Heli Air Monaco is a regular helicopter shuttle service airline that offers passengers request flights from the city of Monaco and Nice to a lot of European cities such as the French Riviera, Italy, Alps, Corsica and Switzerland. Traveling with Heli Air Monaco offers passengers a hassle free flight with aircrafts that are equipped with state-of-the-art facilities for comfort and relaxation.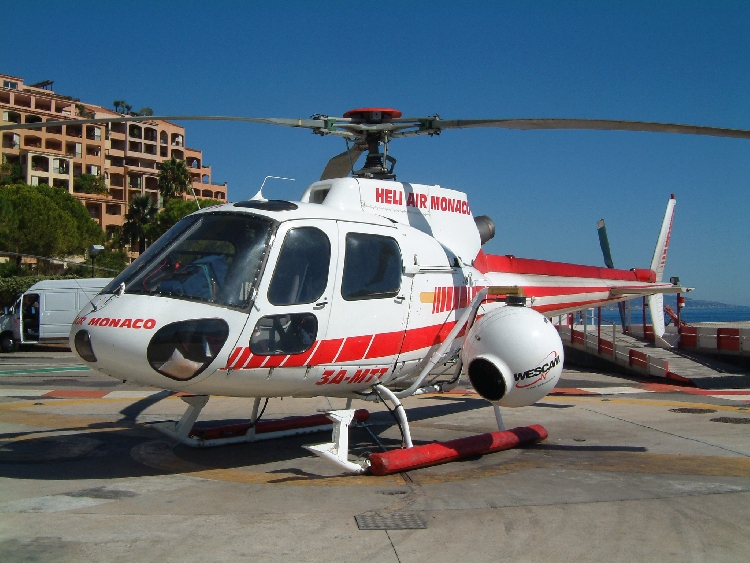 Heli Air Monaco Baggage Allowance
On Heli Air Monaco flights, passengers are allowed to board with baggage that weighs up to 25 kg, with dimensions of 80 x 25 x 50 cm maximum.
Excess/Overweight Baggage
Passengers will be charged extra for baggage that weighs more than 25kg and it may be shipped differently free of charge in another helicopter flight. It is expected that passengers would have to check their baggage when the next flight arrives.
Other Baggage Information
Due to the fact that this is a helicopter service, passengers are required to come with light baggage. Also, the flight does not allow items such as explosives, fireworks, ammunitions, corrosive materials, radioactive materials, flares and lighters are not allowed. Passengers are advised to check the airline's guidelines on baggage restriction before coming to the airport with items.
Check-In
The Booking of flights is different from aircrafts system of getting booked. It is expected that the total amount of money for booking should be paid 14 days before departure. There is no refund of money if cancellation of flight is not made an hour before departure.
The limit boarding time is 15 minutes for the national planes and for international planes, it is 30 minutes. There is no online booking currently for Heli Air Monaco
On-board Experience
Heli Air Monaco has upgraded the quality of passengers' experience on board with in-flight video programs, television channels that offers cultural information, news, bulletins, and other programs, latest music and soundtracks. There is an in-flight communication that allows passengers to make and receive calls during a flight, an in-flight internet for VOID, emailing and conferencing.
There are power ports on board for passengers and different meals are served on board accompanied with wines, soft drinks and appetizers.
Heli Air Monaco is a helicopter shuttle service and does not have different flight classes available. It can be chartered in groups or as individuals.
Heli Air Monaco Fleet Information
Heli Air Monaco's fleet operates Eurocopter AS350 Astar, Eurocopter AS355 N Astar Twin Engines, Eurocopter AS365 N Dolphin Twin engines 8/9 seats and Eurocopter EC130 B4. These aircrafts have enough leg room for passengers and offers them first class flight experience.
Book Heli Air Monaco Flights with Travelstart Nigeria
Book your Heli Air Monaco flights with Travelstart. You can find cheap flights and great ticket offers with Travelstart.
---
Share the news