The hospitality of people of Taiwan, it rich culture and it picturesque beauty makes it one of the tourists attraction cities in China. Visitors to this island find the exploration of natural and cultural attractions an endless expedition. Make your flight bookings to this beautiful city today.
Book cheap flights to Taiwan with Travelstart. Search and compare cheap flights and airlines on booking engine above.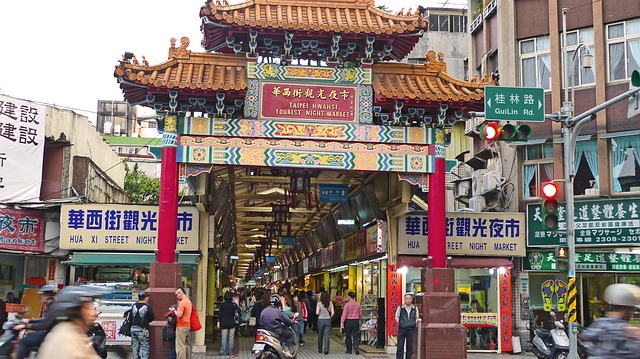 Entry Requirements
A National passport with a minimum period of 6 months is needed at the time of travel. A Nigeria tourist visa is required and can be obtained at Visa application centre Plot 302-303, A.O. Central Area, Abuja and Plot 161A, Idejo Street, P.O. 70510, Victoria Island, Lagos.
Getting to Taipei City from Taiwan Taoyuan International Airport (TPE)
Taipei is about 45 minutes drive from Taiwan Taoyuan international Airport. The most economical and best way to journey to Taipei is by bus. Many airport buses take passengers to Taipei main station. From Taipei you will get a taxi to your hotel. However major hotels can be found along the route
Major Attractions
Some of the popular and exotic tourists' attractions in Taiwan are: Taipei is the capital city of Taiwan, it is also the largest city, the arts and culture of Taiwanese people are best enjoyed here. There so Temples of their Deities at every turn in the city. Among which are the Taipei Confucius temple and the Longshan. The tallest skyscraper in the city named Taipei 101 will certainly catch your attention. So many festivals go on in Taipei at regular interval like the double ten days, lantern festival, ghost day festival etc. the festivals raises the heart beat of the city and you will always recall the Euphoria is unforgettable. Kinmen is made up of group of islands been governed by Taiwanese administration. Kinmen noodles delicacy is a meal to relish. Kinmen knives are a special knife made from remnant of unexploded arsenal from Chinese civil war. The culture of Taiwan is show cases at the National concert hall and museum. This cultural museum contains a little above 650,000 pieces of artifacts from china, among which are bronze and the renowned Jade stone. It might interest you to know that Taiwan is a dual cultural city; merging the Chinese culture with Taiwanese culture to produce rich cultural heritage. The museum has the highest collection of Chinese art culture.
Bunun dance is the traditional dance of the Taiwanese. The native Taiwanese aborigines are noted their expertise in polyphonic vocal music; this dance has its origin with them and it is a mark of their cultural independence. Reputable Taiwan Holiday package operators ensures that tourist have a feel of this cultural spectacle.
Things to Do
Tour the city on board the metro trains. They move with a super fast speed of above 300km/hr. the thrill of moving t that speed inside this trains will bring childhood memories flooding in your head. You visit to Taiwan will be incomplete if you did not experience the native performing the bunun dance which the symbol of Taiwanese cultural autonomy. Enjoy the world famous Taiwanese cuisines. Taiwan cuisines are the only one in the world that they have as many as seven different variations.
Hotels and Accommodation
Numerous hotels dot the landscape of Taiwan. These hotels compete with best in the world in terms of facilities and efficiency of service. These hotels have different star ratings and facilities just as their charges differ. Whatever your taste or budget is there is a suitable hotel for you in Taiwan. Find Taiwan hotels.
Car Rentals
Most car rental companies have a counter at the airport, downtown locations and train stations where you can rent a car. A good number of the international hotels have car rental services for customers who require airport pick up and to get around town. Hire a car with Travelstart.
Best Time to Visit
Best time to visit Taiwan is from Late October to when the weather is comfortably cool and clear. The rain season takes place from April to early October, with the occasional typhoon in the summer. From late January to early February, the city is literally shut down for about a week for the Chinese New Year celebrations.
---
Share the news