Cheap Flights to Warri, Nigeria
Warri is one of the commercial cities in Delta State, Nigeria with over 311,970 inhabitants residing in this city according to the 2006 national census. The Warri Airport serves visitors and the locals. Warri has a lot petroleum related businesses and attracts expatriates to it. The city is one of the places you can visit if you love entertainment and culture because the city is endowed with a lot of historical locations and structures.
Travel to Warri and enjoy the city's sunshine smiles, warmth and hospital. Book cheap flights to Warri with Travelstart. The city that have designed lots of adventures, great nightlife, tranquility environment, beautiful tourist centers, affordable hotels and tourist attraction centers.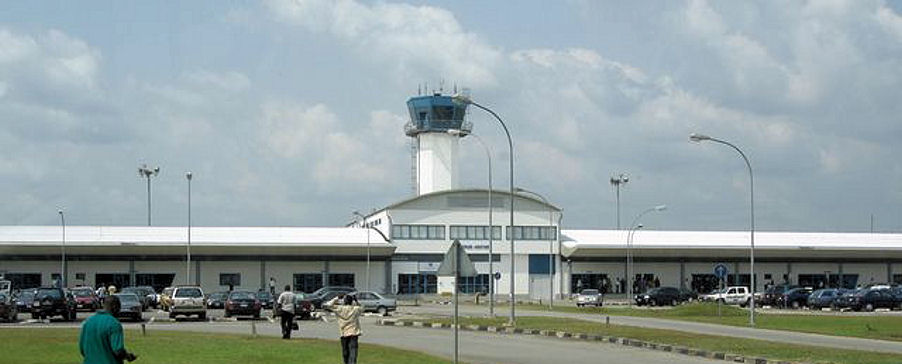 Warri Airport QRW
Warri Airport, also known as Osubi Airstrip is located in Osubi, a town about 10 minutes drive from the city of Warri. Warri Airport serves the locals and guests with its daily flights.
Major Attractions
The Abraka beach is one of the favourite places you can visit when you are in Warri. It is a natural flowing spring water that has a lot of recreation facilities and sports facilities for people who would to fish, enjoy tasty barbecue, have picnics and other outdoor activities. If you love golf, you can go to Abraka golf course where you can play as either a professional or an armature.
The Effurun garden park can be a perfect place for you to have your picnics, outdoor activities and relaxation. It was designed to meet the world standard which is why tourists are seen hanging around it. There are lots of things you can buy when you are in Warri. There is the main Warri market where you can make purchase of a lot of things that you would want to use during your stay in the city or use as a souvenir . Items in this market is cheap and you can buy the traditional beads and cultural attire here,
Nana Living History Museum is a place you can visit if you want to learn about the city's historic stories and see the most fascinating artifacts in Nigeria. Warri has become a sort of home to visitors who would want to stay a little longer because of the local delicacies that are very affordable. The city has a lot of historic structures that dates back to the British colonial era.
Hotels & Accommodation
Warri offers visitors a lot of hotels and motels for all tastes and budgets, from the five star hotels to the budget hotels in the choicest part of the city at an affordable rate without hidden charges. Book Warri hotels.
Car Rentals
When you arrived at the airport in Lisbon, you will find fully inclusive car rental packages at the affordable prices. However, you can hire a car with Travelstart and have you pick up at the airport when you arrived. Hire a car with Travelstart.
Best Time To Visit
Warri is always an exciting city round the year. This is because there are lots of activities that are experience often which makes it the tourist haven. The festive period has a lot of fanfare for visitors and you can experience the cultural heritage of the people in full display during this period.
Direct and non-stop flights are available from Lagos LOS, Abuja ABV, Port Harcourt PHC and Kano KAN to Warri. Book Warri flights with Travelstart at cheap prices. Search and compare flight fares on major airlines flying from Lagos LOS to Warri QRW.
---
Share the news