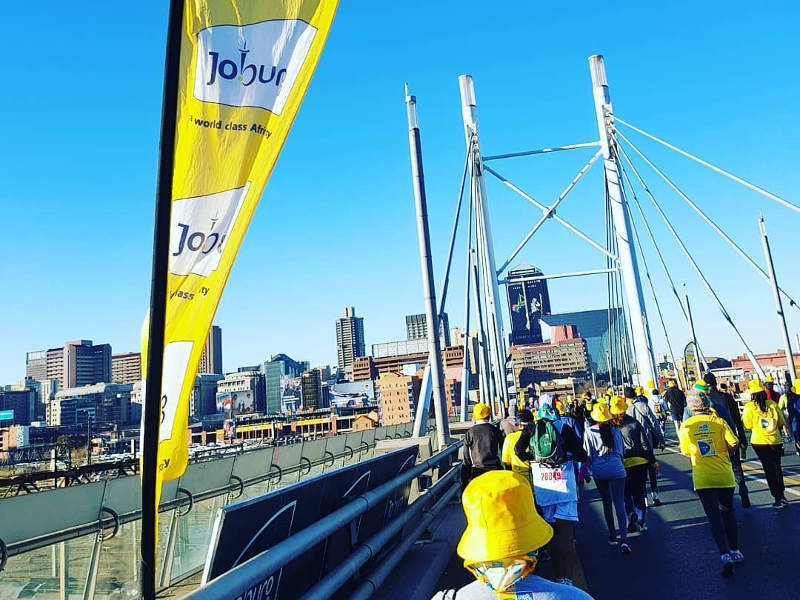 Jozi's got it all – the energy, the friendliest people, the freshest ideas and the high-octane lifestyle and unique character which attracts people from all over the world. We want to help you make 2018 your year to explore Joburg with some fun ideas that are surprisingly easy on the pocket.
Here is a list of fun things to do in Johannesburg in no particular order:
1. Hop on a Red Bus Tour
Cost: A one-day open bus tour costs R200 per adult or R180 if you buy online. Pay R100 (online) for children, while children under 5 travel for free (max 2 per adult).
The most cheerful way to discover Joburg is on the roof of a shiny red city sightseeing bus.  Hop on, hop off the red bus and choose how you spend your time. The City Sightseeing tour comes with audio commentary available in 15 languages. This tour is a great way to get the best views and vibes of the City of Gold.
2. Visit the Locrate Market in Soweto
Cost: Entrance is free!
The self-described lifestyle market "to break all markets", the Locrate Market has "mother trucker" food trucks, live music, poetry readings, bike tours, craft beer and singular designer apparel. Held the first Sunday of every month from 11:00 to 18:00. Its founders' vision is to empower entrepreneurs and create indelible experiences.
Contact: 071 996 0080 | Address: 10823A Pooe Street, Cnr Ramushu Street, Orlando West, Soweto
3. Reflect at the Nelson Mandela Centre of Memory
Cost: Free. Donations are welcome.
The Centre of Memory can be found at the Nelson Mandela Foundation, a non-profit organisation started by Madiba in 1999. Visit the current exhibition which focuses on photography during the State of Emergency. Submit a booking request via the website to visit the centre. You can visit the Nelson Mandela Centre of Memory on Mondays, Wednesdays and Fridays between 09:30 and 15:30.
4. Three-wheel through Jozi on an e-tuk-tuk
Cost: R50 for a ride. Tuk-tuks must be booked in advance via phone.
No longer reserved for Bangkok's congested streets, e-tuk-tuks are a refreshing, environmentally-friendly and fun way to cover short distances in Melville cheaply. It also means you get to take in the sights without stressing about parking or traffic. Look for the large "e" on the side of the tuk-tuk.
Contact 072 316 8099 | Address: 66 4th Avenue, Melville
5. Grab a drink at the coolest rooftop spot in JHB, the Living Room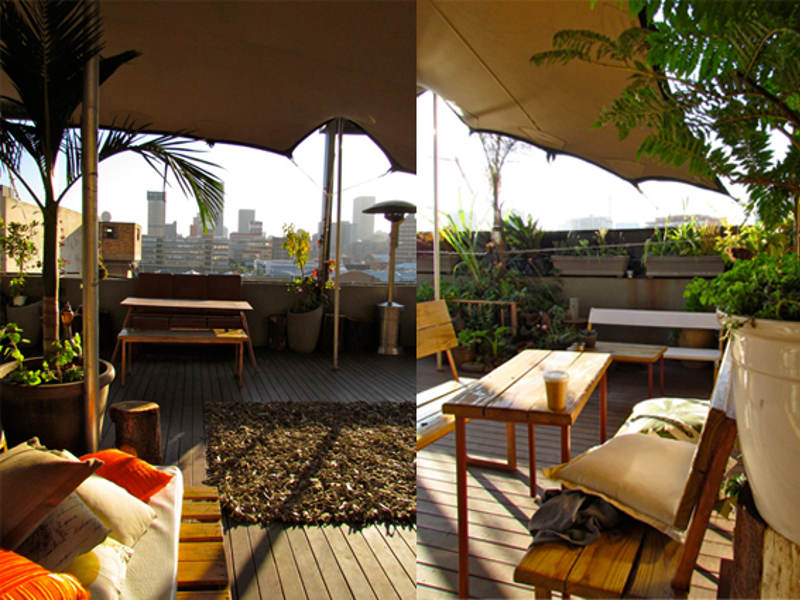 Cost: Entrance is free. You'll need to purchase tickets for events held at The Living Room (prices vary).
The Living Room is a rooftop oasis made up of ever-changing vertical gardens. The delicious meze and smoothies are highly recommended. Swing in a hammock or sip a smoothie surrounded by greenery and a spectacular view. Open to the public on most Thursdays, Fridays and Saturdays from 15:00 to 21:00 and Sundays from 12:00 until 20:00.
Contact: 084 529 9006 | Address: 5th Floor Main Change Building, 20 Kruger Street, Maboneng Precinct
6. Slam dunk with Bounce
Cost: R140 for one bounce session (the price includes a pair of Bounce Grip socks (R30). Student and family discounts are available.
Bounce your heart out on 50 interconnected trampolines, do epic slam dunks, flips and serious kicks or enjoy a game of trampoline dodgeball with your mates. There are junior jumping designated areas for kids under 6 and grip socks to keep everyone safe.
Contact: 011 517 2500 | Address: Waterfall Lifestyle Centre, Woodmead Drive & Maxwell Drive, Jukskei, Midrand
7. Rediscover your city with Mainstreet Walks
Cost: East City Cycle Tour  – R200, Picnic in the Sky – R250, Urban Hiking Tour – R400.
Feel the pulse of the city, explore its arteries. Try their "east city cycle tour" or their "picnic in the sky" at full moon. They also have an Inner City Urban Hiking Tour (a little bit pricier) which is a combination of walking and making use of the city's public transport. With many of Johannesburg's heritage sites and the city's cultural melting pot on these tours, you're in for some amazing fun. Book your tour online.
8. Visit the James Hall Museum of Transport for free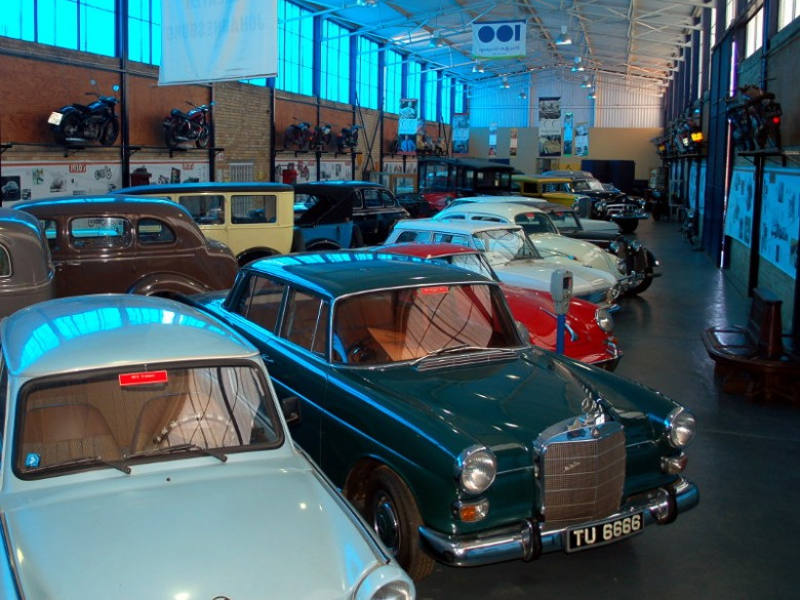 Cost: Free. Donations to keep the museum running are appreciated.
Steam locomotives, penny farthings and ox-wagons will keep kids intrigued for hours. These exciting vehicles can be seen at the James Hall Museum of Transport in Johannesburg. This incredible establishment is the largest and most comprehensive museum of land and transport in South Africa. The James Hall Museum of Transport is a stop on the red city bus tour. Open Tuesdays to Fridays (09:00-17:00), Saturdays and Sundays (09:00-12:00, 13:00-16:00). Closed on Mondays, every third weekend of the month and 25 to 26 December.
Contact: 011 435 9718 | Address: Pioneer Park, Rosettenville Road, La Rochelle
9. Check out Uncle Merv's in Maboneng
Cost: Smoothies are R40
For an awesome vibe, classic shakes and expertly brewed coffee Uncle Merv's in Maboneng is a fun thing to do in Johannesburg. Open Monday to Sunday, 07:00 to 16:00. You can also rent a bike from Uncle Merv's and explore the inner city.
Contact: 083 659 4233 | Address: Maboneng East City side of Inner City, Kruger Street, Johannesburg
10. Shop at the Oriental Plaza
Cost: Entrance is free.
Founded in the mid-1970s, Oriental Plaza is a great thing to do in Johannesburg, to embrace the city's diverse cultures. The best bargains can be found at this indoor bazaar. 360 shops offer everything from clothes to rugs, spices, linen, jewellery and appliances. Don't be shy to try out your bargaining skills. Oriental Plaza is open from 09:00 to 17:00 (Mon – Fri), 09:00 to 15:00 (Sat), closed on Sunday.
Contact: 011 838 6752 | Address:  38 Lilian Ngoyi Street, Fordsburg, Johannesburg
11. SAB World of Beer
Cost: R125 for adults, R45 for children under the age of 18
Two-time winner of the number one tourist attraction in SA, an SAB World of beer tour is a must for anyone fond of a cold one or just interested in the fascinating political and economic history behind our beloved brewery. Sample raw barley and hops, ask questions and fill up on interesting facts about the origins of beer drinking in SA. After the tour, you can do a beer tasting included in the ticket price or simply enjoy the views of Newtown from the tap room while sipping on two complimentary SABMiller Beers. Bookings are essential. The SAB World of Beer is open seven days a week from 10:00 until 18:00. The last tour is at 17:00, except for Sundays and Mondays, when the last tour is at 16:00. This is a stop on the red bus route.
Contact: 011 836 4900 | Address: 15 Helen Joseph Street (formerly President Street), Newtown, Johannesburg
12. Feed the ducks and take a boat out on Zoo Lake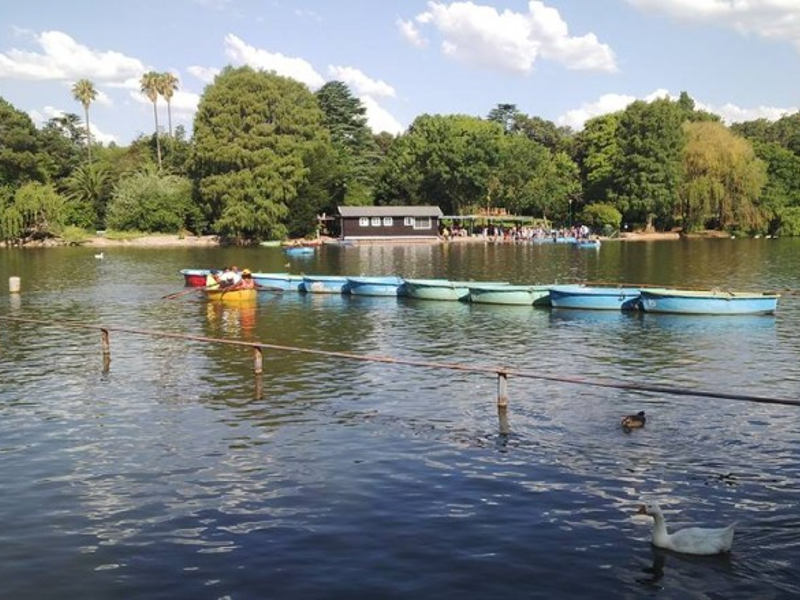 Cost: A minimum charge of R15 per boat, adults R10 per hour, children (under R14) R7.50 per hour.
Take some seeds along and have a lovely afternoon out at Zoo Lake feeding the ducks and geese. You can also rent out a rowboat which fits up to six people. You'll have a great time paddling about. The boat club is open from 09:30 to 17:00 from Tuesday to Sunday (it's closed on Mondays). You can also go bowling at the bowling green or have a picnic.
Address: Parkview, Randburg
13. Brunch at Milk Bar in Kramerville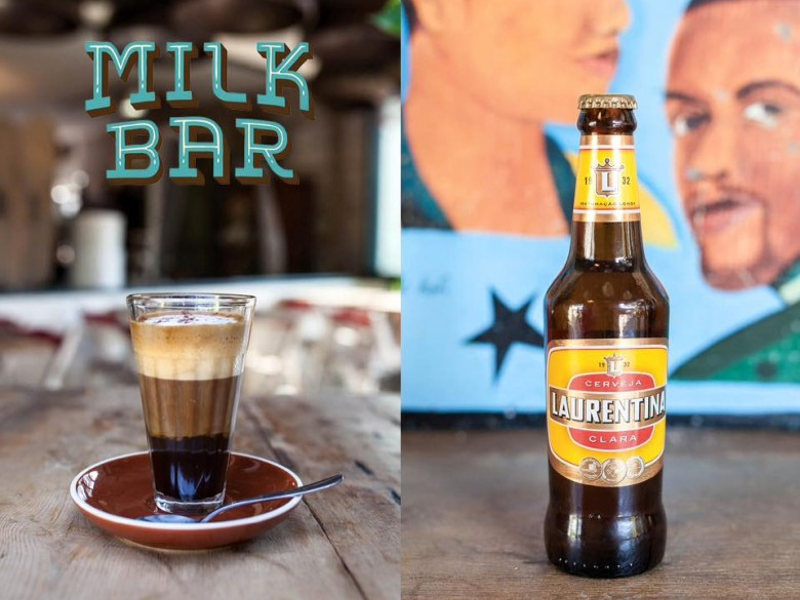 Cost: R20 for a double espresso.
Afro-inspired hip hang-out Milk Bar has healthy breakfasts, strapping coffee and zesty gin cocktail nights on Wednesdays. They open bright and early at 07:00 in the week.
Contact: 072 641 8977 | Address: 21 Keyes Avenue, Rosebank
14. Kitchener's Comedy Night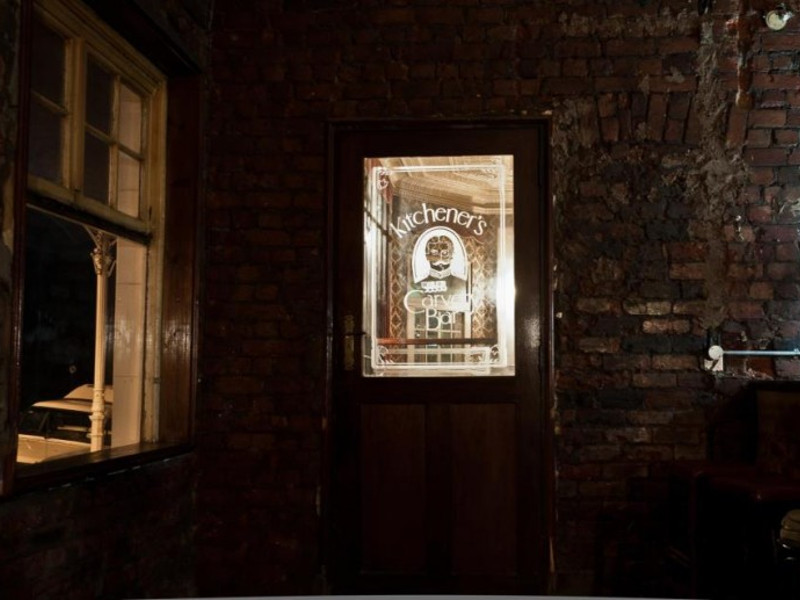 Cost: R30!
Kitchener's at the Milner Hotel in downtown Jozi is an institution. It's over 100 years old and Joburg's second oldest pub. Enjoy up and coming comedians strutting their stuff at Kitchener's comedy night, held every Thursday. Check their Facebook page before-hand for upcoming events.
Contact: 079 106 3697 | Address: Cnr Juta and  De Beer Street, Braamfontein
15. Head to Pata Pata for a burger, stay for the jazz
Cost: R75 for the Pata Pata Burger!
Popular 60's themed jazz restaurant filled with good people, good food and good music. Pata Pata serves traditional African inspired cuisine. Delicious meals on the menu include lamb shank, chicken breasts, crocodile wors and oxtail stew.
Contact: 073 036 9031 | Address: 286 Fox Street, Jeppestown
16. Eureka at Science Bono Discovery Centre

Cost: Adults R48, Children aged 3-16 pay R32, free for children under the age of 3
Winner of numerous travel and education awards, the Science Bono Discovery Centre will capture your kids' imagination and ignite a life-long love for science. Housed in a repurposed power station, find it on the corner of Miriam Makeba and President streets, Newtown, Johannesburg. It is close to other Newtown attractions such as the Market Theatre and World of Beer. Open 7 days a week.
Contact: 011 639 8400 | Address: Cnr Miriam Makeba Street & President Street, Newtown
17. For a helluva night out look no further than Hell's Kitchen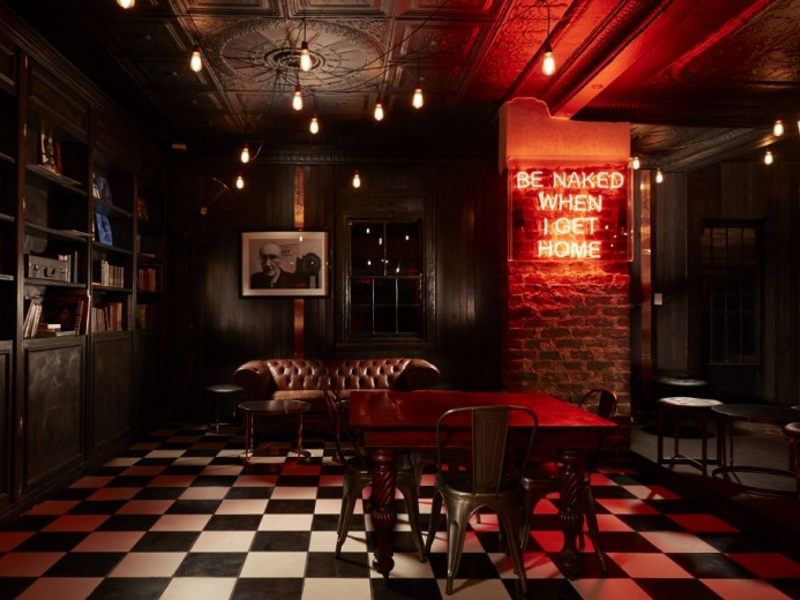 Cost: R160 for the Bad Ass Baby Back Ribs.
Food, drink, music, mayhem is the motto. There's a secret room behind the bookcase, live music on the weekend and an unpretentious vibe.
Contact: 079 980 9591 | Address: Shop 4, 7th Street Melville
18. Contemporary cool at Gallery MOMO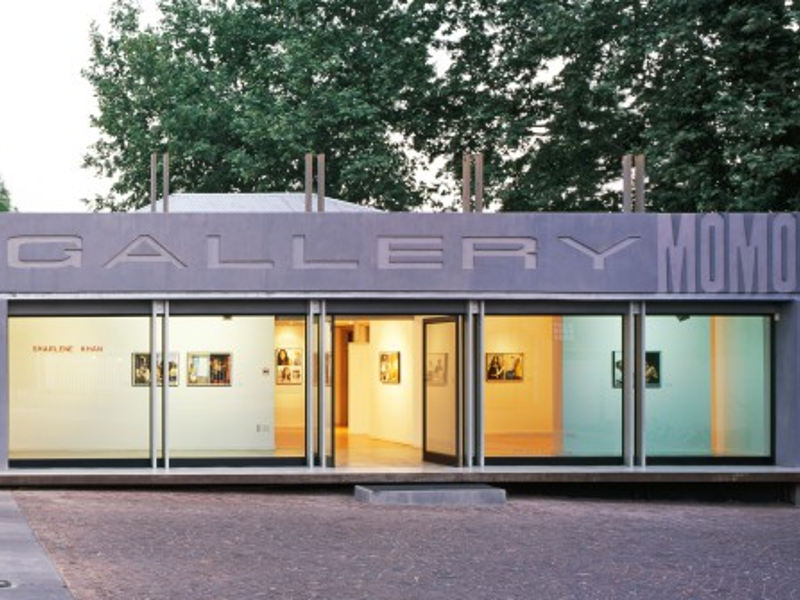 Cost: Free!
Get your fix of the best contemporary South African and international art at Gallery MOMO, set in an airy Parktown house. It was established by Monna and Lee Mokoena in 2003. Open Monday to Friday from 09:00 to 18:00, and 09:00 to 16:00 on Saturdays.
Contact: 011 327 3247 | Address: 52 7th Avenue, Parktown North
19. Take in the view from the tallest skyscraper in Africa!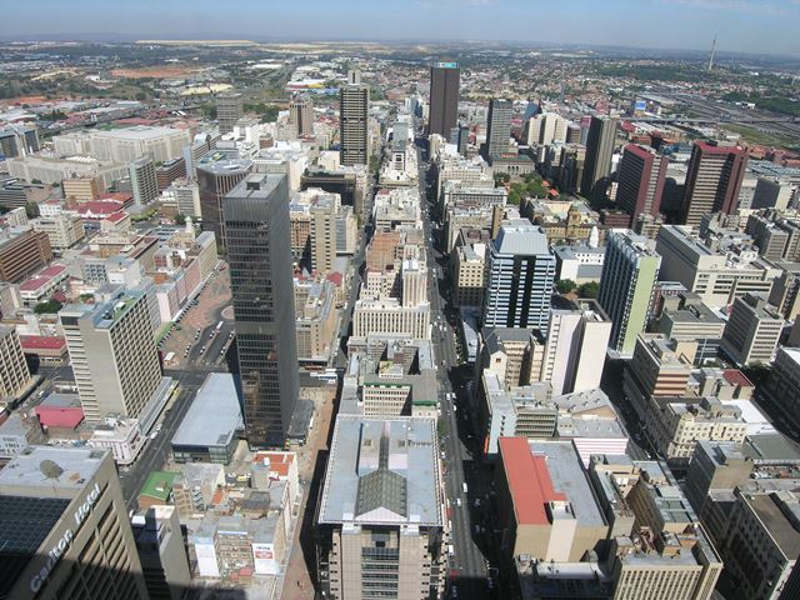 Cost: Admission to the Top of Africa is R15 for adults and R10 for children under 12.
Ride the elevator 50 floors up to see the awe-inspiring view from the top of the Carlton Centre Good to know: this is a stop on the red bus tour. Open every day but closes at 14:00 on Sundays.
Contact: 011 308 1331 | Address: 150 Commissioner Street, CBD
20. Dine at The Troyeville Hotel
Cost: The prawn dinner with other options is R249 p/p. Non-dining tables available at R70 p/p (guests can order a starter or a prego etc.).
Drop in at The Troyeville Hotel for a taste of the delicious Portuguese and Mozambican flavours. This beautiful space with flamingos on the dining room walls has a great ambience where you can dine with friends and family. Their Sunday lunches are a favourite amongst Joburg locals and you'll find good value meals, including prawns and fish. If you're looking for things to do in Johannesburg, head to The Troyeville Hotel for a delicious meal at this family-friendly establishment. Find out about their menu on The Troyeville Hotel's Facebook page.
Contact: 011 402 7709 | Address: 25 Bezuidenhout Street, Johannesburg
21. Neighbourgoods Market
Cost: Approximately R50 for something delicious for brunch, R28 for a standard latte.
This legendary Saturday market has the goods to keep you coming back for more. The Neighbourgoods Market is famous for its array of locally-sourced food, live music such as Majozi and fun atmosphere. It is the place to be, on Saturdays, for brunch and mimosas or perhaps flourless chocolate fudge cake from Made With Love enjoyed with an iced coffee.
Contact: 011 403 0413 | Address: 73 Juta Street, Johannesburg
22. Find nature within the city at Melville Koppies Reserve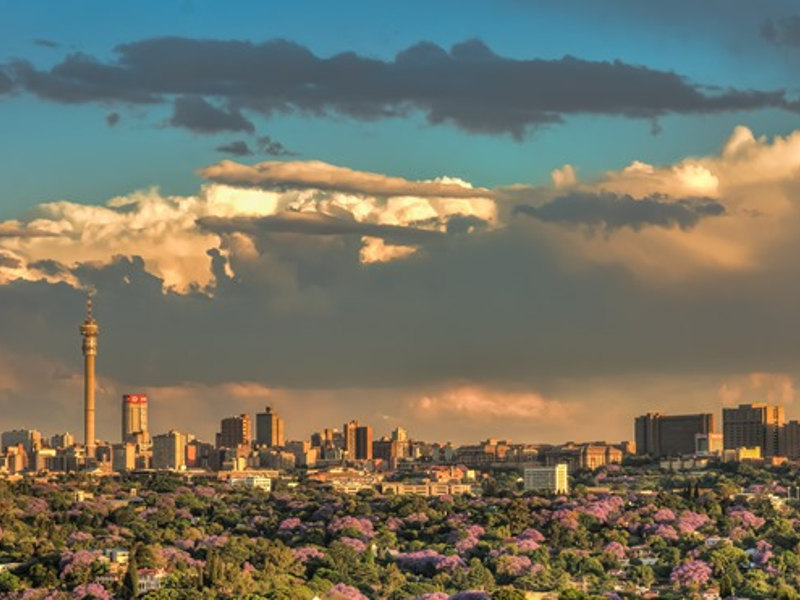 Cost: R60 per adult and R40 per child.
This nature reserve and heritage site are found in the heart of Joburg. It provides a great vantage point to see how the 3-million-year-old ridges that made up the Johannesburg landscape, before the advent of the gold rush. The central area is the safest for hikes as it has controlled access. You can join a hike or guided tour every Sunday at Melville Koppies Central. No booking required. Find out more on the Melville Koppies Nature Reserve website for details of starting times and dates.
Contact: 0111 482 4797 | Address: 4 Judith Road, Emmarentia, Randburg,
23. Rosebank Rooftop Market
Cost: Entry is free!
Joburg is a flourishing city of rooftops and trees (an estimated 10 million). This Sunday market is a fun, family-affair on the roof of Rosebank mall. 09:00 to 16:00.
Contact: 011 028 7818 | Address: 50 Bath Avenue, Rosebank, Johannesburg, 2196
24. Chase down the minotaur of the mind at Amazing Mazes
Cost: R150 per adult, R100 per child. Families consisting of 2 adults and 2 children will pay R420.
Kids and parents alike will have the best time exploring the different mazes, secret gardens and completing mind-bending quizzes. From February to May there's a mielie maze and an elemental reed maze open from June to December.
Contact us: 073 795 2174 | Address: 82 Boland Road, Zandspruit
25. To a tee at World of Golf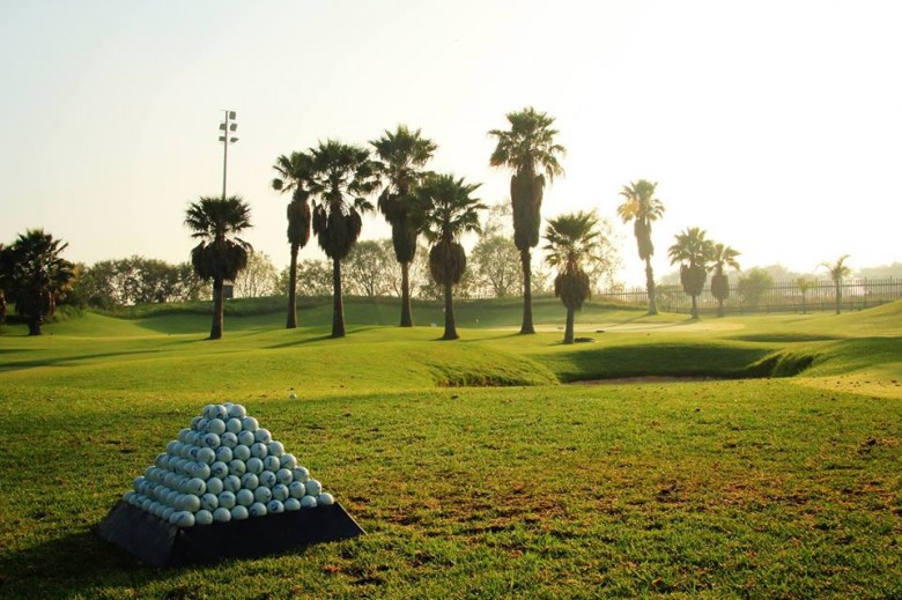 Cost: The daily rate for non-members is R159!
If you're looking for a relaxing day in the city, things to do in Johannesburg are in abundance. Consider a game of golf at The Momentum World of Golf. It is a peaceful place to practice every shot imaginable. Non-members can gain access to all facilities except the fitness centre and grass tees for only R159.
Contact: 011 545 8600 | Address: Cnr Woodmead Drive and Maxwell Drive, Johannesburg
26. Take the original inner-city walking tour with Past Experiences
Cost: Look out for their Budget Tours which start from R170 per person.
Experience Jozi on the ground. The original inner-city walking tour company, Past Experiences, has a Braamfontein Art tour, architecture tours, graffiti and historical tours and many other authentic Jozi experiences on offer.
Contact: 083 701 3046
27. Get your adrenaline fix at the Orlando Towers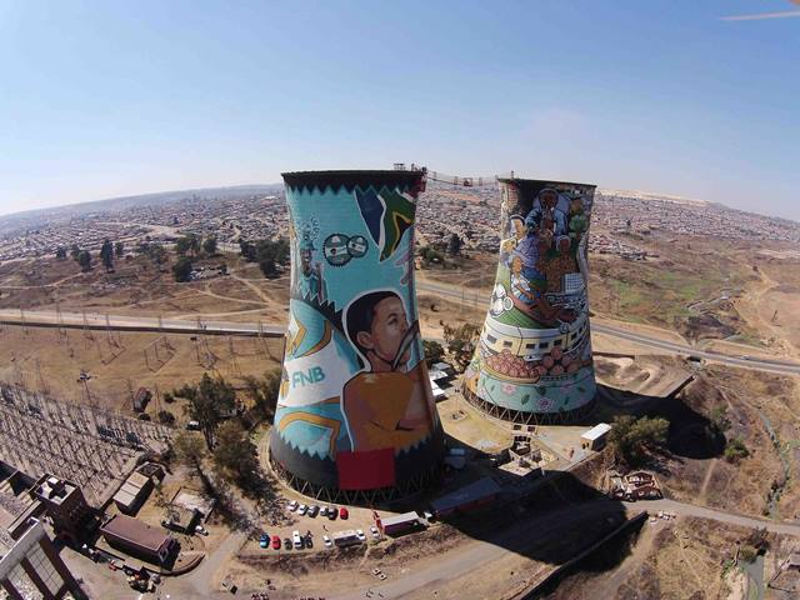 Cost: From R60 per person.
One of the most iconic places in South Africa to bungee jump! This is the site of the world's first bungee jump between two cooling towers. A variety of adrenaline junkie activities are available with the most affordable being the 25-metre rock climbing course (R60 per person) and the group paintball at R200 per person (100 balls each) available at the bottom of the western cooling tower. If you're keen to spend a bit more and you're feeling up to the challenge, the Bungee Jump is R550. Contact: 071 674 4343 | Address: Cnr Chris Hani & Sheffield Road, Orlando East, Soweto
28. Catch a jazz show at The Orbit
Cost: Varies per show, from R120.
The Orbit is a warm bistro with serious jazz performances. Open from Tuesday to Saturday from 17:30 to 01:30.  Booking in advance highly recommended. See the programme calendar for more information.
Contact: 011 339 66 45 | Address: 81 De Korte Street, Braamfontein
29. Ubuntu Kraal Brewery, Soweto
Cost: From R65 for a gourmet boerie roll.
This atmospheric brewery serves up excellent food (gourmet boerie and apple ale pork ribs) and that liquid elixir- Soweto Gold beer. You may get to meet the "Mad master brewer" Ndumiso M. Madlala himself. The beer garden is open Saturdays and Sundays from 10:00 until late. Closed Mondays. You can also book the old train carriage for private events.
Contact: Call 074 738 0355 to book at the restaurant/beer garden and 072 867 29 53 to book a brewery tour.| Address: 11846 Senokoanyana Street, Dube
30. Channel your silly side and Zorb around in a giant inflatable ball at Jozi X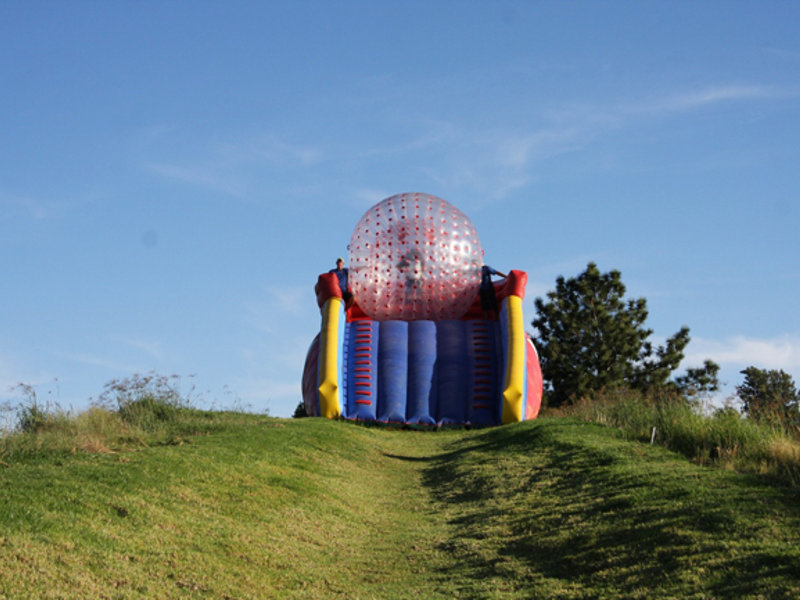 Cost: ZORBS are R150 per person for one roll. Mountain Board Park is R180 per person for lessons, hire of equipment and riding thereafter.
Jozi X has the longest zorb ride in South Africa. Climb into the 3-metre diameter inflatable ball and roll down the 200-metre long slope. Jozi X also has slacklining to practise your balancing skills and develop core strength, the crazy sport of Bubble Soccer and the Big Air Krush Kushion Jump. This will get you practising serious tricks, flips and rolls on skateboards, BMX bikes and snowboards. Call ahead during the week to book a session. Open Wednesday to Sunday from 10:00 to 17:00.
Contact: 082 456 2358 | Address: Cnr Maine & Sloane Street, Bryanston, Johannesburg
31. Cheer on the Kaizer Chiefs on their home ground in the biggest stadium in Africa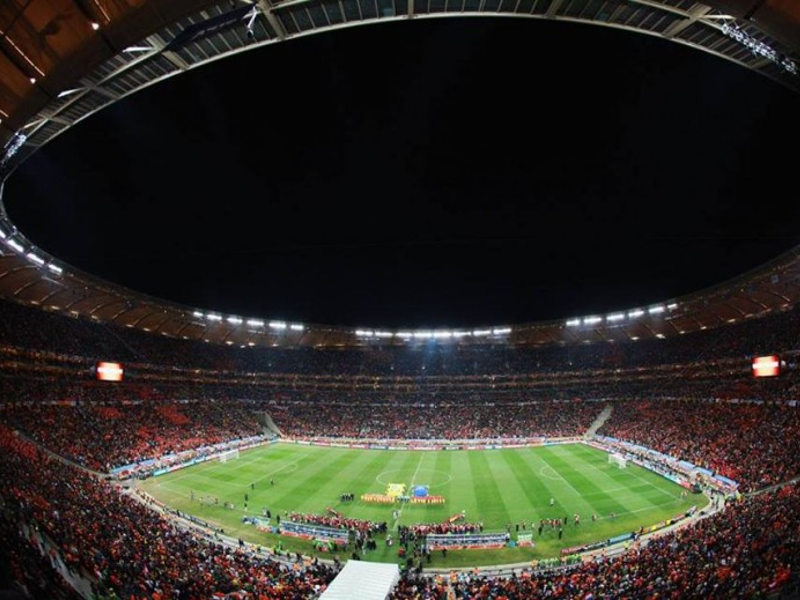 Cost: The price of events at FNB stadiums vary. Catch a soccer match from as little as R70.
The biggest stadium in Africa, the FNB stadium, goes by many names including Soccer City. It's built in the shape of a Zulu clay pot traditionally used for serving umqombothi. Vuvuzelas and 'gees' are welcome. Soccer City is one of those places in South Africa where the spirit of the locals and the contagious energy of the game will have you doing the 'mexican wave' long after you've left the stadium.
32. Drive over the Nelson Mandela Bridge
Cost: Free!
The bridge is symbolic of Nelson Mandela's role in uniting South Africa by bridging the racial divide of apartheid. This awesome bridge has incredible views of the city, especially when it's lit up at night! Note the red city tour does drive this route.
33. See rare eagles at the Johannesburg Botanical Gardens waterfall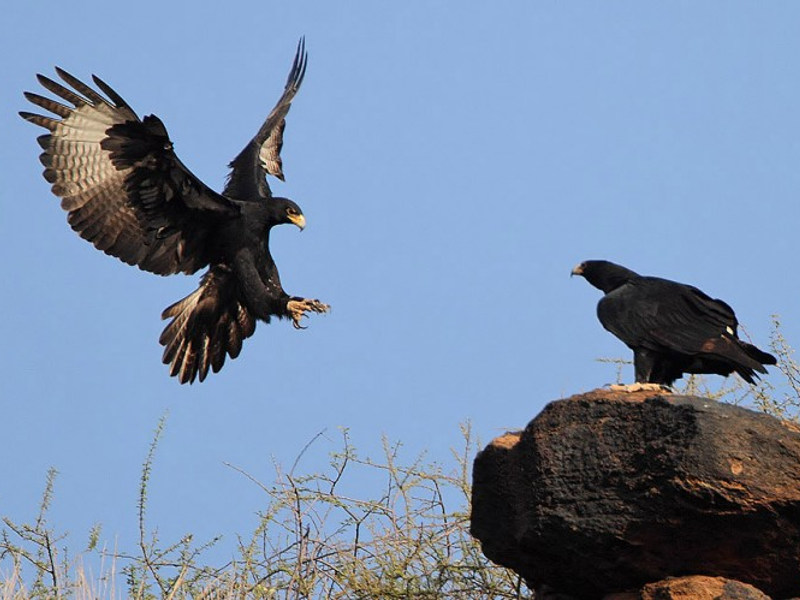 Cost: Adults R50, free for children under the age of 6
Take a break from Jozi's bustling city and venture into the peaceful cover of the Walter Sisulu National Botanical Gardens, a 30-minute drive from the CBD. If luck is on your side you may spot the nesting pair of Verreaux's (black) eagles in the cliffs by the Witpoortjie Waterfall. Don't miss out on stargazing in early September and October. The adjacent Emmarentia Dam is a great spot for a picnic.
Contact: 086 100 1278 | Address: Olifants Road, Emmarentia
34. Keeping it cool at Northgate Ice Rink
Cost: Entrance fee – R80, skate hire – R35.
The Northgate Shopping Centre ice rink is a great place to cool off while getting in some fun exercise. Keep an eye on their Facebook page as they often hold fun events like foam parties and celebrity bands/DJs.
Contact: 011 794 8706 | Address: Northgate Shopping Centre, Northumberland Avenue, North Riding
35. Bryanston Organic Market
Cost: Free!
Live music, handmade goods, a tea garden and craft activities for the kids. This is a great option especially if you are looking for a weekday market. The market is open on Thursdays and Saturdays from 09:00 to 15:00.
Contact:  011 706 3671 | Address: 40 Culross Road, Bryanston, Sandton
36. Wednesday nights at Sir James van der Merwe's
Cost: Dawa Cocktail R45!
Climb the steep staircase up to the distinguished bar, open to the public on Wednesday nights. The view of Sandton and the decor is exceptional. Sir James van der Merwe forms part of Katy's Palace, the magical event venue which is a sister venue to the famous Emily Moon restaurant in Plettenberg Bay. This fantastic bar has gained world recognition, as it is listed on Bloomberg's "35 cocktails to try around the world".
Contact: 072 607 4235 | Address: 6 Desmond Street, Kramerville, Sandton
37. 27 Boxes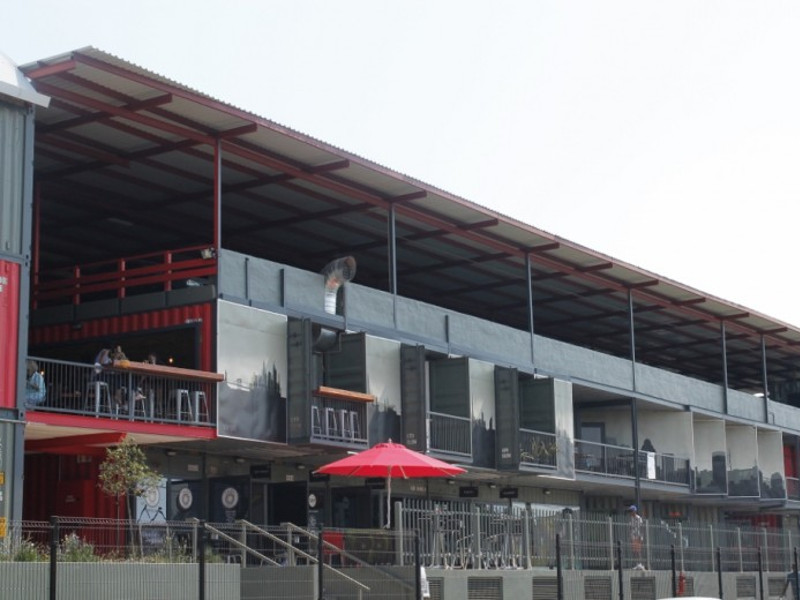 Cost: Free!
This avant-garde shopping centre is constructed entirely out of shipping containers. 27 Boxes is dedicated to uplifting the lives of the community and supporting their entrepreneurs. This is the perfect place to source a unique gift and sip on a freshly-pressed juice or a homemade ice cream.
Contact: 011 482 1090 | 75 4th Avenue, Melville, Johannesburg, 2109
38. The Military History Museum for fascinating military planes and other relics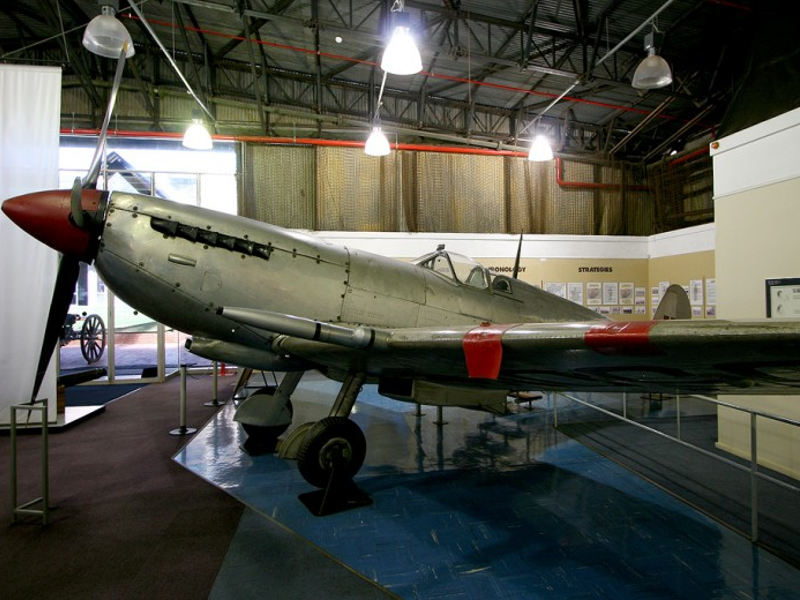 Entrance: Adults R40 p/p
The South African War Museum is regarded as the symbolic home for all soldiers and veterans in South Africa. See awe-inspiring artefacts from Umkhonto-we-Sizwe, the Anglo-Boer war, the Anglo-Zulu war and various other historical battles on display. There are programmes and activities designed for all age groups. Open daily from 09:00 to 16:30.
Contact: 087 086 7019 |  22 Erlswold Way, Randburg
39. Gold Reef City
Cost: R215 for persons above 1.3m, R180 for pensioners above R60, R135 for persons under 1.3m, R180 students (with a valid student card), and free of charge for children under 3 years.
One of the best places in South Africa to get your thrill on! History and adventure collide at this unique gold rush theme park. There are activities to suit all budgets so everyone can enjoy this fantastic amusement park. Located in the south of Johannesburg, Gold Reef City is a must visit once you're in the City of Gold. There is an array of things to do, including an animal farm, slow train rides and a 4D movie theatre.
Contact: 011 248 5000 | Address: Corner of Northern Parkway & Data Crescent, Ormonde, Johannesburg
40. Beerhouse for a cold one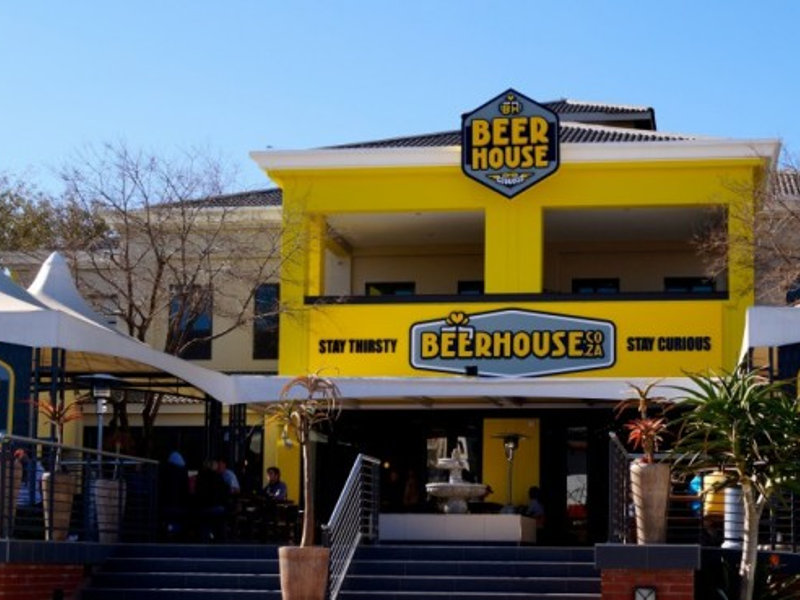 Cost:  Beer prices vary! Choose from a range of mouthwatering beers.
And last but not least, head to Beerhouse in Fourways. They stock at least 99 craft beers both local and imported, host fun quiz nights, silent discos and serve excellent pub fare.
Contact: 011 462 2402 | 1 Sunset Avenue & Witkoppen Road, Fourways, Sandton
Now that you're familiar with one of the trendiest places in South Africa, it's time to book your ticket to Jozi and head to this hip-and-happening city. Sign up to Travelstart's newsletter and be the first to know about flight deals to Johannesburg and other incredible cities around South Africa.
The costs you see above are subject to change at the organisations' discretion. Contact the organisation directly for the latest prices and information.
You might also be interested in: Fun things to do in Cape Town and Johannesburg