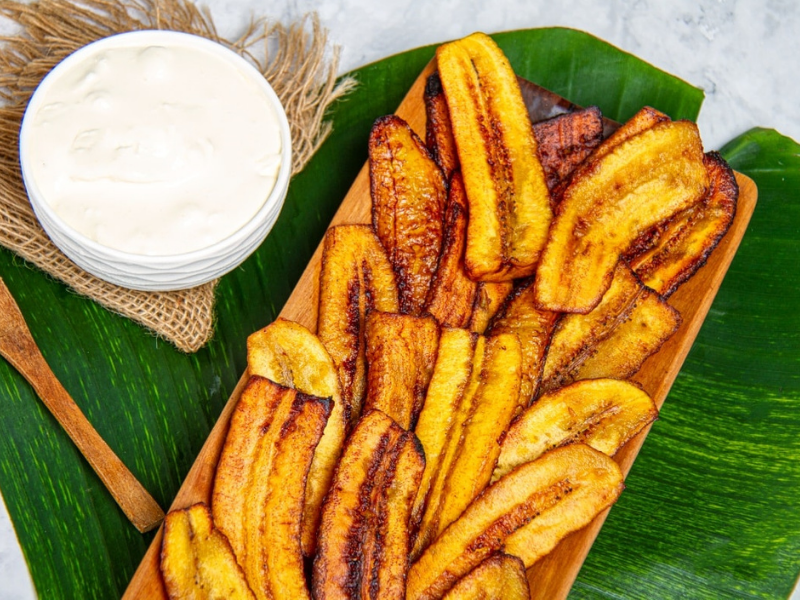 [Updated 26 May 2021]
Though exotic meals are delicious and exciting, these dishes can get tiring and make you feel homesick. There are certain foods Nigerians miss the most when living abroad. These dishes may not necessarily be our favourite Nigerian food but they remind us of home and its amazing memories.
Here are a few foods Nigerians miss most while living abroad:
1. Ewa Agoyin
Ewa Agoyin is just beans and a burned pepper sauce but it's a special Nigerian food. People say they can make this at home but can they really? Getting the sauce burned to the point where it's still edible is an art only Nigerian streetfood sellers can create.
2. Asun
Asun is a popular Nigerian food made of goat meat cooked in pepper sauce. It usually serves as an appetizer or hors d'oeuvre, if you want to be fancy, or even as a side dish with rice. When Nigerians abroad crave asun, they remember family gatherings or parties back home.
3. Abacha
Abacha, also known as African salad, is a popular Nigerian food from eastern Nigeria usually sold on the street. You definitely won't find this meal on the streets of Canada or London.
4. Akara and Pap
You know it's Saturday morning when you wake up to the sweet aroma of akara with freshly made pap. This Nigerian food is deliciously made of fried ground beans and boiled ground corn or millet.
5. Gala
Is it the best sausage roll in the world? Probably not, but this brand of sausage roll is known nationwide as your go-to snack when you're stuck in traffic or you just need a quick bite and it's usually best paired with a bottle of Coke or Lacasera. A Nigerian food list is incomplete without Gala.
6. Garri and Groundnut
Nothing is as soothing as taking garri and groundnuts with cold water. If you want to be fancy or a little controversial, you can add some milk for that extra kick. This Nigerian food combination gives a kind of fulfilment that only a true Nigerian can understand.
7. Indomie
Indomie noodles have become a household name in Nigeria, so much so, that other noodle brands get called Indomie too. Every Nigerian has their way of cooking noodles. Even though there are other brands of noodles abroad, Indomie has a unique taste and is now known as a Nigerian food.
8. Plantain
There are different species of plantain but the Nigerian version is special. Whether fried, boiled or roasted, plantain is definitely a Nigerian food missed by most locals abroad.
9. Suya
Suya has been called so many names like barbecued meat, kebab and many others. Forget what you've seen on TikTok- if it's not wrapped in newspaper and dipped in that special pepper then it's not our beloved Nigerian food, suya.
9. Agege Bread
You can't make a list of Nigerian food and not mention Agege bread. Sure you can get better types of bread, like brioche, abroad but will it ever be like Agege bread? Absolutely not!
What most-loved Nigerian food do you miss most while abroad? Let us know in the comment box below.
Be the first to know about our latest travel guides, flight deals and hotel stays when you sign up for our newsletter.
All information on this blog page was correct at the time of publishing and may change at any time without prior notice. Travelstart will not be held liable for loss or inconvenience resulting from the use of outdated or incorrectly noted information.