Fly To Detroit, Michigan - USA
Detroit, Michigan has the biggest car industry in the world. Little wonder the Henry Ford Museum is one of the top tourist attractions in the city. This historical city has all it takes to thrill tourists. The time is now to make a flight booking to this beautiful city, which happens to be one of the most preferred destinations in America. Book cheap flights to Detroit Metropolitan Airport with Travelstart. Search and compare cheap flights and airlines on the booking engine above.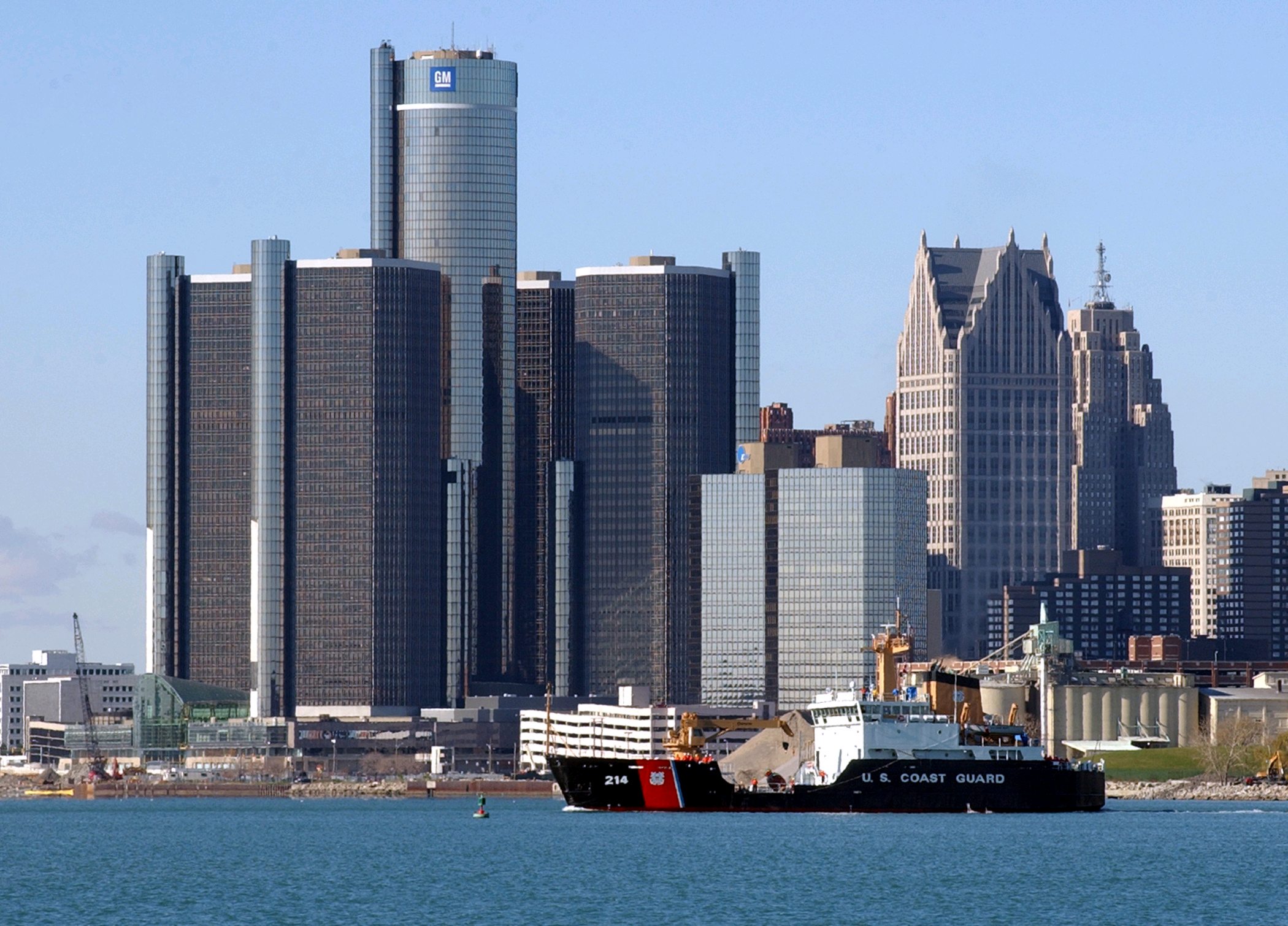 Requirements for Entry to Detroit
A National Passport with a minimum period validity of 6 months beyond the intended period of stay is needed at the time of travel. A Nigeria Tourist Visa is necessary and can be obtained at Visa application centre located in Lagos (Victoria Island)
Getting to Downtown Detroit from Detroit Metropolitan Wayne County Airport (DTW)
Take Route 125 SMART Bus to downtown but it is a very slow transportation to town. Most visitors will find airport shuttles and taxis much more convenient. Car rentals are a luxury way to journey to the city from the airport.
Major Attractions
Among top tourist attractions in Detroit are: Renaissance Center, Detroit Public Library, Belle Isle, Detroit Science Center, Detroit Zoo, Eastern Market, Motown Historical Museum, Detroit Institute of Fine Arts and Charles H. Wright Museum of African-American History. Detroit zoo has the greatest collection of wildlife in United State. A variety of exotic species of animals and some animals which has gone extinct can be found here. You will amazed at the vast number of animals on display at the various sections which includes; an immense exhibition of apes, the largest collection of polar bear in a single enclosure, penguin house, elephant house. Relaxing at the scenic Garden filled with hummingbirds and butterflies, located in this zoo is like casting a soothing spell on your soul.
Renaissance center is perhaps the best attraction in the city. It distinctive multi-cylindrical architectural design made from shiny black glass gives it, its magnetic pull on tourists. This facility accommodates shopping outlets, banks, movie theaters and restaurants as well as the headquarters of General Motors. It is an art lover's haven. Don't miss the panoramic view of the Great lakes and Michigan pairiries from here.
Away from the city center in the Detroit River is the fascinating island known as Belle Isle. There are so many places to attractions here; a safari zoo, fresh fish Aquarium, Botanical museum. When you on this island it feel just like paradise, all the worries of the world is gone. The hustle and bustle of the city is not here. Just relax and allow nature to soothe your soul. The famous Motor City Triathlon takes place on this island.
Things to Do
Visit Detroit Public Library at the Woodward Avenue. Spend time at Detroit Science Center. Watch captivating shows at IMAX Theater, which have enough amusement to bring out the child in you. Glance through tech gimmicks, technology displays and advance technological gadgets. It is a smart intermingle of learning and adventure in proper proportion. Visit Detroit on the Labor Day weekend and witness Detroit International Jazz Festival. If you happen to be in Detroit in August do fail to be part of Woodward Dream Cruise. It is a inter-city celebration of automobile, the celebration features food and music in excess.
Hotels and Accommodation
You can make your choice from a variety of Detroit hotels and make your reservation. Whether you are choosing based on star rating or price you will surely find a wonderful accommodation for your stay in Detroit. To get easy access to all the information you need for a perfect choice find hotels.com
Car Rentals
Car rental companies are present at Detroit Cosmopolitan Airport. The car rental companies in Detroit includes: Alamo-National car Rental, Avis Car Rental, Budget Car Rental, Dollar and enterprise.
Best Time to Visit
The best time to visit Detroit is during the summer between June and October when a lot of the outdoor festivals take place. The temperature at this time is warm. The whole neighborhood is colorful and cool. The month of May, during the spring is also a great time to visit as the music festival which pull tourists like magnet take at Detroit riverfront take place in May.
---
Share the news