Fly To Dallas, Texas - USA
Dallas is one of the largest cities in the United States and the third largest city in Texas. Being famous for the assassination of John F. Kennedy in 1963, Dallas features a great variety of sightseeing along with a large number of businesses and shopping centers. Home to the second largest shopping center ever built in the States, Highland Park Village, Dallas offers a combo of arts, great food, sports and a prominent financial sector. So, if you're looking for business and pleasure, book a cheap flight to Dallas with Travelstart.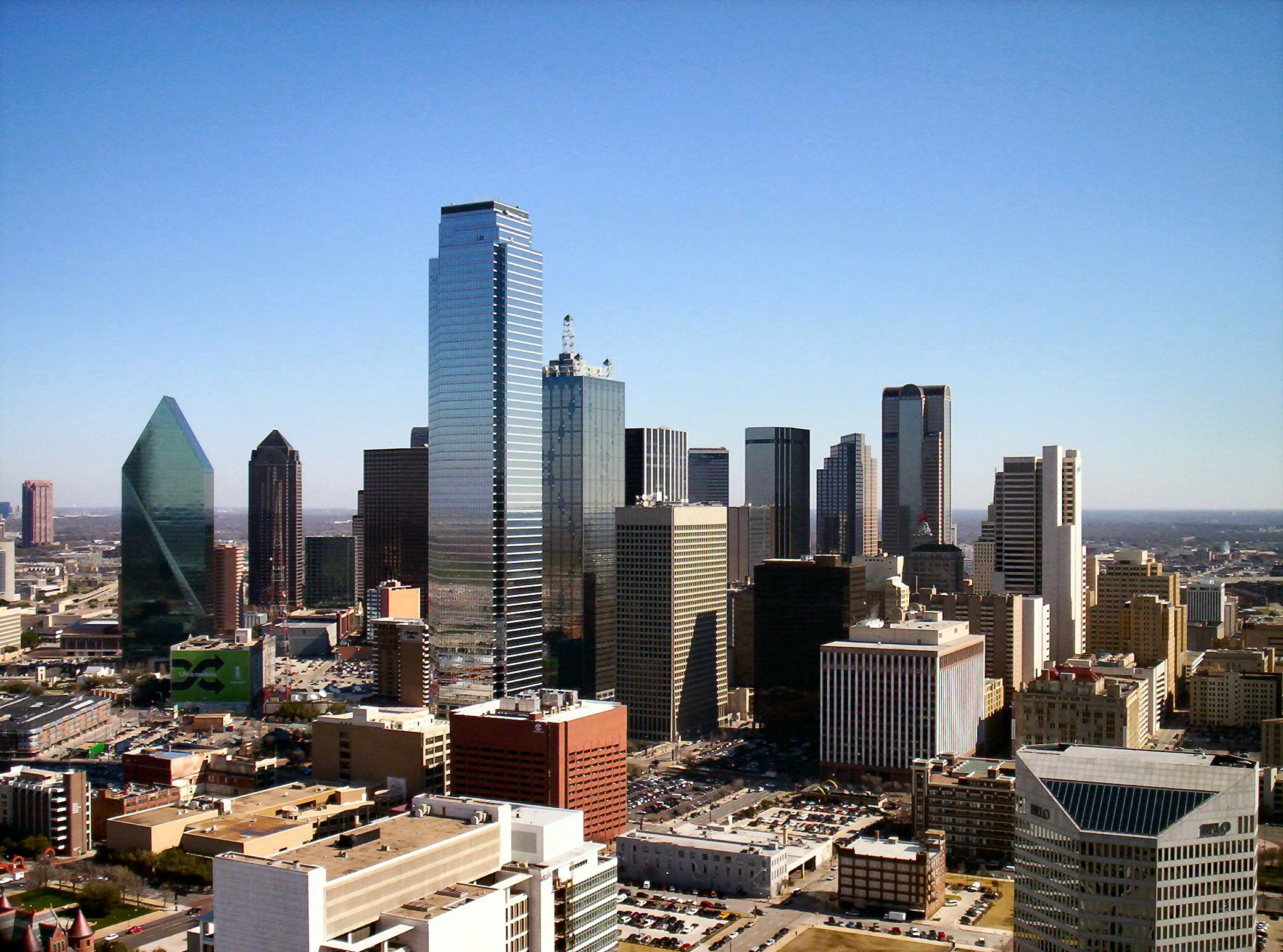 Dallas/Fort Worth International Airport DFW
Flights to Dallas are handled by Dallas/Fort Worth International Airport (DFW), which is located between Dallas and Fort Worth at an almost equal distance. DFW is the fourth busiest airport in the US with nearly 36 million passengers in 2013, and the ninth busiest airport in the world. British Airways, KLM, Lufthansa, American Airlines, United, Delta, US Airways, Korean Air and Aeromexico are some of the airlines that operate flights from and to 191 international destinations, and 144 flights within the US.
The Main Attractions
There are plenty of interesting things to do in Dallas. Visit the Arts District, which features 13 arts venues, including the Dallas Museum of Art with its exceptional collection of 23,000+ exhibits of art from all over the world, from ancient to modern times. You can also see the Nasher Sculpture Center with many contemporary sculpture exhibits, The Trammell & Margaret Crow Collection of Asian Art, the Margot and Bill Winspear Opera House, the Morton H. Meyerson Symphony Center (home to the Dallas Symphony Orchestra and Dallas Wind Symphony), the Annette Strauss Artist Square and the Dallas Black Dance Theatre, among others.
The Orinoco Rainforest is a three-level tropical setting in the Dallas World Aquarium, with a 40-foot waterfall and a huge collection of tropical and avian species that will blow your mind! You will see species from Australia, Fiji, New Guinea, Sri Lanka, Japan, and other places around the world as well as sharks and stingrays, flamingos, and storks.
For the history lovers, the Dallas Heritage Village, a living history museum that features 38 historic structures to portray life in North Texas from 1840 to 1910, is a must see. For a stroll down the memory lane in the life, times, death and legacy of President John F. Kennedy, visit the Sixth Floor Museum at Dealey Plaza. Other points of interest include, the Dallas Arboretum and Botanical Garden, the Dallas Zoo with over 2,000 animals representing 406 species, and the Dallas Cowboys Stadium for the football lovers. And if you are in the city between late September and mid-October, do not miss the State Fair of Texas, a reputable event, which showcases new vehicles, BMX bikes, dog and pig races and puppet shows.
For the high adrenaline aficionados, the Zero Gravity Thrill Amusement Park is the place to be! Featuring 5 adrenaline-pumping rides of extreme delight, Zero Gravity is a unique thrill park that can make your day a real adventure! Additionally, Zero Gravity offers the Bungee Jump, the Nothin' But Net, Texas Blastoff, the Skycoaster and the Skyscraper.
Are you into bull riding? There are several great places in Dallas downtown, like Cowboys Red River, Double Wide, La Hacienda Ranch and T/X Restaurant & Bar where you can enjoy mechanical bull riding, often with live music in a "country" atmosphere. Wear a cowboy hat, ride the bull, fall down, get up again, and don't be ashamed. Enjoy this one of a kind experience! Also, if you happen to travel to Dallas from June to August, the Mesquite Championship Rodeo is a great opportunity to experience a real championship rodeo event!
If you want to escape the city, visit White Rock Lake, a wonderful getaway in East Dallas. Ride your bike, stroll around, sail, have a picnic or play with your dog and forget all about Dallas while waiting for the ghost of Lady of White Rock Lake to appear (an urban legend).
For a 360-degree Dallas view, visit the Reunion Tower in Wolfgang Puck's Five Sixty (the place has a revolving restaurant). Have a drink on the see-through balcony of Ghostbar on the 33rd floor of the W Hotel on Victory Park Lane. Do not miss the breathtaking Dallas view from the wonderful patio of the Belmont Hotel on North Oak Cliff hilltop.
Dallas is well-known for its authentic Mexican, and Tex-Mex cuisine. Eat the best chicken-fried steak in town at Babe's in Roanoke, of the finest bites in town. Mary's local recipe is offered at a full plate of crispy chicken-fried steak, mashed potatoes and Grandma's corn. Bob's Steak & Chop House is the top steakhouse in America, so do not miss it! Bite-size lobster shooters at Abacus are a Dallas signature dish, so taste it! And of course, it's impossible to visit Texas and skip Tacos or a frozen Margarita! So go to Fuel City for the best Tacos in town and then taste Mariano's frozen Margarita (the place is included in the Smithsonian).
Car Rentals
You may find all leading car rental companies in a central area, near the south entrance of the DFW airport. The best car rental packages, in terms of price, vehicle range and convenience are available for you at low, fully inclusive prices and a best price guarantee. Hire a car with Travelstart.
Hotels and Accommodation
As every big city in the US, Dallas offers any type of accommodation, including five-star and deluxe hotels as well as budget hotels, and guesthouses. There are decentralized locations downtown Dallas, but you can find several luxury and boutique hotels uptown as well as fining dining restaurants and upscale shopping. Book Dallas hotels with Travelstart.
Best Time to Visit
With a mild climate, Dallas has a warm weather throughout the year with an annual average high of 25 Celsius. From June to August, the temperature climbs up to 36 Celsius, whereas winter is cold with an average high of 14 Celsius. Best time to visit Dallas is between September and November with high temperatures ranging between 19 and 32 Celsius.
Flights to Dubai from Nigeria
Both non-stop and direct flights depart from Nigeria International airports to Dallas/Fort Worth International Airport (DFW) in United States. Nigeria International airports are;
Murtala Mohammed International Airport Lagos (LOS)
Nnamdi Azikiwe International Airport, Abuja (ABV)
Mallam Aminu Kano International Airport Kano, (KAN)
Port Harcourt International Airport Port Harcourt (PHC)
Book a cheap flight to Dallas with Travelstart online booking engine.
---
Share the news