Dakar is the largest city and capital of Senegal, a city that is situated on the Cap-Vert Peninsula on the Atlantic coast, with a population of 1,030,594 according to 2005 official estimates. It is the administrative center of Senegal. There are lots of attraction center in the city like the Gorée Island, one of the places that attract thousands of visitors. Léopold Sédar Senghor International Airport is the country's airport that brings visitors to the country and has served as a hub to any airlines around the world.
Book your cheap flights to Dakar with Travelstart and see the new constructed African Renaissance Monument and take adventure into Parc de Hann, the Zoo in Senegal. There are lots of markets for you to buy wood and metal goods, souvenirs, jewelry, assorted crafts, foods and fabrics. The city has a great and exciting night life with lots of clubs where the local artistes perform every night.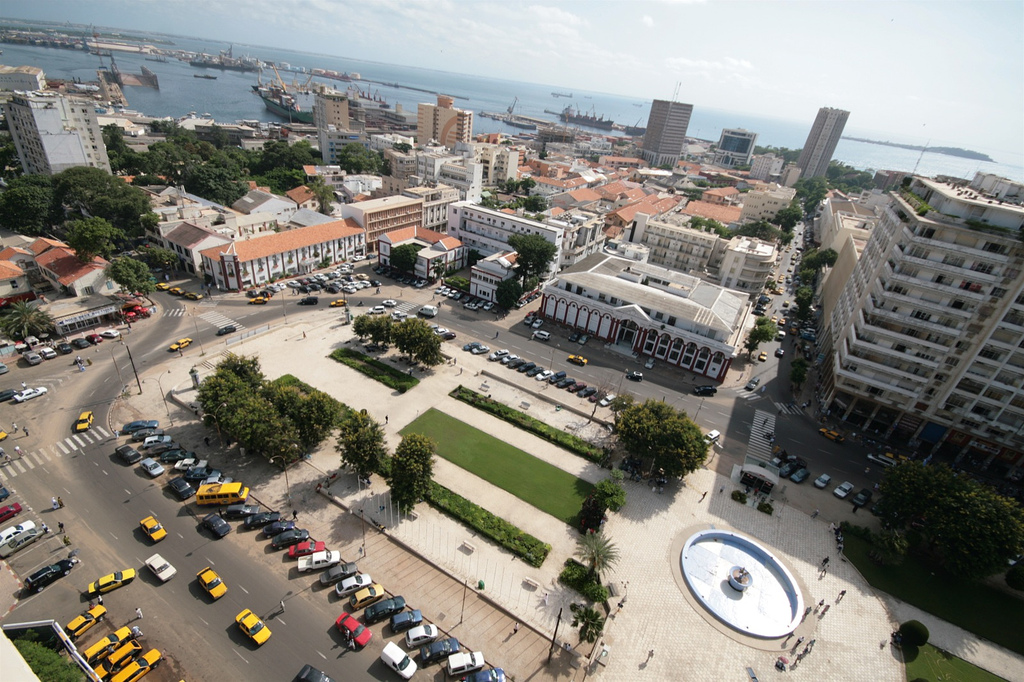 Léopold Sédar Senghor International Airport DKR
Léopold Sédar Senghor International Airport DKR serves the visitors who are coming from different parts of the world to Senegal. Book cheap flights to Dakar with Travelstart.
Major Attractions
Dakar is a home of a multicultural community and home to lot of beaches and cliff walks. You can make Gorée Island your destination if you love castles and architectural designs that are beautiful. This is a historic location that is a reminder of the slave trade. It has bougainvilleas that is flourishing, sandy tracks and beautiful colonial homes.
You can visit the Saloum Delta National Park which houses the country's biosphere reserve that has warthogs, avocets, herons and a lot of fishes. This is a paradise of wild animals, birds and forest that is not tampered by the human activities.
The Djoudj National Park has the pink flamingoes, pelicans, herons, thousands of migratory birds always come here and other birds . You can take a ride in a pirogue when you are here and experience the countries providential ecosystem along the Senegal River Delta.
You can visit Casamance which is the most fertile location in Senegal that has lush vegetation and brings a lot of tourists to the beaches that are in this place. The Petite-Côte south of Dakar is a very long beach that has Senegal's biggest seaside infrastructures. This is one of the holiday locations for those who need a calm and quiet environment along the Atlantic Ocean.
Hotels And Accommodation
You can find several hotels ranging from the budget hotels to the Five star hotels that would suit your taste in Dakar. Most of the hotels are equipped with state of the art facilities and gives visitors luxury and comfort each time they are booked into any of them. Find Dakar hotels.
Car Rentals
Your Flight booking to Dakar is not complete without hiring a car that would take you from the Léopold Sédar Senghor International Airport to your destination in the city. Hire a car with Travelstart.
Best Time To Visit Dakar
You can visit Dakar all year round. The best time to visit can be during the dry season, from December to April
---
Share the news