Cheap Flights to Calgary, Canada
Restaurants, galleries, theatres, spas, high-end lifestyle and recreation come out in leaps and bounds on the doorstep of the 'Gateway to the Rockies'. Calgary is a modern city and booking a flight to this destination will be a memory maker.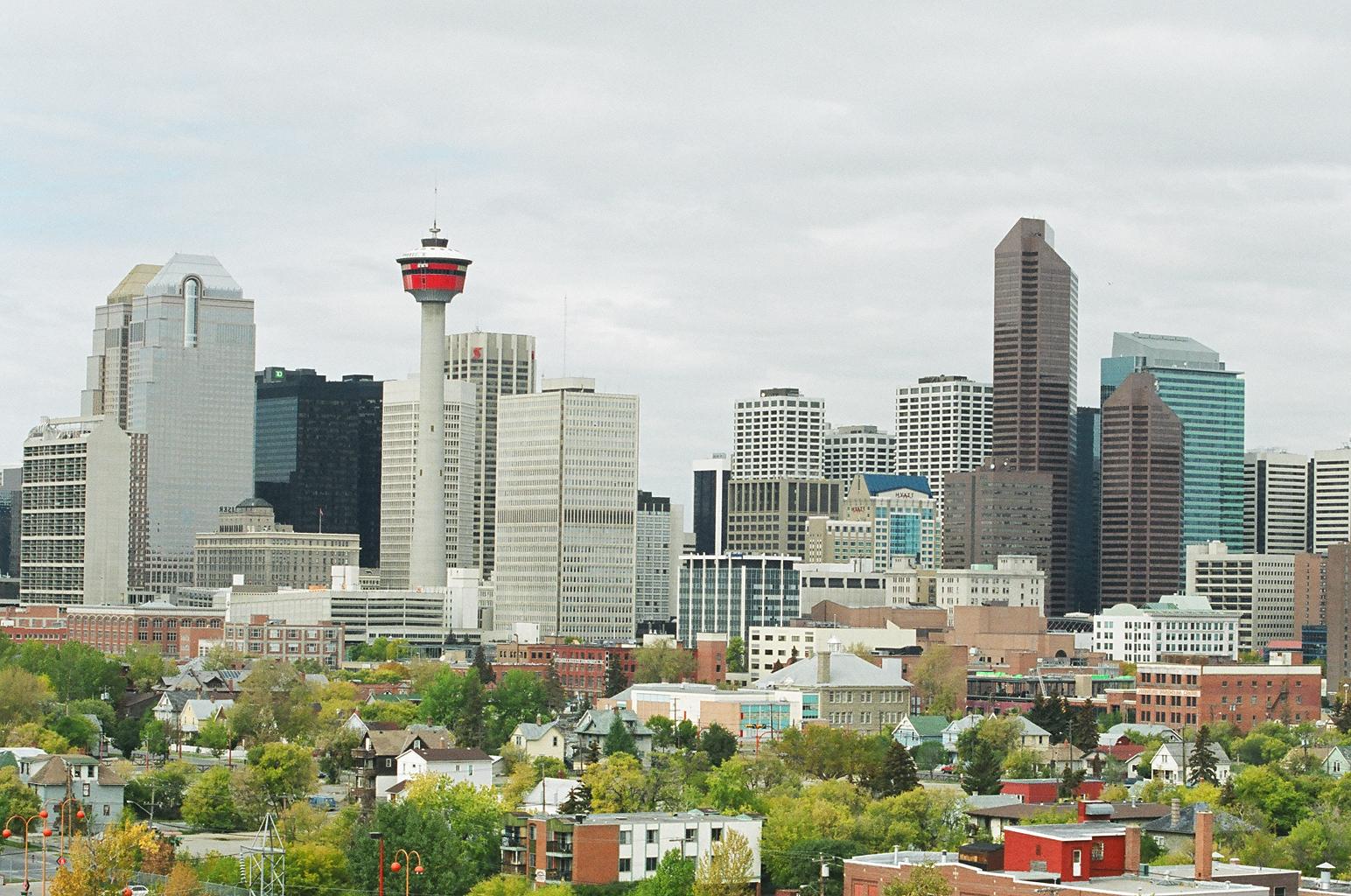 Requirements for Entry to Canada
Besides a valid passport with validity of more than 6 months, Nigerian nationals and residents are required to obtain a tourist visa prior to travelling to Canada. VFS Global Services has a Nigerian office in Lagos and will provide an application and processes the visa.
Getting to Calgary from Calgary International Airport (YYC)
It is a quick ride to Calgary of less than 30 minutes as long as if it's not rush hour. Taxis are readily available but tend to be pricey. An airport shuttle service is a better option and departures are every 30 minutes at Bus Bay # 8. Some hotels offer low cost or complimentary shuttle service to and from the airport.
Major Attractions
A great way to get acquainted with the city is to check out the Calgary Tower, which offers a stunning bird's eye view of the entire city. The Epcor Centre for the Performing Arts plays host to the Calgary Philharmonic Orchestra, as well several theatre groups and visiting artists.
The Calgary Zoo, Botanical Garden and Prehistoric Park, which features life-sized animatronics dinosaurs, are all musts on a visitor's agenda.
For those looking for some truly beautiful art and culture, the best place to visit is the Glenbow Museum. With a collection of more than 33,000 works that date from the great works of the 19th century to today, this should be on the top of anyone's list. The museum also has over 100,000 objects that detail the history of the area from pottery and textile to documents and writings.
The biggest attraction in the city by far is the Canada Olympic Park, which was where the 1988 Winter Olympics were held. These Olympics were famous for being the first appearance of the world famous Jamaican Bobsled Team.
Hotels and Accommodation
Hotels, motels, inns, B&Bs and hostels all hold court in Calgary. They are available in all categories, sizes and prices. With the amount of selection available, there are places to stay that will meet all budgets.
Dining
It can be daunting on deciding where to dine when presented with so many choices. Calgary's dining scene has gained an international reputation and there is a venue destined to please all palates. There are many well established eateries as are up-and-comers offering fine fare including Asian, Indian, French, Italian, Lebanese and seafood, amongst others. Whether it is formal dining or food on the street, give some Canadian specialties a try such as "Bannock" bread.
Transportation
Calgary is a city that, despite its large size, still manages to create a relaxing atmosphere that is very pedestrian friendly. Calgary's public transit system of buses and trains are a cheap and easy way to get around. The Light Rapid Transit (LRT) C-Train can take visitors all over the city and even has and inner downtown "free fare zone".
Things to Do
As a large and modern city, there's more than enough to keep one busy with museums, parks, theatre, concerts, and great dining experiences and something not seen in many areas, rodeo. The Calgary Stampede is the biggest rodeo of all and is held in July. Outside Calgary's city limits there's an impressive array of beautiful countryside with mountains and lakes. For those seeking some outdoor adventure, it all will be waiting with skiing, fishing, mountain climbing and riding in the Rocky Mountains.
Best Time to Visit
Visiting Calgary from late May to the end of September is best while temperatures and weather conditions are temperate. October and April offers fine weather, but there is always a chance of snow. Winter months should not be written off if interested in wintertime adventures.
Flights to Calgary from Nigeria
Calgary International Airport (YYC) can be reached from Lagos LOS or any international airport in Nigeria. Book cheap fights to Calgary via Travelstart Nigeria. Don't miss out on a cheap flight booking to Calgary and experience it all.
---
Share the news