Cheap Flights to Bangalore (Bengaluru), India
Bangalore is the favorite tourist centre in India. Located in Karnaka state, this Garden city is well-known for its hospitality. Whether you are young or old, you will certainly feel at home in Bangalore.Make your flight bookings to this favorite tourist destination today. Book cheap flights to Bengaluru international airport with Travelstart. Search and compare cheap flights and airlines on the booking engine above.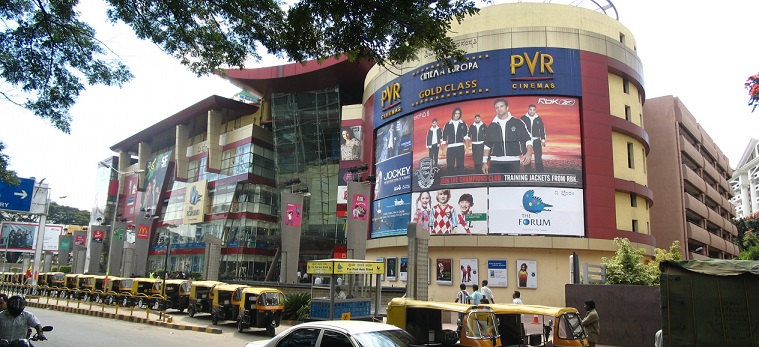 Entry Requirements
Original, signed Nigeria passport with at least 6 months of remaining validity at the time of travel. A Nigeria Tourist Visa is required and can be obtained at the High Commission of India 364 cadstral Zone, central Business Area,FCT Abuja and 8-A Walter Carrington Crescent, Victoria Island, Lagos.
Getting to Bangalore from Bengaluru (BLR) international Airport
Bangalore cosmopolitan city is about 40 kilometers from Bengaluru international Airport. You can make your journey to the city centre by bus service as the airport is off National Highway 7. You can also choose to make this journey using taxi. However most visitors who prefer make this ground trip with style and comfort chooses the services of car rental companies.
Major Attractions
The major tourist attraction in Bangalore includes but not limited to: Lalbagh Botanical Garden, Crazy Waters Amusement Park, Tipu Sultan's Palace and Fort, Cubbon Park, Ulsoor Lake, Vidana Soudha, Attara Kacheri (High Court) and Surroundings, Bangalore Palace and Jawaharlal Nehru Planetariu. Lalbagh Botanical Garden, Located in 240 acres of land, this charming garden has an unusual collection of sub-tropical and tropical plants and trees. The glass erected on this garden is a replica of Crystal Palace of London. An exhibition show casing over 200 varieties of flowers take place in Lalbagh on India's independent day.
Occupying a space of 125 acres, this picturesque Ulsoor Lake is a wonderful place for boat ride and swimming. Crazy Waters Amusement park is a favorite spot for both favorites and locals alike. Surrounded by a rocky landscape along Main Road offers excitement, splash and thrill to visitors.
The Cubbon Park occupying a massive space of 300 acre is a home of many species of exotic plants and trees. Different species of exotic ornamental trees from all over the world could found on this park. An Aquarium located inside the park contains many varieties exceptional fish.
Vidana Soudha, a massive building is a major landmark in Bangalore. It one of the surviving relics of neo-Dravidian architecture, it has domes on each of its four corners. A lot of government departments and the legislative chamber of Karnataka Government is housed in Vidana Soudha.
Things To Do
Go on sightseeing tour to Cubbon Park, here you will enjoy a relaxed stroll, jog, watch ornamental fish in the aquarium and also observed exotic flowers. Visit Bangalore Palace, the green lawns, arches and the stylish woodcarvings in the interior of this castle is a sight you can find elsewhere. Catch you fun at Crazy Waters Amusement Park. This Park offers visitors much splash, excitement and thrill. Take a boat ride and swim with other tourist in the swimming pool found at Lake Ulsoor .
Hotels and Accommodation
The hotel scene is constantly expanding in Bangalore with many recent openings and old standbys. You will certainly find a hotel in Bangalore that suits your taste and budget. Find Bangalore hotels.
Car Rentals
Whether luxury, Deluxe or budget, car rental services are readily available in Bangalore. As a cosmopolitan city all transport options are available; from train service to bus service and taxi, the choice is yours, they all in abundant supply. Hire a car with Travelstart.
Best Time to Visit
Many believe the best time to visit Bangalore is between the months of September to February. However it is a tourist destination at any time of the year. March to May is the summer season when you can have you summer retreat. The monsoons season, June to July is good for enjoying many festivals. March to August is a nice time for sightseeing.
---
Share the news