Iberia is the flagship airline and the largest airline of Spain and services Lagos to Madrid. This leading carrier flies throughout Spain from its Madrid hub and to 120 destinations in 45 countries across Europe, Africa, the Middle East and the Americas.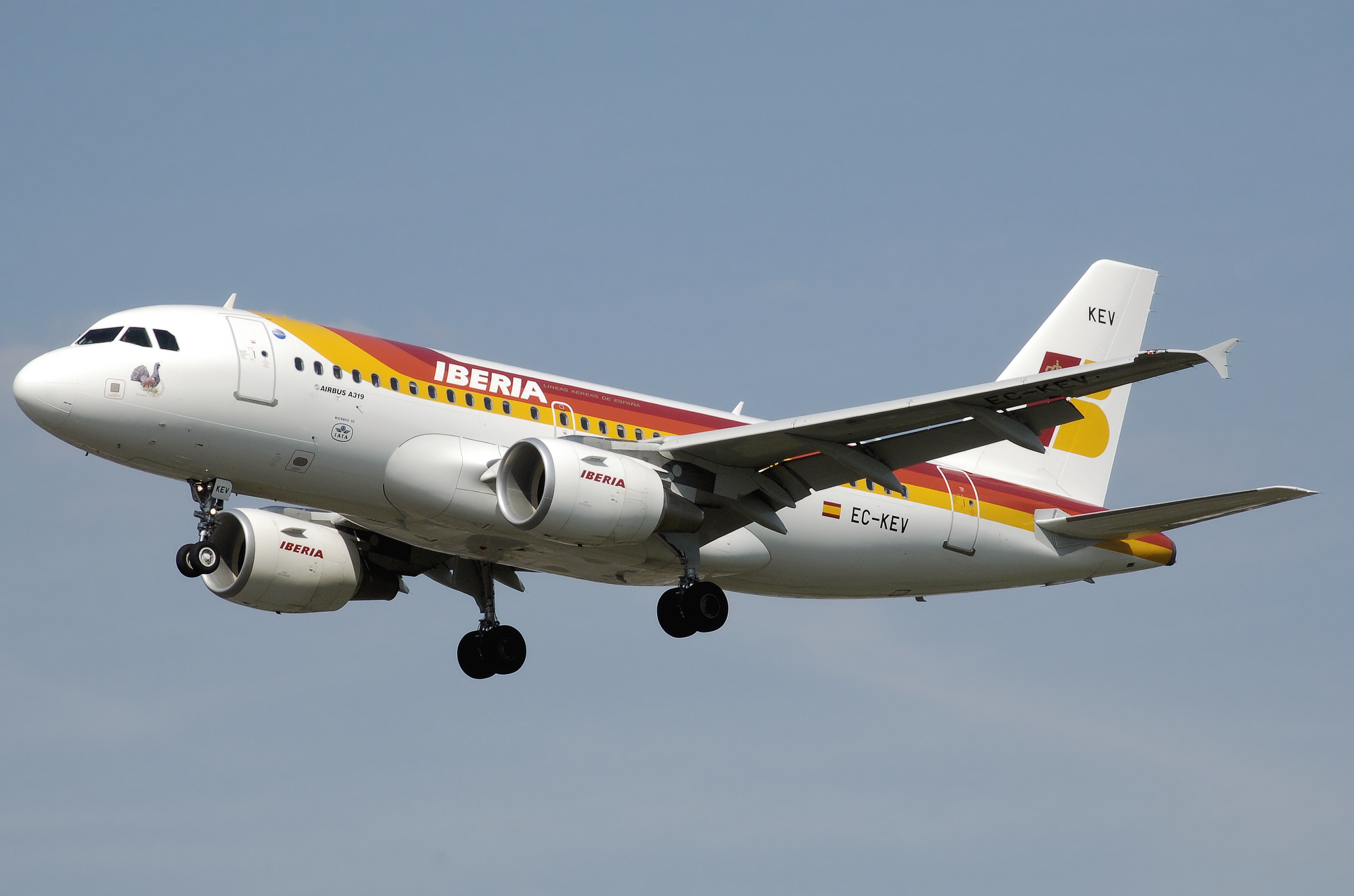 History
Iberia's flight operations began in 1927 to provide postal transport between Madrid and Barcelona. In 1928, the airline became state-controlled as a general interest public utility. In 1946, Iberia was the first airline to fly between Europe and South America after WWII.
Iberia code-shares with oneworld partners that includes major air carriers such as American Airlines, Japan Airlines, LAN, Qantas and Royal Jordanian amongst others.
British Airways and Iberia merged in 2010 and this alliance is called the International Airlines Group IAG, although both airlines continue to operate under their current brand name.
Documentation
Passports are required and must be valid for at least another three months prior to after the intended date of departure from the country returning from for all travellers including children.
A visa is necessary for Nigerian residents to enter Spain and it must be obtained prior to departure at the Visa Application Centre in Lagos.
Check-In
Iberia recommends arrival time at the airport prior to departure of flights to/from Lagos 90 minutes before scheduled departure time. All passengers must be at the gate 45 minutes prior to boarding time.
Baggage Allowance
The actual baggage allowance can differ per flight. The most current details pertaining to checked or carry-on baggage will be detailed in the booking documents.
Checked-In Luggage
Economy Class passengers: One piece of luggage not to exceed 23 kg with dimensions not greater than 158 cm (height+ width+ length). Business Plus passengers: Two pieces of luggage not to exceed 23 kg. There is a surcharge for excess baggage which is payable at check-in time. Extra charges will apply for luggage with weights from 24 to 32 kg. No bags greater than 32 kg are allowed.
Carry-On Luggage
Maximum dimensions for one piece of carry-on luggage for Business Plus and Economy Class is 56cm x 45cm x 25cm with the handle and wheels counted in the dimensions and must be stored below the seats and in the overhead storage compartments. A size-check device is located at all airports and if it exceeds in measurements it must be checked-in. In addition all passengers are allowed one smaller item such as a handbag or small briefcase and/or laptop.
In-Flight Entertainment
Entertainment on long haul flights to the Americas from Spain includes a state-of-the art entertainment system with no less than 50 films offered in multiple language choices.
For all other flights, in-flight entertainment is limited to music.
Business Plus passengers can enjoy a Portable Play Station (PSP) with the latest film and TV releases and up to 10 audio channels for listening pleasure. An iPad is available during flights to/from Lagos.
Aircraft Fleet
There are 71 planes in its fleet with 13 on order. Equipment is an all-Airbus fleet including A319, A320, A330, A340 and A350s.
| Airline code: | Frequent flyer program: | Headquarters: | Hubs: | In-flight Magazine: |
| --- | --- | --- | --- | --- |
| IB | Iberia Plus | Calle Velazkuez 130, 28006 Madrid, Spain | Madrid–Barajas Airport and Barcelona El Prat Airport | Ronda Iberia Magazine |
This monthly magazine covers what's happening in various cities that Iberia flies to, fashion, lifestyle and interesting facts and figures.
Iberia offers direct flights to Madrid, Spain with departures from Murtala Muhammed International Airport in Lagos. With their numerous code-shares with oneworld partners, it is possible travel to multiple worldwide destinations with a flight booking.
Book Iberia air flights through Travelstart Nigeria. Cheap flights on Iberia and its oneworld partners can include world-class cities such as New York, London, Moscow, Zurich and hundreds of others by transferring in Spain.
While every effort is made to keep information as fresh as possible, Travelstart.com.ng takes no responsibility for any of the information being out of date or incorrectly noted.
---
Share the news