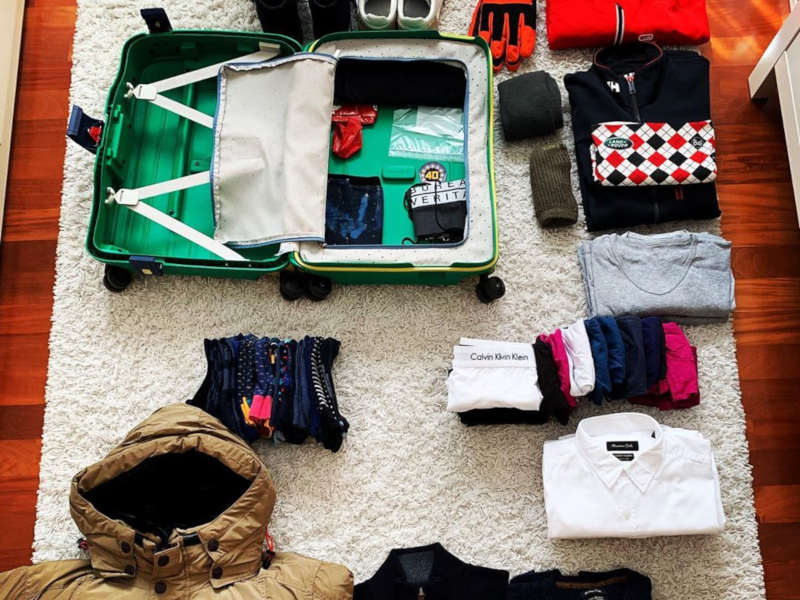 So, you've booked that flight to some amazing destination. You've already sorted out what you're bringing with you and how you're getting to the airport. But have you thought about what's going to happen at the airport? Perhaps you've already made sure the luggage you're checking in is the right weight.
But have you thought about your carry-on luggage? That's an important travel bag that you should never forget. It's one of those essentials you need to have to carry all your other must-have travel items. If you don't know what you can carry onto the plane, check out this guide on hand luggage with Travelstart!
What is considered carry-on luggage?
First, let's establish what the airports allow you to carry onto the plane. You can carry a range of different items onto a plane, including books, toiletries, liquids, even some snacks, and your laptop (although this must be in a slimline laptop bag, that can easily be stowed underneath your seat or in the overhead compartment).
It's a travel bag that may prove to be invaluable. Carry-on luggage comes in handy during those long layovers that you have to deal with when flying off to distant destinations.
What should you pack in your carry-on luggage?
Let's break down exactly what travel essentials you need to keep with your hand luggage. You're sure to have some expensive items or in-flight essentials that you would never consider putting in your check-in luggage or will need on the aircraft, such as:
Cameras
iPods
Jewellery
Accessories
Toiletries
Change of clothes
If you have a long international flight, take a book along with your carry-on luggage, just in case you're not interested in any of the entertainment on offer. If you're having to deal with a flight delay, having your hand luggage with you would be a huge help. During those long flights, you may wish to freshen up. Make sure you've included a deodorant in your travel bag, but make sure to use it in the bathrooms to avoid disturbing other passengers.
Be mindful of your fellow passengers, since some may have allergies. Rather leave any strong fragrances at home, because others might not be comfortable having to sit for hours with a powerful aroma.
What can you not pack in your carry-on bag?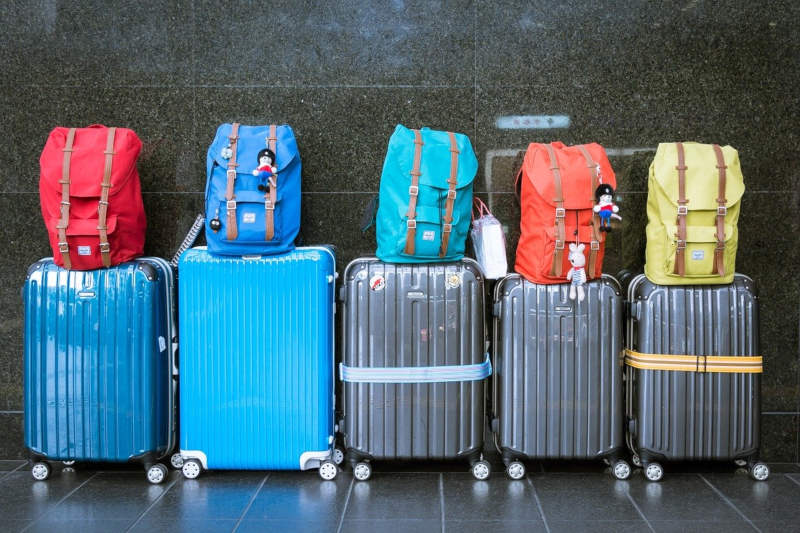 You are not allowed to take any weapons with your hand luggage, or anything that can be used as a weapon. This includes sharp objects and sports equipment such as bats and golf clubs.
What are the rules for carry-on luggage on airplanes?
Take note, important items, such as liquids, have to be in 100-millilitre bottles and all placed together in a transparent resealable bag. Before boarding the plane, security officers will need to check your liquids to confirm you are following the rules correctly. The travel bag containing all your liquids must be no heavier than 1 litre.
For any food you take, it must be consumed on the plane. Otherwise, security at your final destination airport will confiscate it. Avoid taking any food that has a strong smell, this is likely to disturb other passengers.
The weight of your travel bag differs according to the various airlines. For the low-cost domestic carriers, such as Dana Air, Medview Airlines and Air Peace, the maximum weight is 6 kilograms. For international airlines, such as Arik Air, the maximum weight increases to 12 kilograms, while American Airlines has no weight restrictions for carry-on luggage! If your hand luggage is heavier than the maximum weight, you will have to pay a fee.
What size luggage fits in an overhead bin?
Size is also an important requirement. All hand luggage carried onto the plane should be according to these dimensions: 55 x 35 x 25 centimetres. Make sure your travel bag is the correct size or you will not be allowed to take your bag onto the plane.
Does carry-on baggage get weighed?
Since there are weight requirements for carry-on luggage for most airlines, yes, your bags will be weighed to make sure they don't exceed the maximum weight.
Does a backpack count as a carry-on?
Your carry-on luggage is alternatively known as a personal item. If your backpack can fit under the seat in front of you, then the airports will consider it as a personal item. So, if your travel bag fits that requirement, then yes, it counts as a carry-on.
Is carry-on luggage free?
As one of those important travel essentials, you'll be happy to know that you are allowed to take one hand luggage suitcase and one slimline laptop bag for free. If you wish to take more bags onto the plane, you will have to pay a fee to do so. This fee depends on the airline you're flying with.
Additional info for you to consider…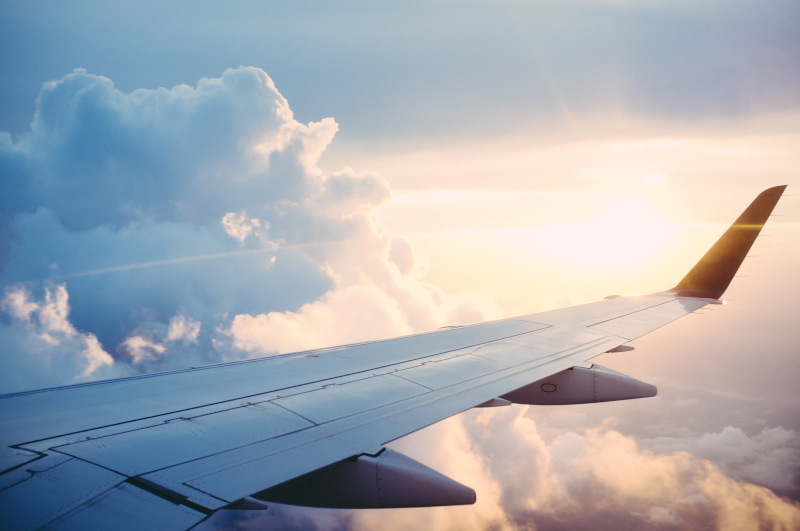 You may wish to add travel insurance to your booking. This should cover you in the event your carry-on luggage should go missing.
Since the requirement is that you bring your laptop in a slimline laptop bag, you can only imagine how many travellers there will be on the flight with slimline laptop bags! During the flight, baggage in the overhead compartment will move. Make sure you put a label and/or sticker on your travel bag so you don't get your laptop mixed up with someone else's.
---
Now you know all about carry-on luggage. So, think of those must-have travel items you'll need during your flight. Next, sort out your travel arrangements to the airport.
And if you haven't already, book your flights to your next holiday destination!
Subscribe to our newsletter for some travel inspiration and ideas for where you will go next.
Do you have any tips about hand luggage that you want to share? Let us know in the comments!
All information on this blog page was correct at the time of publishing and may change at any time without prior notice. Travelstart will not be held liable for loss or inconvenience resulting from the use of out-dated or incorrectly noted information.
Featured image courtesy of @ovidalb via Instagram