FLy To Trinidad and Tobago
Trinidad and Tobago is a twin Island that is beautifully situated in South America, a destination where Soca music is heard as you walk the streets, blessed with luxuriant rainforests that is perfect for cycling, hiking and bird watching. Book cheap flights to Trinidad and Tobago with Travelstart.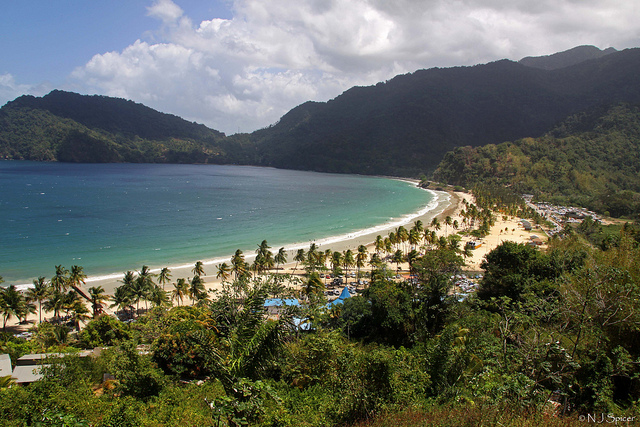 Piarco International Airport POS
Piarco International Airport serves Trinidad & Tobago and is the busiest airport that is situated in Piarco, designed to with the state of art facilities and it is the largest with two helipads and a runway. The airport serves different airlines including Caribbean Airlines which the national airline of the islands.
Major Attractions
The lush islands of Trinidad and Tobago have made it a great place to visit in the Caribbean with their small beaches and clear blue waters. The rich historical and cultural backgrounds are worth exploring leaving a visitor to choose where to visit. Whether it is fun or relaxation in the sun, hiking or sightseeing, you would not be disappointed here.
There is the Aripo Caves which has become a favourite place to see before leaving the islands; it houses the oil birds which are a rare species that fly in the night making use of what is called echolocation. In the month of February, the mountain immortelle trees show off their beautiful orange colour which is a sight to behold. Away from the forest, there is the Maracas Bay, a visit to Trinidad and Tobago is not complete without visiting this Bay, and this is where the famous Maracas Beach is located. It has white sands and the scenic view is what makes the bay a special place to be. A drive to this Bay is exciting and breathtaking; it is through the mountain side that offers visitors a view of the surrounding and water.
Carnival in Trinidad & Tobago includes activities such as live music, parades, masquerade events and lots of organized parties on the streets. The colourful costumes and the traditional music, calypso is what you may not want to miss before the Lent. Singers and dancers including the local celebrate on the street with pitchforks that are covered in mud and oil.
The Fort George is up the hill that is 1,100 feet high that gives a perfect view of the Port of Spain. There are artifacts, barracks, a working lighthouse, cannons and lots more for you to see in this fort. Finally, you can visit Caroni Bird Sanctuary where you can see a large number of birds and animals.
Hotels & Accommodation
With lots of activities and beautiful places to visit in Trinidad & Tobago, hotels and resorts have become a thriving business; affordable hotels that offer visitors a view of the clear blue waters and proximity to the beaches can be booked in with Travelstart.
Car Rentals
There are car rental services that would support your movement while in Trinidad & Tobago. Travelstart partners with some of the major car rental services that would aid your movement around the islands. Hire a car with Travelstart.
Best Time to Visit Trinidad & Tobago
The best time to visit Trinidad &Tobago is around January to May, hotels rates are usually low and you can visit some of the great tourist sites without spending much.
---
Share the news