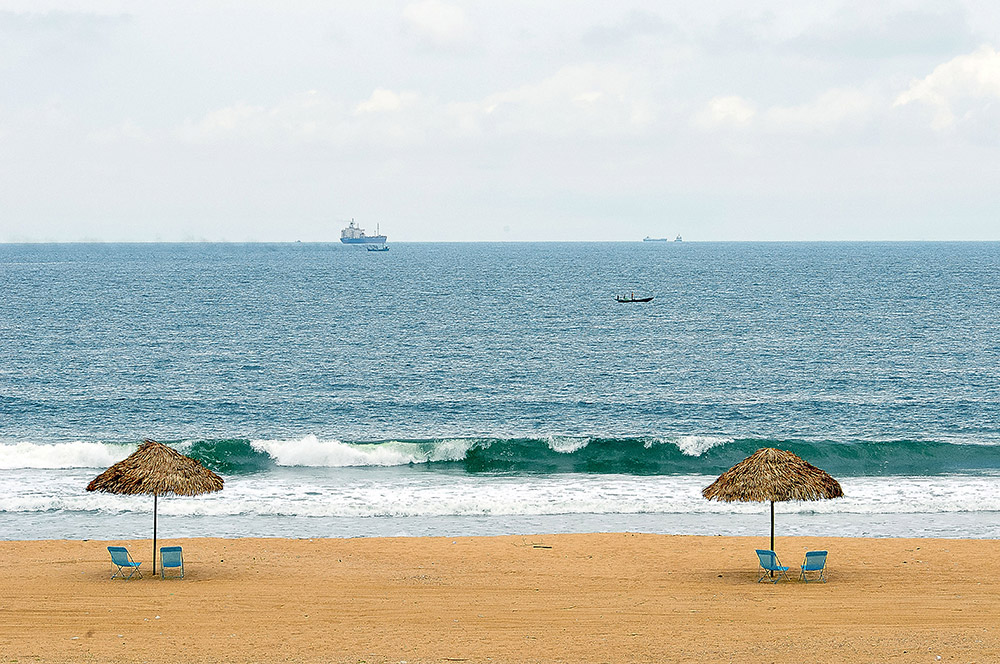 Lagos is infamous for being Nigeria's most exclusive city to live in. The metropolis takes home the crown for the city with densely populated areas, busy streets and massive traffic jam in Nigeria. With all these high-priced awards, is it actually possible to say Lagos is an amazing city? Of course!
Lagos is a world-class destination, Nigeria's most amazing city that has wonderful beaches, skyscrapers, amazing parks, best entertainment options, most job opportunities and so much more. Lagos has everything to offer everybody. The city prides itself in its unique experiences and matchless vibes – where the locals, popularly known as 'Lagosians' are what set the city apart.
We present to you, 20 reasons why Lagos is an amazing city to live in – real facts that prove living in Lagos is much better than living anywhere else in Nigeria.
1. Beautiful beaches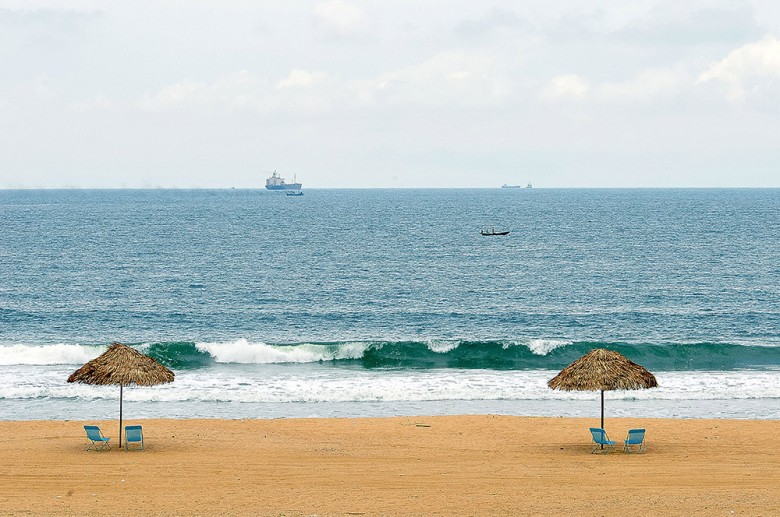 Lagos is surrounded by water bodies. Thus, there are numerous scenic sandy beaches which are suitable for picnics and recreation. Visitors from other cities and even from abroad can visit these beaches during their vacation but the Lagosians visit whenever they want to have fun especially during the weekends.
2. Job opportunities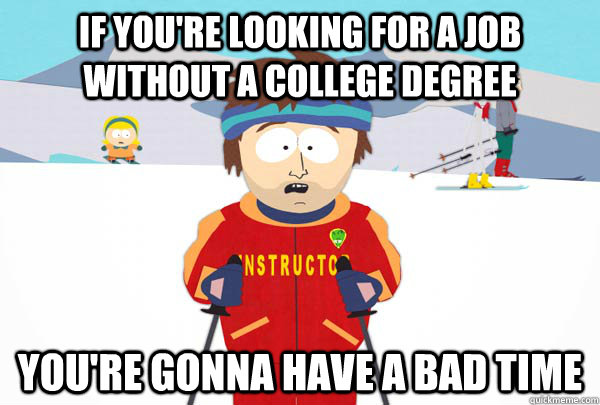 Lagos is the major economic nerve centre of Nigeria and the rest of West African sub-region. Most industries and business enterprises in Nigeria have their headquarters in Lagos. The chance of building your career and rising to the pinnacle of your choosing profession is higher in Lagos than any other city in Nigeria or West Africa.
3. Exciting nightlife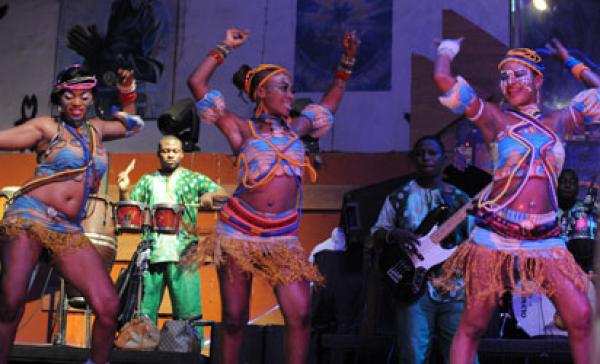 Lagos has one of the most interesting nightlife in all of Nigeria. Many shows to attend and parties to groove in and if grooving and partying is not your thing you could just savor the taste of chilled beer in a local bar or drain down a glass of wine in a classic wine lounge. There is something for everyone in Lagos Nightlife, never a dull moment in this city.
4. Luxury hotels

Lagos has several hotels ranging from five star hotels to budget hotels. If your business partners, family or friends visit, you need not panic because there will always be a suitable hotel accommodation for them that will suit their class and taste.
5. Keep up-to-date with your favourite tech brand at Computer Village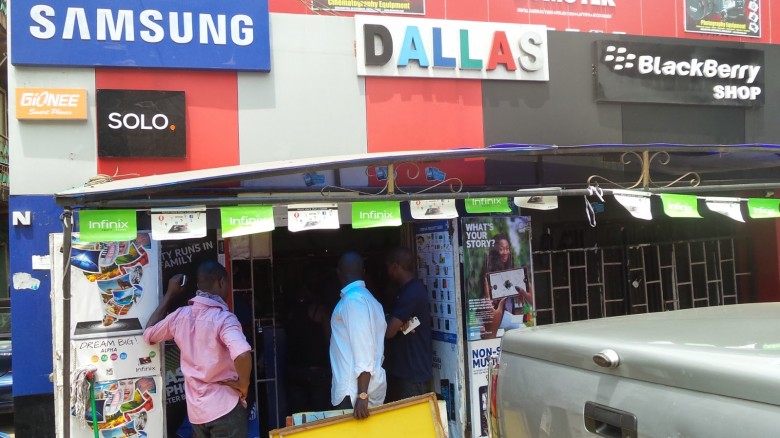 Lagos with its numerous industries, 2 Seaports and an International Airport which serves as a  gateway to Nigeria is the right location for Nigeria's technology Market.  The Lagos technology markets located in computer Village and Alaba International market is the biggest in Africa. Electronics and computer accessories can easily be bought in these markets at a relatively cheap price as merchants from other cities come to these market to make purchase and go back to resell. Also hard to find accessories in other cities are readily available here.
6. Get cheap foods to live on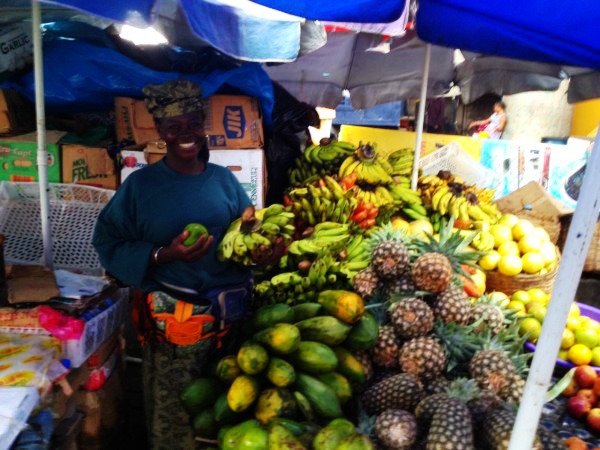 High cost of house rent in Lagos has over hyped, however all is in agreement that food is cheap in Lagos. Agricultural produce from different parts of Nigeria are brought to Lagos, also all imported food into the country pass through Apapa Port in Lagos before heading to various destinations. So despite the city's large population, food remains cheaper than in other Nigerian cities as the supply is higher than demand.
7. Explore the street shops for your domestic needs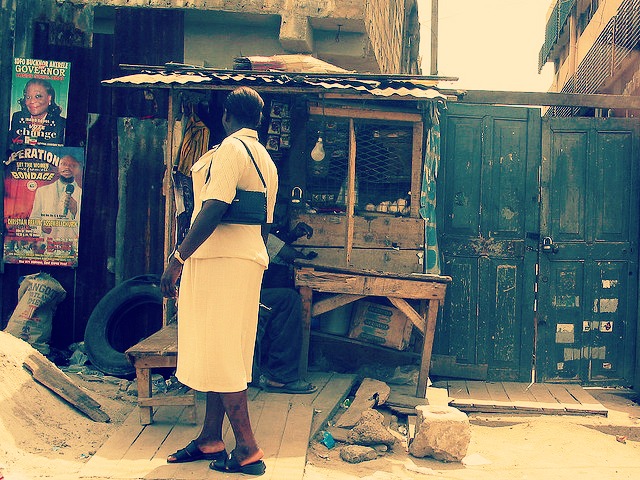 Lagos has been described as the city that never sleeps. When you are living in Lagos you could buy from the street shop at any time be it early morning or late night.  You will find Aboki with small kiosk selling a variety of household items by the street corner. You will also find pharmacy stores etc even by midnight.
8. Get entertained with Nollywood movies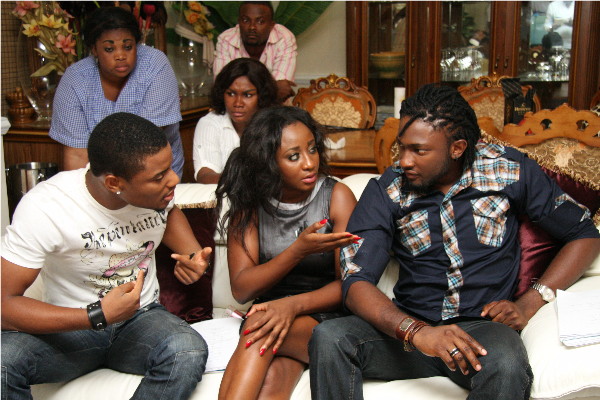 Lagos is the home to Nigeria's booming movie industry popularly known as Nollywood. The second biggest movie industry in the world after Hollywood;  residents of this city not only get to watch their favorite movie stars on TV, they also get to see them off TV. Going to see a movie in one of the cinemas is one way Lagosians spend their romantic weekend. And of course if you desire a career in the Nollywood, you don't need a soothsayer to tell you that Lagos is amazing city to live.
9. Lagos is the gateway to other West Africa countries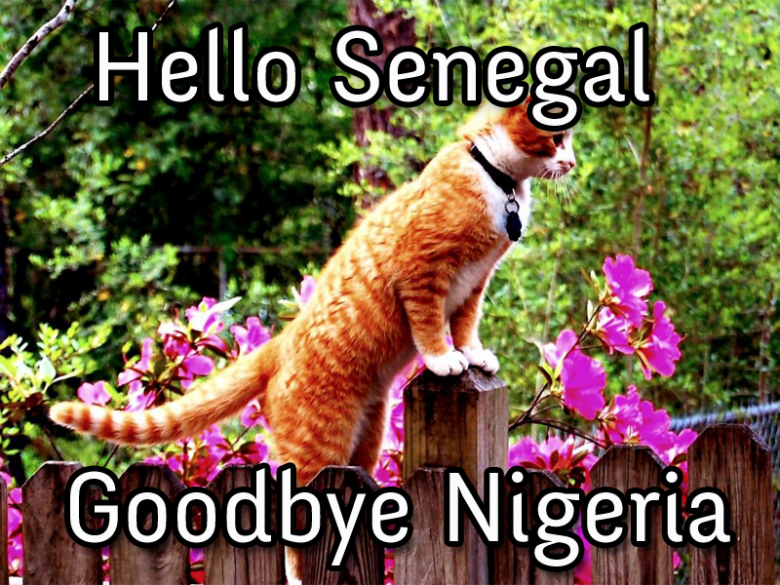 Thinking of crossing the border? Lagos has a land border to Benin Republic through which you can travel to many other West African countries like Togo, Ghana, Sierra Leone, Liberia etc by road. With free movement of personnel among West African countries, residence of Lagos transact their businesses across these countries with ease.
10. Global city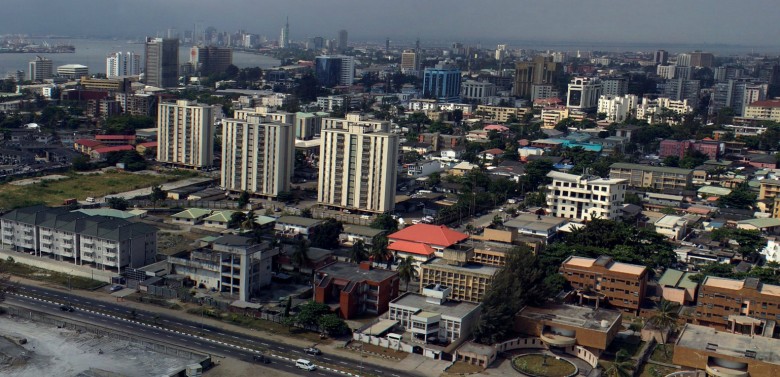 With large international and domestic economies behind Lagos, it has become one of the top global economic centre in Africa. You will find a large population of nationals of all countries of the world in the city. High net worth individuals and decision makers and decision makers in Nigeria live in Lagos, while multinational companies have their branch offices in this city. When you live in Lagos you are a global citizen in tune with the modern world.
11. Exciting attractions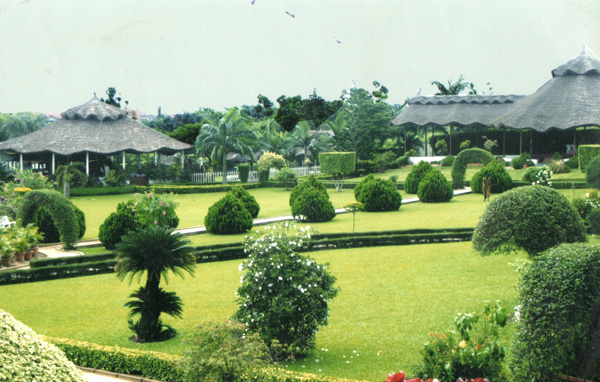 Beside its beautiful sandy beaches Lagos has several attractions among which are the Jhalobia Recreation Park and Gardens, National Arts Theatre, Terra Kulture and many more. When you live in Lagos, you will not spend an arm and a leg to tour these attractions whenever you need to visit these amazing attractions.
12. Get your freak on at owambe parties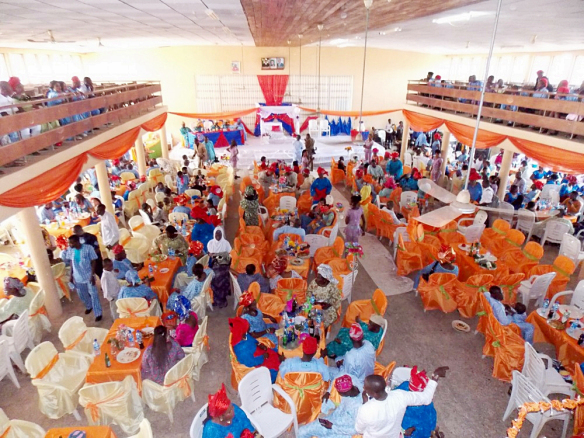 Lagos parties are very colorful and unique; the trendy clothes, assorted kind of foods, large gathering of friends and families. Lagos weekend parties popularly known as 'Owambe' parties are among the grooviest parties worldwide.  When you are live in Lagos you will always find yourself in one of the parties dancing, drinking, eating and celebrating with friends and family. "Lagosians" as the city residents call themselves are happy people; depressed people are never found in Lagos.
13. Get your prayers answered in the Holy city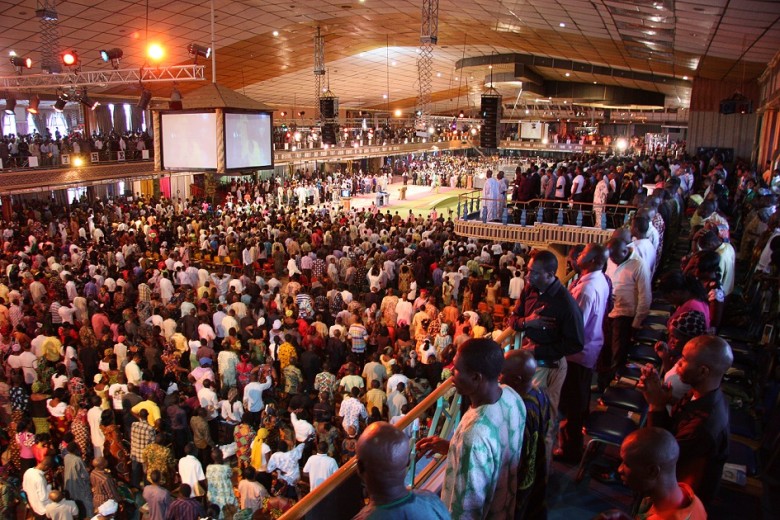 With millions of visitors yearly, thronging to the Redemption Camp, Prayer City, Synagogue Church of all Nations,Winners Chapel popularly known as 'Shiloh' and many other churches, Lagos can be described as "the Jerusalem of Africa". The residence have regular access to these holy grounds that foreigner spend so much to set their foot in.
14. Easy access to qualitative education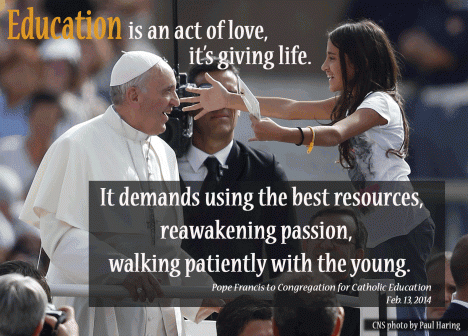 Lagos is home to some of the best primary and secondary schools in the country, both public and private.When you reside in Lagos, giving your children quality education is not a herculean task. Lagos is also home to many reputable public and private universities, which make access to tertiary education easier in the city.
15. Large and accessible market for your goods and services

The population of Lagos is estimated to be about 21 million. This includes people of all economic strata with high demand for both consumer and industrial goods. If you have products to sell or services to render and profit is one of your motives, Lagos is city to live in.
16. Presence of international airport and sea port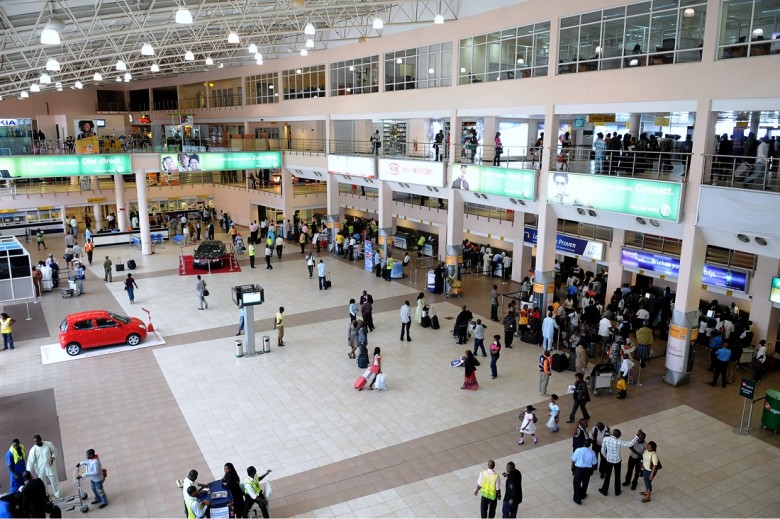 When you live in Lagos, you are connected to the world, there is an international airport and you can book flights to any city in the world and jet out to your destination within the shortest possible time. Also with presence of two sea ports, you could order for goods from any part of the world and it will arrive at your do step without delay.
17. Entertainment capital of Africa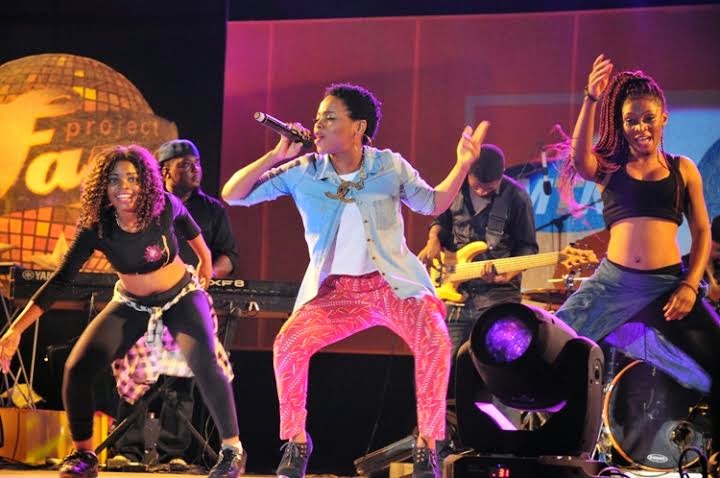 Lagos is the headquarters of entertainment in Africa. Most the famous musicians in Nigeria are based in Lagos. The same is true for the stand-up comedians. Most of the record labels that produce and manage international stars are also located in Lagos. If you have got talent and you want to become a star, Lagos is the best city for you to live in.
18. Delicious streets foods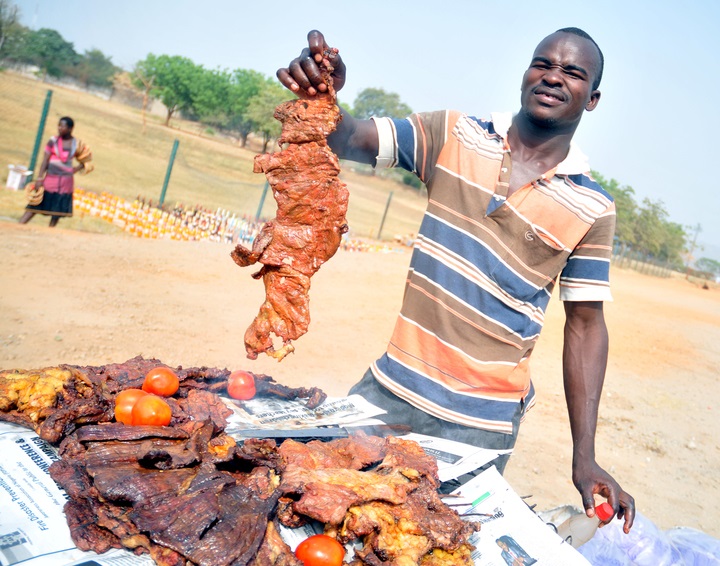 Lagos street foods have a distinctive flavour that will be difficult to get anywhere. The most popular and delicious barbecue meat, known as Suya can be found at almost every corner of the city. Similarly, the famous 'Agege' Bread can be also be found on the streets of Lagos. Lagosians believe that Ewa Aganyin and Agege bread for breakfast taste better than burger. There other street foods like Akara, Boli, Puff Puff, Abacha, Agbo jedi and many more.
19. Speaking daily vernacular – Pidgin English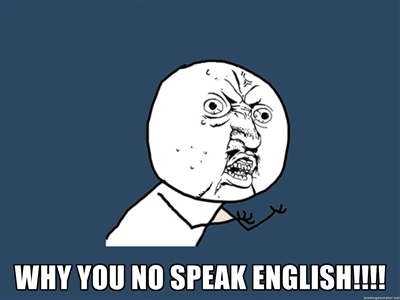 Pidgin English is the Nigerian common language of expression, which everyone can speak and understand. Beside Warri and Port Harcourt, Lagos is the place where Pidgin English is the number one language of communication. The language breaks ethnic barriers and is interesting to converse in.
20. Daily Lagos scenes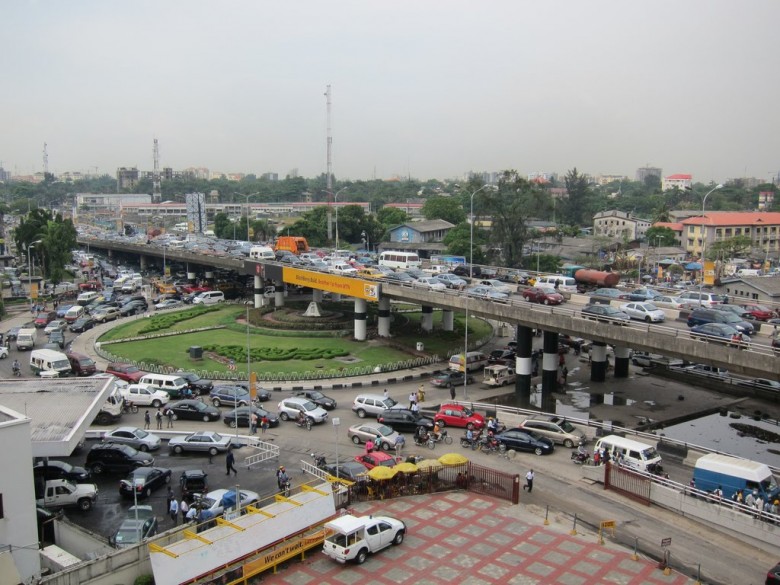 Lagos is a city full of comedy that you can never experience in any other city. The comedy is woven into everyday life and city's daily scenes. The transport hustles, the street vendors, Agbero and bus conductors shouting destination names –"Oshodi Oshodi" each with his own distinctive funny tune, spectacular street dance performances and much more. The Lagos daily scenes is one of the reasons Lagosians are happy people.
What do you think? Tell us why you think Lagos is an amazing place to live:
Related articles across the web
Posts by the Travelstart Blogmaster come from a variety of contributors to this blog. Find Travelstart on G+