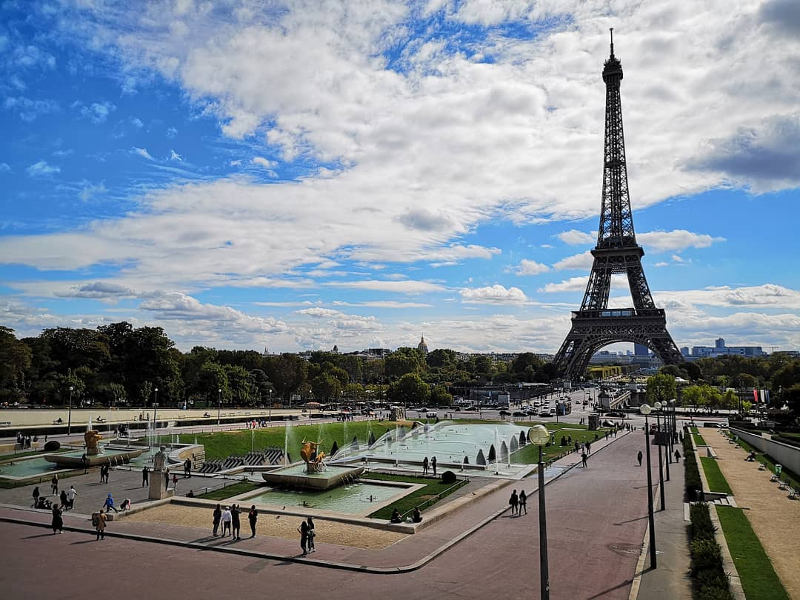 Imagine spending your vacation days taking train rides to get from one part of Europe to another, hassle-free? That means tasting artisan chocolates in Switzerland on Monday morning after breakfast, and by Tuesday evening you could be enjoying locally-made craft beer in a pub in Germany! To do this, all you would need is one visa to get from one country to the next. Travelstart has simplified the process of applying for your Schengen visa so that your Euro dream can easily become a reality!
Please note that this process is applicable to Nigerian passport holders.
What is a Schengen visa?
A Schengen visa allows free travel within selected countries of Europe. You will not need to apply to numerous embassies when travelling within these countries and you can easily take a short flight or train ride to move between them. There are different types of Schengen visas and most travellers will apply for a short stay visit, which is valid for 90 days.
Do Nigerians need to apply?
Yes, citizens from Nigeria, all of Africa and many other countries would need to apply for the Schengen visa to visit Europe.
If you are travelling through one of the countries in the Schengen area, you will need an airport transit visa.
There are 26 countries in total that the visa covers. While 22 of them are part of the European Union, Iceland, Norway, Switzerland, and Liechtenstein are not.
How long is a Schengen visa valid for?
Your Schengen visa will be valid for 90 days of travel in the Schengen area, over a period of 180 days (six months) from the day that it is issued.
Which countries do you require a Schengen visa for?
Austria
Belgium
Bulgaria
Switzerland
Cyprus
Czech Republic
Denmark
Estonia
Finland
France
Germany
Greece
Hungary
Italy
Iceland
Latvia
Lithuania
Luxembourg
Malta
Netherlands
Poland
Portugal
Slovenia
Spain
Slovakia
Sweden
Types of Schengen Visas
Category A: Airport Transit Visa – needed when travelling through an airport situated within the Schengen area.
Category C: Short-term Visa – this is your standard tourist visa which is valid for up to 90 days. Your short-term visa will also include how many times you will be allowed to re-enter countries within the Schengen area. This includes: single entry, double and multiple entry.
Other than a tourist visa, there are many other types of short-term visas. These include: business, medical treatment, religious purposes, sport competition, conference, government delegation, study and invitation visas.
This Schengen visa allows the holder to only travel within the country/countries that the visa has been issued to. You will not be allowed entry into any other countries in the Schengen area. This type of visa is usually only issued in some type of emergency, limiting the user to a specific country or area.
You may also apply for a long-term visa if you are going to be reunited with family living in one of the Schengen countries, have a family member that is an EU citizen and plan to visit for an extended period of time, as well as if you have been granted a job in the Schengen area.
What do you need to apply?
You will need to obtain all of your required documents to start the process of applying for your Schengen visa. Without all of the relevant documents, the process will be delayed so it is best to get everything together at once. You will need:
A completed Schengen application form
Valid passport (with 2 consecutive clean pages) and a full-colour copy of data page
Two passport photos
Bank statements of the last three months
Bank details
Hotel reservations in your choice of country
Medical insurance
Round trip flight reservation
Evidence of a need to return back to Nigeria (letter from employer, etc)
Colour copies of all previous Schengen visas (if applicable)
Employment details of the last three months
How much will it cost?
At present, the price of a Schengen visa is 60 EUR (about 24,820 NGN ) for a short stay of less than 90 days. You will need to pay upfront, and unfortunately, there is no refund if your application is rejected.
Where to apply?
Firstly, download your Schengen visa application form, print it out and complete it. Once completed, make sure to have all of your other needed documents before submitting it to the country that you will apply to.
If you're planning on visiting more than one country, apply at the country's consulate/embassy that you'll be spending the majority of your time in.
Alternatively, if you're planning on spending an equal amount of time in each of these countries, then you must apply for your Schengen visa with the country that you'll visit first.
VFS Global has been appointed by the Schengen embassies to handle and oversee all Schengen visa applications from Nigeria.
Please note that you will still need to appear in person at the embassy of your chosen country to visit. You will have your in-person interview and biometric fingerprints taken at the embassy.
Will you need to make an appointment?
If all goes well with your application up until this point, you will then be called in to do your face-to-face interview at the Schengen country's embassy or consulate. During your interview, you will also have your biometric fingerprints taken.
When should you apply?
A Schengen visa can take up to three months to process, so it is best to apply as soon as your travel dates are confirmed.
Collection of your Schengen visa
When your visa is approved and ready, you'll be notified via SMS or email and you can either pick it up, have it couriered to your home/office, or have it picked up at the embassy by your appointed representative.
To collect your visa, please make sure to bring along:
Your original receipt of payment
Proof of identity
If your visa is being couriered to your door, make sure to have the same documents at hand.
If your appointed representative is picking your visa up, please make sure that they have:
The original receipt of payment
Your original proof of identity
A signed letter stating that this person is your representative
What if your visa gets denied?
Your Schengen visa may be denied for a number of reasons. The most common reason for a denied visa is submitting incorrect information or not having all of the documentation at hand. To avoid this, make sure to submit everything that is asked for.
To save yourself the heartache of wasted money, it would be a good idea to get insured against this unforeseen circumstance and purchase the Travelstart Visa Denied insurance for peace of mind.
All you have to do now is make sure to pack your camera in, sunscreen (or ice boots!) and get ready for a Euro-trip of a lifetime. Make sure to tag us in your pictures of the Colosseum in Italy, Seville Cathedral in Spain, Prague Castle in the Czech Republic, and more!
Sign up to our newsletter for fantastic flight deals across Europe and more!
Disclaimer: the information on this page is correct as of the date of publishing. While every effort is made to keep information as fresh as possible, Travelstart takes no responsibility for any of the information being out of date or incorrectly noted.
Featured image courtesy of @o.latarka via Instagram.