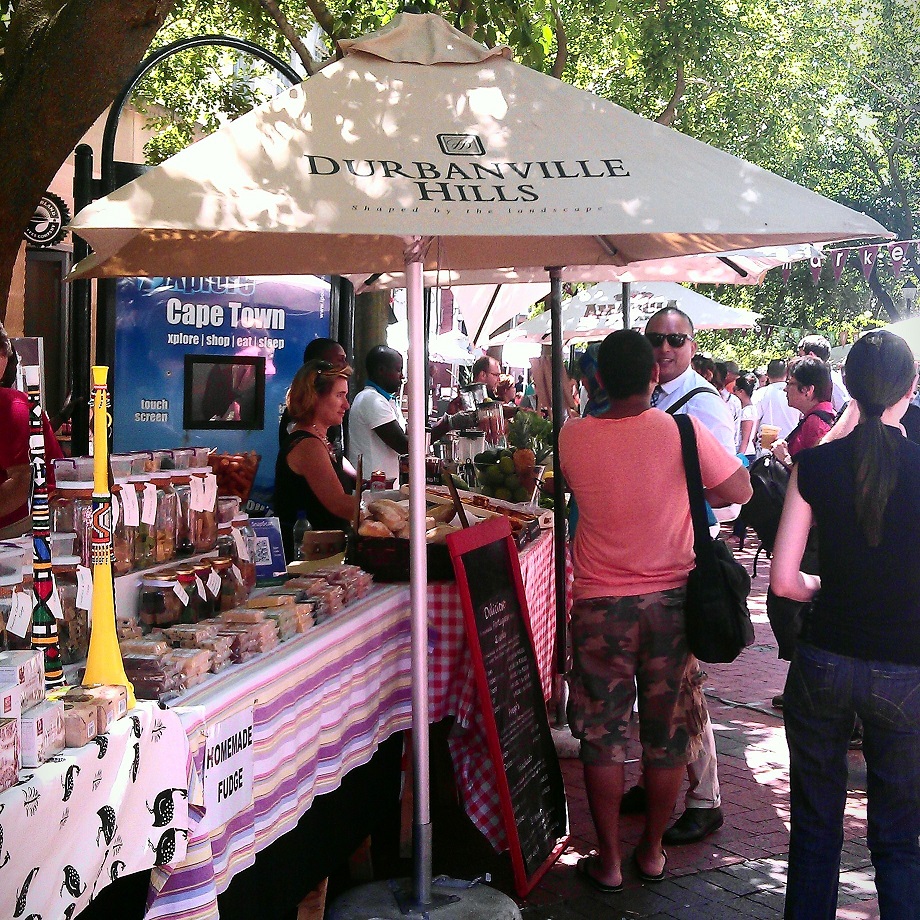 One of the best things about visiting Cape Town is the opportunity to sample a variety of dishes. Living in Cape Town was a smorgasbord of food traditions that thrilled my senses every day and it was amazing. The most exciting part of it is the discovery of different types of flavourful foods that are so well-prepared to crystallize my taste bud.
My speciality in Cape Town foods has always been in their Chicken delicacies. I made sure I got a taste of every Chicken dish from all the restaurants I visited. Apart from the Chicken dishes, the beautiful city features a range of cheeses, sushi, meat platters and a wide range of fine foods.
My first food experience took place at the Earth Fair Food Market at St. Georges Mall, an enjoyable way to spend a Thursday afternoon. The Food Market made me fall in love with Cape Town, even more. I walked through the market, browsing through a selection of foods from different parts of the world such as meat, biltong, pâtés, breads, sausages, Chinese and Indian rice, sushi, pastries, steak pie, fresh fruits and vegetables, and many sweet treats.
There is no better place to start your day in Cape Town than Bread, Milk and Honey, a family run café on Spin Street.  My friends and I enjoyed their delicious homemade foods and cappuccino – superb sandwiches, cup cakes and great coffee.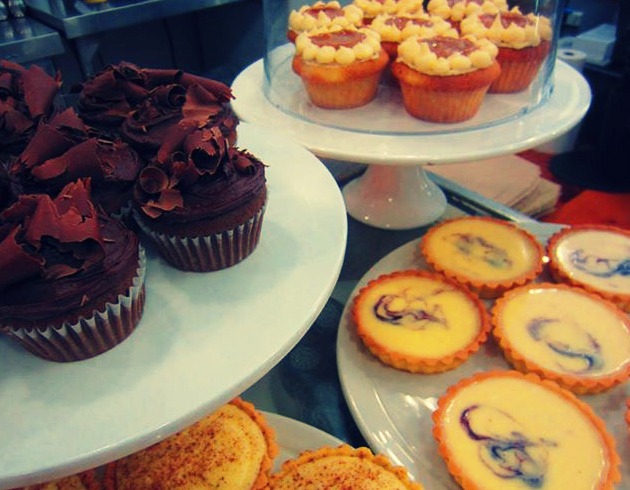 Another favourite food place at St. Georges Mall is Food Lovers Market, I love their croissants and coffee; and I heard that their sushi is good. If you are looking for a place to stock up on food produce, you should visit here. You will find a selection of foods, from biltong to fresh fruits, salads to vegetables, cheese to pastries. Everything you need can be found here.

      Photo Source: Luis on Flickr
When it comes to food, you will find anything from Chinese to Indian, Italian to Mexican cuisine and fine dining restaurants around the city. Capetonians love steaks, my favourite steakhouse is Belthazar and it is located in V&A Waterfront. Belthazar's rib-eye steak is their signature and its one of the best steak I've ever had.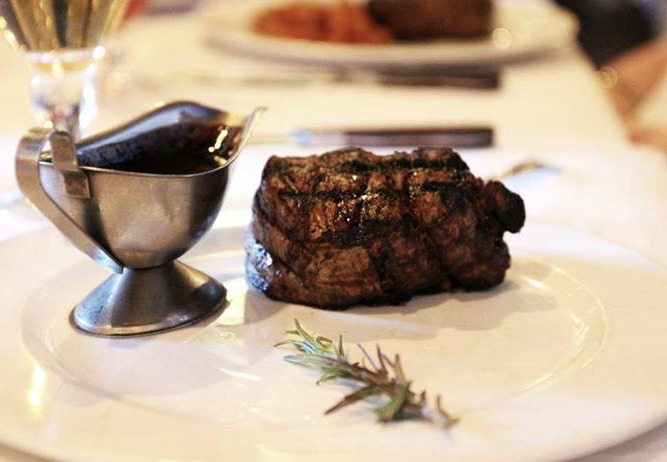 Even though, I'm not a fan of Sushi, Beluga restaurant feeds people with tasty sushi. I visited with some friends but I had the best beef fillet – pepper crusted of course, it was extremely delicious.
I visited a food lair called Eastern Food Bazaar, filled with desirable aromas and spices; it was an exciting experience for me, seeing different kinds of foods, prepared freshly by upright chefs. I have always seen Indian foods in the movies but I had the opportunity try some Bombay dishes, Indian curries and of course I found Turkish Kebabs here. If you ever visited the Food Bazaar, don't leave without licking their ice cream – different flavours and colours, so delicious!
Now the highlight – TheBackyard Grill and Lounge, the best braai joint I've ever been, sweet memories, nice place to chill out with friends, great meat menu, a spacious outdoor grill area, cool music, beautiful interior and a friendly dog. When you enter their lounge, you feel like you are home. My friends and I ordered for their mixed braai platter with a variety of sides – salad, corn on the cob and potatoes, which was complimented by some drinks – beer, wine and soft drinks. The tastefulness of the foods was in total harmony with the ambiance and we were smiling with gladness and appreciation.
My friends and I decided to visit Simon Town on a beautiful Saturday. After playing with the penguins at the beach, we headed to back to Kalk Bay and went straight to Brass Bell Restaurant for lunch, where we had a fantastic food experience. Good food, great service, elegant breezy atmosphere, everything cooked simply but perfectly. I ate Roasted Baby Chicken with chips while my friends had Bells Burgers, Seafood, Kalk Bay platter – grilled fish, and Cajun Calamari and west coast black mussels accompanied with grilled tiger prawns. Cocktail drinks are nice but have funny names – Sweet sex on the beach, French kiss, Mosquito. Hehe! The restaurant setting is sexy with a spectacular view of Kalk Bay and its tidal pools.
Even though I love Cake, I had already decided to stop eating it so that I can live long, but when I visited Charly's Bakery, I forgot about living long. Gosh! The cakes were delicious and colourful. I was unable to resist them.
The best Yoghurt place is WakaBerry, I really enjoyed their frozen yoghurt, especially the vanilla and strawberry flavour. WakaBerry features different flavours of frozen yoghurt, they are smooth, creamy and genuinely refreshing.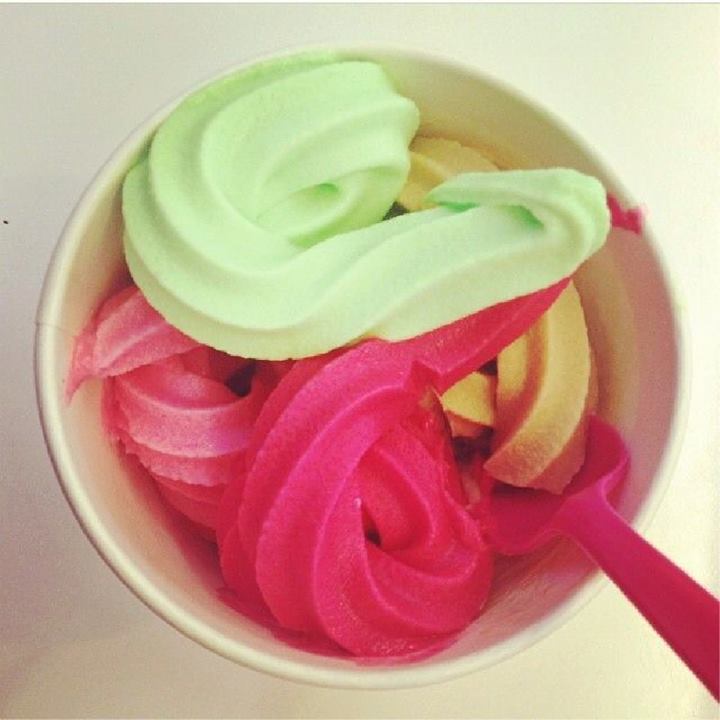 Out of all the delicious foods I ate in Cape Town, nothing will ever linger more in my memory as KFC Zinger Chicken Wings and Two Streetwise. Crazy, right? I know. Even though we have KFC Zinger Wings in Nigeria, Chicken served in KFC Cape Town was far different. Nando's Spicy Rice with Chicken Strips accompanied by Lemon spice and  PERi-PERi flame-grilled Chicken were my favourites.
Lastly, don't forget to have a taste of spicy biltong before leaving Cape Town. I would have loved to tell you how it is made, but I had finished a whole pack before I was told. Biltong – morsels of paradise, it tastes heavenly.  If possible, try to get some for your family at home, they will love it.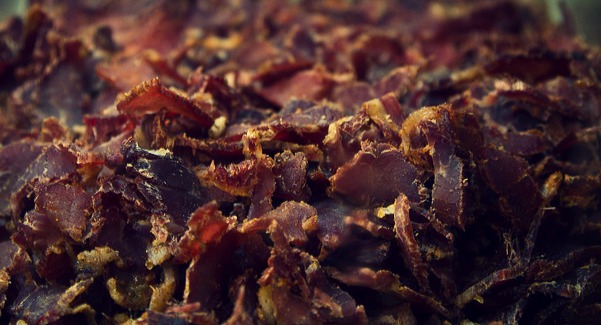 Dining in Cape Town is a memorable experience for me. I have never been a foodie but I became crazy about food especially Chicken dishes in this magical city.  I satisfied my taste buds with numerous visits to restaurants that serve Chicken foods.
If you are travelling to Cape Town anytime soon, indulge your taste buds with delicious foods in the city. For Nigerians who are interested in visiting Cape Town, check out detailed information on how to apply for a South African Visa.
What's next?
Next week, I will be writing on my  travel adventures in Simon Town and Kalk Bay. I'll share more details on where to enjoy coastal lifestyle in Cape Town suburbs.
"A Nigerian's Memoirs: Life in Cape Town, South Africa" is a weekly series that features my travel experiences in Cape Town; from shopping to sightseeing. If Cape Town can change me, it can change you! If you haven't visiting this page for the first time, kindly take your time to read "A Nigerian's Memoir: Life in Cape Town #1" for your next vacation ideas.