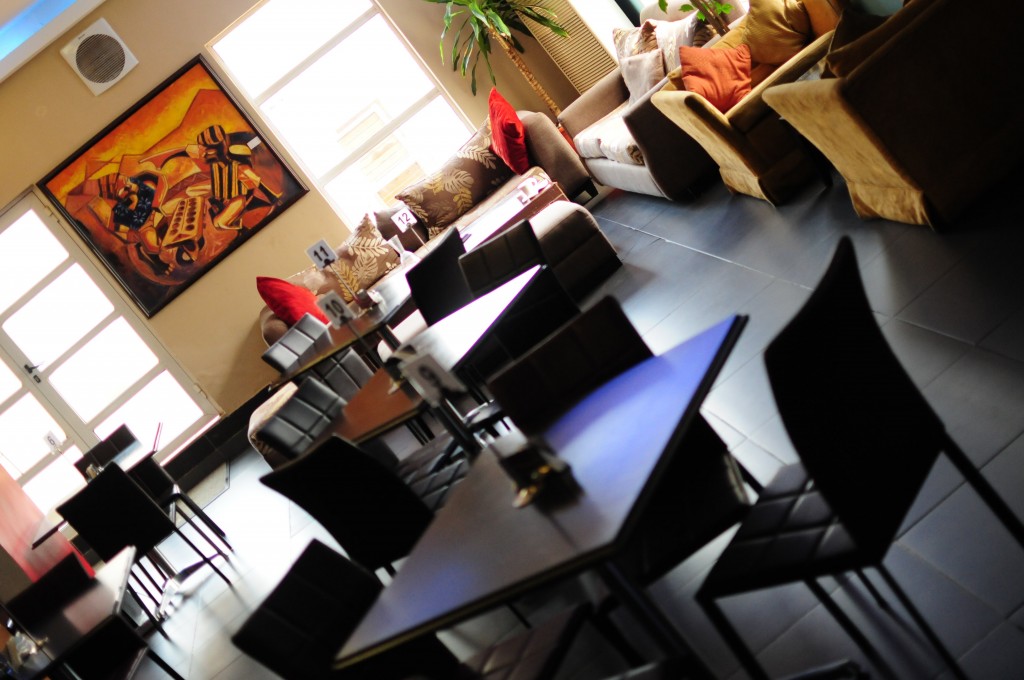 Do you love delicious foods? We do too. With the growing number of restaurants appearing in Nigeria, the country now boasts some of the most amazing restaurants in Africa. Restaurants in Nigeria have fine dining options for all tastes and budgets. Even though Nigerian women are capable of preparing delicacies that will have you licking your fingers, it is not every time that we have the opportunity to relax at home and relish these home-made meals.
That brings the challenge of where one can get tasty meals away from home in a neat serene atmosphere. However, you don't need sweat, we present to you 25 most amazing restaurants in all of Nigeria serving unique and delicious cuisine – local and intercontinental dishes.
1. Browns Café & Restaurant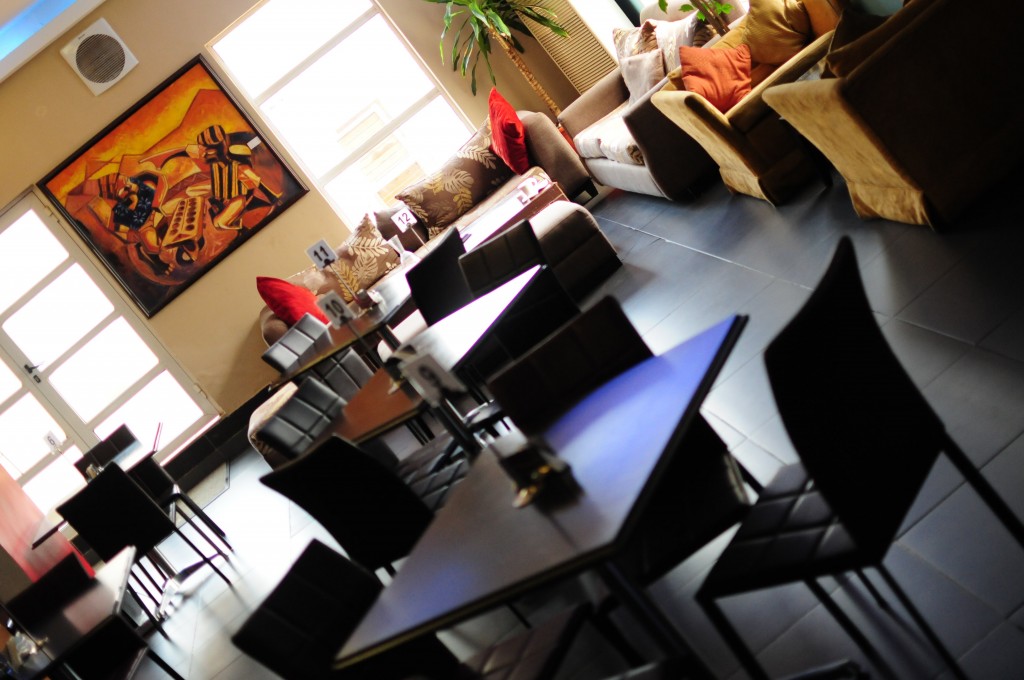 With its modern stylish interior and serene environment rendering services like power lunches, breakfast meetings and drinks lounge; Browns café & restaurants is the meeting point of the powerful in Lagos. Located in Ikeja and Victoria Island neighbourhood of Lagos, it has an all-embracing menu which includes sandwiches, ice cream, Singapore noodles and special American burger. Visit: Browns Cafe and Restaurant
2. Ocean Basket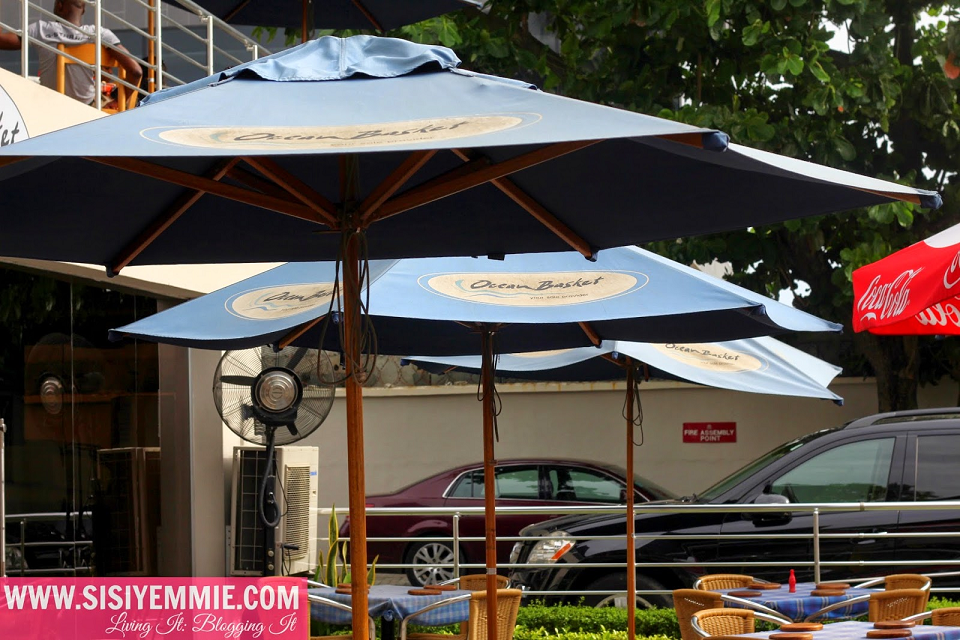 Ocean basket seafood restaurant Victoria Island offers mouth-watering, first class and exotic seafood at affordable prices with fantastic service. 250 people can dine at the same time with the inside and outside terrace and garden seating. Take away and delivery service is also available for customers' convenience. Ocean Basket has over 190 restaurants spread across Nigeria, South Africa, Dubai, Mauritius, Namibia and Cyprus.
3. The Bungalow Restaurant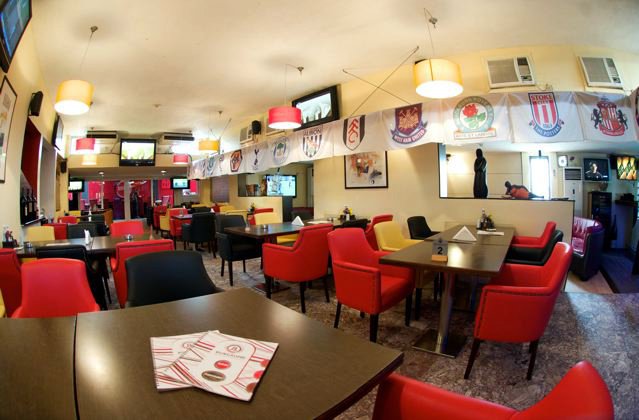 For superb delicious foods such as Lobster, black tiger prawns, salmon, tuna, chicken, calamari and more tasty delicacies, visit Bungalow restaurant in Victoria Island Lagos. The menu is extensive, offering delicious dishes especially seafood and sushi specialities. The restaurant is opened from 7pm to 11pm and there is an amazing live jazz band entertainment for guests every Thursday evening. Visit: The Bungalow Restaurant
4. Terra Kulture Food Lounge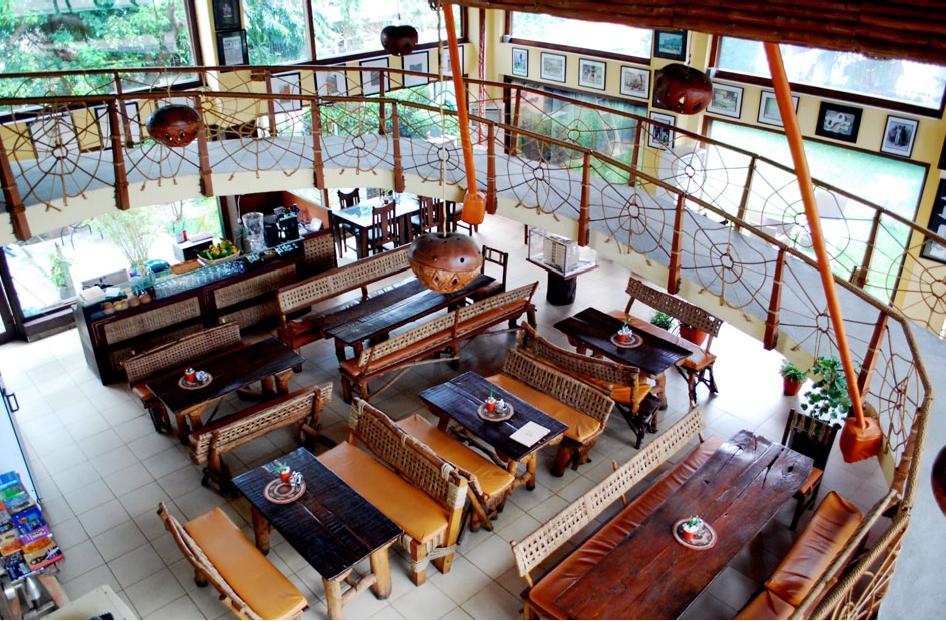 If you love amazing foods and extraordinary arts, visit Terra Kulture Food Lounge. Situated in Plot 1376, Tiamiyu Savage, Off Ahmadu Bello Way, Victoria Island, Lagos; the food lounge offers an extensive menu and wine list. There is this strong sense that Terra Culture is all
about the food, with more of an emphasis on arts and culture. The restaurant offers delicious meals with superb service. Arts delightfully pop up everywhere, even when you look up, you will see beautiful art decor which made the place more attractive and homely. Visit: Terra Culture Food Lounge
5. Metisse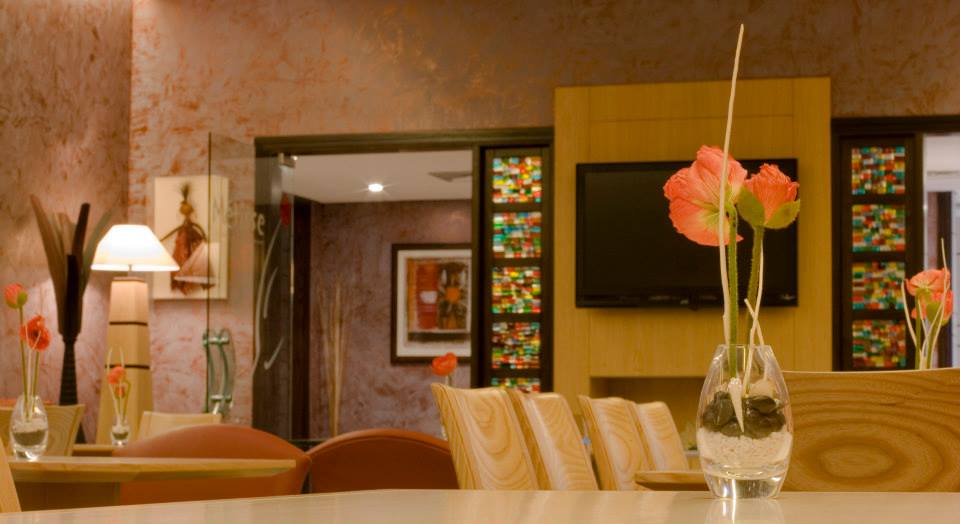 Metisse is inaudibly making its presence known in Lagos by serving delicious meals. The restaurant offers a wide selection of Pan-Asian cuisine. The restaurant is a cheerful place to be, lively atmosphere, warm settings excellent services and friendly staff including the chef. The interior is classic and attractive. It is located in Etim Inyang Crescent, AIM Plaza,Victoria Island, Lagos. The restaurant is always open from Tuesday to Sundays and closed on Mondays. Visit: Metisse
6.  BluCabana Restaurant & Cafe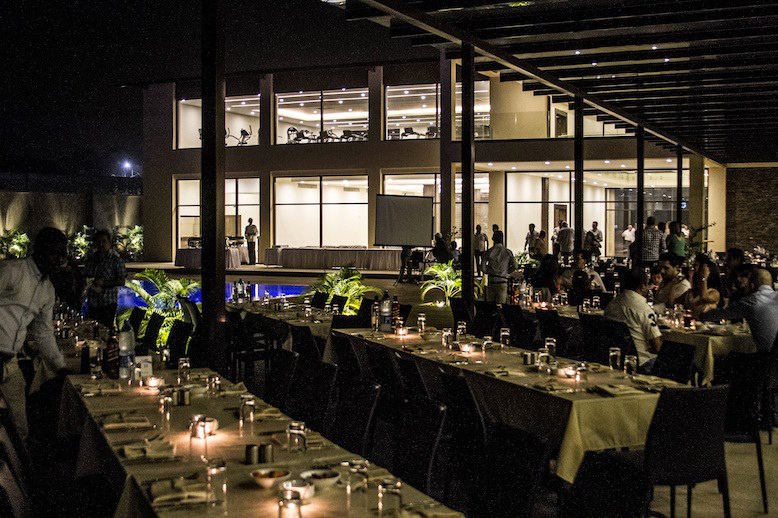 Located at Mabushi, Abuja, BluCabana offers an extensive intercontinental dishes with unique twists. The restaurant uses the juiciest ingredients to prepare their foods, making it more delicious, refined and filling. Great ambience, modern facilities, and delicious meal!  Visit: BluCabana Restaurant & Cafe
7. Nkoyo Restaurant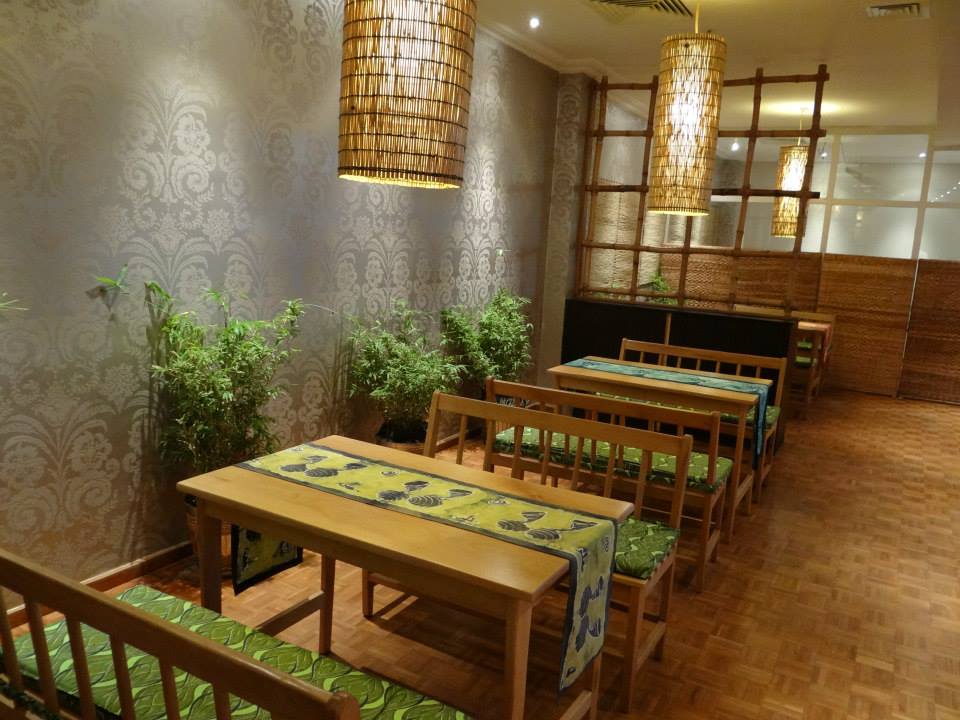 This is an amazing restaurant where you can enjoy the best of Nigerian local cuisine and it is located at Bathurst Street, K-city Plaza, Off Aminu Kano Crescent, Wuse II, Abuja. The restaurant also serves delicious continental dishes blended with a localized service that makes you feel at home. Visit: Nkoyo Restaurant
8. Jevinik Restaurant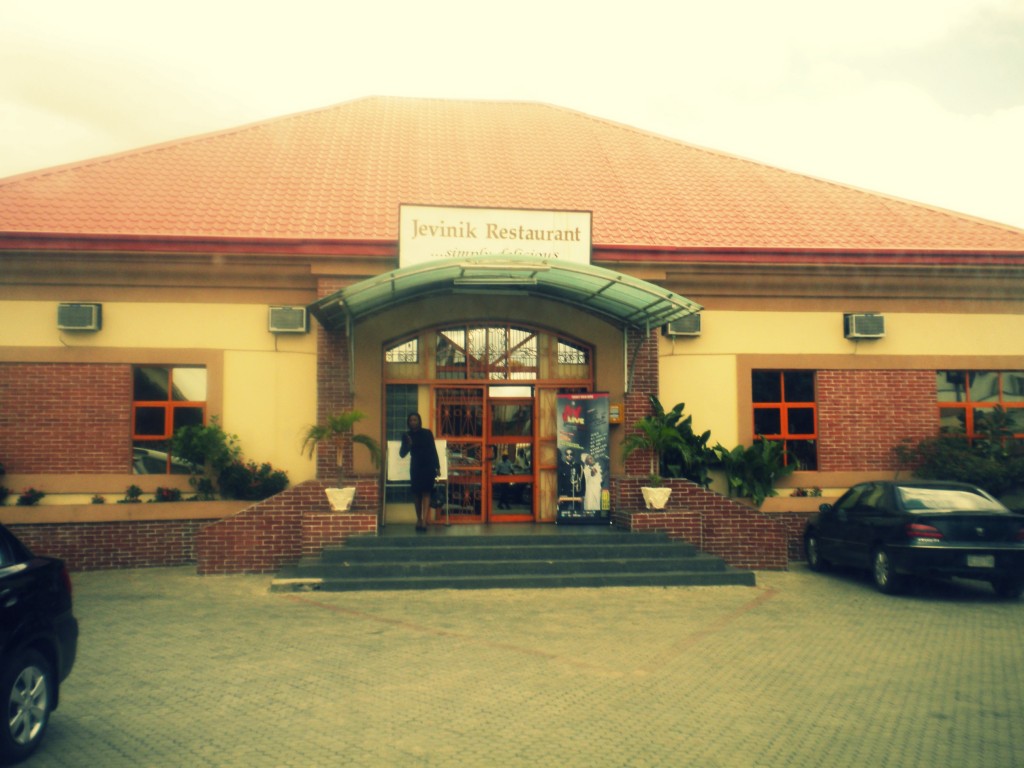 Jevinik Restaurant is a favourite restaurant chain in Nigeria that offers the best of Nigerian delicacies like melon soup, draw soup, cow leg, catfish, pounded yam and many more. Located in Lagos, Abuja, Port Harcourt, Aba and Owerri, Jevinik is the best place for visitors to taste Nigeria cuisines in a truly Nigerian setting. The legendary warm hospitality of Nigerians is exemplified by the superb service that adds to the flavour of the meals. Continental dishes are also on their menu. Visit: Jevinik Restaurant
9. Fulani Pool Bar and Restaurant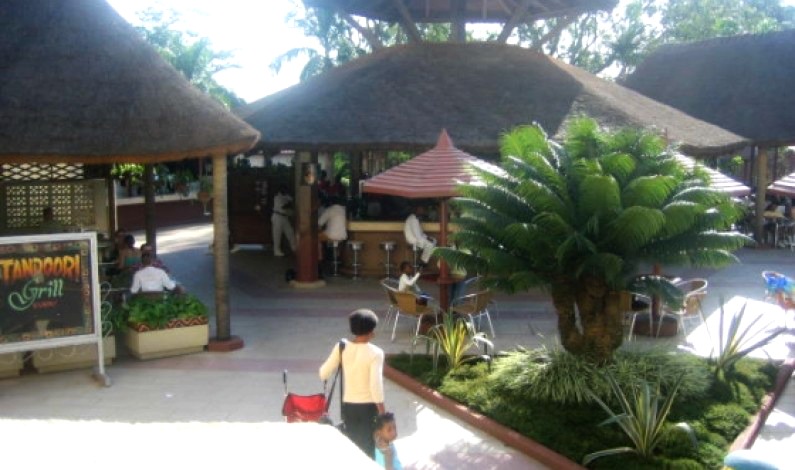 Fulani Pool Bar and Restaurant is located adjacent to the swimming pool at the Transcorp Hilton Hotel, Abuja. It is an open hotel though sheltered from the elements. It is a nice setting to enjoy barbecue a la carte for dinner, tandoori grills,snacks and drinks. Visit: Transcorp Hilton Abuja 
10. Elephant Bar

Elephant bar is one of the favourite restaurants in Abuja. It is located inside Sheraton Hotel, Abuja. It has several delicacies on its menu like grill croaker fish, mixed grill and cocktail. It is a popular restaurant with an extensive menu, from cocktail and mixed grill and grilled croaker fish. The bar also offers assorted drinks with live band to soothe your soul while you savour the taste of their chilled beer. Visit: Elephant Bar at Sheraton Hotel Abuja
11. Kilimanjaro Restaurant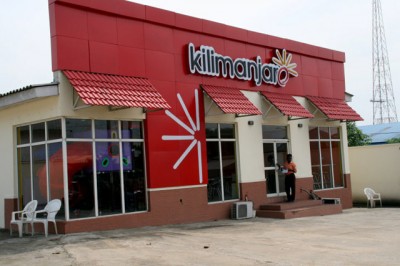 The Kilimanjaro fast food and restaurant located in different neighbourhood of the major cities in Nigeria such as Lagos, Owerri, Enugu, Uyo, Port Harcourt Abuja and others. The restaurants offer a great variety of mouth watering local and intercontinental dishes and snacks. Visit: Kilimanjaro Restaurant
12. Chicken Calypso Fast Food & Restaurant
The restaurant has assorted types of chicken on their menu which includes chili chicken, fried chicken, grilled chicken etc. Desserts and refreshment are plentiful and the setting is just ideal for a quiet dinner.
13. Mr Biggs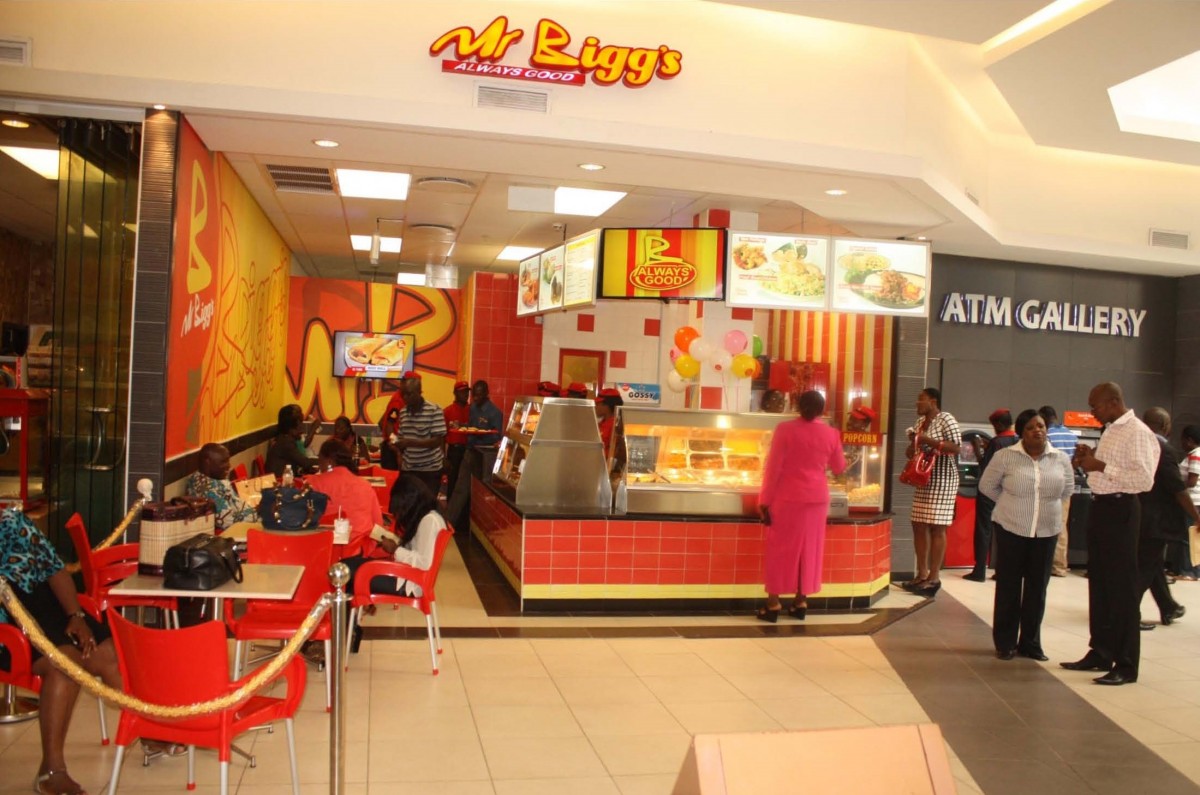 Photo Source:
UACRestaurants
This eatery runs a franchise and is located in every city in Nigeria. In Port Harcourt Mr Biggs can be found in Aba road near Shell residential complex and have continental and local dishes on their menu. Take away service is also available.
14. Eastern Garden Chinese Restaurant
Various delicious Chinese cuisines like chow mein, tofu chicken and pork and much more is on the menu of Easter Gardens Restaurant located at 1, Ogbunabali West Layout, Aba road, Port Harcourt. It has Chinese setting and guest use the traditional Chinese chopsticks to eat their meal.
15. Freddy's Restaurant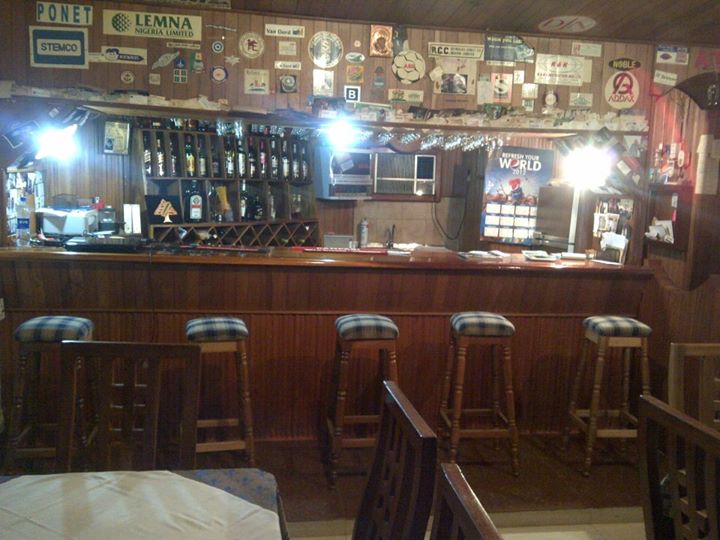 This restaurant serves the most delicious continental, Lebanese and Oriental cuisines in Calabar. The restaurant offers intercontinental dishes with local flair. The meals are prepared with fresh quality ingredients to create original Lebanese cuisine.They also render catering services, home management, housekeeping and supply of food to offshore companies. Visit: Freddy's Restaurant
17. Genesis Restaurant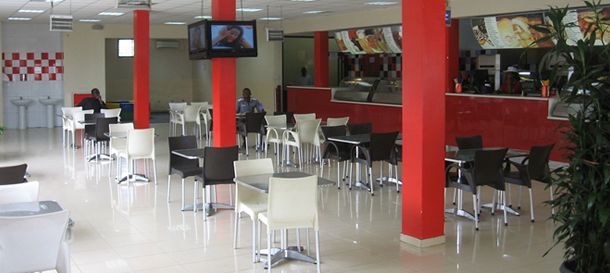 This amazing restaurant is located in Port Harcourt and Enugu. They serves both continental and local dishes at a pocket friendly price. Their service is superb and the meals are very delicious.Genesis restaurants offer foods from all corners of the continent – Indian, Chinese, Lebanese cuisine etc. The restaurant ensures the best quality and also a unique cuisine.
18. Bubbles Plaza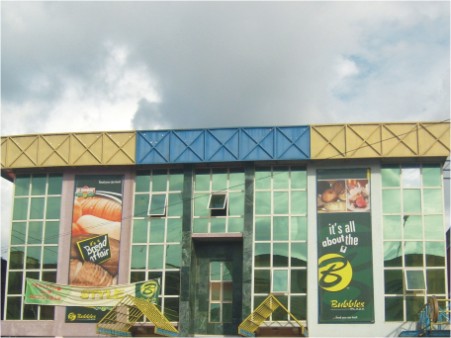 Located at Bubble Plaza, 110 Ogui road, Enugu, the restaurant has modern dining utensils. The service excellent and it is sited in serene environment. When you are in Enugu, plane to dine at Bubble Plaza.
19. Kokodome Restaurant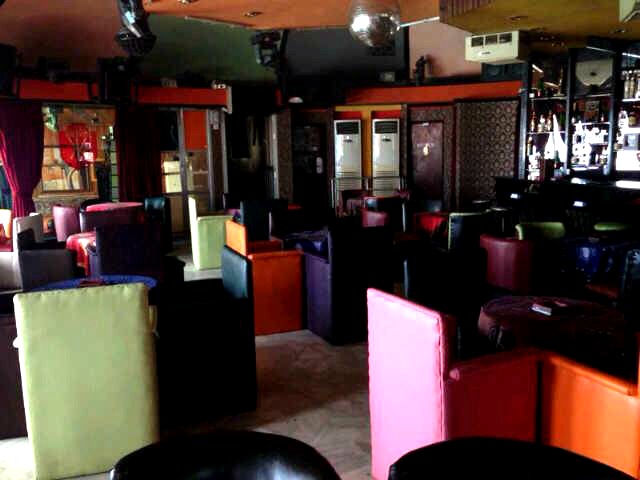 Do not miss eating at Kokodome when you are in Ibadan, located at the Cocoa House, Dugbe Area, Ibadan, the bar and restaurants surrounds swimming pools. The menu includes special Nigerian dishes and also continental dishes. Fresh palm, isi-ewu and peppersoup are other recipes that have made the restaurant to always be the toast of the residents and visitors alike. Visit: Kokodome Restaurant
20. Cilantro Restaurant and Lounge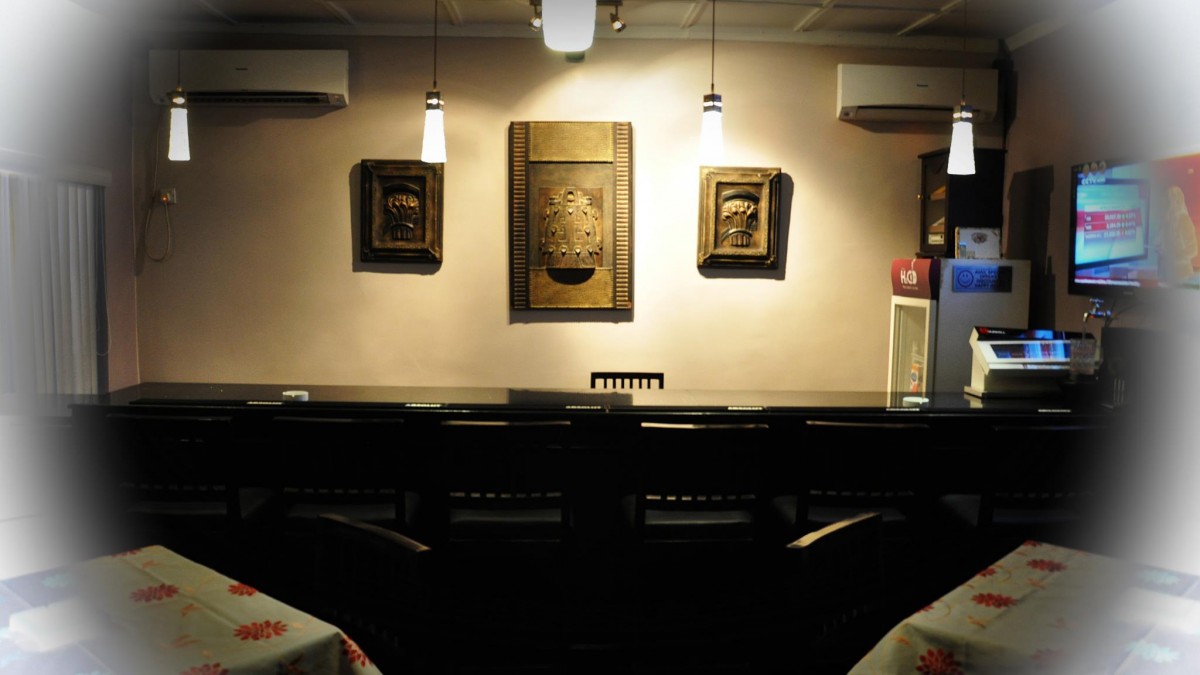 If you are in Kano and you are looking for an Indian fine dinning restaurant, you should visit Cilantro Restaurant. The restaurant serves the best Indian and Pakistani foods in the city of Kano. Samosas, Shrimps and vegetable salat, tandoori chicken and much more are some of the delicious meals served. Located in 67, Sultan Road, Kano, the restaurant offers a wide range of  freshly prepared traditional Indian dishes and features an extensive range of curry and spicy meals. Visit: Cilantro Restaurant and Lounge
21. Vista Restaurant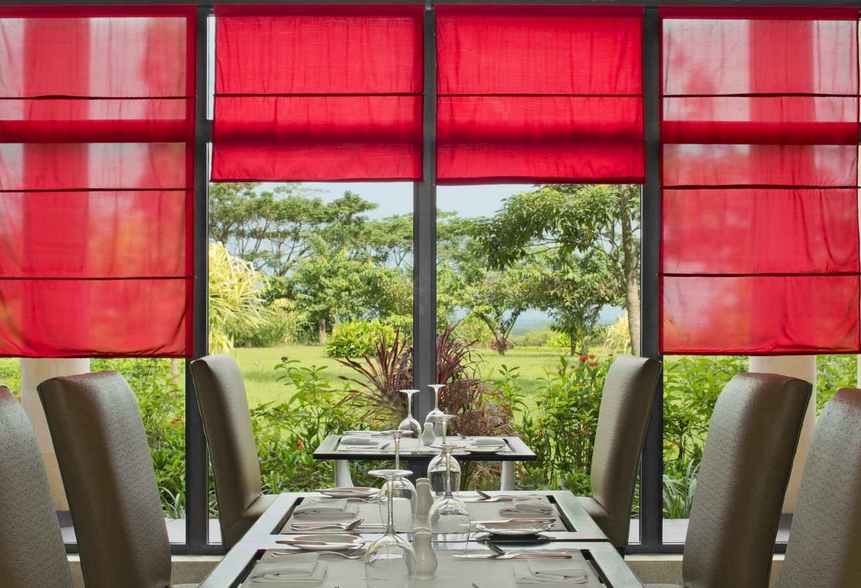 It's been said that Vista restaurant is one of the best places to eat delicious dishes in Uyo. Located inside Le Meridien Ibom Hotel and Golf Course, Vista restaurant is the main restaurant of the hotel and delicious Nigerian dishes are served here. If you are craving for the local Akwa Ibom dishes, head out to this restaurant and enjoy the delicious local delicacies. The menu is very extensive, ranging from different local soups to buffet and A la carte dishes.Visit: Vista Restaurant 
22. The LasPalmas Restaurant
Located inside All Season Hotels, Owerri, it has delicious African dishes and mouth watering Chinese and continental cuisines. The aesthetic decoration and the ambience make for a perfect romantic evening dinner.
23. Royal Express Café & Restaurant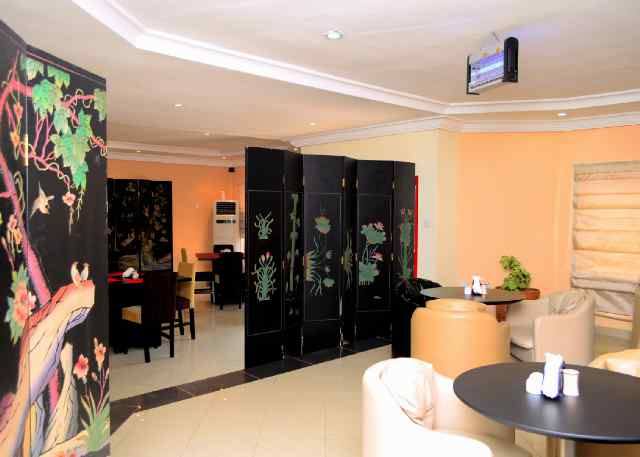 Located in Maitama Amusement Park, Maitama, Abuja, Royale Express Cafe & Restaurant has an extensive menu which includes Nigerian dishes, Lebanese native food, pasta, salads, seafood, shawarma, sandwiches and many more. The restaurant features a wide range of delicious meals in its buffet offerings, making it suitable for family or group gatherings. Visit: Royale Express Cafe & Restaurant
24. Marcopolo Oriental Cuisine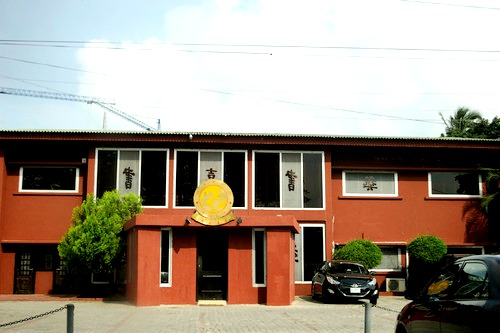 This amazing restaurant offers the best of Asian and Chinese dishes including seafood and noodles. Marcopolo is the one of the most favourite Chinese restaurants in Nigeria. It is located in 9A karimu Kotun Street, Victoria Island,Lagos. The restaurants are stylishly designed and they are suitable for family gatherings. The menu combines a variety of Asia cuisine and the restaurants also boast an exceptional dining experience.
25. Natives Restaurant and Lounge

If you are a lovers of African dishes and delicacies do not miss dinning at Natives Restaurant and Lounge when you are in Lagos. It is such a delicious experience at 5b ojo Olobun Close, off Idejo Street, Victoria Island Lagos. The menu is quite extensive.  A few of the delicacy/ripe plantain or yam porridge with vegetables, roasted yam plantain in Ugba sauce or boiled yam with garden egg sauce, executive coconut beef rice with jumbo prawns, shrimps and shredded chicken, oh mama luxury beef & snail porridge.Visit: Natives Restaurant and Lounge
What's your most favourite restaurant in Nigeria? Have you visited any of these restaurants to savour the best cuisine? Share your experience with us in the comment below:
Related articles across the web