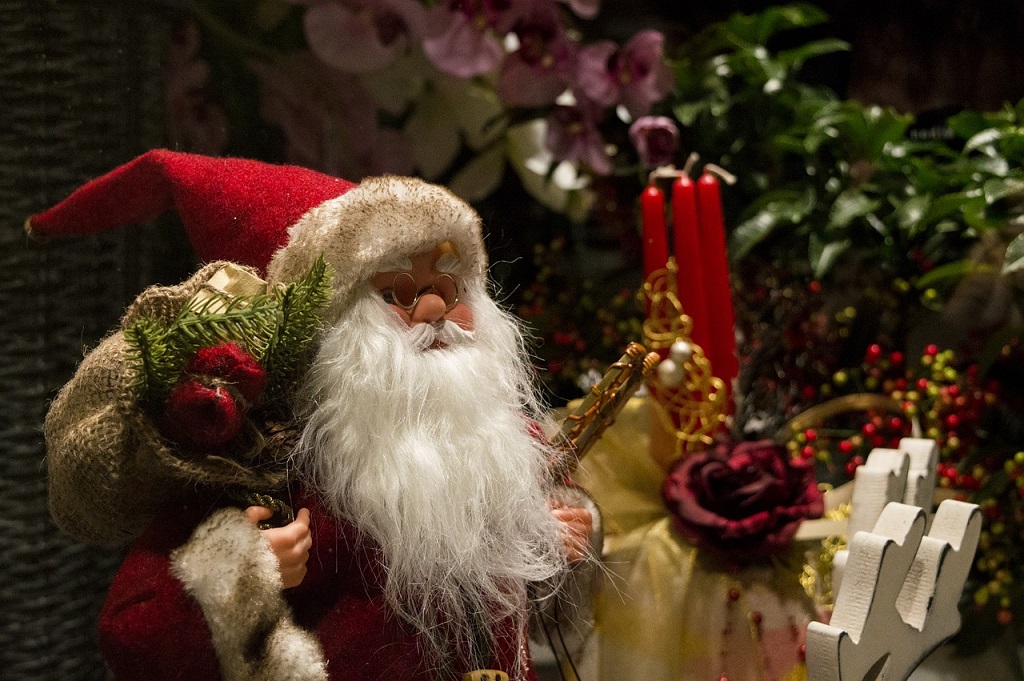 Christmas, a really wonderful time of the year is celebrated in many ways all over the world. The celebration is mostly about exchanging gifts and organizing special meals and many festive foods for friends and families. In Nigeria, a lot of exciting things happen during the Christmas period, from one month Calabar Carnival, where exotic culture, wealth and beauty are displayed to a variety of celebrations that occur in the villages when people travel home.
However, in United States, the people have many different ways of celebrating Christmas. They always make Christmas look like it was created in America, from their traditional turkey meal to Christmas tree decoration.
Here are 10 exciting ways Americans do Christmas better than Nigerians; these will make you feel very Christmassy.
1. Santa Claus – the myth guy Americans love because he is the father of Christmas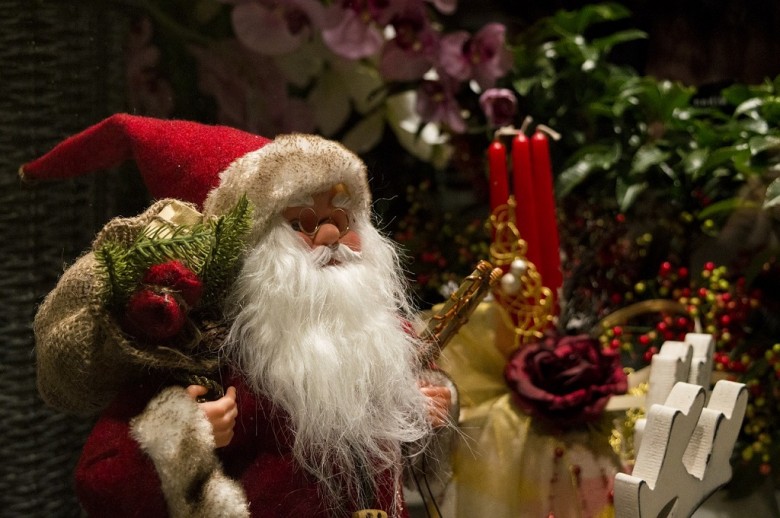 There is no Christmas without Santa Claus in America. Even though, Nigerians are trying to buy into this Christmas culture of pulling up Santa Claus in some children's Christmas parties, it is not as fun and amazing as the way Americans celebrate the festive period with him. The kids love him, and the whole 'Santa Claus is real' debacle keeps their imagination running wild. Little wonder that America has an opulence of Christmas traditions that are both spiritual and fun fulfilling.
2. String up millions of Christmas lights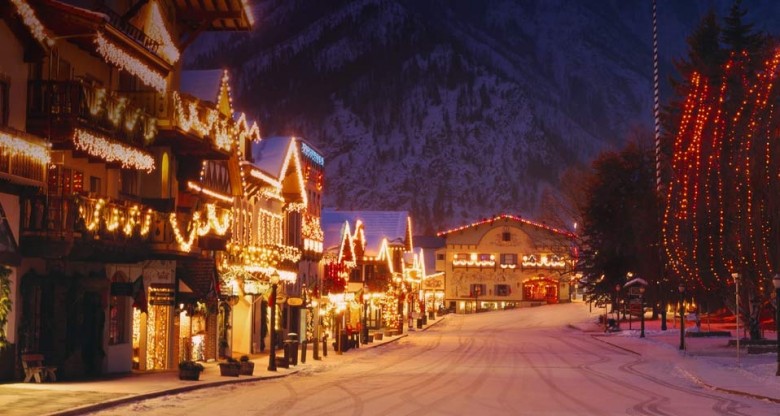 Nigerians do take Christmas lights for granted. It is not that we do not put some little lights around us but in America, the whole city is all lights. America is a country of light during the Christmas period, it's like its their heritage. Even Thomas Edison who invented the light bulb knew that Christmas period should be lightened. The ceremony of lighting begins as the streets and cities attract thousands of people to celebrate in unity and love.
3. Christmas dinner – The one meal that unites families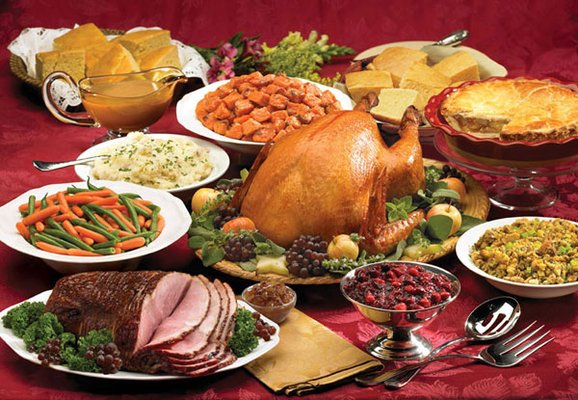 Nigerians can cook special Christmas meals…We are yet to see a country that can beat us in this tradition. We spend days preparing for it and this cooking may take many hours to prepare. Most times, food is ready in the afternoon. Everyone comes around and eat before disappearing to spend time in other people's homes. However, in the United States, the Christmas dinner is one special time of reunion and refreshing that missing out of this meal can be devastating. In Nigeria, the meal is all about fried chicken and rice while it's normally about roasted turkey and vegetables in America.
4. Christmas Tree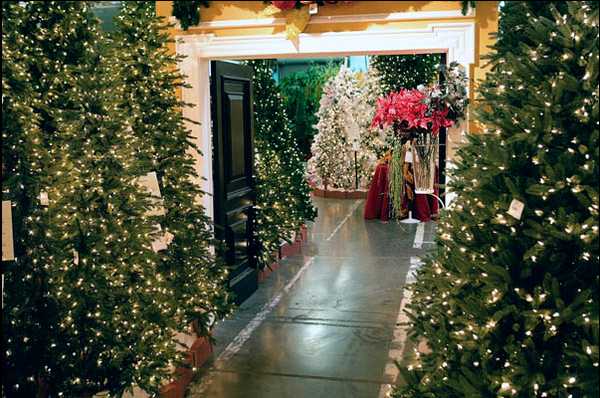 Nigerians can celebrate Christmas without the infamous Christmas tree. It is not that we do not know that we should buy Christmas trees, this tradition is just not as important as the lights to decorate our homes. It does not matter if it is a fake or real tree in America, everyone wants a Christmas tree. Americans understand that without a tree, their homes may look weird during Christmas.
5. Cards and postage – a die-hard tradition that the social media cannot replace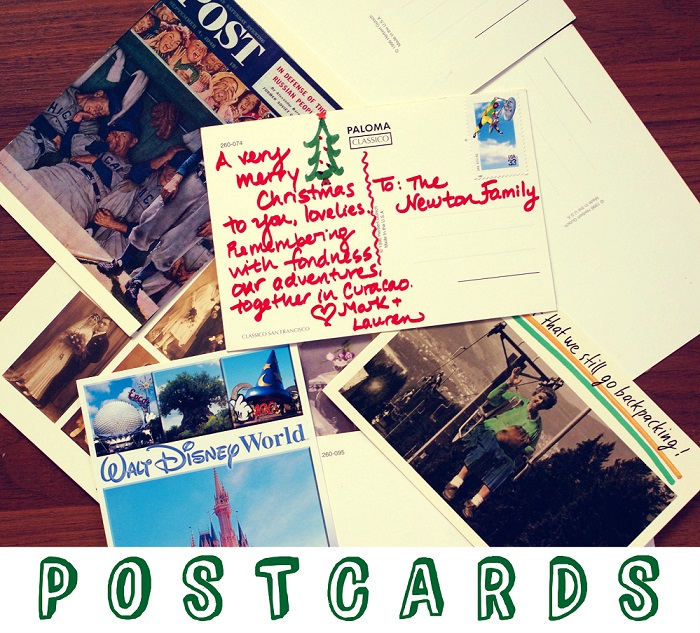 Nigerians are good in sending good wish messages during Christmas with their phones by sending text messages or making long calls. However, we have lost the tradition of sending cards to our loved ones. This is what Americans cannot forget to do. They will still send SMS, emails and calls to their loved ones but check their postal boxes; there are Christmas cards arriving from different homes, cities and countries to wish each other well.
6. Floral arrangements changes the interior design of homes
There is hardly a home that does not tell you that Christmas is in the air with their floral arrangements in America. Their beautiful arrangement of floral is creative and adds colour to the festive period.
7. Soulful carol services and events 

The carol songs never seem to end in America. Even when it looks as if someone is not happy to sing again, the clicking, tickling and mechanical sounds of lights and decorations on the Christmas trees have some songs for you. In Nigeria, the Christmas days of carolling is always enchanting and soulful in our churches and special gatherings but the carol and candlelight events in America are special soulful moment, so magical and religious.
8. Special gifts, beautifully wrapped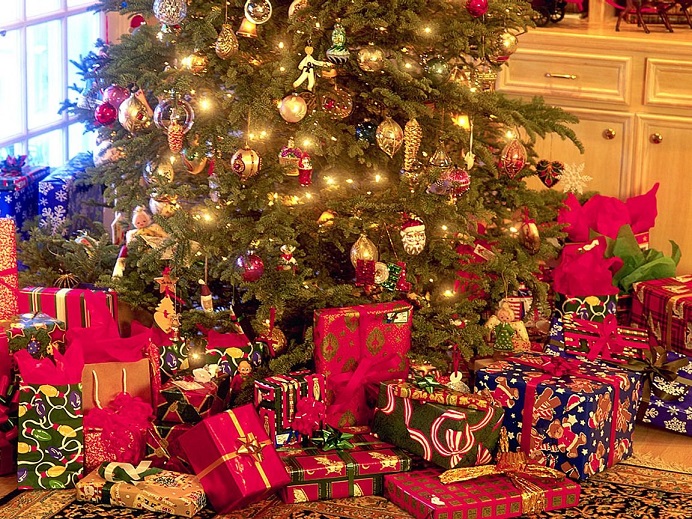 We give kids mostly money as Christmas gifts and the adults are forgotten. In America, serious attention is paid on what every member of the family gets. These presents are perfectly wrapped and hung on the Christmas trees. These gifts are magical for the kids and for the adults. Children believes that the Santa Claus always leave their gifts in stockings and they are hung by the fire or placed under the Christmas trees. Everyone deserves a Christmas present in America.
9. Midnight Mass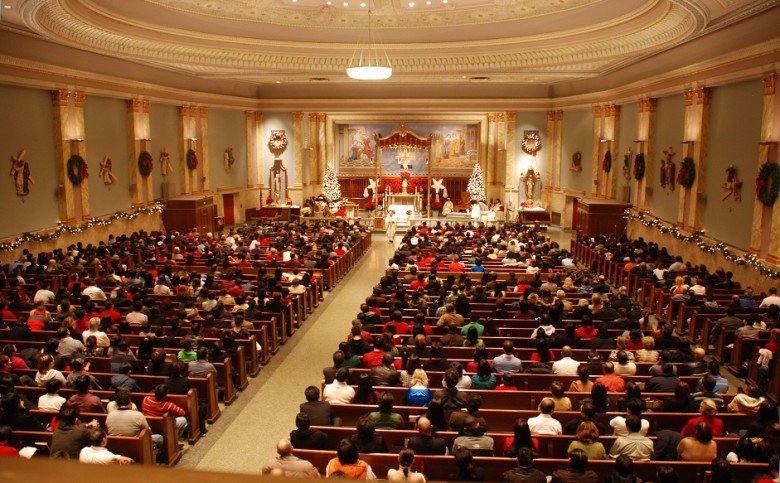 The one night that Nigerians respect during the festive period is the New Year Eve. But in America, celebrating Jesus Christ's birthday is very significant. This is celebrated with a midnight mass around the first second, minute and hour of Christmas Day. It is one midnight, thousands of people visit churches in a year.
10. Children's nativity play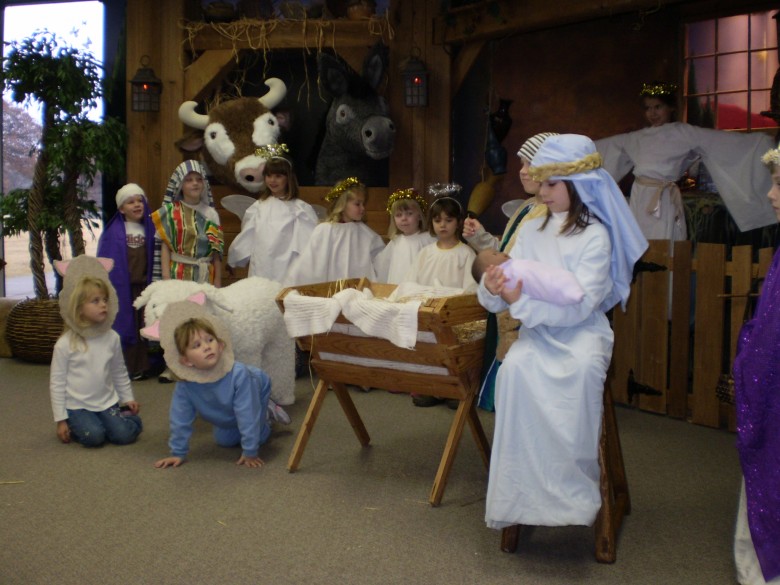 The kids are not left behind during the Christmas activities in America. The nativity plays are always one of the special moments parents abandon everything they are doing to watch their kids play the Biblical story of the birth of Jesus. At the end of the plays, refreshments are served and gifts are passed too.
Get the best of Christmas by visiting the America for some electrifying experience that will make your vacation more memorable. Have you visited any city in United States during the Christmas period? Share your experience with us.
[polldaddy poll=8494041]