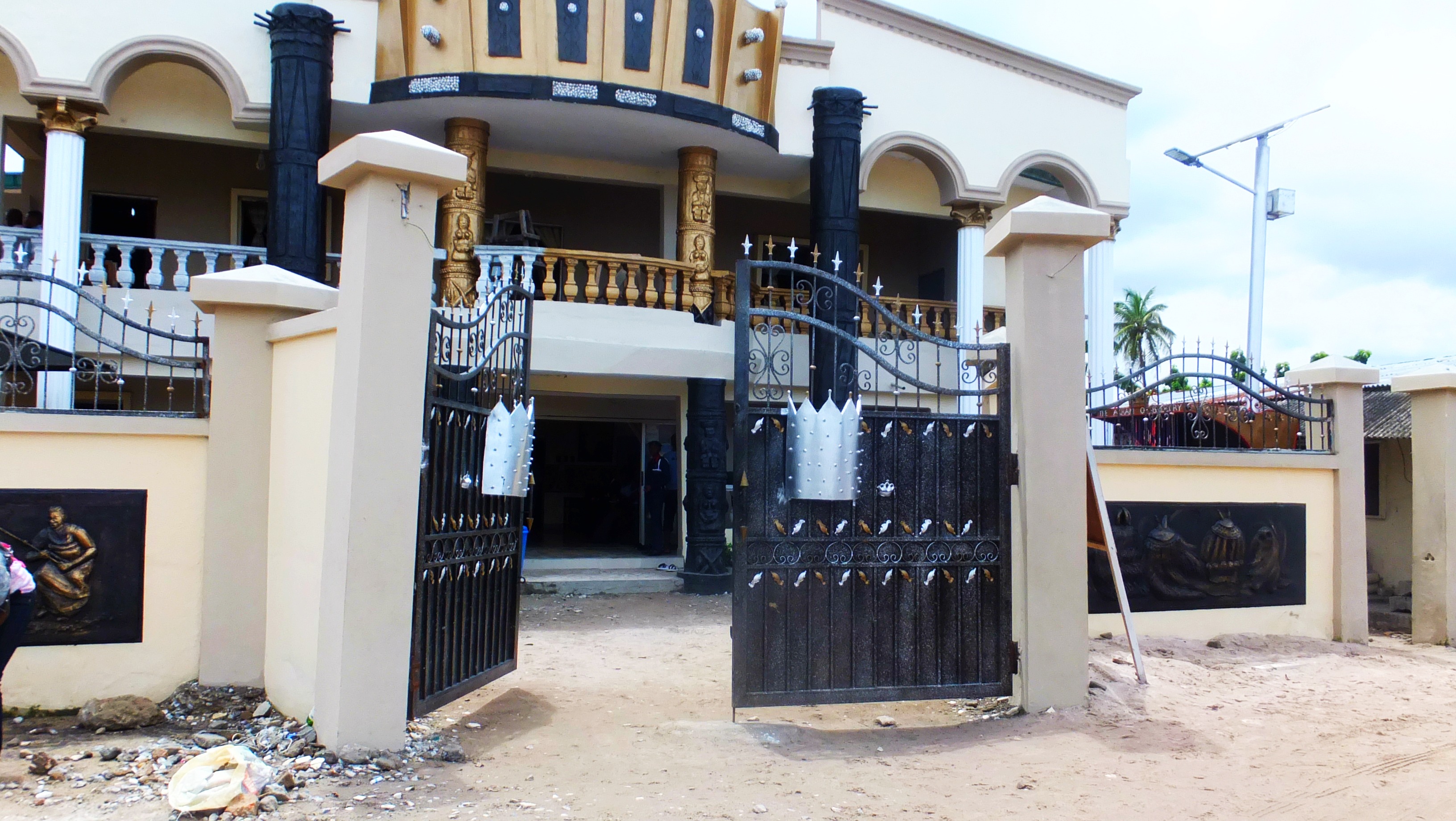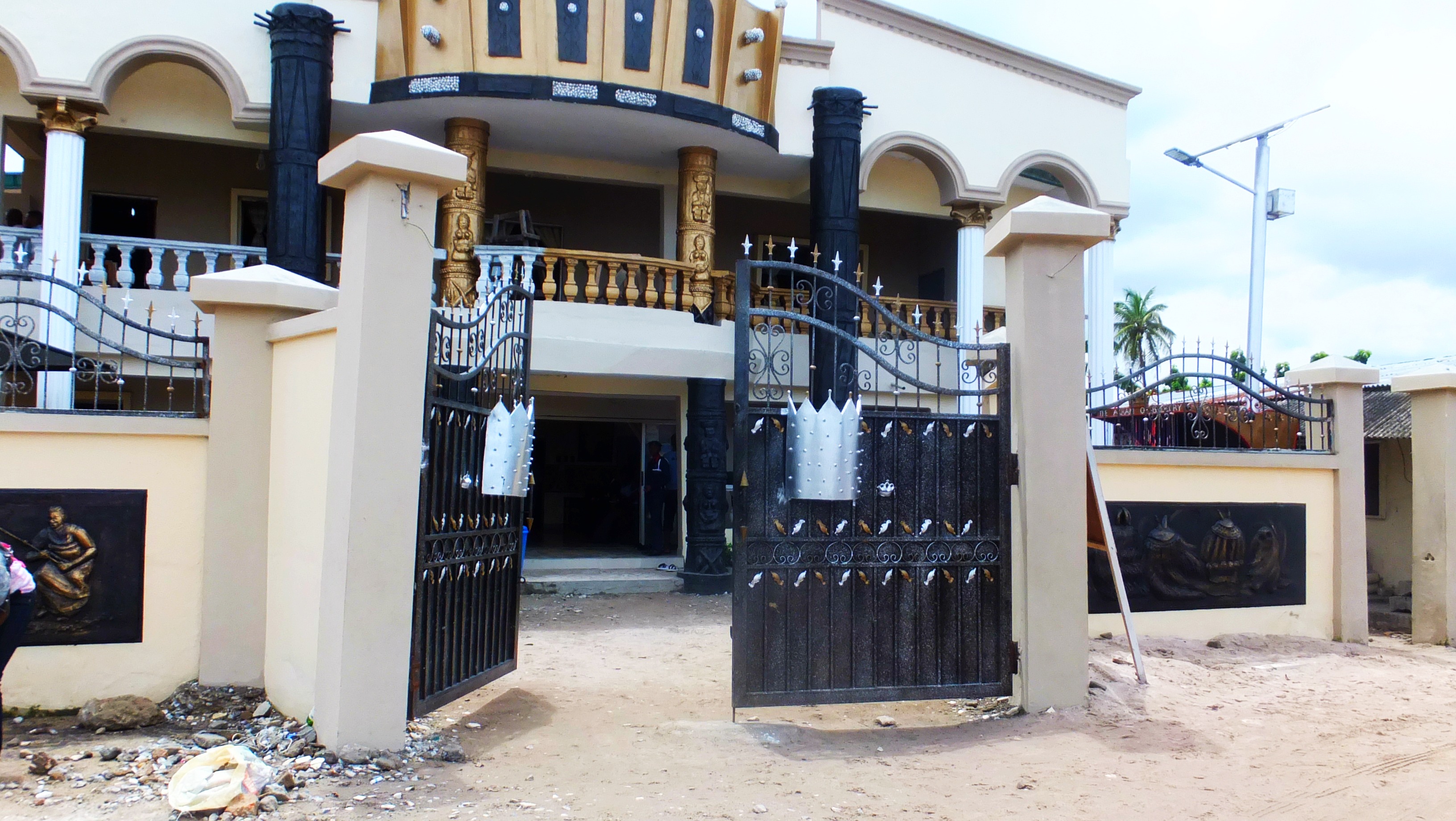 Badagry is a small coastal town located between Lagos and Seme Border, Benin Republic. The town has a personality of its own. Its proximity to Lagos has always made it more significant than some small towns in Nigeria. Although, Lagos has a hassled and rugged atmosphere, Badagry has a quiet vibe with laid-back locals. The town seems to have a blustery relationship with modernity; however, anything unattractive was counterbalanced by far more irrepressible beauty surrounding it.
I've always loved going to places that give me opportunity to see and discover exciting things. Visiting Badagry was an amazing experience for me; I was able to learn the town's most beautiful culture and heritage.
On May 29, 2014, I joined a team of travel enthusiasts on a bus tour to Badagry, organized by TravelNextDoor. It was really an exciting way to spend the democracy day in Nigeria. I was eager to not only explore the town but to learn more about its history. It was an educative and inspiring tour; it left me with anticipation for my next adventure.
Badagry serves up the most elating blend of incredible art, momentous history and amazing town lifestyle. It was incredible and I was lucky to have Pelu Awofeso and the local guide as guides, it was like having my favourite history teachers on board. They both distilled history into such an entertaining storyline – full of unforgettable hilarity and anecdotes. They were so friendly, well-informed and accommodating.
The Badagry tour began with a visit to Badagry Heritage Museum, which is located at Boekoh Quarters along Lander Road. At this museum, I learnt about the slave trade history which took place in Badagry around 19th century. It was amazing to see comprehensive collection of slave trade history and relics. I marvelled at the untamed energy of the slaves and some of them were able to survive all they went through. There are jaw-dropping images that describe what really happened during the slave trade era in the museum.
Our next stop was at one of the iconic houses built and designed in Brazilian architecture. From there we visited an historic place, where Christianity was first preached in Nigeria. There used to be an Agia Tree and Christianity was first preached under the tree by Rev. Birch Freeman of Methodist Church. Discretely, everyone said a silent word of prayer here because we were told that prayers said here always get answered.
We continued our tour by visiting the Chief Seriki Abass Slave Museum, Brazilian Slave Barracoon and Mobee Family Museum where we learnt more about the history of Badagry Slave Trade. The Brazilian Slave Barracoon is located opposite the Slave Port and within the Seriki Abass Court. The Slave Barracoon used to be a prison where slaves were kept before they were sold and then taken to the slave ships and shipped from Badagry. The museum features relics and antiques gained from slave trading with the European slave dealers, such as Umbrella, Ceramic plates, Jugs etc. It was an inspiring experience for me and the local guide made the history come vividly to life.
The most interesting part of the tour was our walk through the Slave Route; we had to board a boat at the Slave Port and cross the lagoon to walk through the slave route to the Sea where the large ships were docked. The Slave Port used to be where the slaves were loaded into boats for shipment to Europe or America via the Atlantic Ocean. We boarded a boat to cross the Lagoon and started walking along the route the slaves walked through in times of yore.
At the beginning of the route, we saw a sign post that says "This is the route of the journey to an unknown destination", at this stage, I was so almost tearful, I wondered what would have happened or run through the minds of those slaves whenever they got to that place. Along the way, we saw the Attenuation Well, we were told that the water from the well may have been 'jazzed' with charms to make the slaves forget whatever they have gone through or whatever life they have lived in the town. We walked about 5 km before we got to the sea shore.
When we got to the sea shore, there was another sign post that says "Point of no return", it was so depressing but I'm glad we returned. The sea was calm and serene; some students were having fun while some young boys were swimming. I breathed in the chilly sea air and gaped at the stunning coastline and wondered why most Nigerians have not discovered this hidden gem. Even though, I wasn't really happy with the history behind the sea, I was at the same time calculating the beauty of the place and how many resorts and developments could actually be put together to improve Badagry tourism and partially erase the painfulness of its history, if not completely. (After all, I'm a Nigerian and we love the way forward!)
We walked 5 km back to where we started the journey and from there we walked about some kilometres to Permaculture Forest Garden at Gberefu Island, where we learnt about how to sustain our environment via agriculture, hydrology, natural building, waste management and forestry.
Here, we also talked about other interesting things including TravelNextDoor tours and projects. I interestingly listened to Dr Raphel James talk about his Museum and Gallery with so much passion. Dr. Raphel James, a Nigerian historian and the founder of Center of Research, Information Management and Media Development, located in Ejigbo, Lagos. He runs the largest research and information center in Nigeria. I look forward to visiting his museum to learn about exciting history and culture of different cities and towns in Nigeria.
And the best part: l got to sample the tasty Badagry snack, 'Ajogun' with coconut water and other refreshments.
Badagry is a city of secrets but its charm is far more than its natural beauty. I looked beyond the painful stories and allowed myself to appreciate the natural beauty the town offers. Lush green plants and trees surrounding us in every direction, it was a sight to behold.
Walking through the Slave route was an unforgettable experience for me and absolutely insightful, it's worth sharing. There are many places to visit in Badagry, unfortunately we couldn't visit Badagry Slave Market, Topo Settlement and First Storey Building in Nigeria, but I look forward to another visit to Badagry. Unique yet significant, such tour is not worth passing up.
Pelu Awofeso knows Badagry like his favourite song and I'm glad I went on Badagry Tour with him, his crew and the great group of people. If you are really eager to experience from Badagry appropriately, I highly recommend that you choose a guided tour and I can't think of any suitable one except TravelNextDoor. It really is value for money, and truly the best way to experience Badagry in a unique way.