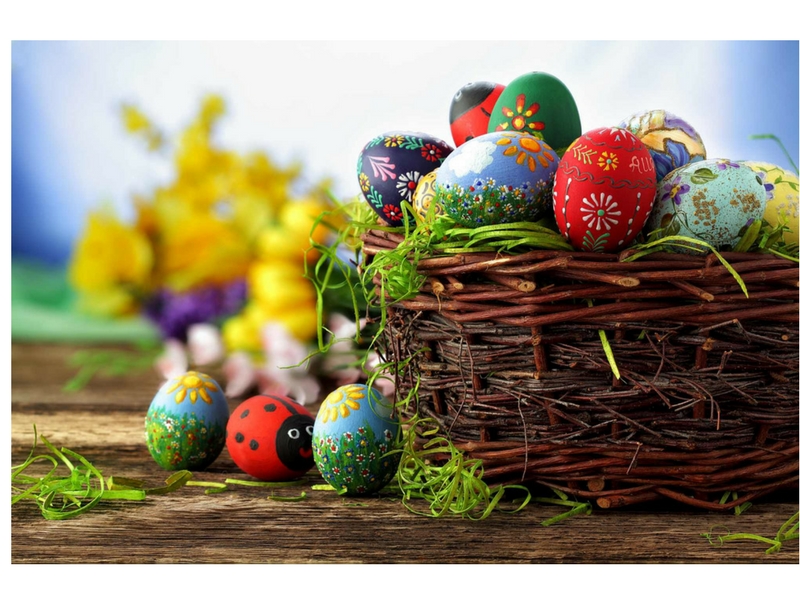 Easter is just around the corner and with it comes the perfect opportunity to travel and explore stunning destinations around the world. Travelling exposes kids to vibrant cultures, exotic foods and unique experiences that cannot be taught in the classroom
Whether you are after a white sandy beach or a treat for the kids to the theme parks, Travelstart Nigeria has you covered on where to go,  how to get there and what to see during the Easter holiday.
So if you haven't booked yet, here is a list of places that is worth visiting if you are looking for an adventurous family holiday this Easter.
Cebu, Philippines
With the confluence of Spanish, American and Asian cultures coupled with beautiful scenery and entertainment, Cebu is an ideal destination for an idyllic getaway or fun-filled family holiday. Introduce your family to an underwater world of wonders at Nalusuan Island resort where they can enjoy activities such as diving, snorkelling and be amazed at the range of marine life that's waiting to be discovered.
The kids will certainly enjoy taking a ferry to Bohol Island where they can fly kites at the Chocolate Hills or you can all enjoy cable rides and play at the crystal blue waterfall. If you are looking for a little more adventure, dive into the pristine waters of Matacan beach and swim alongside turtles and exotic coral
Cheapest hotel to stay:
Cebu Century Plaza Hotel- starting from ₦6,000. Book here
Best time to visit:
The Philippines has its best weather from January to July
Zanzibar, Tanzania
Looking for a family beach hangout this Easter? Zanzibar is the ideal destination for you. Located in the Tanzanian archipelago off the coast of East Africa, this island is surrounded by a naturally beautiful landscape that will awe you. Take a cruise around the beautiful island on a dhow(traditional boat) or dive with the exotic coral at Mafia.
Don't forget to visit the Prison Island, a nature reserve for the giant tortoise, just 30-minutes boat trip from Zanzibar or visit the small fishing village to see dolphins backflip at the coast. What more can you ask for! It is a visa-free country. In Zanzibar, you're sure to create lifelong family memories.
Cheapest hotel to stay:
Mariandy Hotel- starting from ₦10,000. Book here
Best time to visit:
Zanzibar is all year round destination
 Larnaca, Cyprus
Larnaca is truly a tiny slice of paradise offering its visitors a wealth of adventurous activities that will keep everyone going from dusk till dawn. Located in Asia on the south coast of Cyprus. Start your adventure by taking a bus to Limassol, the island's second city where you can treat the family to the Cyprus Donkey Sanctuary and two waterparks- The Watermania Waterpark and the Wet 'n' Wild Water Park or book a catamaran cruise on the Mediterranean waters.
For more fun, stay at Capo Bay Hotel, near Agia Napa, a modern family oriented hotel that offers both beach and easy access to local attractions such as Cape Greco where you can go walking or cycling.
Cheapest hotel to stay:
Mariandy Hotel, Larnaca- starting from ₦10,000. Book here
Best time to visit:
Cyprus has a Mediterranean Climate with pleasant temperature from January to June and September to December
 Hanoi, Vietnam
If you're looking for a holiday that creates an unforgettable experience this Easter, no need to look further. Family-Friendly Vietnam is the ideal destination for an adventurous ride. Located in the East of Indochinese peninsula, Vietnam enjoys many favourable conditions endorsed by nature. The beautiful sandy beaches, nearby blue sea, towering mountains and fascinating views that'd make you all closer.
Get a fascinating insight into life when you take an excursion to Mekong Delta, where you cruise in a comfortable sampan taking in the sights of the local market. Give your children a new experience as they explore the Cu Chi Tunnels on a speedboat. Entertain the whole family with kayaking or embarking on an overnight cruise to Halong Bay- one of the most scenic areas of the world.
Cheapest hotel to stay:
Hanoi Elegance Ruby Hotel- starting from ₦15,812. Book here
Best time to visit:
Vietnam is an all year round destination
Florida, USA
Home to more fun and excitement per square mile than anywhere else in the whole world, Florida is the theme park capital of the world with fantastic resorts and shopping outlets. Thrill the entire family by taking a hot air balloon sunrise ride and see the Florida theme parks, orange grove, forest and swamp from above.
Then proceed to 'Forever Florida Zipline and Adventure in the Wild' at Orlando where you can all enjoy hours of zipline or horseback adventure. Don't forget to give the little one a treat to Walt Disney World Resort in Florida.
Cheapest hotel to stay:
Magic Castle Inn and Suites, Kissimmee- starting from ₦15,395. Book here
Best time to visit:
Florida is an all year round destination
London, United Kingdom
With the iconic attraction such as Big Ben and Tower Bridge, London rightly remains one of the most popular cities visited worldwide. The city is always ready to invite you to participate in some of its famous traditions during Easter. If you are looking for something fun to do this Easter, then book a flight to London.
Treat the family to a picnic in Hyde Park, afterwards take the kids to the oldest toy shop in the world. The next day, you can book tickets to the brilliant lion king and visit London Aquarium, Madame Tussaud's, Shakespeare's Globe, London Dungeon and London Zoo. After exploring the beauty of London you're already saving for the next trip.
Best time to visit
April to September is a pleasant time to visit.
Cheapest hotel to stay
Best Western Palm Hotel- starting from ₦24,198. Book here
Do you have any suggestion? Please share with us in the comment section below… We'd love to hear from you!