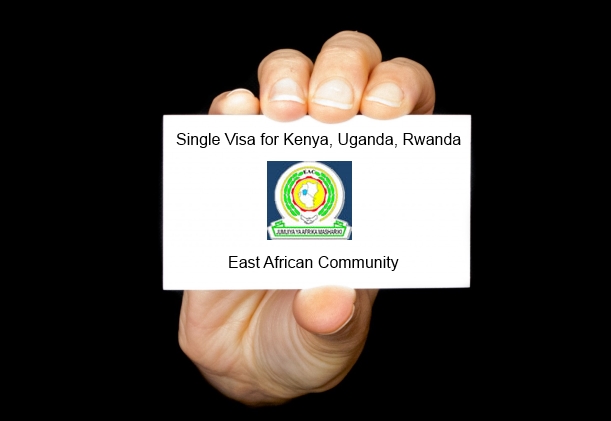 Travelling to East Africa has become a lot easier, with the new initiative from the East African Community, that provides a tourist visa to Uganda, Kenya and Rwanda for $100. The visa is valid for 90 days and can be obtained on the website of the participating nations. The East Africa Tourist Visa allows the holder to enter the country that issued the visa and moves within the two other countries without applying for another visa or paying additional another visa fee.
This joint initiative was made by the Heads of States of the respective partner countries, to boost regional travel and create opportunities for tourists to explore the diversity of East Africa.  It is an opportunity to discover Africa from the different perspective by exploring the thrilling and fabulous wildlife of East Africa.
Enjoy the thrilling game drives and soak up the African sun as you view animals in their natural habitat, roaming freely amidst stunning landscape.
From the Maasai Mara plains of Kenya to its sparkling beaches, when you think of Africa, you're probably thinking of Kenya. A country of epic landforms that stir our deepest longings for Africa. It is home to Wildlife; Big cats, Zebra, wildebeest and pink flamingos stepping daintily through lake shallows migrating in their million with the great predators of Africa following in their wake. Kenya offers ultimate safari features that will leave you with long lasting memories.
Discover the treasure of East Africa in Uganda, from misty mountains to its mosaic of culture. Uganda is known for abundant wildlife which includes chimpanzees, hippos as well as rare birds. It boasts lush forests inhabited by primates and savannah which are home to wide arrays of games. Uganda is one of the most intriguing places to explore in East Africa.
Visit Rwanda for an unforgettable adventure, dubbed as one of the most exciting places to visit in East Africa. If you want to see gorillas and golden monkeys then Rwanda is the best place to visit. Rwanda is not only the land of a thousand hills  but also a country of stunning natural beauty. Therefore, apply and discover the amazing adventurous thrills East Africa has to offer.
Applying for East Africa Tourist Visa.
Visa Requirements
Passport Valid for at least Six Months

Scanned photograph during registration – coloured with white background – 5.5cm by 5.5cm

eVisa Printout

Travel itinerary

Supporting letter e.g. letter from company or Invitation letter for business visits/family visits.

Hotel bookings/details about places to visit if going as tourist
How To Apply Online
You can now apply online for Kenya e-Visa.
Click register on the following website 

https://www.migration.gov.rw/index.php?id=233 or https://visas.immigration.go.ug/#/apply

Fill the application form with the correct and appropriate information. Choose the type of visa you are applying for as East Africa Tourist Visa

Select submit Application.

Pay Using visa card, Mastercard and other debit cards. An invoice will be sent to you as an evident of payment.

Await approval via email, then download and print the eVisa from your account.

Present your printed eVisa to the immigration officer at the port of entry.
Please note: Visa processing fee are not refundable and the possession of an e-Visa is not the final Authority to enter The East Africa Community.
Visa Fees
The East Africa Tourist visa fee is US $100 .
Visa Processing Time
e-Visa application processing can take within two to three working days. Alternatively, Visas can also be issued immediately at the point of entry by using the National airways. For instance; Rwanda Airways, Kenya Airways.
For more information, you can visit the High commission of the participating countries;
Kenya High Commission Office Address in Nigeria
Lagos Consular Office
UBA Building, First Floor, No. 22B Idowu Taylor Street, Victoria Island.
High Commission Office, Abuja
No. 357, Diplomatic Drive, Central Business District, Abuja
Uganda High Commission Office Address in Nigeria
28, Ontario Crescent, Off Mississippi Street, Maitama, Abuja, FCT
Rwanda High Commission Office Address In Nigeria
1, Justice Mohammed Bello Street Asokoro. Abuja