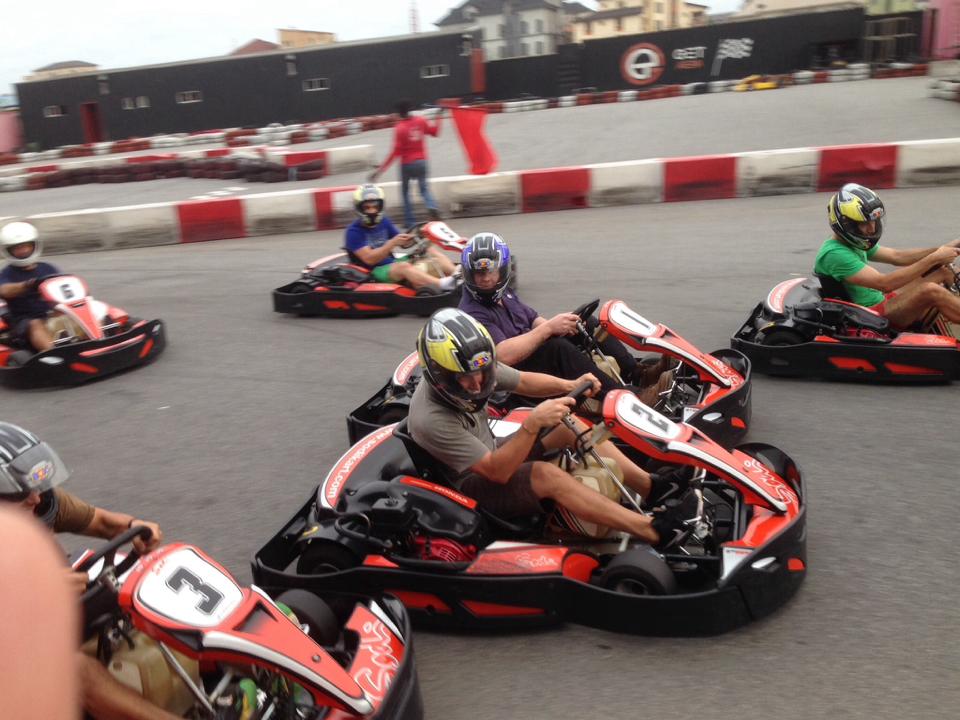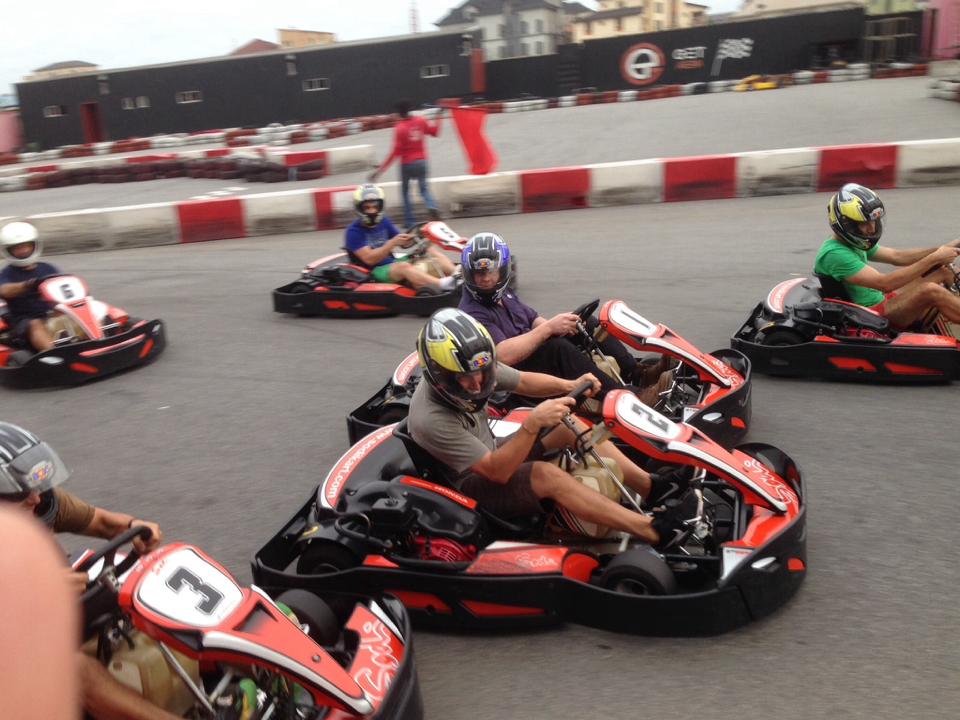 Now that the Christmas season is coming into full swing, it is time to start planning for the holiday. It's no surprise that Christmas in Lagos brings lots of fun times and joyfulness, so it is time for all types of fun; cheerful gatherings with family and friends, year-end parties and activities.
Lagos is a picturesque city filled with so many activities and attractions that offer everyone many choices on things to do to fill their time. Therefore, if you are thinking about what you can do to fill your time, here are 15 exciting things to do in Lagos this Christmas:
1. Go karting at GET Arena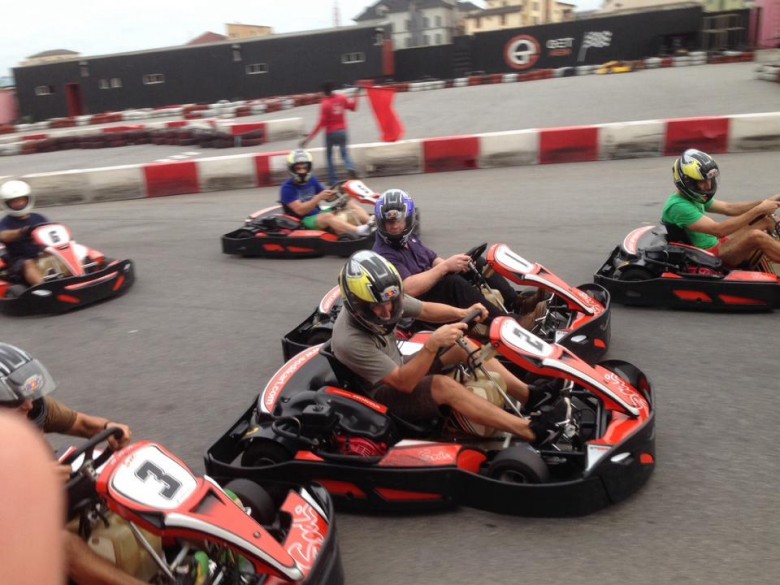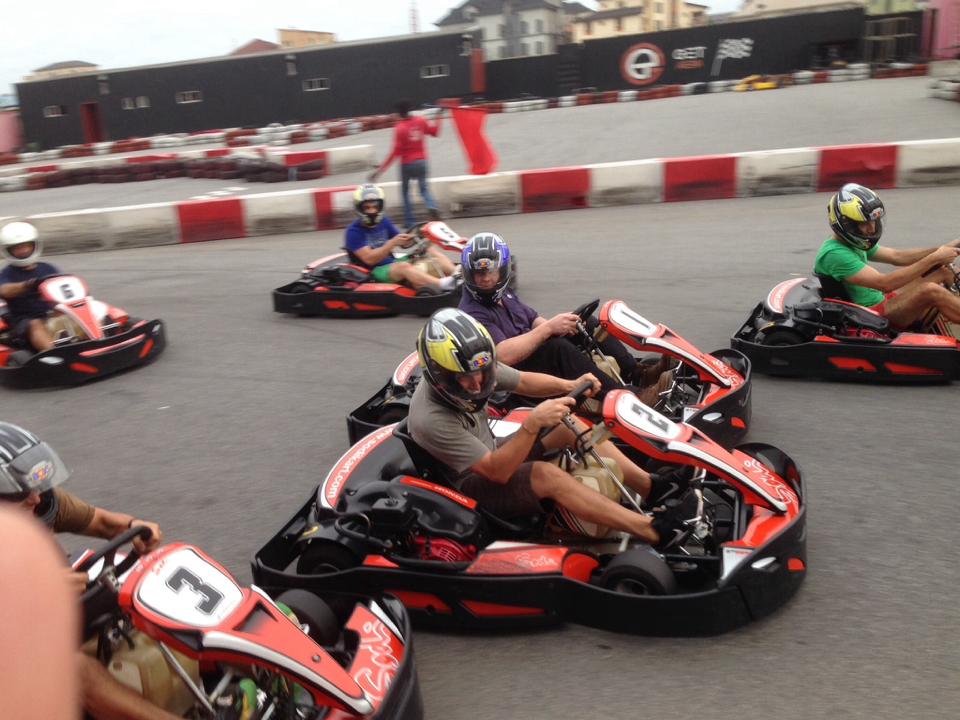 Photo Source: GET Arena on Facebook
It is impossible to deny that go karting is really fun. Go karting is an exciting thing to do this Christmas. GET Arena is located at Oniru Estate, Off Ozumba Mbadiwe Road. Indulge in a wide variety of extremely nerve-racking activities with your family or friends and have fun. You can also wine and dine at the restaurant located in the Arena. Visit: GET Arena
2. Escape to an exotic island – Tarkwa Bay
When it comes to finding a fun-filled place to spend Christmas with the family or your significant other, Tarkwa Bay is the perfect choice. Located about 20 minutes from Lagos CMS Boat Jetty, it is surrounded with crystal clear water, sandy beach and warm atmosphere. It is the best place to experience exciting activities such as water skiing, jet skiing, boat cruising or having a picnic on the beach. There are plenty of fun things to do here.
3. Enjoy family fun time at Kidzone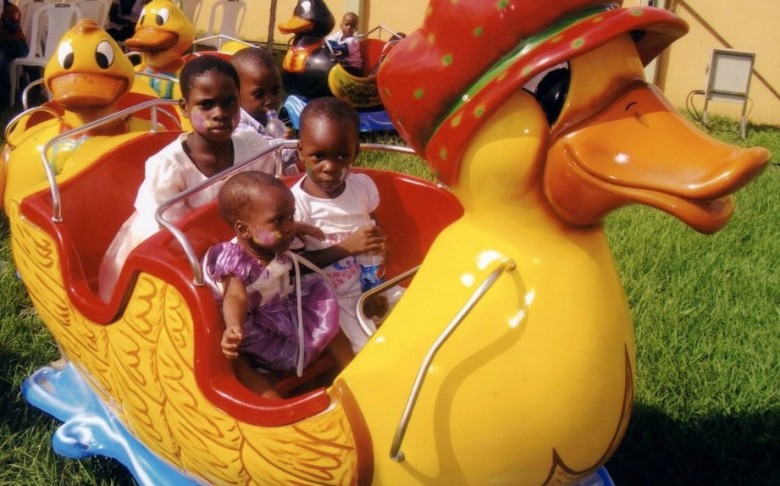 Photo Source: Kidzone Lagos on Facebook 
Lagos is no Disneyland, but there are several playgrounds and parks in Lagos that kids love to visit. Kidzone is an amazing playground for kids to be. It offers kids with a wide variety of games, entertainment and fun-filled environment. You can take your children to Kidzone this Christmas and enjoy the Xmas Fun Fair where engage in a variety of activities. As a parent, you will also not be bored, there is an amazing place where parents can unwind and enjoy themselves while their children have the fun of their lives.
4. Go see a movie at SilverBird Galleria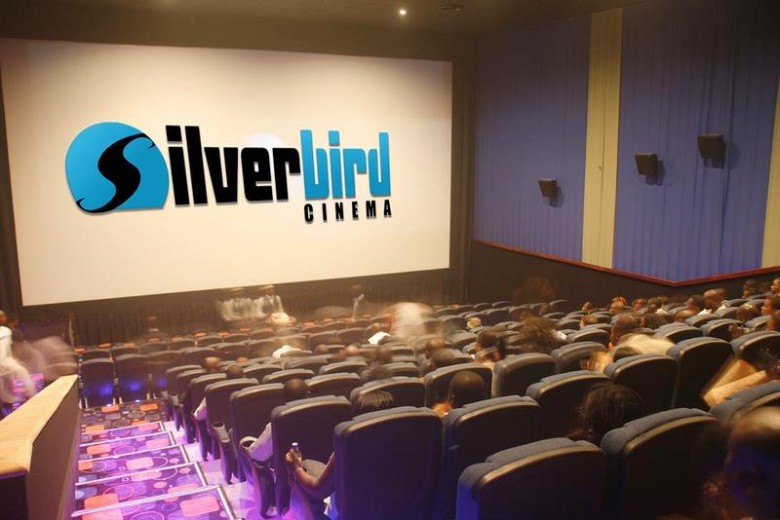 The Christmas holiday is always full of exciting, fun and weird movies that you can watch. There are some amazing movies that must not be missed during this season, head to SilverBird Galleria at Ikeja Shopping Mall or Victoria Island and enjoy any of the movies. Curl up with your loved ones, shed a tear and enjoy the Christmas touching movies.
5. Enjoy a relaxing day at the Bar Beach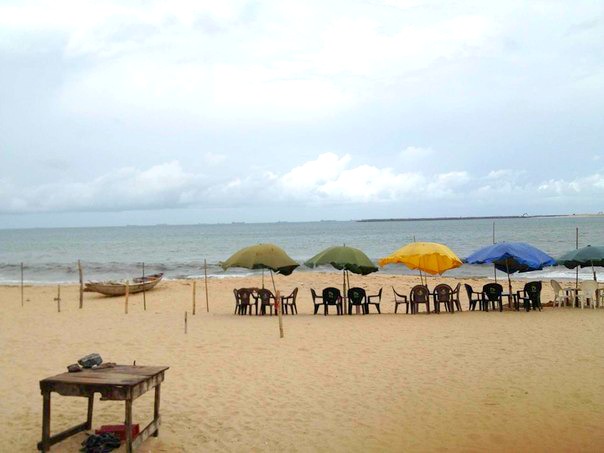 Visit Lagos shoreline for great and memorable holiday experience. The Bar Beach is a great place to visit, there are exciting activities to entertain you such as fairs, festivals and music shows.  In between there are nice restaurants and food joints serving delicious foods at the beach, you can sit and enjoy your meal while listen to the relaxing sound of waves. A calming beach day during the Christmas holiday is an exciting activity. You will love it!
6. Get off the grid at La Campagne Tropicana Resort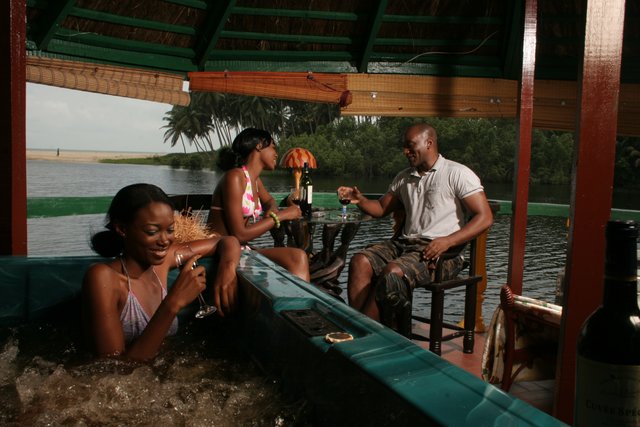 La Campagne Tropicana Resort is a luxury resort in Lagos made for quiet off-the-grid hideaways. Located at Ikegun, off Lekki / Epe expressway, It is a fun-filled escape for everyone, a sea-lover's paradise that is great for water sports, land sports, games and relaxing. You can lodge here with your partner or loved ones and enjoy all the fun activities the haven offers. Visit: La Campagne Tropicana Resort
7. Watch stage performances at Muson Centre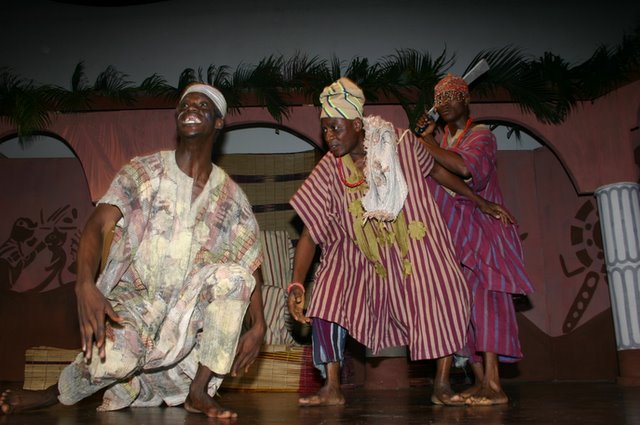 Life is a stage at Muson Centre! The Muson Centre is a reputed place to watch the best stage plays and performances that will fascinate you in Lagos. It offers best traditional and contemporary performances that you can't afford to miss.  This Christmas, there is a wide variety of stage plays and performances which will be in hot demand at Muson Centre. Therefore, it is the perfect time to watch the stage performances and enjoy an unforgettable day or night out with your friends and family. Visit: Muson Centre
8. Have a family picnic at Lekki Conservation Center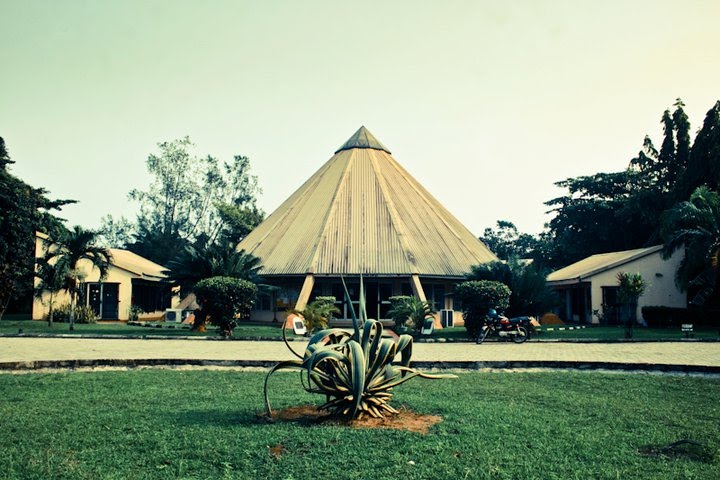 Lekki Conservation Center is located on Lekki Peninsula, it's one of the best places with serene environment in Lagos. Want to experience wildlife and biodiversity first hand, this is the best place to visit. You get to see a range of animals – mammals, reptiles and birds. You can have a picnic with your family while you enjoy the amazing view of the reserve. A picnic with your family is an exciting outdoor activity and it's always enjoyable.
9. Get creamy treats at the Ice Cream Factory
Photo Source: Ice Cream Factory on
Facebook
Enjoy as much ice cream flavours as you like at Ice Cream Factory in Lagos. Eating ice cream is delightful and exciting that you will want to keep the last bit of the creamy golly on your taste bud. Ice Cream Factory is located at in Victoria Island and Lekki in Lagos. Visit the factory and enjoy ice cream with your friends without mess.
10. Explore the green spaces in Lagos – Freedom Park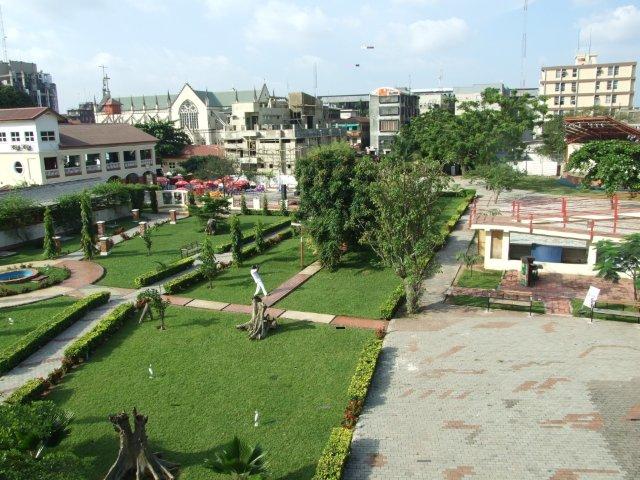 If you are looking for a relaxing spot in Lagos, you should visit Freedom Park, one of the great green spaces to lounge on the grass in Lagos. This is where you get to experience tranquillity amid Lagos city's madness. It is a leisure park that provides recreational entertainment such as open-air performances, music shows and games. There is so much to do and see at this park. Visit: Freedom Park
11. Take a stroll through the Balogun market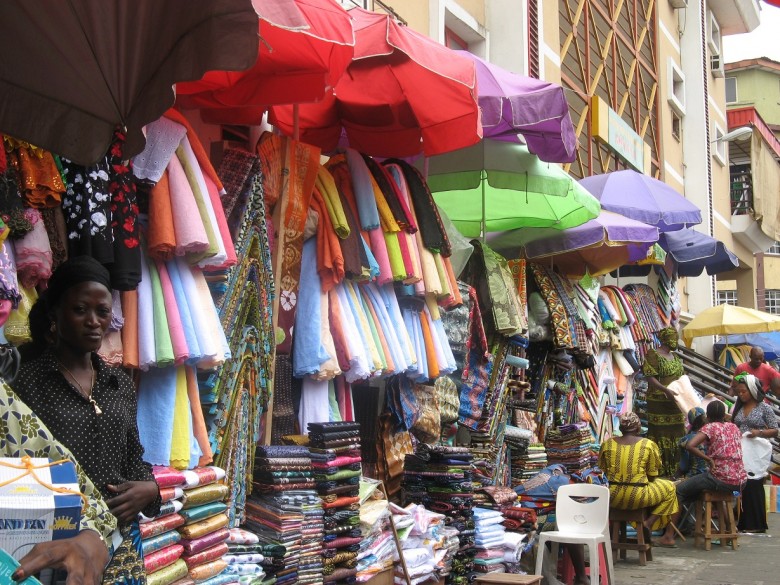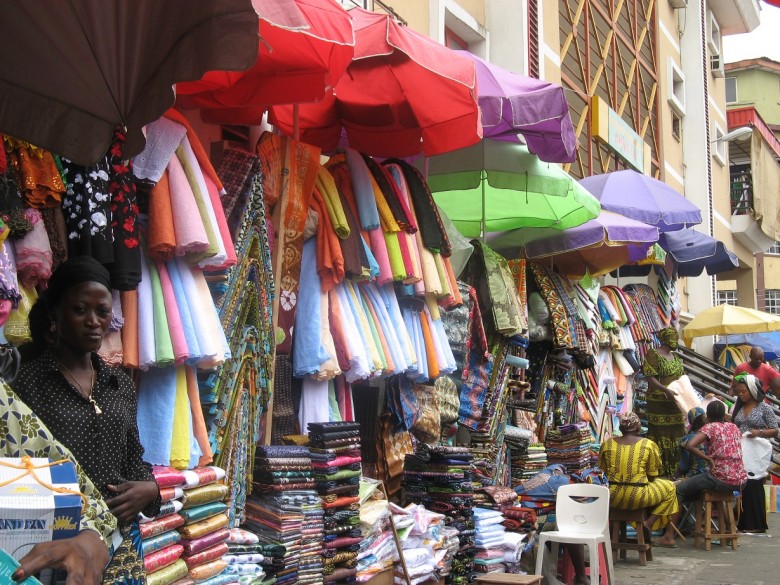 Some may wonder why taking a stroll through Balogun market is exciting especially with the maddening crowds in the market. However, you won't believe how beautiful, funny and exciting it is to stroll through the market. You get to see beautiful things, see people and even purchase some Christmas gifts for your friends and family.
12. Start the Night at Spice Route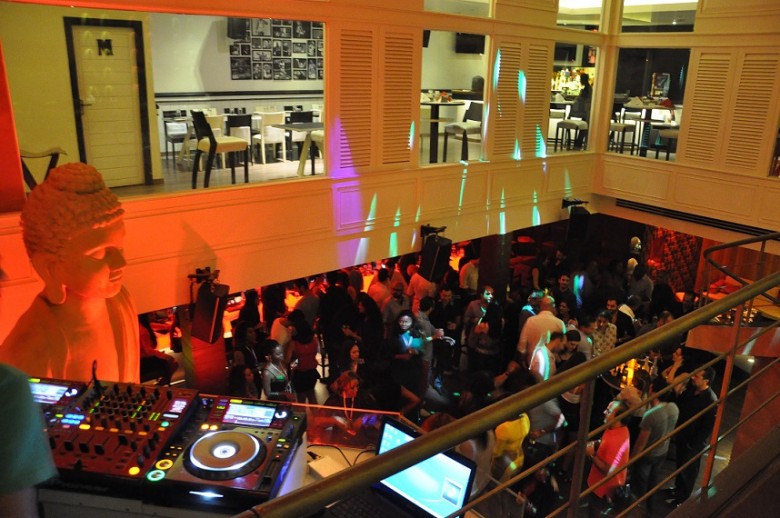 Photo Source: 
Afritickets.com
It's time to take a chill pill and relax at one of the best night clubs in Lagos. Located at Adeola Odeku street in Victoria Island, Spice Route is place to get a little bit freaky if you want to be. It is tastefully decorated and the dance floor is spacious enough for any kind of dance. Spice Route is perfect for any night, it has a bar where you can enjoy a variety of cocktail drinks and exotic wines.
13. Try karaoke at ShaunzBar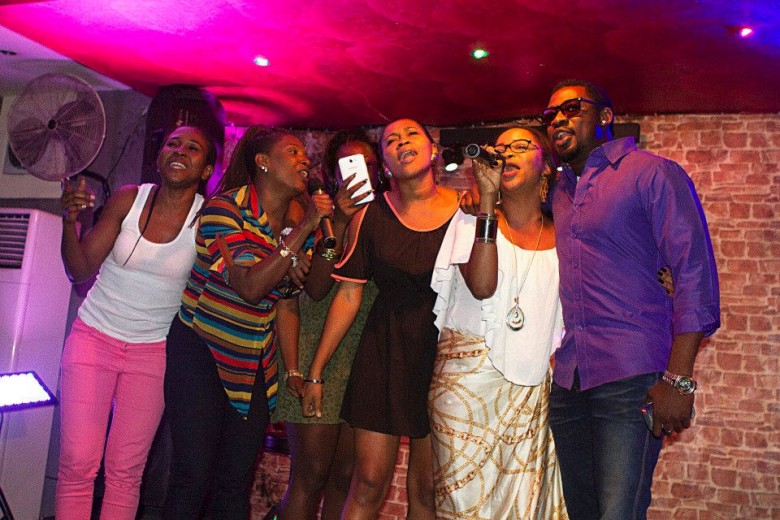 Photo Source: Shaunz Karaoke Bar on Facebook 
Shaunz Bar runs karaoke show every night with over 63, 000 songs to choose from. It is the place to visit for an evening of entertainment. Karaoke is fun and good for those who can sing. If you are shy to sing, you could bring your friends so that they can help you out, and if that doesn't work out, you could try a couple of drinks and get courage to perform in front of a crowd.
14. Christmas window shop till you drop at Ikeja Shopping Mall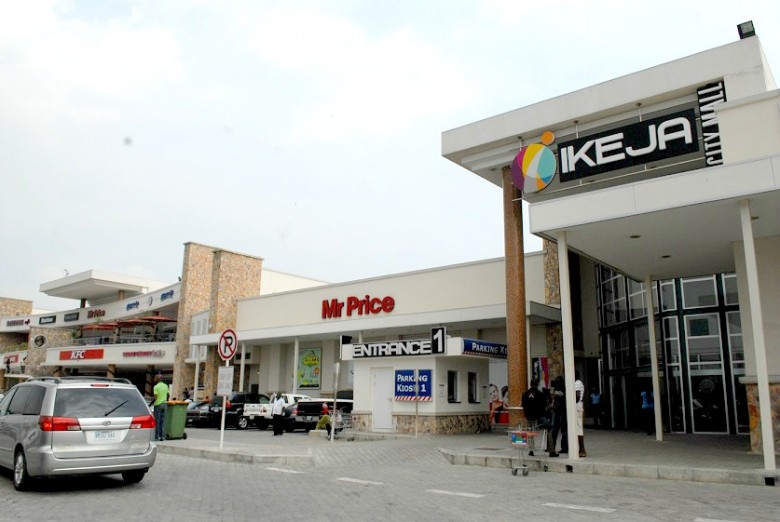 Ikeja Shopping Mall is one of the best malls in Lagos. The mall is lined with a variety of stores from clothing outlets to gift shops. You'll find some exciting window shopping in the mall. The shops are designed in colourful Christmas themes, strolling through the mall offers a view of beautiful 'Christmassy' things displayed in the stores. Visit: Ikeja Shopping Mall 
15. Wine and dine on a boat cruise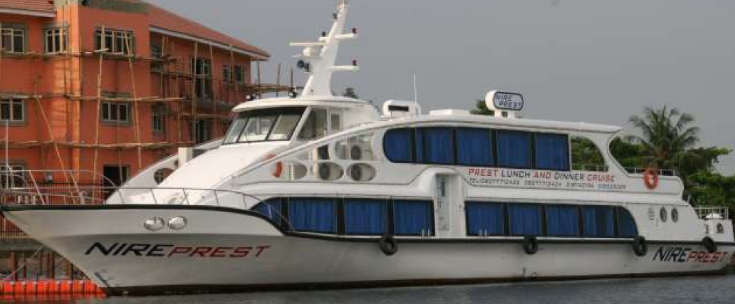 Photo Source:
Dasiko.com
Enjoy the best of both worlds on Prest Cruise – the beautiful sights of Lagos and a delicious buffet dinner or lunch. Bring along your partner for a romantic dinner or your friends for a memorable day or night-out and enjoy a rich menu consisting a wide selection of meals. It's an amazing experience that you will never forget in a hurry. Visit: Prest Cruise
Do you agree with our list of exciting things to do in Lagos? If you have any other idea, you can share with us in the comment below: