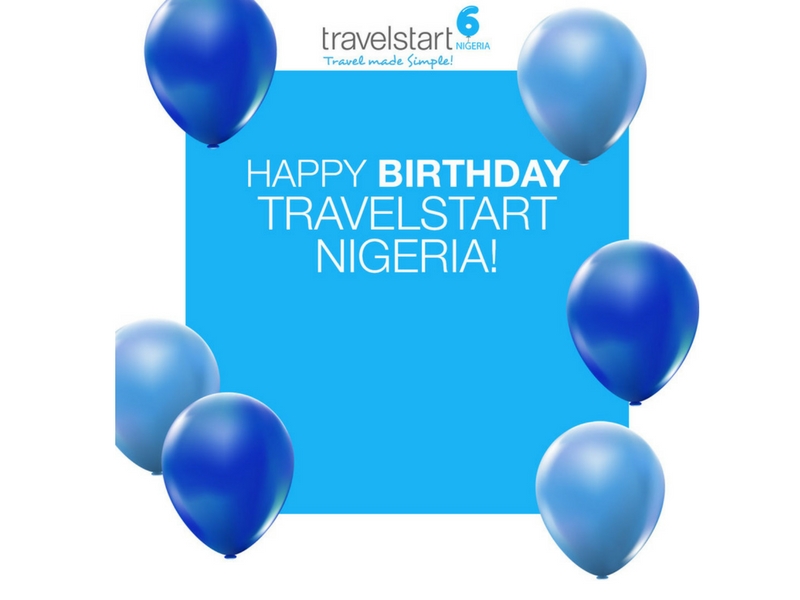 It is our birthday and we are so excited! In 6 short years, Travelstart has become one of the top leading online travel agency in Nigeria, and we couldn't have made it so far without your support.
About Travelstart
With offices spread across more than 11 countries in the world, Travelstart provides travellers with real-time access to thousands of flights from all carriers and serves 2 million monthly users. It was founded in 1999 in Sweden by Stephan Ekbergh and officially launched on 27th of March, 2012 in Nigeria. Travelstart has stepped beyond the traditional way of buying a travel ticket by providing technology platform which meets the need of travel bookers on mobile and desktop devices. In 2016, it was voted as Africa's leading online travel agency. Therefore, in the spirit of celebration, we will be sharing the awesomeness of Travelstart – Sit back and read with us!
1. We Make A Big Difference
Travelstart has made a positive mark in Nigeria and across the world by making the flight so easily accessible to their customer at their fingertips. We save you all the stress of trekking to the shopping centre or trawling the internet in search of the cheapest flights. All the best travel deals on top airlines are in one URL!
2. Ability to Grow
The success of Travelstart depends on every employee in the organization. Ultimately in our business, it is people behind the website who make the magic happen with customers. In such way, we have created a strong tradition of growing people who have demonstrated the ability to deliver excellent results in different ways. Maybe you need some help booking your flights online or worried about last mine travel changes? We've hundreds of Travelstarters who are here to help if you have any questions, concerns or issues with your booking. It is so easy with us!
3. Sponsorship
Whether through our easy access to travel, partnerships, sponsorship – the list is endless. We can proudly say we have created an impactful contribution to our community. Last month, we were the official travel sponsor for the Bobsled team to South Africa. Also, every quarter, we host an affiliate program where we train our Affiliates on ways to earn more commissions with us. Indeed, Travelstart has not only stand as an online travel agency but has touched every nooks and cranny of the community!
4. Easy Payment Gateway
Remember those days of long queues at the bank or trekking to the travel agency to pay for the flight? Travelstart has made travelling so easy that it gives an array of options for payment. Whether you want to use your credit card, cheque card or transfer to any of our accounts, we have got you covered!
5. Travelstart Insurance Product
With Travelstart insurance, it means no worries throughout your vacation. We sell the most affordable travel insurance that will protect you from any sort of mishap during your trip. Don't forget to add yours to your cart when booking your flight with us!
6. Our Mantra, Our Core Values
Our values serve as a compass for our actions and describe how we behave. With help from our people, we have defined behaviours that reinforce our values:
Keep it simple = Less is more.

Silk and Steel = Think like a warrior

Share = We are ready to try new ideas!

Go for it = Take opportunities

Passion as a compass = Love your job and be curious to learn more

Romance the customer = Customer satisfaction is our top priority

Family and Fun = Work hard and also play hard.

Think different = Innovate, Explore and Revolutionize.
Ready to try Travelstart? Book great deals on flights on the Travelstart Birthday Sale now.