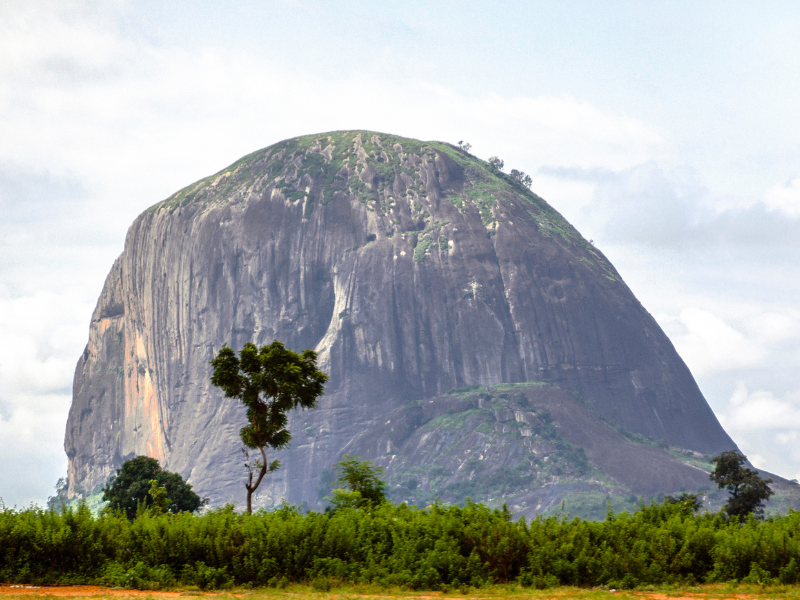 [Updated 12 July 2021]
Vacation is a special bonding time for most families, the connections and memories formed during such family adventures make for stories that will last for generations. Children also learn a lot from visiting new environments and interacting with people from different backgrounds. 
Here are a few of the most beautiful places in Nigeria to take the family:
1. Obudu Mountain Resort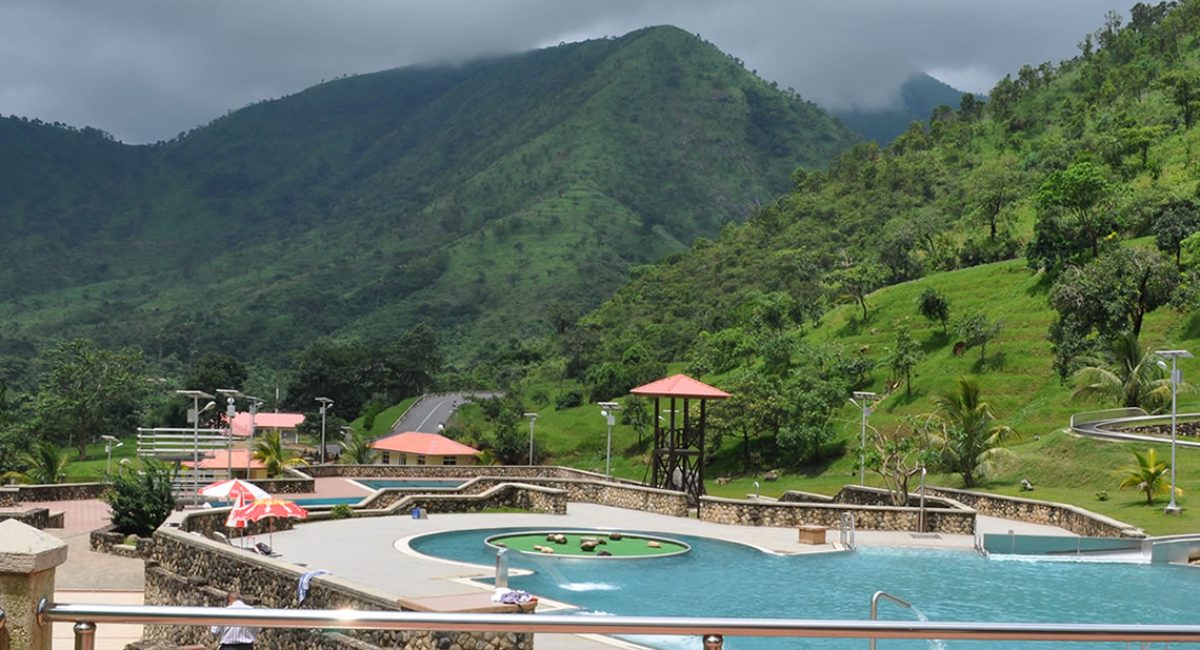 If you are a tourist looking for adventure and tranquillity, Obudu Mountain Resort is for you. Known as Africa's finest and one of the most beautiful places in Nigeria, the resort is located in the highlands and deep tropical forests of Cross River State. Enjoy the cable cars, canopy walkways and so much more with your family.
2. Yankari Game Reserve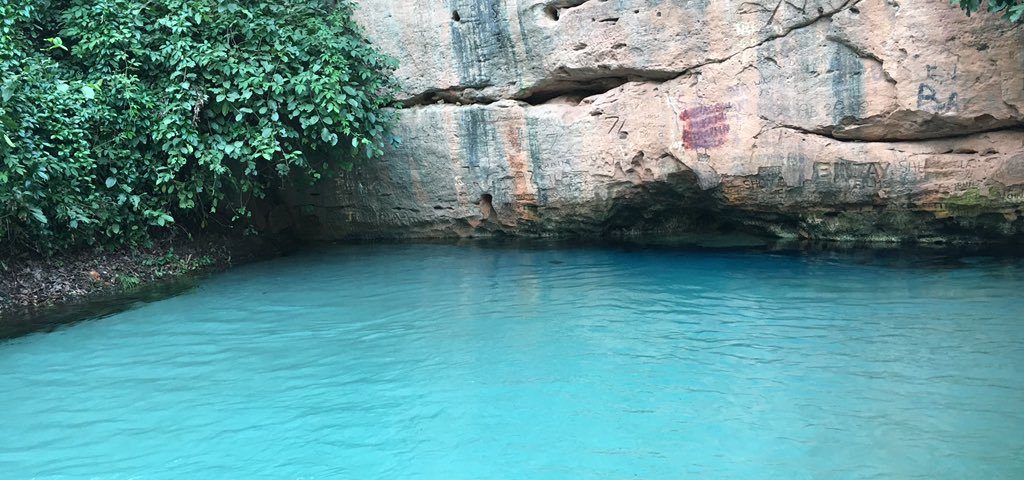 One beautiful place in Nigeria to take the family is Yankari Game Reserve. Located in Bauchi  State, the resort is home to several natural warm water springs, as well as the remaining elephants and lions in Nigeria. Be sure to take a dive in the crystal clear warm springs, get a view of some wildlife, and your family vacation is set to be a memorable one.
3. Ikogosi Warm Springs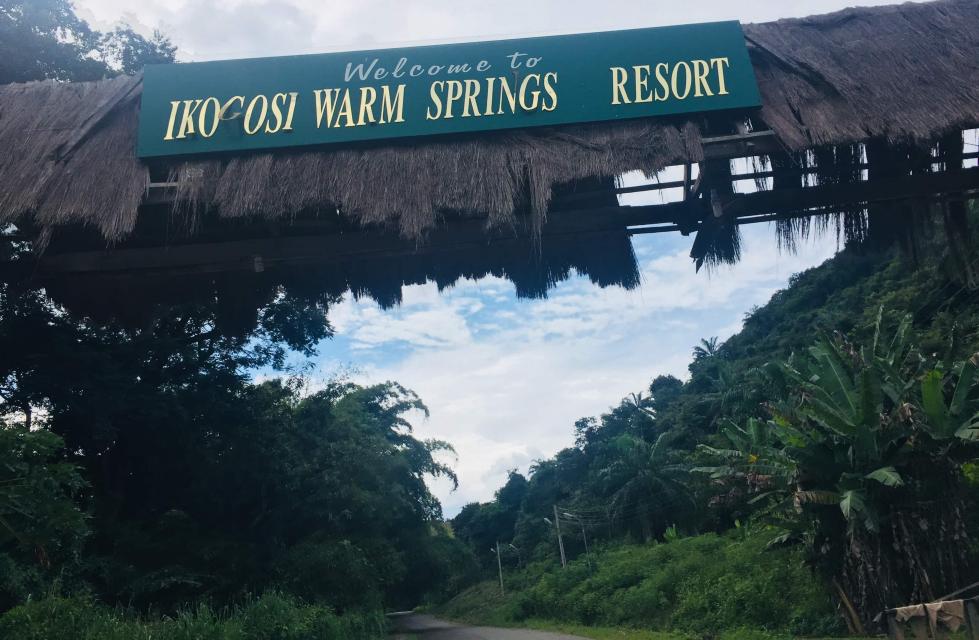 A list of beautiful places in Nigeria is incomplete without Ikogosi Warm Springs, one of Nigeria's major tourist attractions. It's a must to experience the natural wonder of two springs meeting while maintaining their individual temperatures. Put on your hiking shoes and get your camera ready for an amazing adventure.
4. Idanre Hills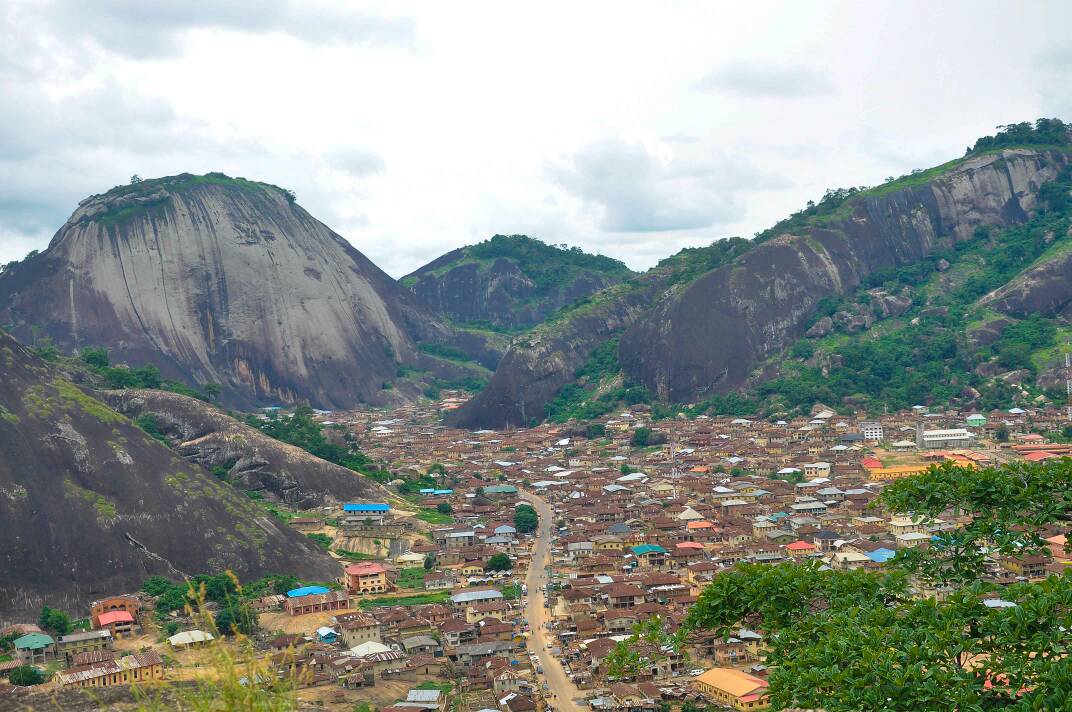 Idanre Hills is located in an ancient city set upon a hill in the city of Idanre Akure, Ondo State. Ensure you take the 682 steps it takes to get to the top of the hill and bask in the beautiful landscape of the city with your family.
5. Olumo Rock
Olumo rock is a massive outcrop of granite rocks. The rock is a historical monument that served as shelter for the locals during intercity wars. If the kids aren't up for a hike up the rock, there are elevators available so they can still have a look at this beautiful place in Nigeria.
6. Erin-Ijesha Waterfalls
Erin-Ijesha Waterfalls is a collection of seven cascades that pour over a cliff, creating an impressive seven-part waterfall. Each part forms seven different levels with each level giving a whole new experience. With that said, Erin-Ijesha waterfall is definitely a beautiful place in Nigeria to bring the family for a day out of the city.
7. Zuma Rock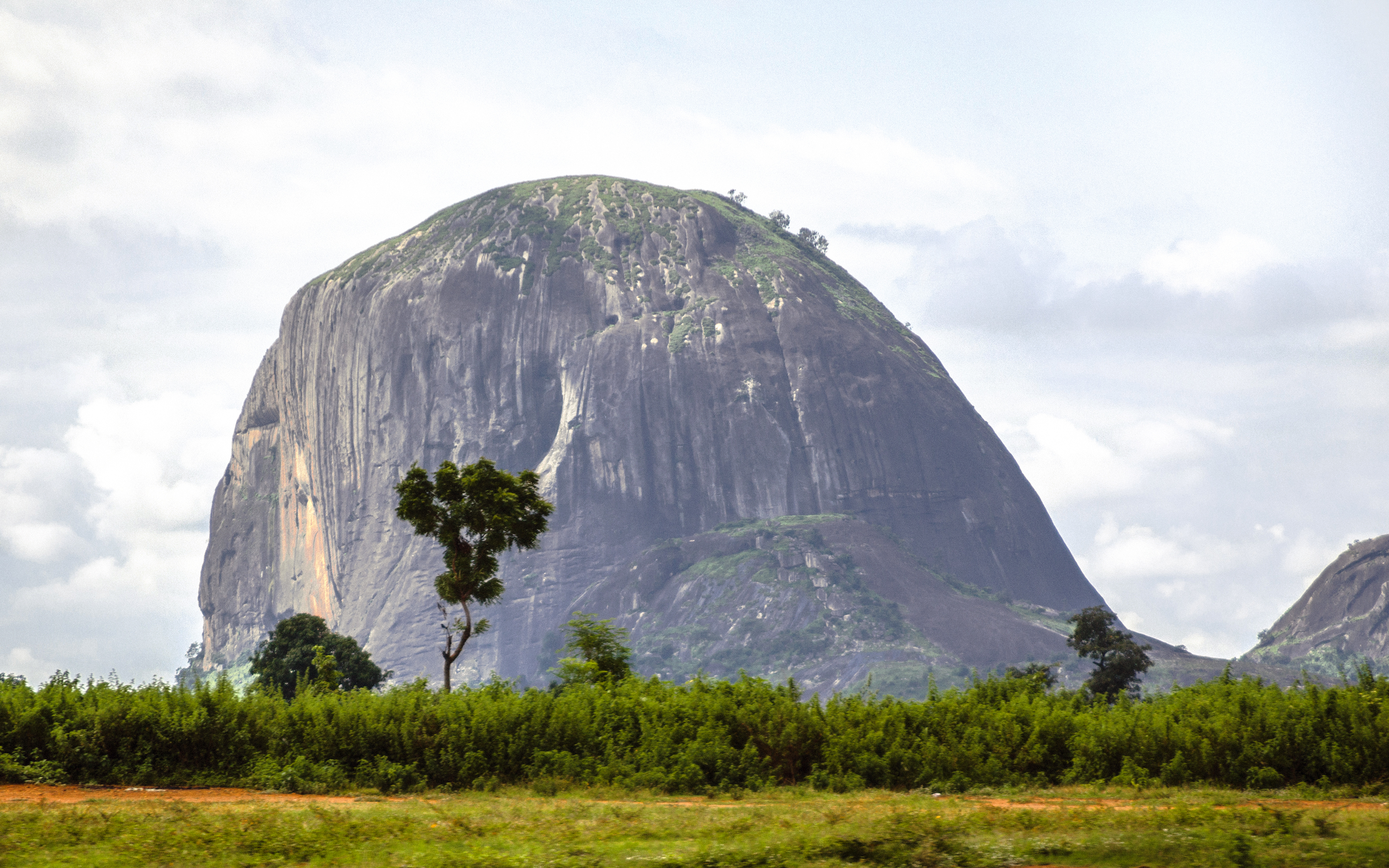 Zuma Rock is a large monolith near Abuja. Sometimes referred to as the "Gateway to Abuja from Suleja", Zuma rock is a large natural monolith located immediately west of Nigeria's capital, Abuja. Be sure to go along with an experienced hiker when visiting this beautiful place in Nigeria.
8. Lekki Conservation Centre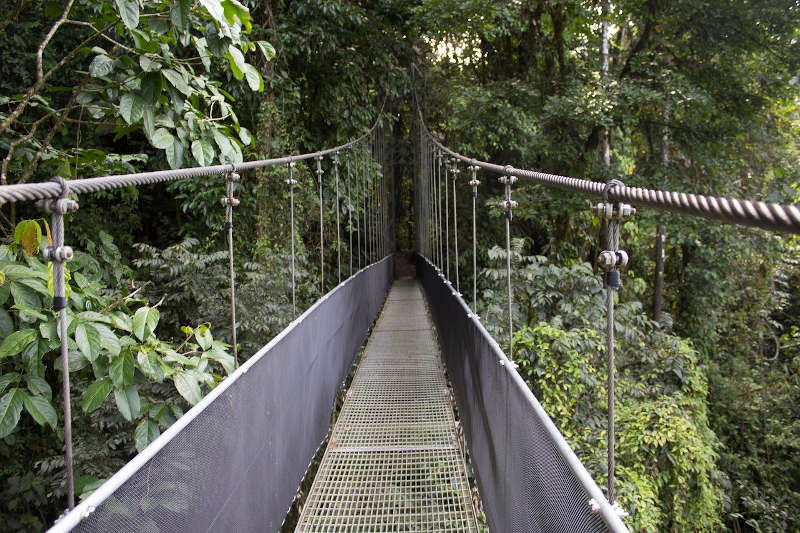 If you're an animal-loving family, Lekki Conservation Centre is the perfect place for you to visit. Take a walk down the longest canopy walkway in Africa, get a view of the birds, monkeys, and some endangered species in the reserve.
9. Mpape Crushed Rock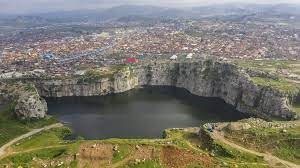 Mpape Crushed Rock is an abandoned quarry in Abuja. This beautiful place in Nigeria is such a picturesque location, perfect for a picnic with the family, a photoshoot, or a refreshing hike. Pack a basket, put on some comfortable shoes, and head over to this scenic wonder.
10. Awhum Waterfalls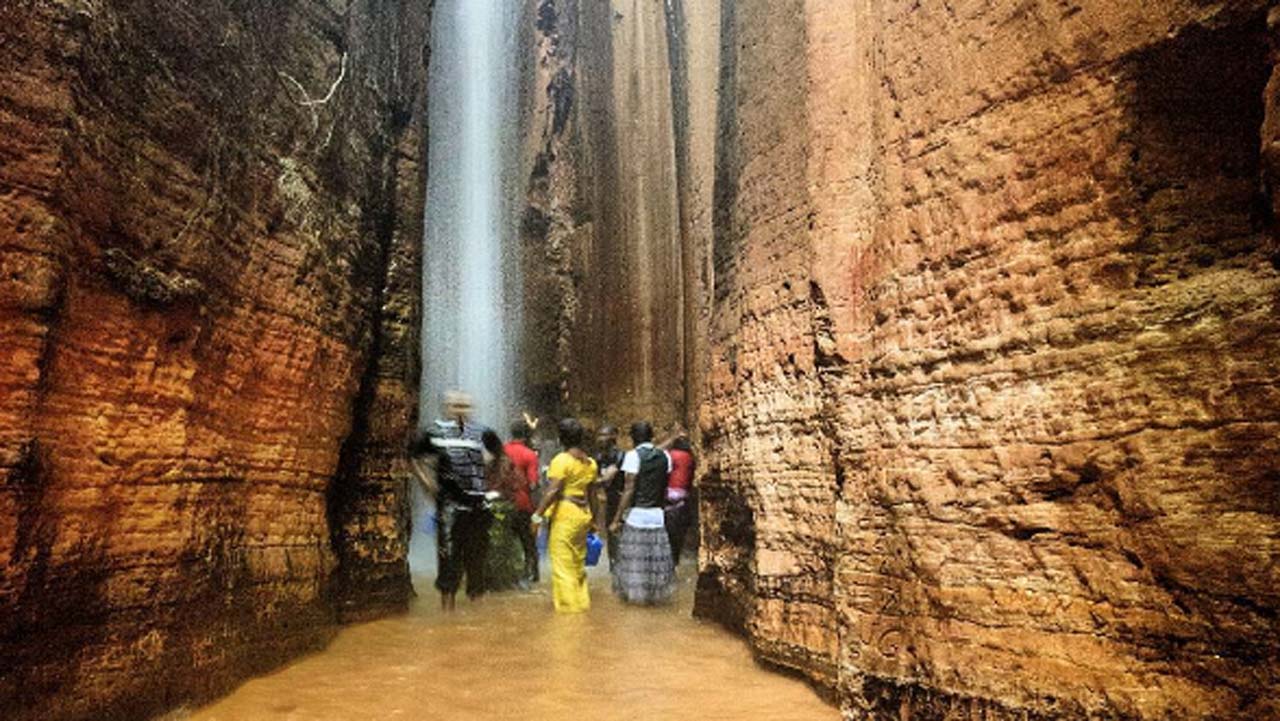 The Awhum Waterfall is formed out of a massive outcrop of granite rock with water flowing at the top, forming a stream. The best time to visit is during the rainy season so be sure to pack comfortable clothes and shoes and be prepared to get a little wet as you explore this beautiful place in Nigeria.
Can you recommend any other beautiful places in Nigeria to have a family vacation? Tell us in the comments below.
Be the first to know about our latest travel guides, flight deals and hotel stays when you sign up for our newsletter.
All information on this blog page was correct at the time of publishing and may change at any time without prior notice. Travelstart will not be held liable for loss or inconvenience resulting from the use of outdated or incorrectly noted information.