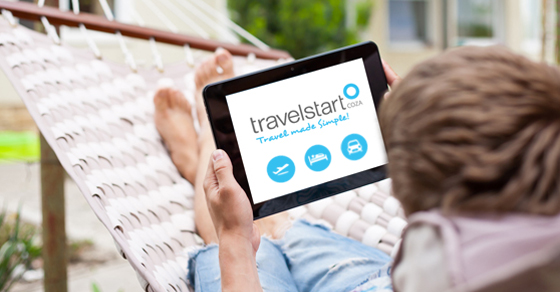 There is a saying that the greatest reward and luxury of travel is to be able to experience everyday things as if for the first time. This is why we love travel so much. We get to experience different places, try new things, and meet new people. We get to book our flights in the twinkling of an eye. We are grateful for travel innovation, which has made planning more pleasant and very easy.
We've compiled a list of the 20 things we love about travel and what makes travel more exciting and amazing:
1. Cheap online flight booking

You can easily go online and book your flight to any destination in the world. Yeah, You need no travel agent, do it yourself!
2. Online check-In – easy and fast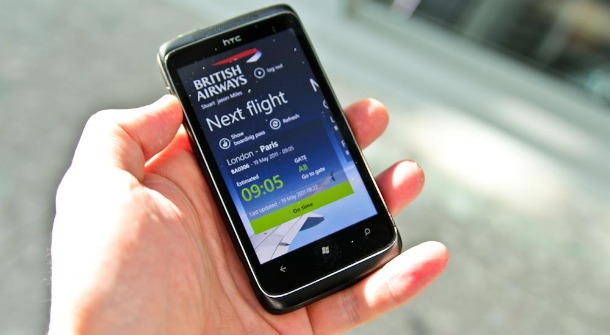 We love that we can easily escape the long check-in queues at the airport by checking in online. Most Airlines flying from Nigeria to other destinations now allow passengers to check-in online – 24 hours before departure.
3. See the beautiful Airports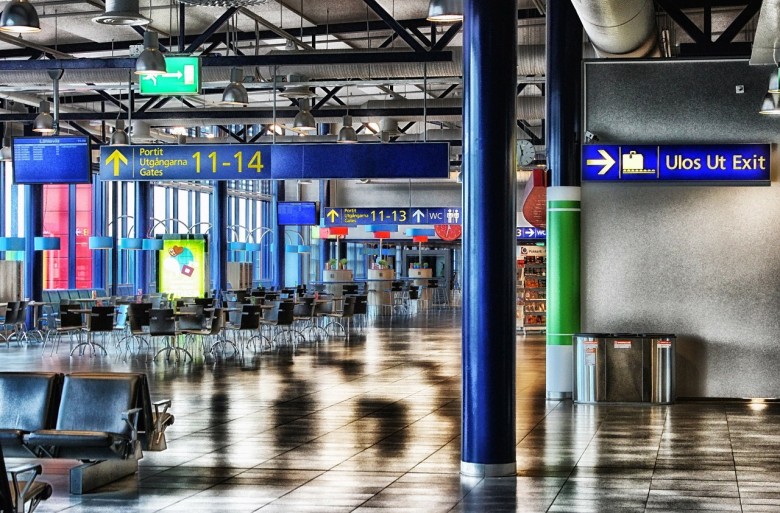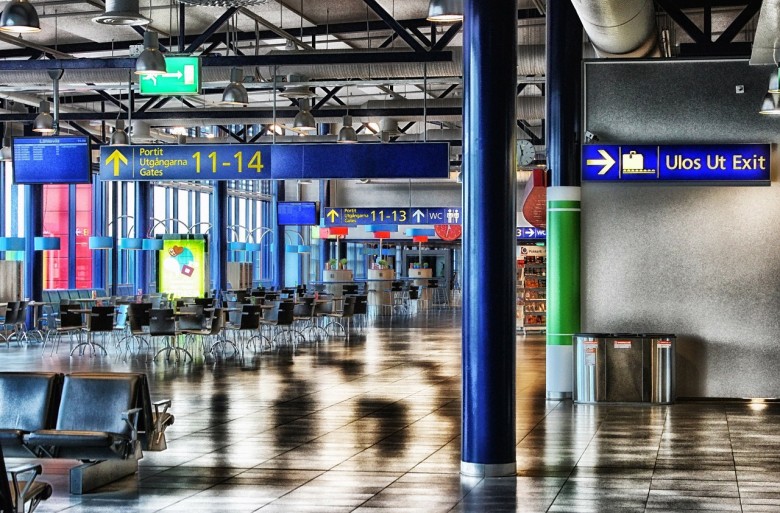 Photo – Oulu Airport, Finland
You have only seen the 'dramatic' and amazing Murtala Mohammed International Airport, right? You should see other beautiful airports in the world. They have stunning terminals, awesome leisure options, free internet access, best airport services and many more amazing things; you will be happy to have your flights depart or arrive at these airports.
4. Staying entertained on board – In-flight Entertainment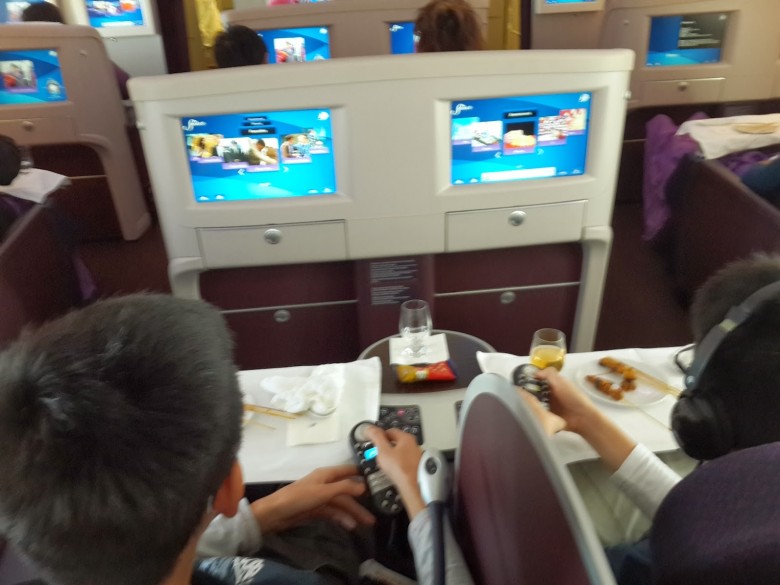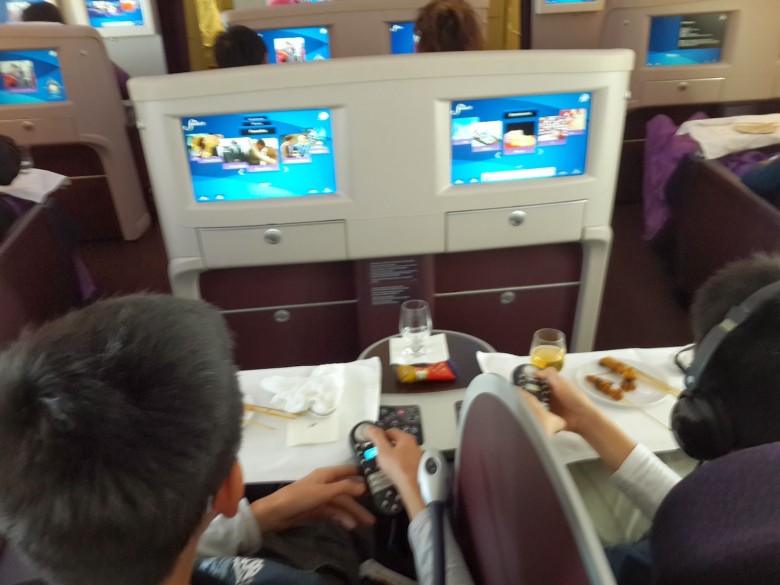 The amazing thing about flying is the ability to overcome boredom with a wide variety of in-flight entertainment options. Watch new movies that your friends have been talking about, catch up on your favourite TV show, listen to music or even play video games. If you are hungry or you need a drink, just call on an air hostess; you will be pampered. That is what we call amazing!
5. Stunning island beach destinations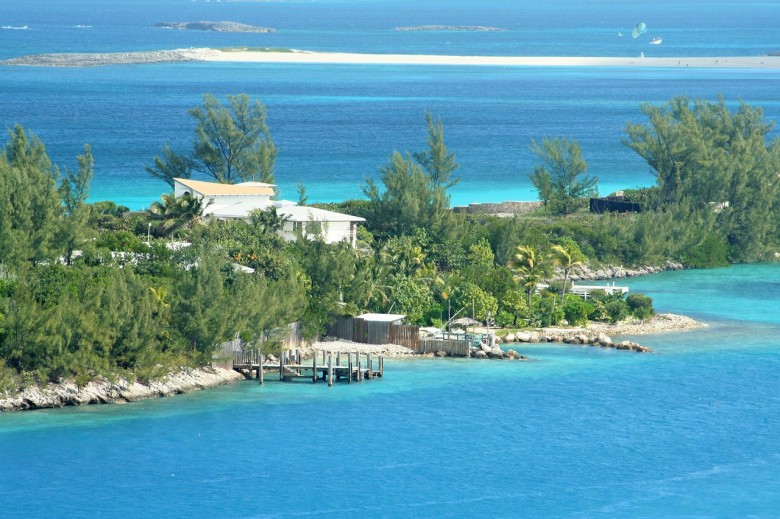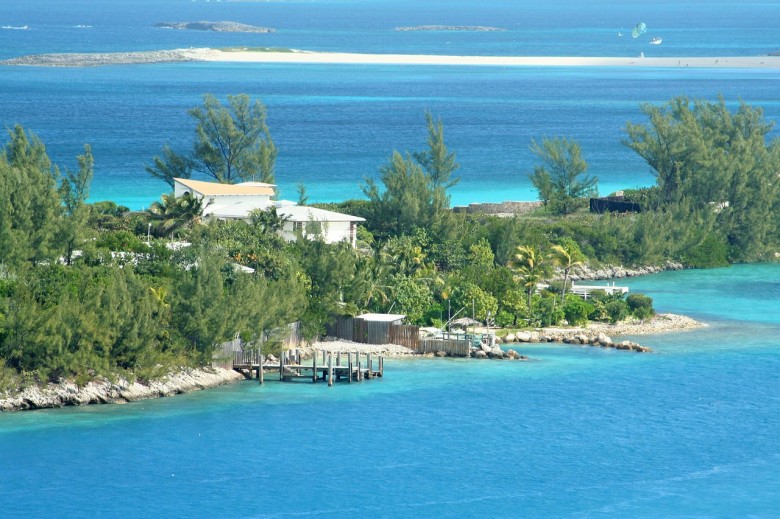 Photo – The Islands of Bahamas
The best place to melt away a day is at an island beach destination – the luxury resorts, scenic beaches, restaurants and spas. Travelling to any island beach destination will make you love travel more. Pool, beach, sun and the perfect chair, with you sipping cocktails and maybe cuddling up with a novel – this is one of our best travel experiences. Try visiting Maui, Bahamas, Mauritius and Maldives, you will understand how we feel.
6. Avant-garde Museums – exploring history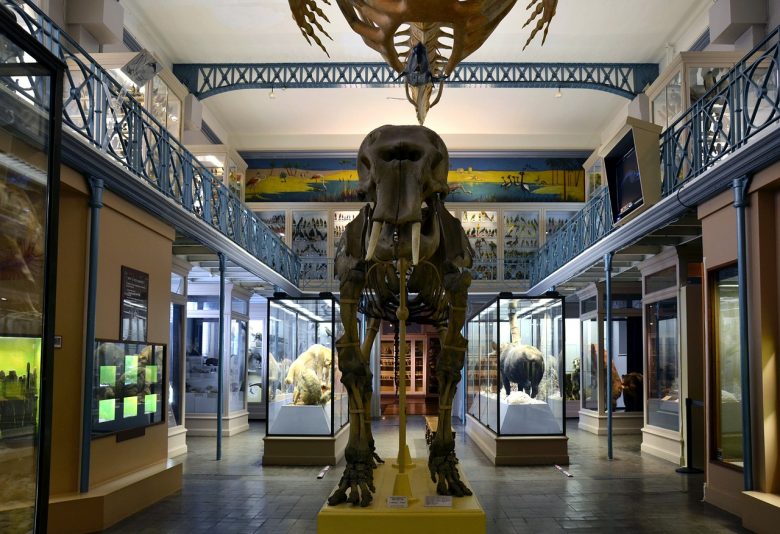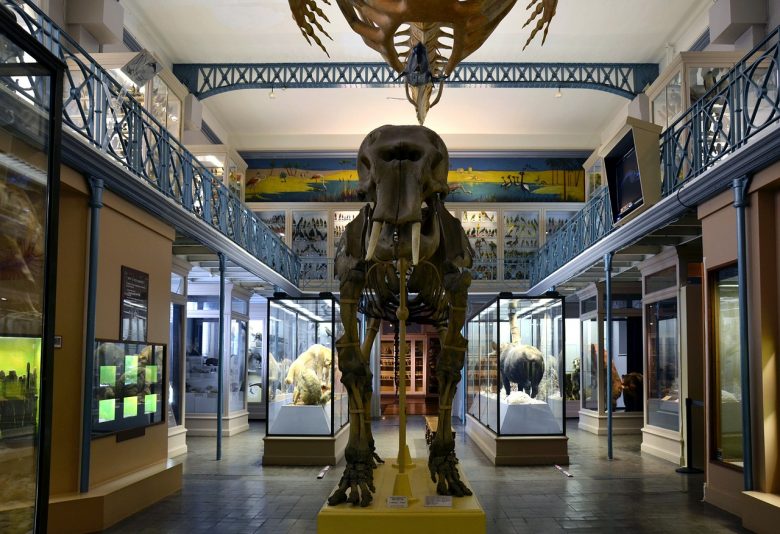 Photo – Museum of Natural History, Paris
Exploring the history of any destination is one of the exciting things we love about travel. Visiting Museums, learning about the history on display, the millions of items they exhibits from the architectural wonders, fine works of art to cultural archives. For those who are less interested in arts or culture, you will find amazing museums that feature a large collection of animals that have undergone taxidermy. The beauty, the amazing collections and diversity in the museums always make us travel again and again.
7. Delicious foods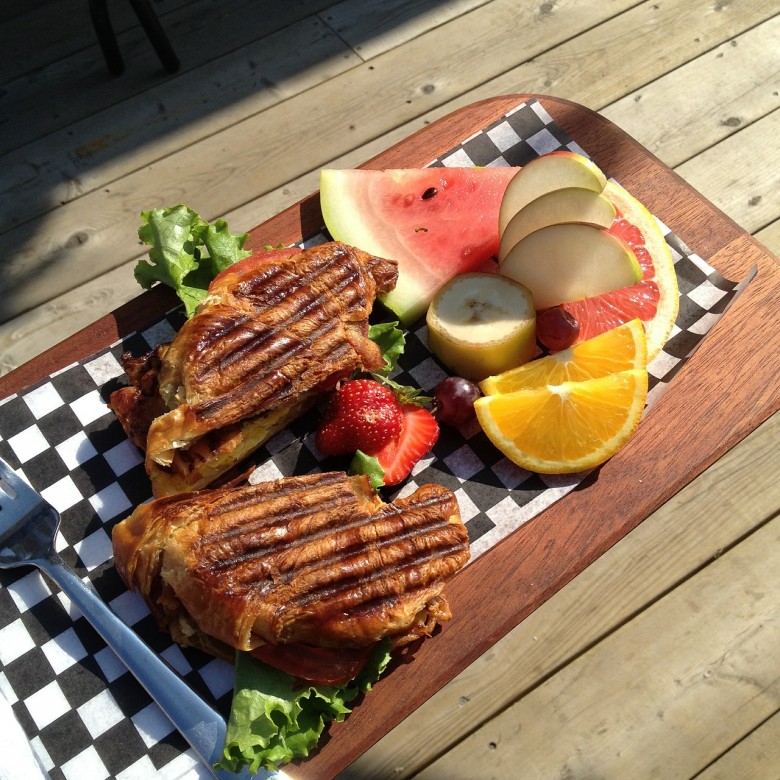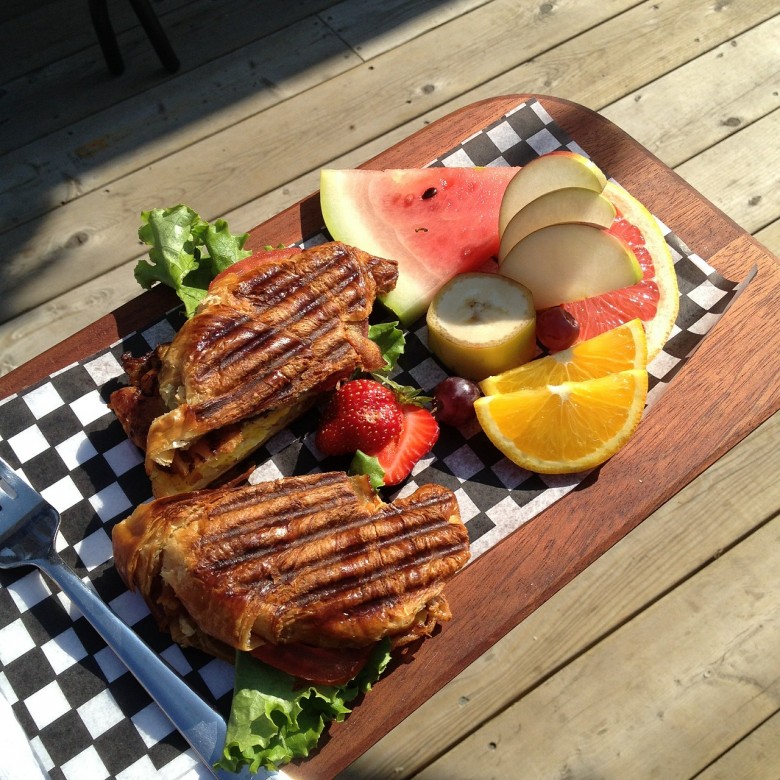 Oh, we love food! We love travelling to different gourmet destinations to discover their culinary identities and have a taste of their food varieties. We love biltong from South Africa, Pilau from Kenya, Asado from Argentina, Feijoada from Brazil, Khachapuri from Georgia, Tandoori Chicken from India and so many others. What you should not miss when you travel to any destination is the food. This makes travelling very exciting!
8. New experiences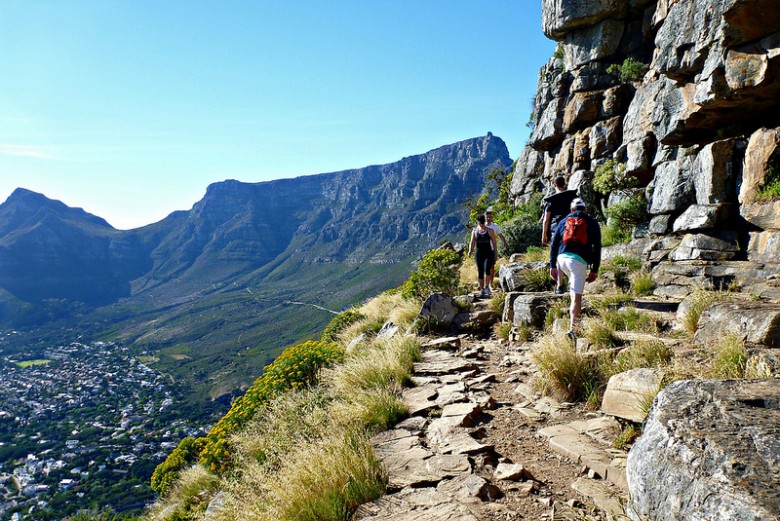 Travellers climbing the Table Mountain in Cape Town | Photo Source: Le-fabuleux-destin-de blog
When we travel, we open our world to new experiences and possibilities. We learn and try new things, do things we have never done before, say yes to something we can't imagine doing; or even get involved in adventurous activities like diving the Great Barrier Reef in Australia, exploring the backstreets of Kathmandu in Nepal, Playing with the Big Five in Kenya, climbing the Table Mountain in Cape Town or roaming the streets of Rome in Italy. All these are what make travel exciting; and as the saying goes "A mind that is stretched by a new experience can never go back to its old dimensions". Travel makes us whole!
9. Learn new languages and culture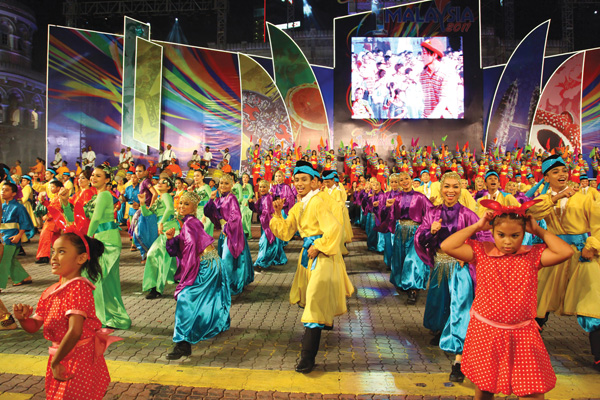 Photo – Colours of Malaysia Festival in Kuala Lumpur
Learning other languages and cultures allow us value and recognize the unified planet we live in. It helps us develop visual and ingenious feelings for wide-ranging nationality. The different languages we learn give us unswerving access to people's feelings and views. Apart from all these, discovering new cultures and learning new languages is fun and pleasurable.
10. Finding and meeting new friends

Travelling is fun when you meet new people and make new friends. To us, the memorable part of travel is the people we met, before we can even think about the places we visited. Making new friends abroad is not easy but when we do, that friendship lasts longer than we can ever imagine. Such friendship are always rewarding and worthwhile.
11. Sense of Adventure

Travelling gives us the sense of adventure, it makes us do what we never thought we could do. We mentioned earlier about new experiences, and that is what a sense of adventure is all about. However, you need to have an open mind before you can develop the sense of adventure. When you go back home, you will definitely have exciting tales of adventure to tell your family and friends. We always do!
12. Exotic destinations

Photo – Monaco,  French Riviera in Western Europe; bordered by France.
Exotic destinations are the world's best places to visit. There is much more things to see and do outside the shore of Nigeria. These destinations are a feast for the eyes, where you'll see a blend of contemporary attractions and vintage sights, lively markets and trendy shopping malls, picturesque cafes, galleries and museums, amazing restaurants, exotic beaches, regal hotels and resorts, glitzy skyscrapers, crowning architectural buildings and stunning parks. Tell us why we wouldn't love to travel?
13. The all-inclusive hotels

Photo – Hotel Berchielli in Florence
Staying in a place that makes you feel at home is one of the best parts of travelling. Getting an all-inclusive hotel that offers all your requirement – from accommodation to meals, as well as entertainment and exciting activities; makes it more exciting to travel to new places.
14. Magnificient architecture

Photo – Metropol Parasol, Spain
Seeing magnificent architecture excites us when we travel. These massive structures are relics developed by great innovators and it's always really a pleasure to see them.
15. Shopping

We have a deep love for shopping when we travel. Shopping and travel is like a impeccable combination. There is something special about shopping in another country, discovering beautiful things you haven't seen before or seeing things made by International brands. It's very exciting!
16. Photographing our travel experiences

Our love for photography has made travel very interesting and memorable. Whipping out our phones or camera and taking stunning pictures make our vacation more unforgettable.
17. Free Wi-Fi

Free Wi-fi? Of course! In Nigeria, it's not common to visit places and discover that there is an open wi-fi connection for guests or customers. Well, it is no biggie in some other countries and that's why we love to travel. You get to connect with your family and friends at home when you get free Internet access to do a lot of things on the web.
18. Transit and stop-overs

The amazing thing about stopovers or transit is that you get to explore the destination between 6 to 12 hours or enjoy an overnight stay in the city. It's definitely worth it!
19. Nightlife scenes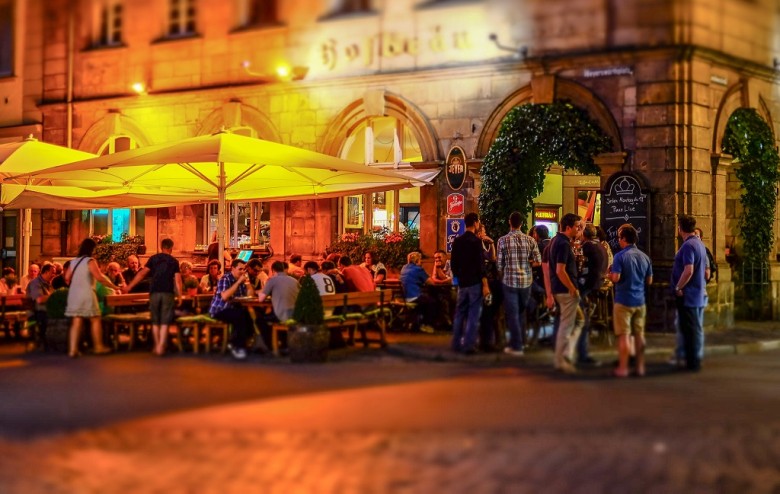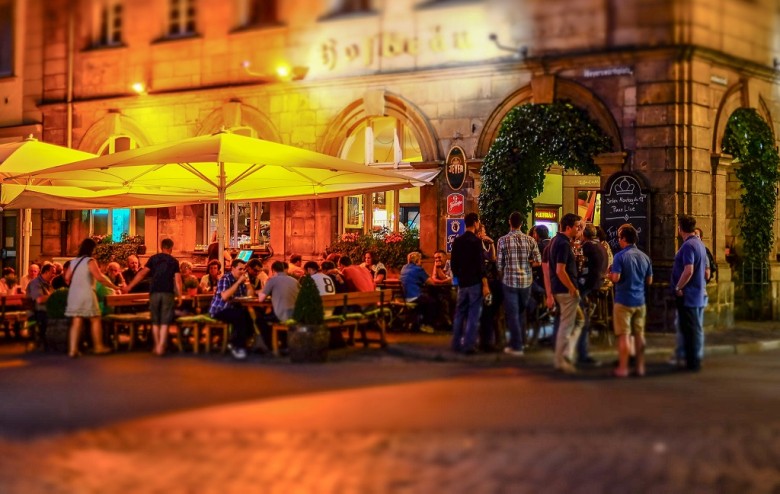 Photo Source: Matthias Ripp on Flickr
We love to party! It's amazing to party at the nightlife hotspots abroad. Discovering their music, having a taste of the local beers and drinks, dancing and partying at the lively bars and clubs, and maybe get a chance to meet that special someone. The night-life scenes abroad are always amazing!
20. Discovering hidden gems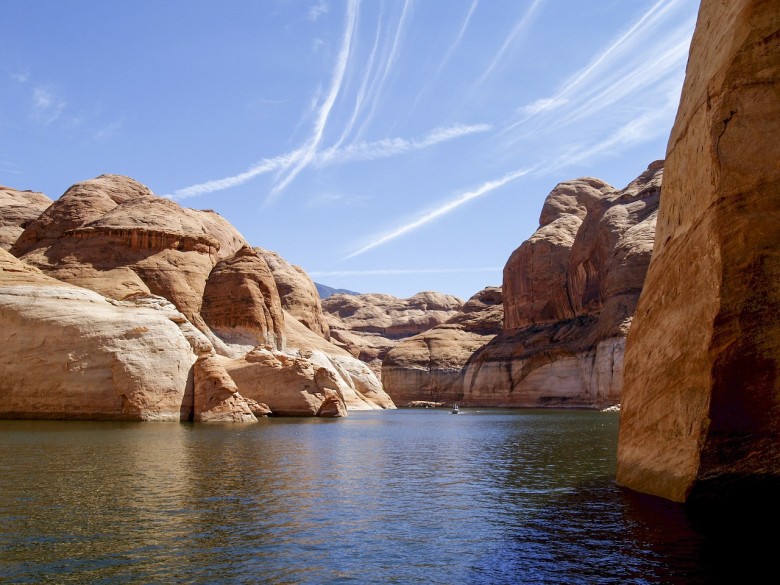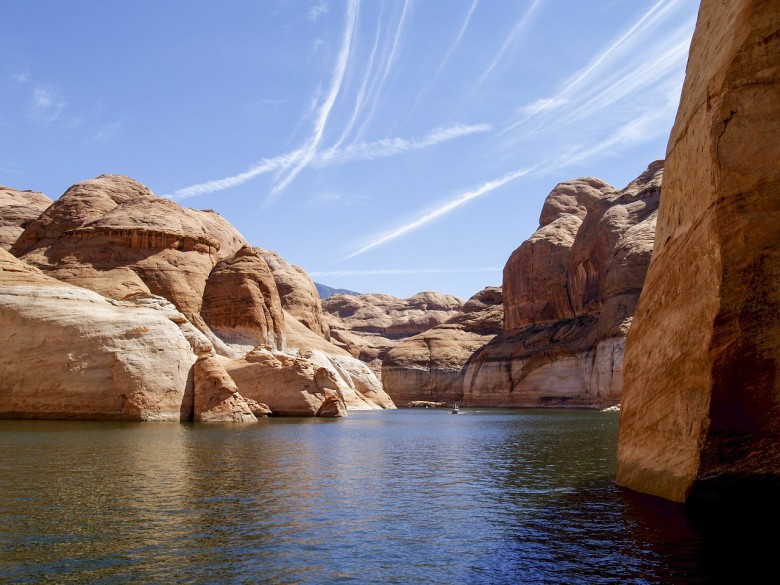 Photo – Lake Powell, Arizona
There are so many hidden gems in the world. Discovering each of them makes travel more exciting and lovable. Seeing and discovering unbelievable things and places like  spikey mountains, rugged canyons, glittering coasts, scenic sandy beaches, national parks and so much more. Visiting these places gives us a different perspective on how it's being presented to people.
All these things makes us feel invigorated when we travel. What do you love about travel? Share with us in the comment below: