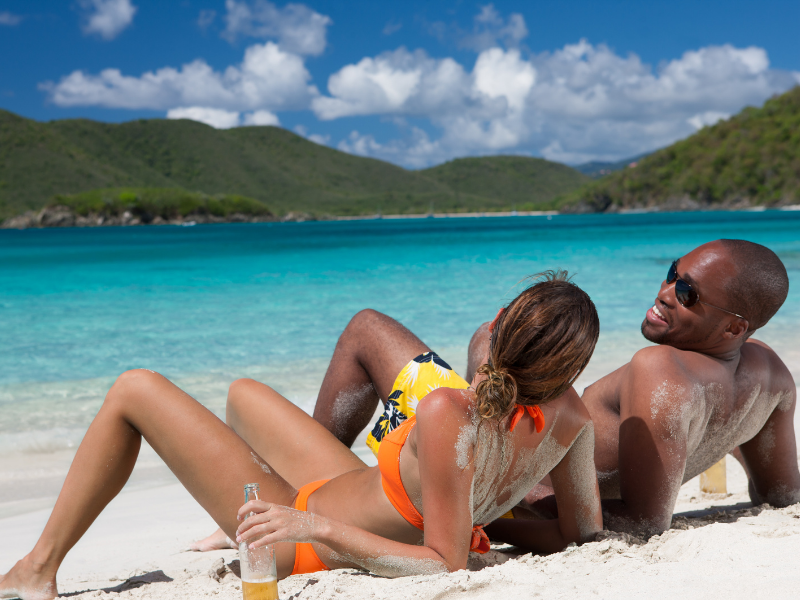 [Updated 1 March 2021]
Whether you just got engaged or are looking for a romantic escape close to home, you're in the right place. Here is our list of the most romantic honeymoon destinations in Nigeria.
1. Sencillo, Lagos
With access to the jacuzzi, internet, onsite concierge and so much more, the minimalist all-white design, lush lawns, tall palms and a private lounge overlooking the beautiful crystal-clear pool are at the top of our list for the perfect romantic honeymoon getaway. Sencillio is a luxury beach house located at Ilashe (Lagos) so if you're not on a limited budget, this is a great choice.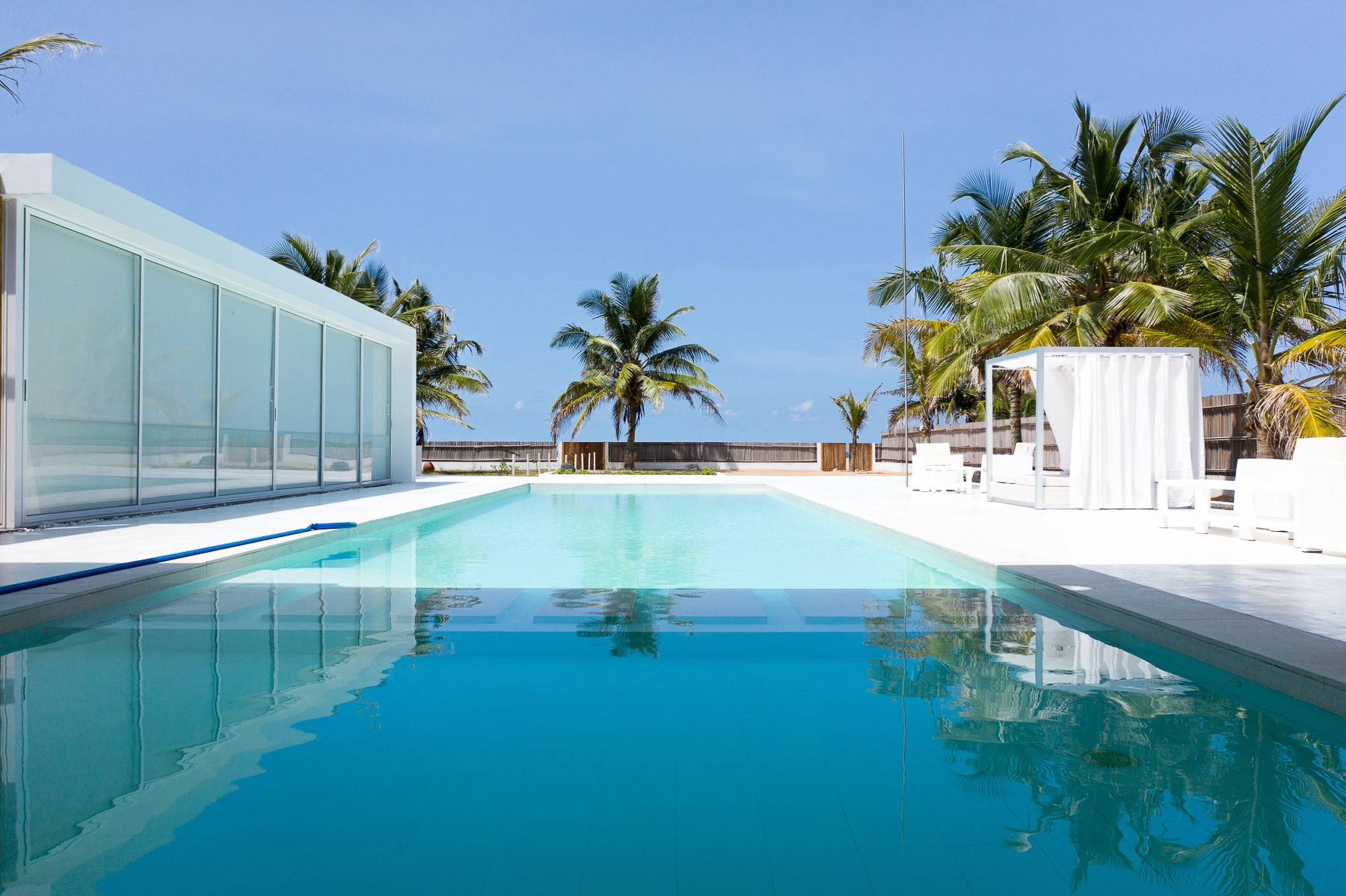 2. La Manga Luxury Villa, Lagos
Also located in Ilashe, Lagos, La Manga Luxury Villa will give you a little piece of paradise with its Spanish architecture, rooftop jacuzzi, private lounge, swimming pool, massage room, beachfront living room with an open lounge, furnished kitchen, bar and poolside barbeque grill area. What more could you ask for of a honeymoon destination?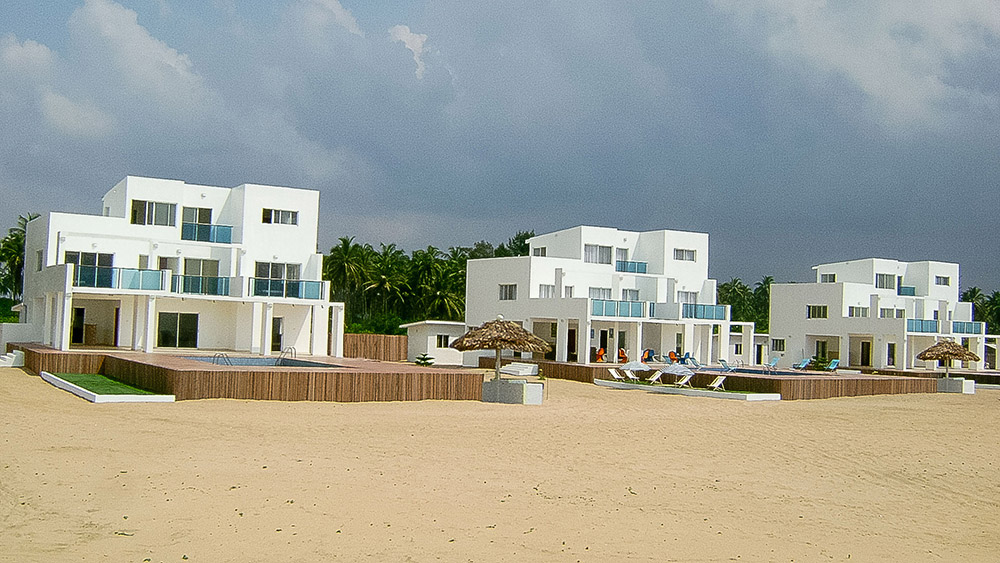 3.
Epe Resort and Spa, Lagos
Indulge in 5-star hospitality, exquisite cuisine with a variety of traditional and international dishes. Make your honeymoon more romantic and order a picnic basket packed with the chef's delights and go and explore the fantastic sights of Epe.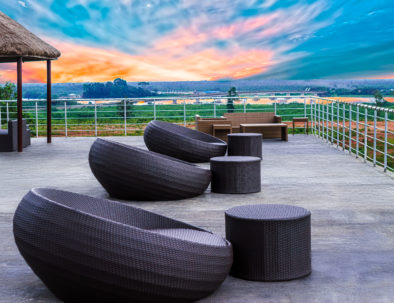 4.
Inagbe Grand Resort & Leisure, Lagos
If you're an activity-loving couple, Inagbe Grand Resort & Leisure is the perfect honeymoon destination for you. With pocket-friendly access to horseback rides, speed boats, quad bikes and more, you might forget for a second that you're in Nigeria.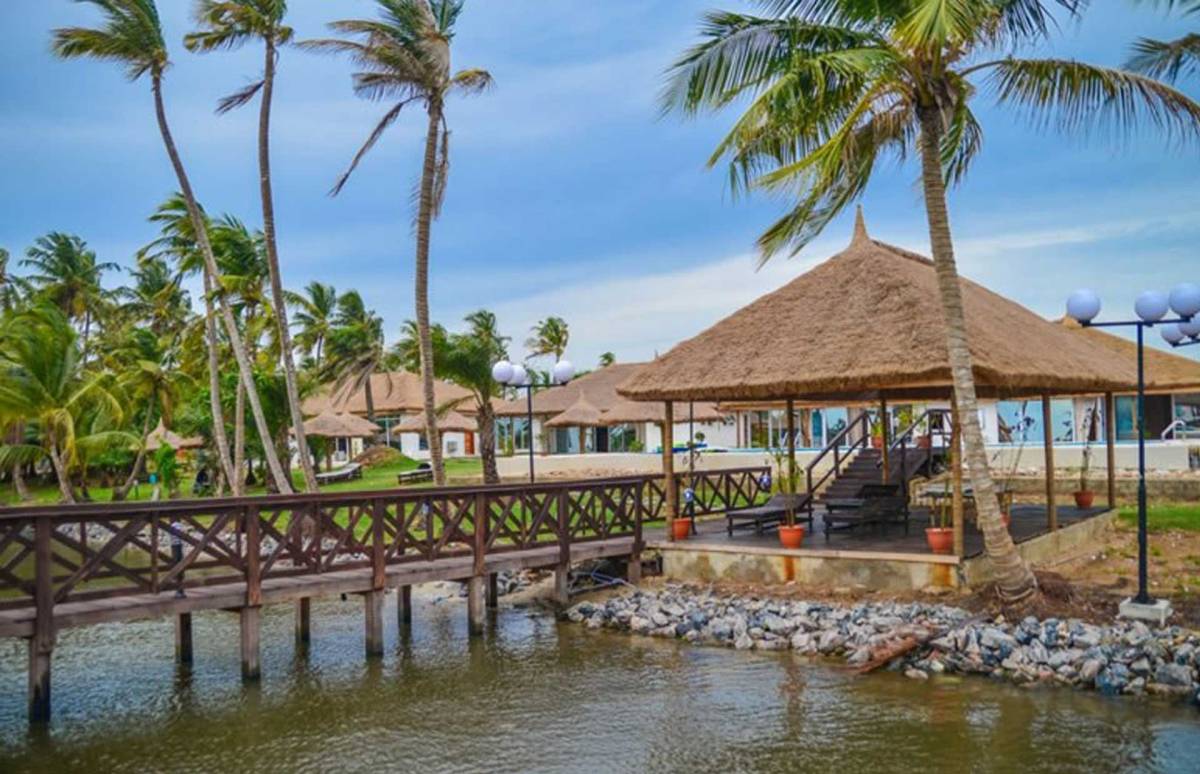 5.
HOV Beach Resort, Lagos
Located in the heart of Ilashe in Lagos, HOV Beach Resort is a picture-perfect honeymoon destination in Nigeria. Take long romantic walks on the beach or stay in and enjoy the tranquillity of the traditional beach house as happy newlyweds.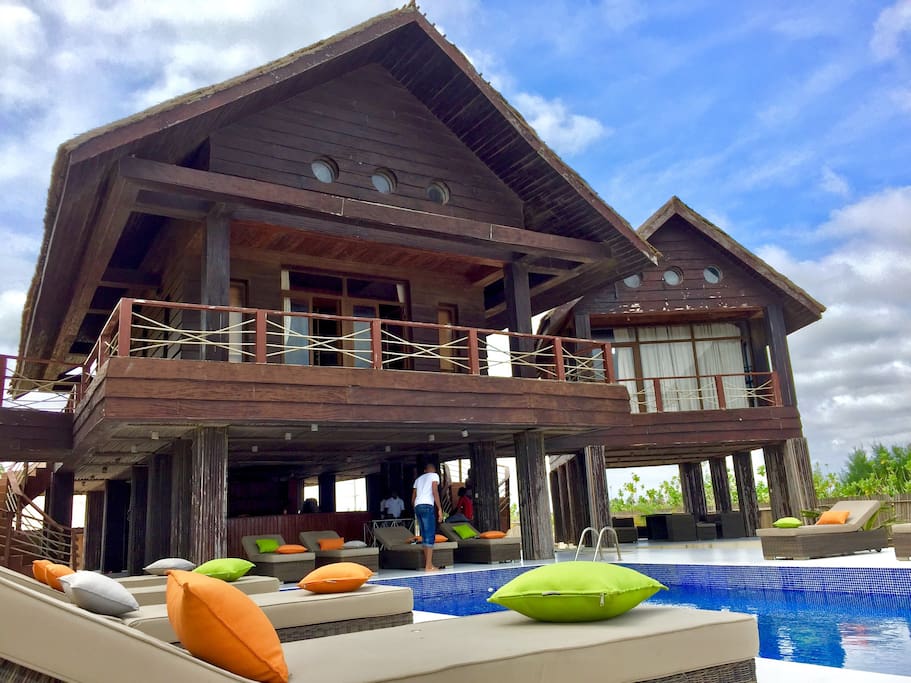 6.
Jaybee Beach Camp, Lagos
Not your typical honeymoon destination, it works if you're looking for something a little unorthodox. Book a cabin or room and enjoy romantic bonfires and glamping at its best. You can look forward to sailing in Tarkwa Bay, and of course, delicious food. The ocean beckons, will you answer?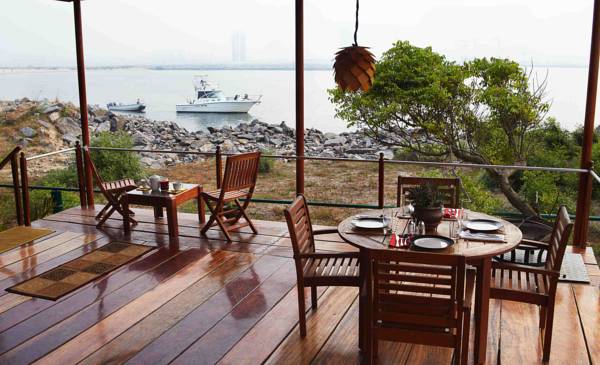 7.
Obudu Mountain Resort, Calabar
Obudu Mountain Resort, also known as Obudu Cattle Ranch, is one of Africa's go-to tourist attractions which makes it one of the most romantic honeymoon destinations in Nigeria located in Obudu, Calabar. With the best viewpoints, fresh mountain air, winding waterfalls, green mountain ranges and rare species of birds, the world's problems seem to fall away, where you can focus on each other.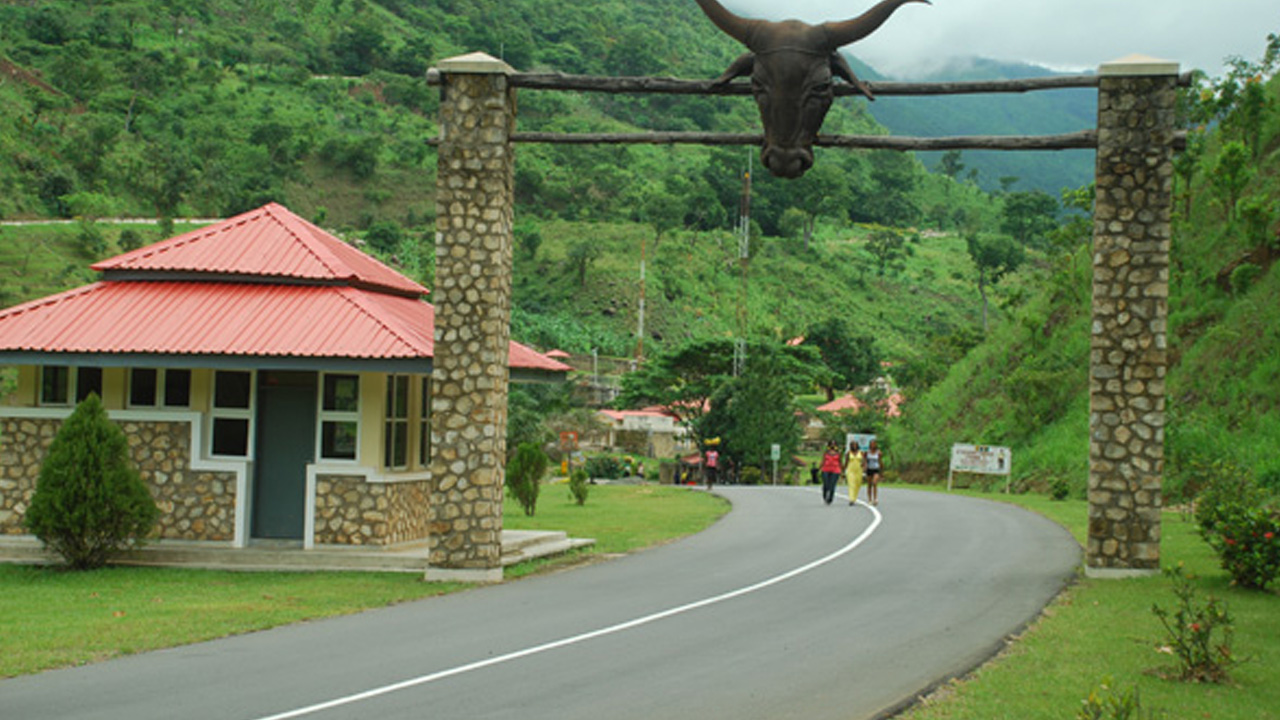 8. Yankari Game Reserve, Bauchi
Spice up your romantic honeymoon and take a tour to historic attractions like the Marshal Caves, the Wikki  Warm Springs or go on a safari and enjoy the wildlife. Pick this pocket-friendly gem located in Bauchi State and your honeymoon is guaranteed to be full of fun and memorable experiences.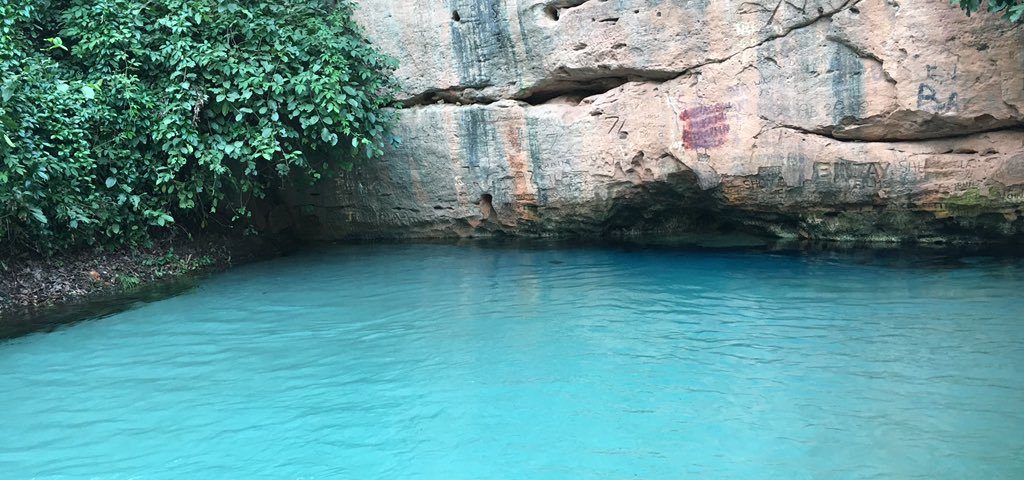 9.
La Campagne Tropicana, Lagos
Situated at the coast of the Atlantic Ocean along the Ibeju-Lekki expressway, La Campagne Tropicana has to be on the list of top 10 romantic honeymoon destinations in Nigeria. What's more romantic than the view of each sunrise and sunset from your treehouse in the arms of your new husband or wife?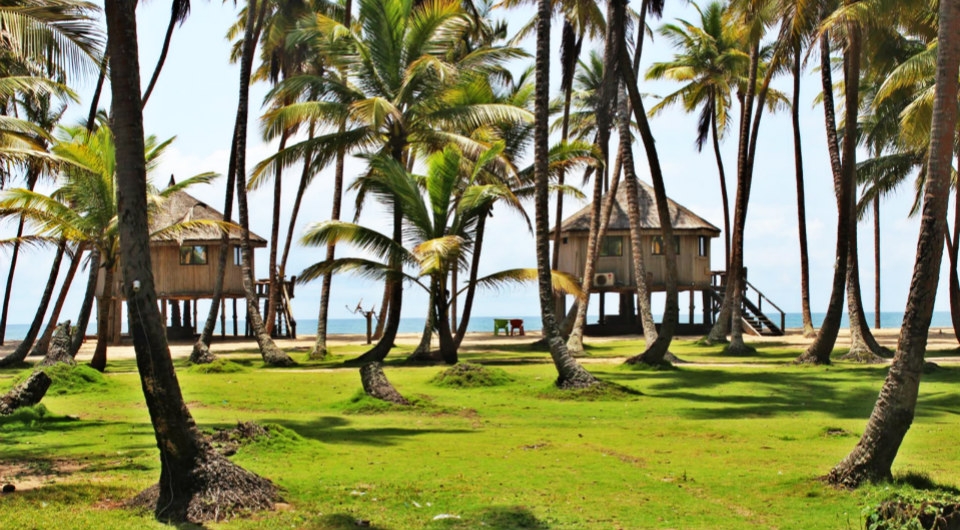 10.
The Whispering Palms, Badagry
Can't go to the Caribbean? Then bring the Caribbean home! You can still have your dream Caribbean romantic honeymoon at the Whispering Palms in Badagry. Grab a coconut and a straw and explore the resort and its amazing scenery. You just might encounter a talking parrot along the way!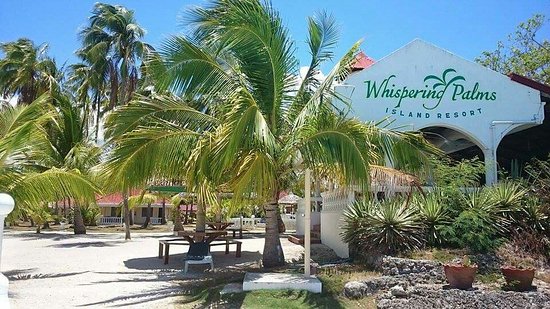 Have you been to any of these romantic honeymoon destinations in Nigeria? Share your experiences with us in the comments. 
Be the first to know about our latest travel guides, flight deals and hotel stays when you sign up for our newsletter.
All information on this blog page was correct at the time of publishing and may change at any time without prior notice. Travelstart will not be held liable for loss or inconvenience resulting from the use of out-dated or incorrectly noted information.