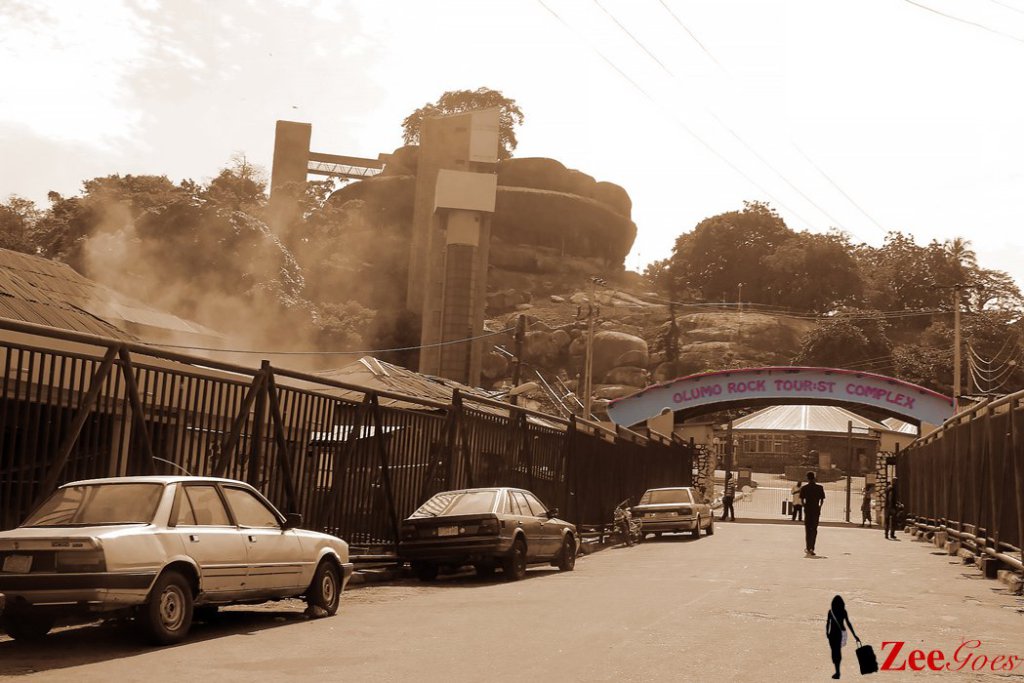 This year, Nigeria has enjoyed a pretty healthy spike in local tourism.
The cost of traveling out of the country has become heart-attack inducing and many Nigerians are now looking within the country borders for affordable, educational, safe, and fun places to explore.
The most popular tourist destination, going by social media trends, seems to be Abeokuta's Olumo Rock.
About four years ago, my friends and I went on a road trip to explore Olumo Rock and hunt the local market for Elubo (yam or cassava flour used to make a popular yoruba dish, Amala).
As a kid with my head stuck between the pages of whatever romance novel I could get my hands on, my knowledge of Nigeria's history and travel destinations were limited. When I moved back to Nigeria I decided to correct my cultural blindness by seeing and learning more of my home.
Olumo Rock was on my top 5 must visit list.
The travel from Lagos to Abeokuta was under 2 hours on a Saturday morning and relatively uneventful.
Olumo Rock was a refuge location for the Egba people during the time of war. The tiny space many squeezed into to gain higher grounds and safety is pretty impressive to see and crawl through. The view of Abeokuta from the top of the rock was awe inspiring and makes for a beautiful location for picnic, assuming the many goats that roam the rock would not ask for their own share of the grub.
Once we were done hiking around Olumo Rock, we drove off to hunt for some freshly made Elubo in the local market. For those unfamiliar with Elubo, Elubo is either Cassava or Yam flour used to make a popular Yoruba dish, Amala. I could spend days waxing poetry about the beauty of Amala, Ewedu, and Gbegiri…I think I may have lost some people here! No worries, if you are lost on what Amala is and you are in a Yoruba part of Nigeria, go to the nearest local restaurant and ask for Amala, Gbegiri, and Ewedu. You are welcome!
As soon as we were done buying enough Elubo to last a lifetime, we hopped into our car and headed back to Lagos.
– I recently learned that Abeokuta can also be accessed by train too!
My friends and family call me ajala traveler and minister of enjoyment. On the flip side, I am a serious business woman that knows to make space for a bit of 'me time' whenever I see an opening for it. Traveling allows me to gain perspective in life and helps reset my work juices. I'm all about experiencing the food, the people, the language, and the in betweens that come my way.