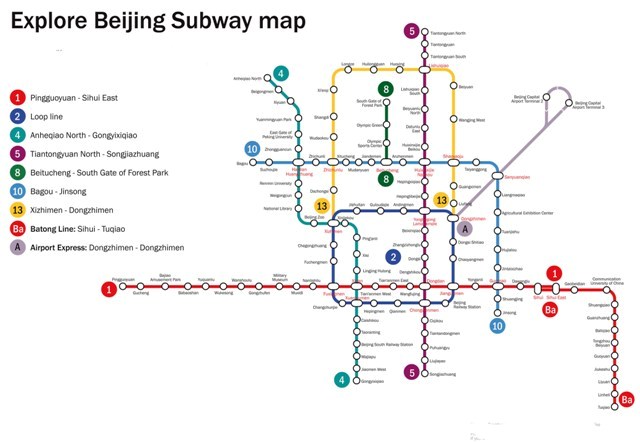 First introduced in 2005, iPhone and Smartphone became the "in" technological goods. They were certainly considered a luxury item when first introduced as pricing was high. Now being more affordable, they are now found everywhere and are here to stay. What makes them so attractive is the availability of apps making the telephone become a handheld minicomputer.
There are literally thousands of apps available, but we suggest that these 10 are the ones that make travelling in a foreign nation easier. They have all been created for the iPhone. However, many of them are now compatible for Android phones and you will also find some on Blackberry Appworld.
1. AllSubway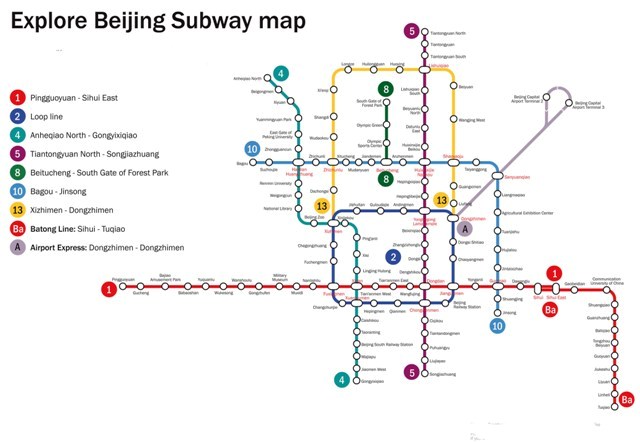 Don't be intimated travelling on a subway, metro or underground in a foreign city. The subway app can't be beat no matter where you are going. This app details the subway systems of more than 160 cities throughout the world and is much easier than using a map. You can map out your journey beforehand.
2. City Maps 2Go Offline Maps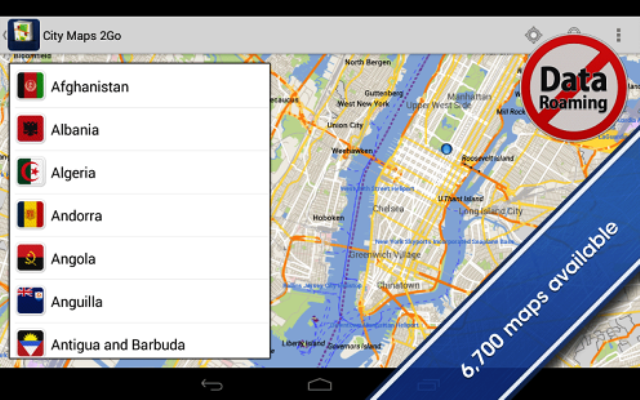 Despite the unwieldy title, this app provides an extremely simple and useful system for any person. It provides free maps of many cities and the app will not entail any Wi-Fi or roaming charges. It also pins locations of restaurants, cafes and shops for a fee. The free version only allows maps to be downloaded.
3. GateGuru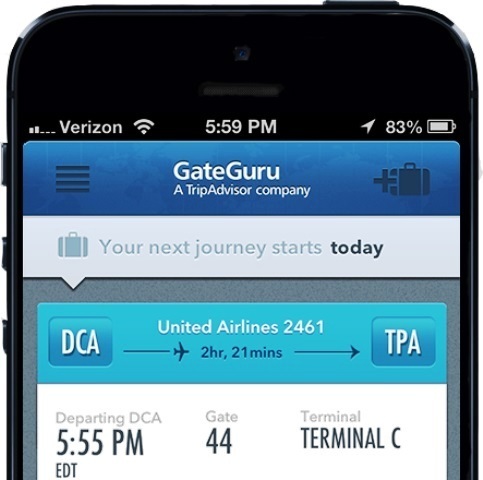 GateGuru is an ideal app when waiting around the airport or train station prior to departure. The app allows one to put in their flight and follows up with any warning such as the gates number or if time of departure has changed or anticipated delays. If delayed, the app can direct the passenger to any restaurants in the terminal.
4. iStone Travel Translation App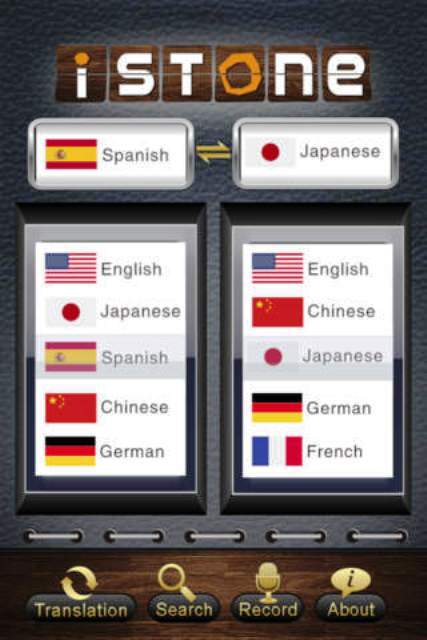 For years, travellers of all kinds have been hoping for some instant translator that makes speaking easier for them. The iStone translator is what they have been waiting for all this time. This translation app comes in 12 languages with native pronunciation. Translate amongst Arabic, Chinese, English, French, German, Italian, Japanese, Korean, Portuguese, Russian, Spanish and Thai.
5. Packman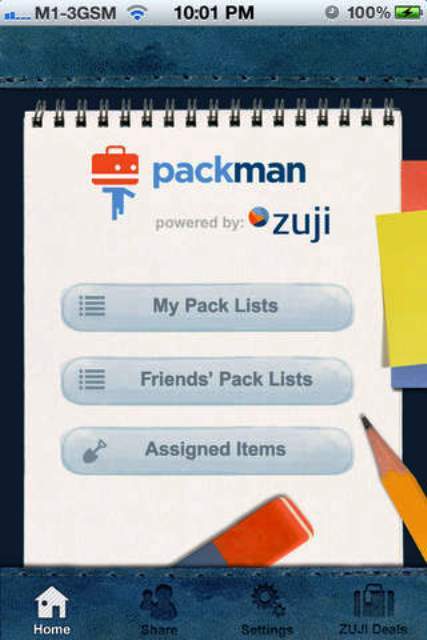 Packman is one of the best apps for pre-trip planning. It is the app that most travellers appreciate as Packman helps users designate ways to categorize and properly pack their luggage It also allows users to create their schedule and list their preferences of what they want to do on holiday.
6. Skype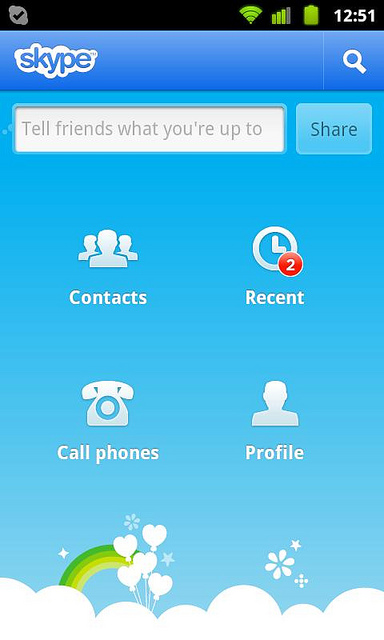 Skype is perhaps the best known for its phone and video calling service. The service has advanced over the years and now is a handby app that is considered irreplaceable during times of travel. No matter where you may be, Skype will always come in crystal clear HD and can be accessed with just a simple Wi-Fi connection to keep in touch with those far away.
7. Tipulator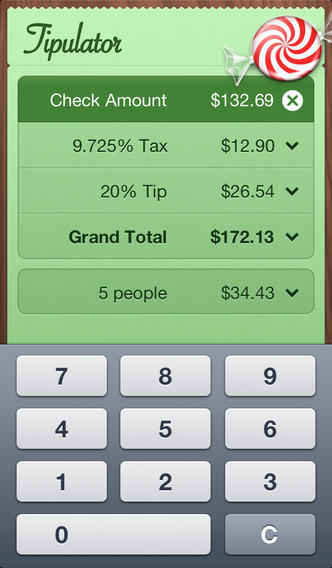 In some foreign countries, it is customary to leave a 10% tip while, in others, it is 15% or as high as 20%. Make it easy to calculate the correct amount for a tip after dining by using the Tipulator. The right tip is will always be achieved by simply entering the amount of the check and the percentage required for the tip. Easily split the bill among your companions by entering the number of people who will be contributing to the final payment
8. Wi-Fi Finder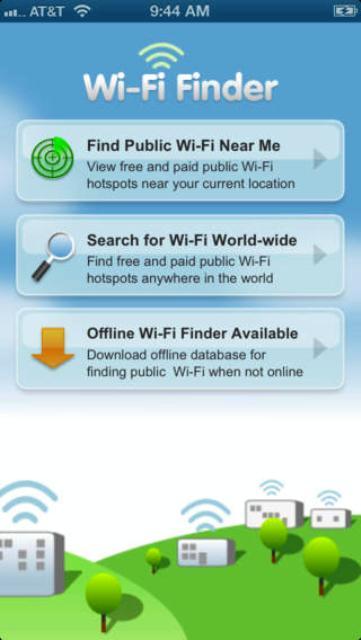 As any frequent traveller would know, it can be extremely difficult to find a good location to obtain a Wi-Fi connection. Wi-Fi Finder aims rid you of those concerns. The app works in over 140 countries and helps you locate both paying and free Wi-Fi hotspots.
9. XE Currency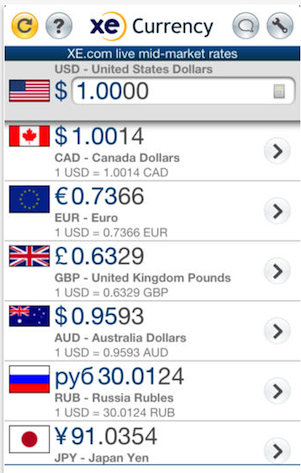 For those who need currency exchange rates quickly, this is the right app for you. With this app, one can access currency rates live. Now calculate the difference immediately into Nigerian Naira and know exactly how much you are paying in your own currency.
10. Zagat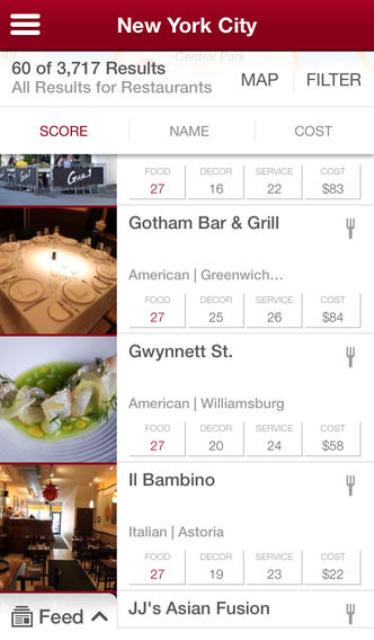 Zagat Books have been around for years with public critiques of restaurants in cities around the world. Now in app form, Zagat allows one to visually see the menu at world-wide dining venues. Now you can decide before dining as to what is appealing or highly recommended by other visitors to these dining venues. Search out a place beforehand with ease if craving a certain cuisine. The listed ratings are presented three ways and based on food, service and décor.
It didn't take long that the rage for having an iPhone became a benefit for those on the go. Nigerian travellers are now using these travel tools to help make their holiday stress-free.