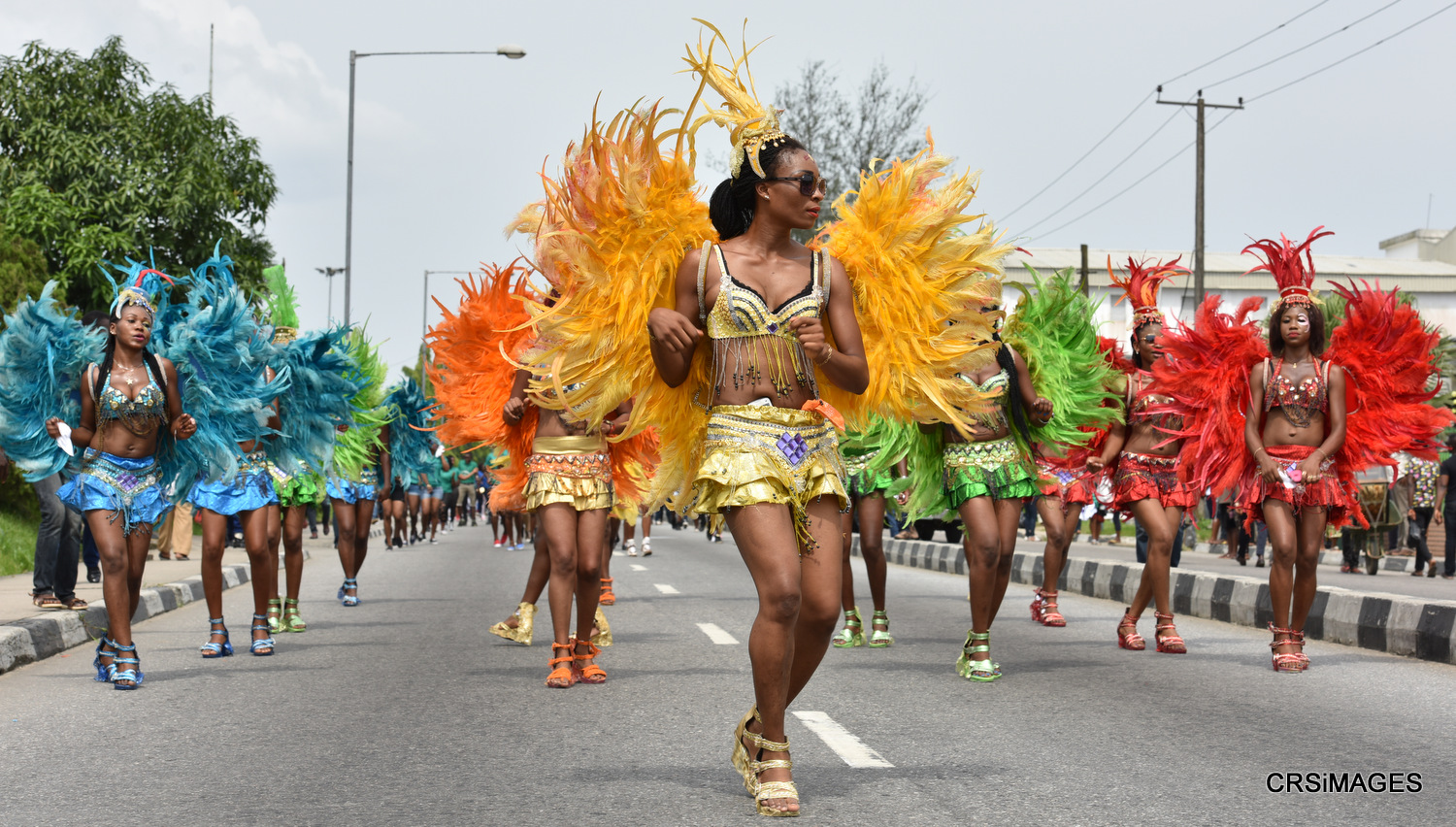 Experience the most exhilarating moment of your life with the biggest carnivals coming up this December in Nigeria. Carnivals in Nigeria are annual events that depict the strong cultural heritage and diverse arts. This is the period that people visit their respective states to celebrate their traditional norms and customs.
Nigeria can now boast its local festivals and stand a chance to compete against other countries. Apart from Christmas which is the most celebrated festive season globally, here are some local or national celebrations happening in December within Nigeria;
Click here for awesome deals on flights.
1. Carniriv
This is one of the biggest festivals in Nigeria that is annually held in Port Harcourt one of the most beautiful cities in Nigeria, with the participation of over 2 million people. It is a free 7-day funfair with  an abundance of seafood to savour on during the carnival. The carnival is a blend of culture, tradition, fashion and lifestyle fused together to showcase the rich heritage of Africa.
2. Ogwashi-Uku Carnival
This is one of Nigeria's oldest and most colourful carnivals that attracts thousands of people. A three-day fiesta that begins December 24 and ends December 26 featuring a carnival float procession, cultural dances, musical concerts, fashion shows, dinner parties, quizzes, competitions, talent hunt and displays targeted at the progress and development of the community.
3. Lekki Sun Splash
Lekki Sun Splash is usually organised at Maiyegun Beach on Lekki Peninsula in Lagos on December 25 and 26, exhibiting great Nigerian musicians. It is a music festival with different artistes in Nigeria attending the event, with over  100,00 people attending this exciting festival annually,  as well as renowned artistes from all genres of local music such as Juju, Fuji, gospel, reggae, disco, and high life among others.
4. Ofala Festival
The Ofala festival is also known as Ofala Nnewi, and is celebrated for 2 days in December and January by indigenes of Onitsha, Anambra State. It is described as the most prominent cultural festival in Igboland that celebrates the rich culture of the indigenes. This is a festival one should not miss this December with an array of masquerades and wonderful parades. It is a great way to spend the end of the year.
5. Igue/Ewere Festival
The Igue or Ewere festival is an annual cultural event in Benin, Edo State. It takes place during the first half of the month of December in Benin City with so many acrobatic displays, costumed dancing and a procession to the Oba of Benin palace. It is an interesting festival which displays the intriguing Benin culture and its people.
6. Calabar Festival
This is the most elaborate festival in Nigeria. It is a weeklong event and the next thing to the yearly Rio de Janeiro carnival of Brazil. Calabar festival is a celebration of creativity and culture, that blends with both the traditional and modern lifestyle of the people in Cross River State. It features colourful costumes, mesmerising dancers and dance steps and has attracted over a million people to witness the colourful carnival, tagged as  "Africa Biggest Street Party"
Do not miss any this fun filled festival this December as you will be missing an experience of a lifetime.
Book for cheap flight here