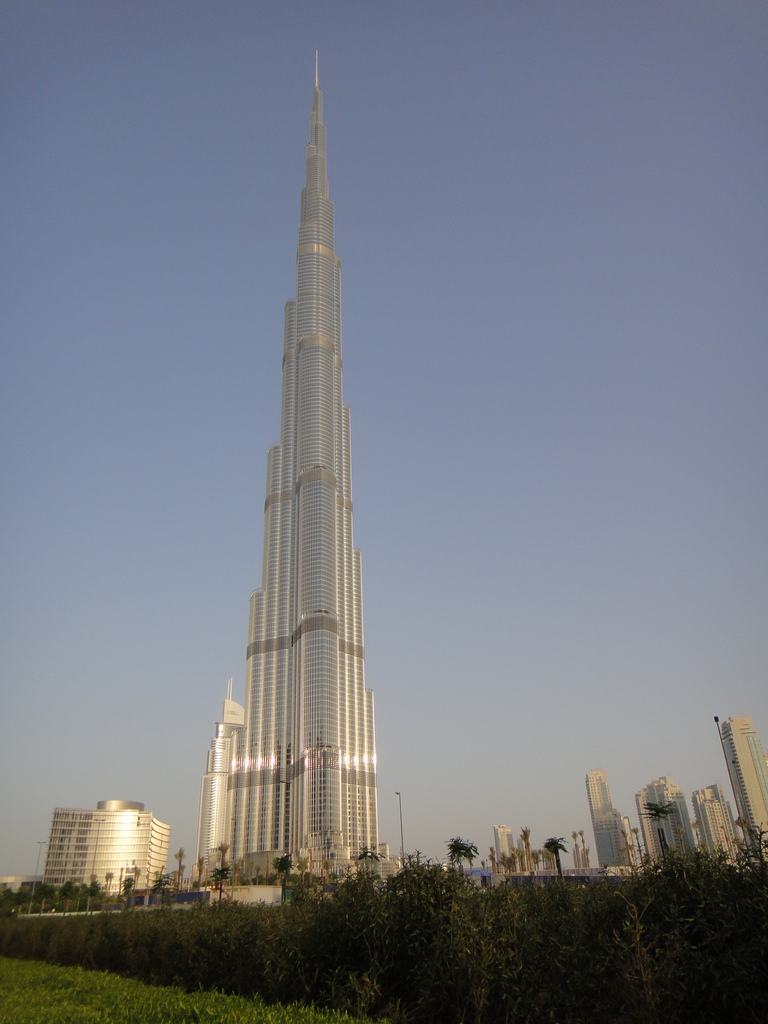 Dubai is no doubt a paradise for any traveller and most Nigerians have succumbed to its charm. Today, Dubai is one of the most visited destinations for Nigerians. It is a vibrant city steeped in rich culture, and history offering some of the best value attractions that anyone can enjoy.
We embraced the Dubai travel experiences of our Facebook fans and this has helped us to come up with our list of the top 10 attraction sites Nigerians visit in Dubai. According to our fans, these attraction sites are fondly remembered always and they would love to return to see the most iconic sightseeing symbols of United Arab Emirates.
Here is a list of our top attraction sites that Nigerians visit in Dubai;
1. Burj Khalifa
Burj Khalifa, about 828metres tall, is one of the tallest buildings in the world. The building is magnificent and beautiful, an impressive sight; it is a place everyone wants to visit. You get to see the breathtaking views of Dubai, the desert and the sea from an outdoor observation deck called 'At the Top' on the 124th floor. There is a gift shop on the 124th floor where you can buy souvenirs to take home.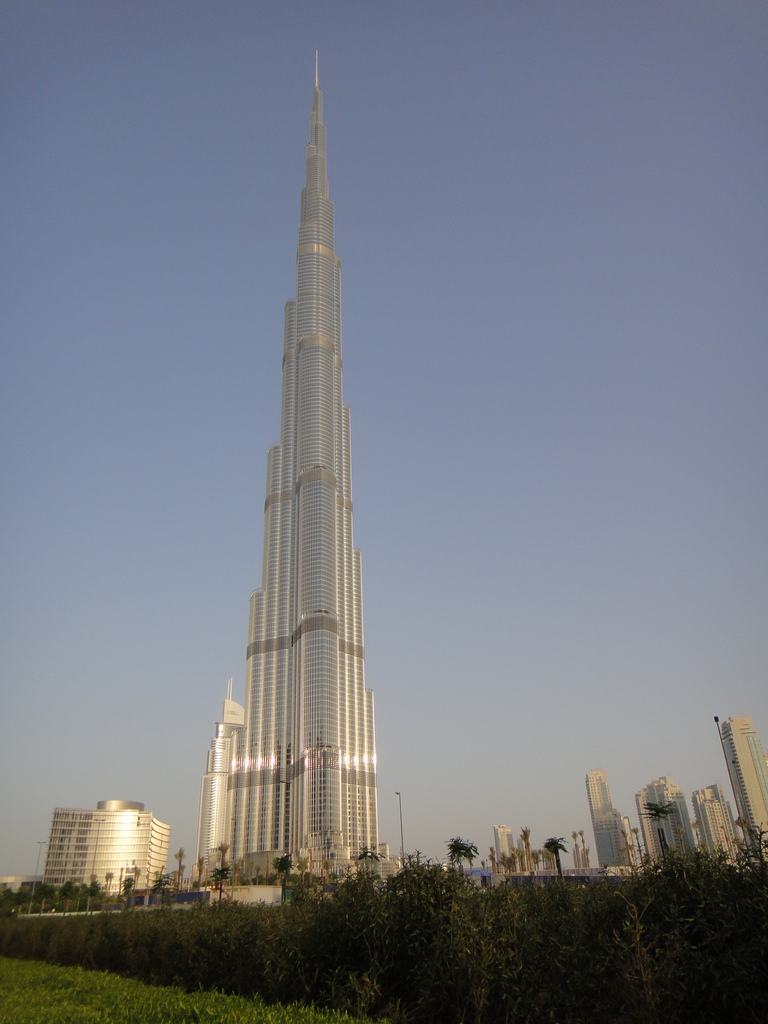 2. Mall of the Emirates
Mall of the Emirates is the one of the largest shopping malls in the world with hundreds of international brand stores, a muilti-screen cinema, a theatre, cafes and restaurants. You will have great experience visiting the Mall of Emirates, shopping and having fun at the same time.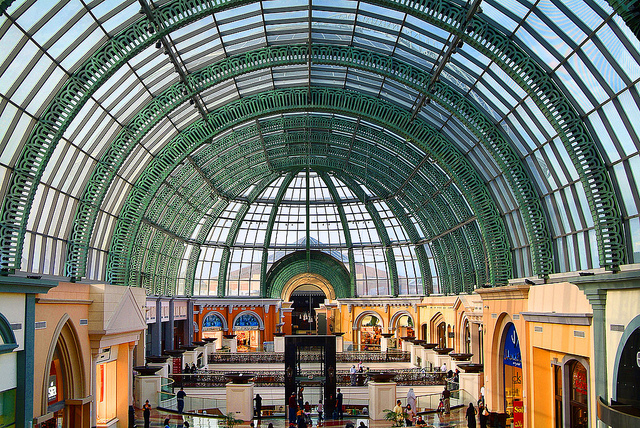 3. Dubai Mall
Dubai Mall, located next to Burj Khalifa, is the largest mall in the world with over 1, 200 luxurious stores. There are lots of things to see and do in the mall such as salt water aquarium, a skating rink, beautiful hotels, cafes, restaurants and cinemas. Dubai Mall is much more than shopping, you will surely have fun when you visit the mall.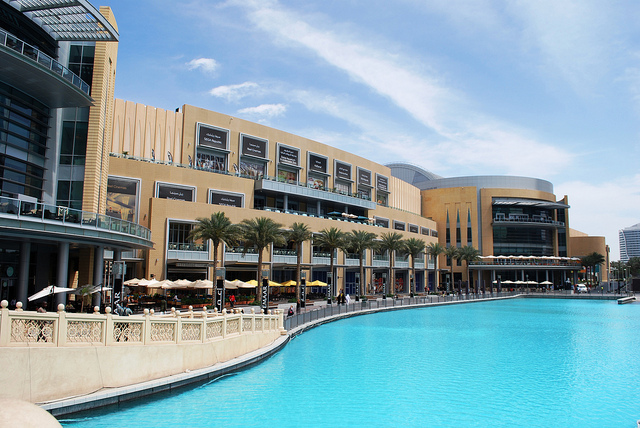 4. Dubai Fountain
The Dubai Fountain, world's largest fountain system, located outside the Dubai Mall, a ground lake below the Burj Khalifa with fountain that shoots water 500 ft into the air, accompanied with music. The fountain show is always impressive and it takes place about twelve times in day. The fountain is always illuminated at night and its a beautiful sight to behold.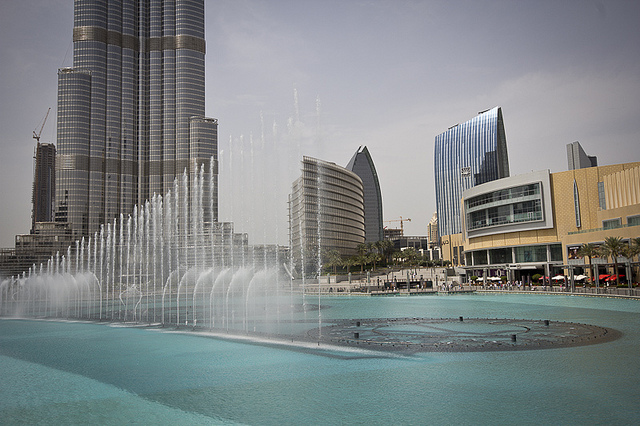 5. Palm Jumeirah
Palm Jumeirah is the world's largest man-made island with a crown made up of 17 fronds, bow-shaped surrounding and a two kilometre long trunk. The island is a renowned tourist destination and consists of luxury villas and apartments. If you don't want to lodge in a hotel, you can rent a self-catering apartment in Palm Jumeirah for the duration of your stay in Dubai.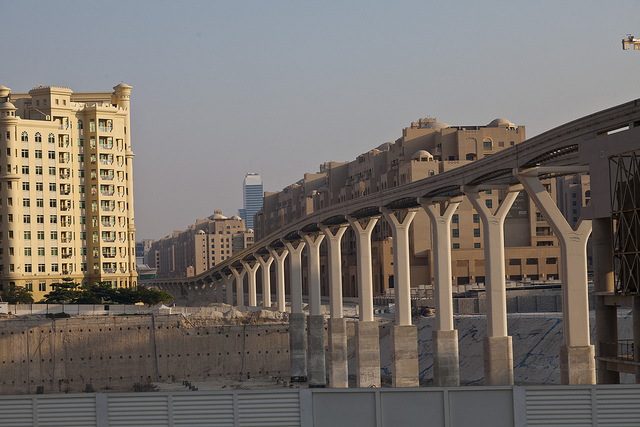 Palm Jumeirah Monorail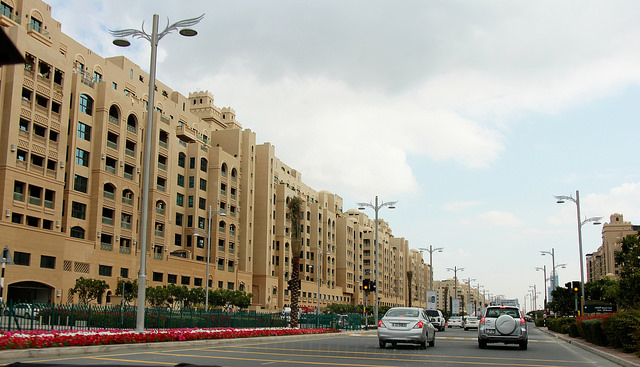 Luxurious Apartments on Jumeirah Island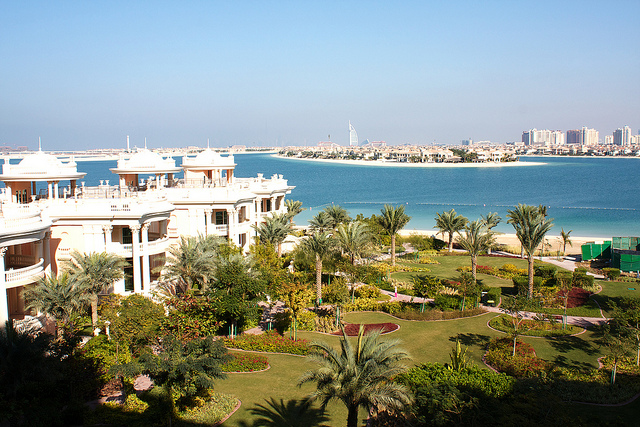 Palm Jumeirah
6. Jumeirah Beach
Jumeirah Beach is a long beach in Dubai which consists of several beaches and beach parks. Along the beaches, there are several Emirate's most luxurious hotels such as Burj al Arab. If you want to bathe or skin-dip in a sea in Dubai, visit Jumeirah Beach. The most popular water park in Jumeirah is Wild Wadi Water Park.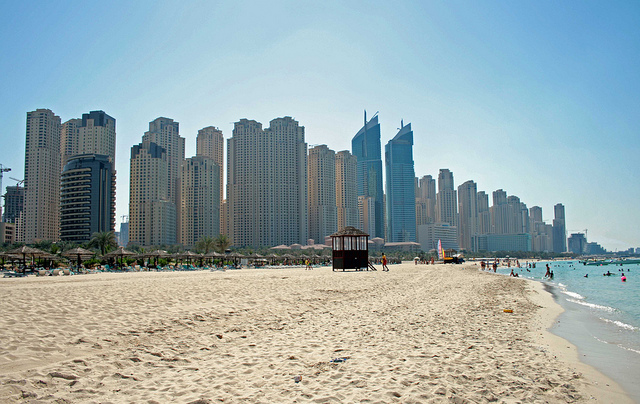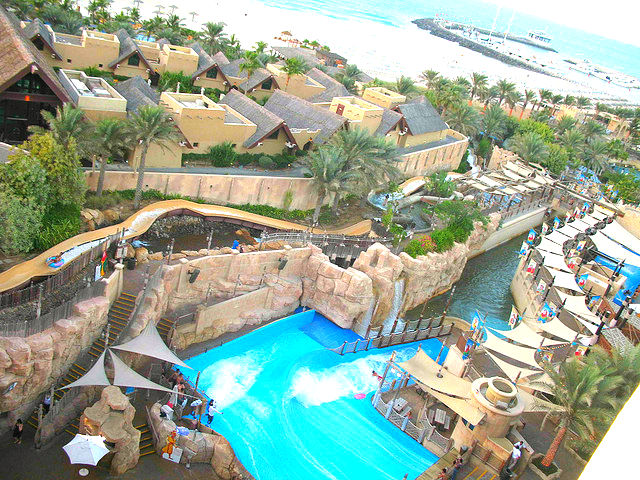 Wild Wadi Water Park
7. Dubai Creek
One of the most popular pleasure trip among Nigerians who have travelled to Dubai is to go on a cruise ride on a classic wooden boat, a dhow on Dubai Creek. Overlooking the Dubai Creek is the Dubai Creek Golf and Yacht Club, which dominates the Dubai's attractive waterfront. For a refreshingly golfing experience, visit the Dubai Creek Golf and Yacht Club.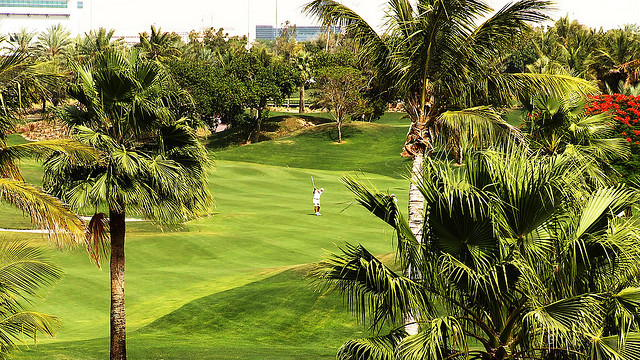 Dubai Creek Golf and Yacht Club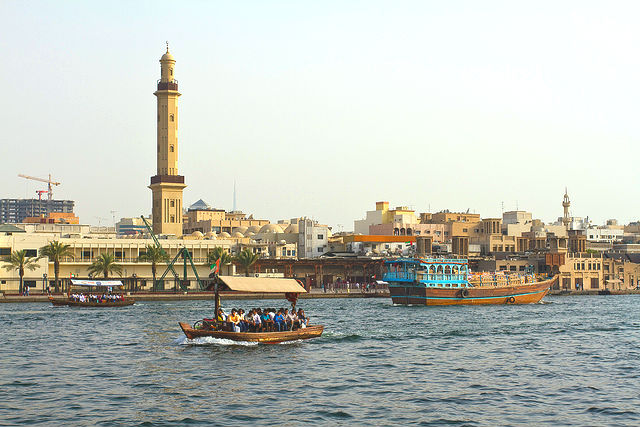 Cruise Ride on Dubai Creek
8. Dubai Zoo
Visiting the zoo is one of the great experiences in the captivating subtropical land of UAE. The zoo is an important landmark located in the central part of Jumeirah in Dubai. The zoo is filled with a variety of great animal species such as Arabian wolf. You get to see beautiful creatures and enjoy the nature-loving setting.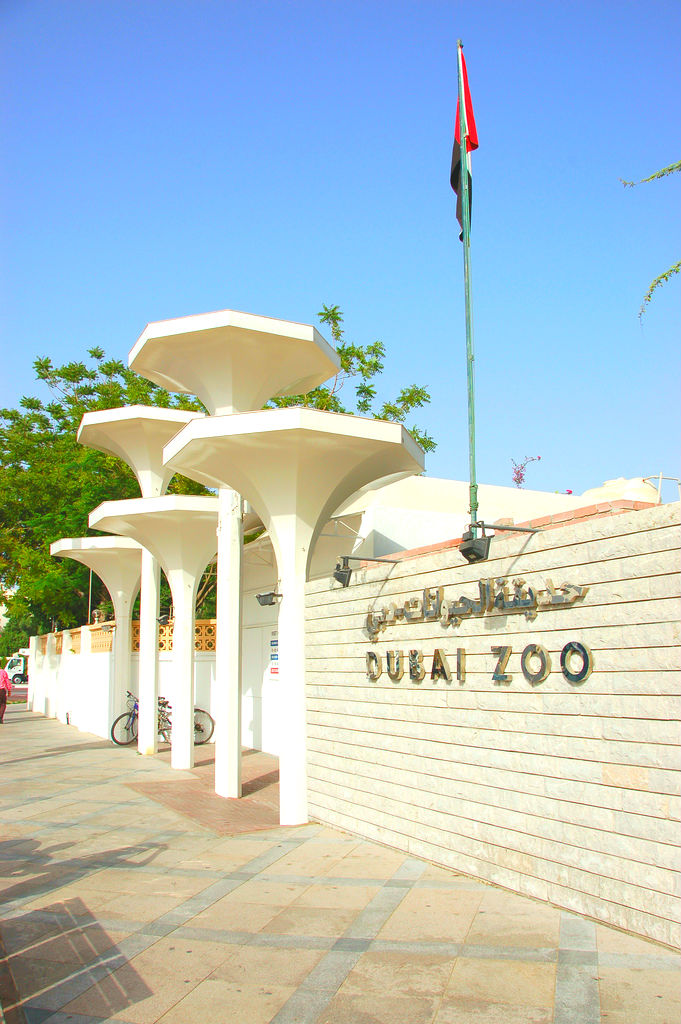 9. Dubai Museum
The Dubai Museum is a popular tourist attraction in Dubai, located at Al Fahidi Fort. The museum provides archival glimpse into the history of Dubai – what Dubai looked like in the past and it is filled with collection of historical items and gallery.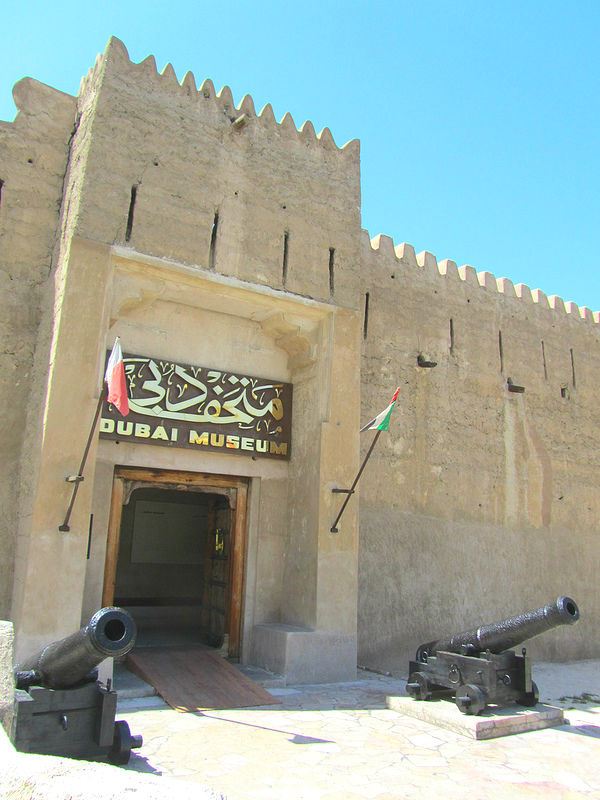 10. Desert Safari
Desert Safari by Jeep is a popular thing to do in Dubai. Several Nigerians enjoy camel rides, henna tattoos, barbecue buffet and belly dancing on a tour to the Desert Safari.
We know there are many tourist attractions in Dubai. If your favourite attraction site is not on the list, we will be glad to hear from you.  Share your Dubai travel experiences with us in the comment box below.