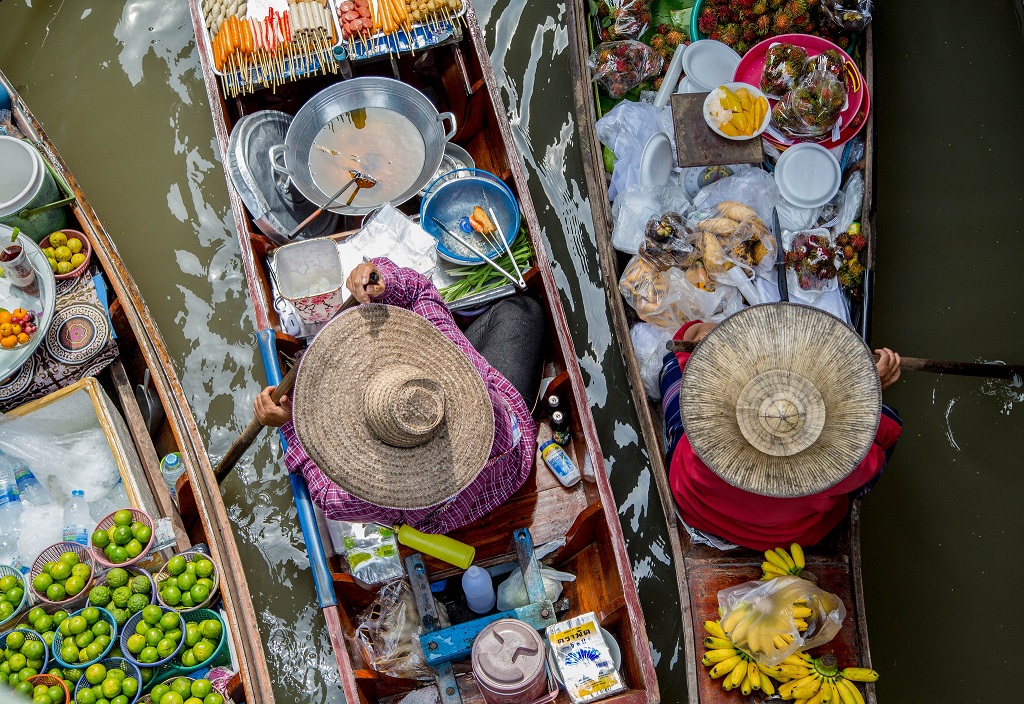 Bangkok is one of the most beautiful cities in Asia and the world as a whole. This city is deeply rooted in ancient and modern Thai culture, which reflects in their daily living. Bangkok is known for their numerous temples, hospitality and remarkable Asian experiences. The beauty this city holds leaves you yearning for more. Bangkok is like a sweet symphony; the more you get into the rhythm the more you want to. Here are 10 exciting things to do in Bangkok. If you are planning to visit Asia any time soon, you should probably visit the beautiful city.
1. Experience the Floating market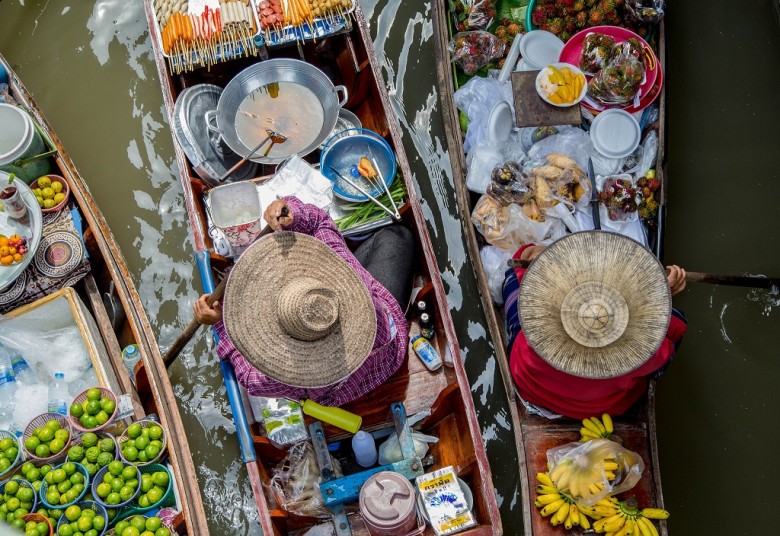 Photo Source: Georgie Pauwels on Flickr
Bangkok has about five floating markets of which Amphawa and Bang Khu Wiang are two of the most popular. On Amphawa, the vendors sell homemade food and pastries as a good number of them use their houses as restaurants and shops. Since the crowd can quickly get out of hand, it is always better to come early. On Bang Khu Wiang floating market, you have the option of taxis and tuk-tuks if boats are not to your liking. It's an experience worth having.
2. Visit the Temple of the Golden Buddha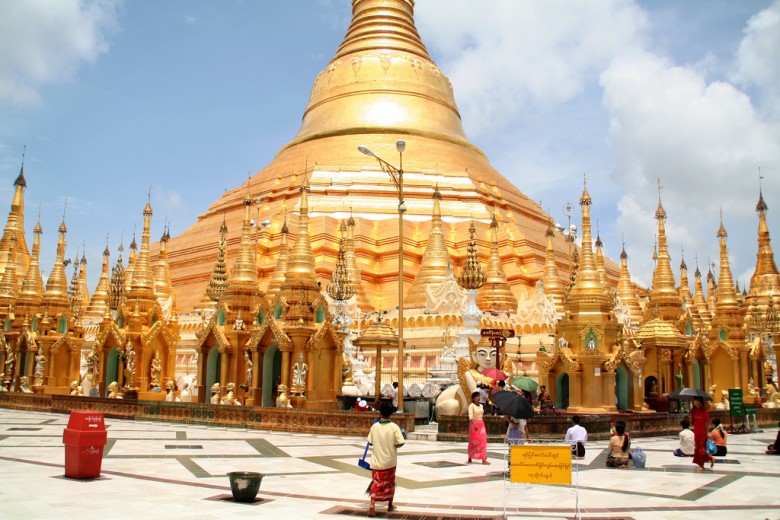 Photo Source: Graeme Pinniger on Flickr
The Wat Trimitr Vityaram Voravihahn Temple of the Golden Buddha is a historic Temple which houses the largest golden seated Buddha measuring 3 metres tall and weighing 5.5 tons of solid gold. The image has being kept in Thailand for over 700 years and is truly amazing. The Temple itself is magnificent. It is advisable to wear a pair of thick socks if visiting because the marble can get quite hot without your footwear which you'll be asked to remove near the main hall.
3. Watch a Thai fight (Muay boxing)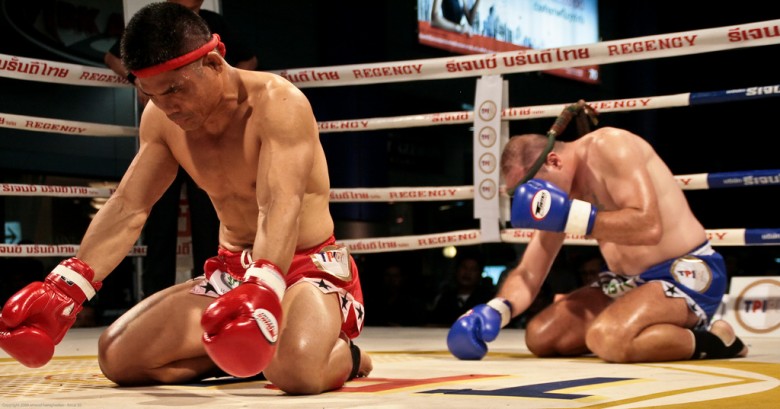 Photo Source: @rno on Flickr
Muay Thai or Thai boxing is the cultural martial art of Thailand. It uses stand-up striking along with a number of grappling position. Like any other competitive sport, it is a lot of fun to watch and more so if you like a bit of action and violence.
4. Visit the Famous China Town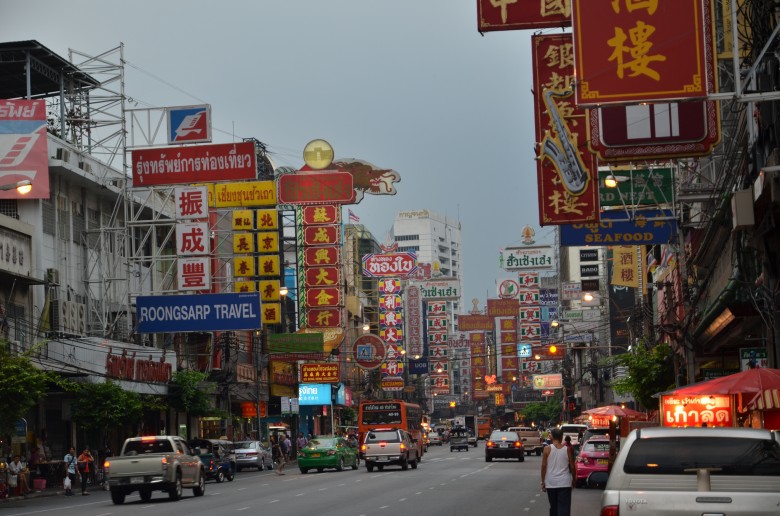 Photo Source: Heiko Esch on Flickr
Bangkok's China town is a vivacious and famous tourist attraction with an enormous traditional Chinese Gate you simply can't miss at the entrance. It boasts of some of the best Street food in Bangkok and is overflowing with a lot gold shops, market stalls and Street side restaurants. It is a place a place where u can get more in touch with the daily lives of residents and get great bargains on a lot of products. Certainly an experience you don't want to forego.
5. River Boat Tour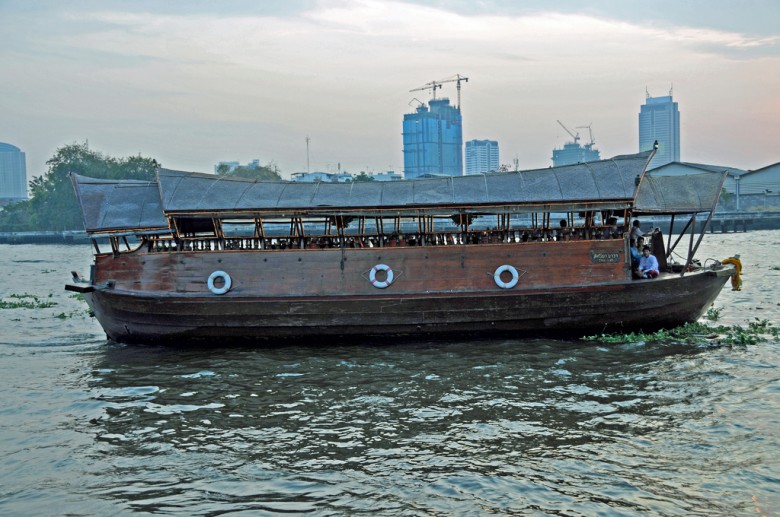 Photo Source: Dennis Jarvis on Flickr
If you like a calm and peaceful terrain, where you can connect with the city of Bangkok as you commune with the interlocking waterways, the boat tour is highly recommended. The Chao Phraya River boat tour provides an avenue to explore such. A trip along the Klong Bangkok Noi and Klong Bang Yai is really refreshing.  Along the canal covers a lot of remarkable tourist sites, mostly ancient temples.
6. Visit the Lumphini Park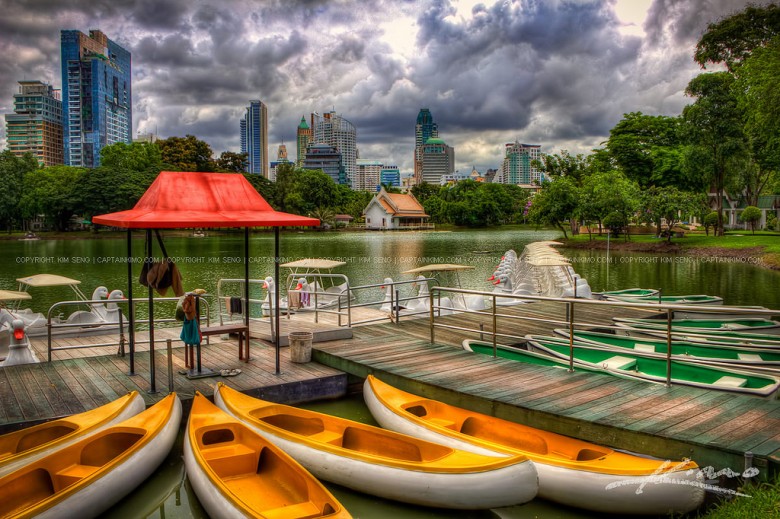 Photo Source: Kim Seng on Flickr
This is a place in Bangkok that is known for its greenery. It's estimated at 59 hectares in size, an area that provides a unique and distinct ambience compared to the busy streets of Bangkok. This park is a true definition of a botanical garden. To crown it all it's bordered by a beautiful lake.
7. Safari world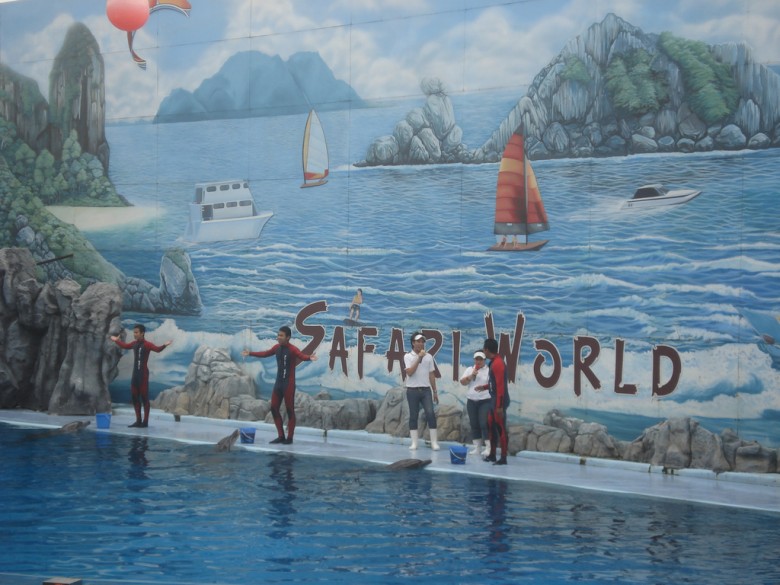 Photo Source: Peter Dickinson on Flickr
The safari world in Bangkok is also called a world of happiness. This place offers a unique experience and an opportunity to get close to amazing wildlife, ranging from Avians, reptiles to mammals of all sorts. A guide and bus is accompanied. Indian and Thai foods are also available but only by request. The marine world here is one of a kind with acrobatic displays of seals and dolphins.
8. Siam Ocean world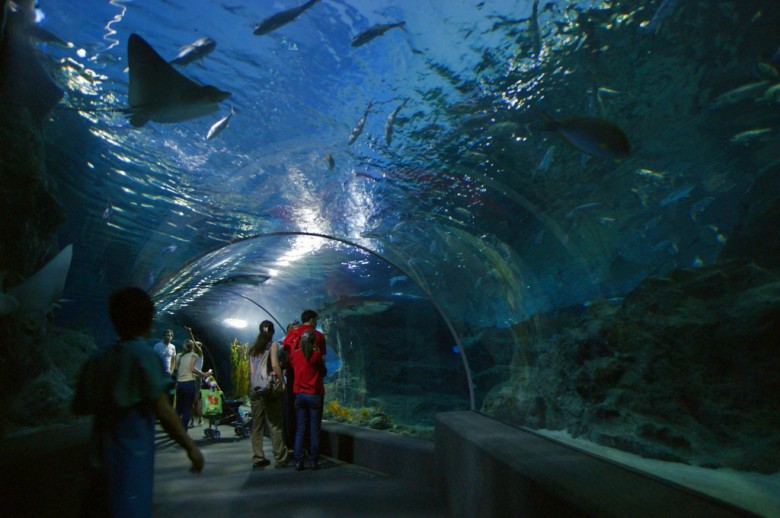 Photo Source: Allie_Caulfield on Flickr
It's an underwater aquarium which from description is 3 times the size of an Olympic swimming pool. This aquatic world is home to over 32,000 marine creatures assembled here from all over the world. It's so colourful and beautiful. This ocean world brings the reefs and corals to your threshold. The experience comes in different layers and depths. It is considered to be one of the biggest in the world. Have an experience of seeing in an open ocean from a glass bottom boat. How much better can it get?
9. The Grand Palace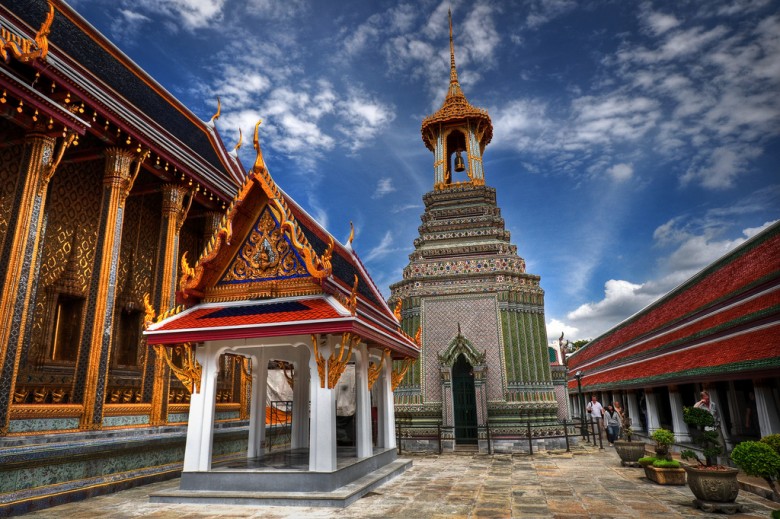 Photo Source: Greg Knapp on Flickr
The grand palace is a combination of different complexes which forms this huge architectural masterpiece. This palace is been home for the Siam Kings and dates as far back as 1782. It's also an administrative place for the Thai Government. For those visiting Thailand for the first time it's a must see. This building is an edifice. Enveloped within its premises is the state department for mint and defence. For every Thai this beauty is close to their heart because of the spiritual presence it holds; the (Wat Phra Kae) temple of the emerald Buddha.
 10. Visit the Bangkok Butterfly Garden and Insectarium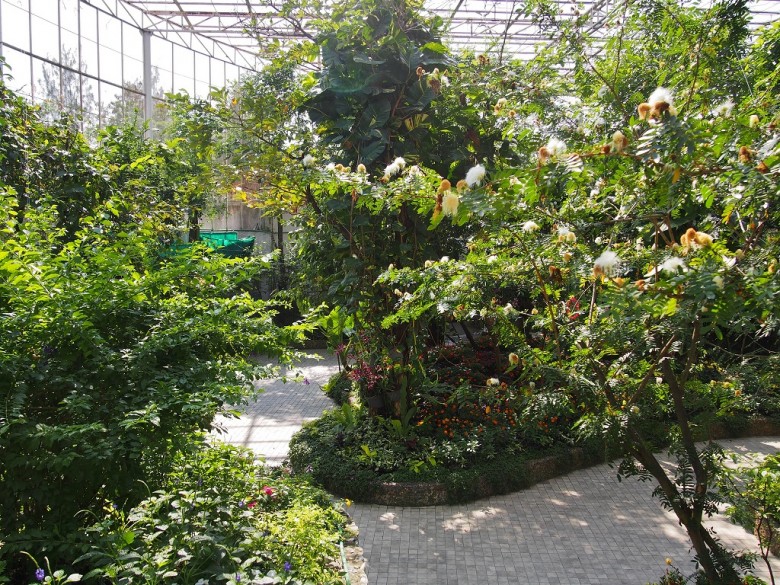 Photo Source: J. Maughn on Flickr
This beautiful garden is located in Rot Fai Park. It is very far from a regular garden, it's also an insectarium. The garden is design to take a dome shape and it is home to over 600 species of butterfly and other rare insects. This garden is one of a kind because the butterflies paint the garden with ravishing colours.
Bangkok is not a town that can be described as usual, its charm is like onion's it comes in layer's, but if truth be told Bangkok is the pride of Asia. You should probably visit.