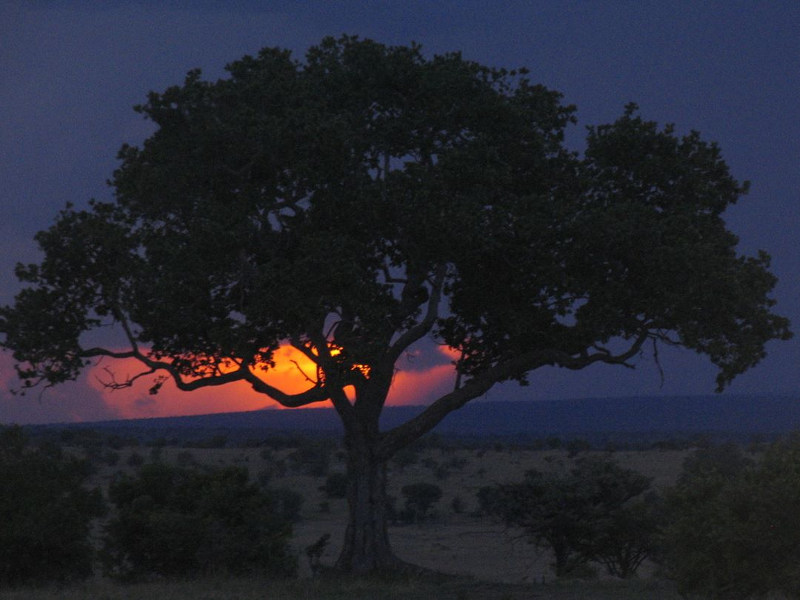 Tanzania is a majestic African landscape. From the Serengeti to its tropical beaches, it offers something for all travellers. Explore the best of Tanzania's cities such as Dar Es Salaam and Mwanza. If you're not exploring the island of Zanzibar, why not set off to Kilimanjaro with our step-by-step guide on how to acquire your Tanzania visa (Zanzibar visa)?
Nigerian passport holders do require a tourist visa (single-entry visa) for Tanzania, and this process is relatively easy! You will need to apply at the Tanzania High Commission in Abuja. Another option to consider is to have a host in Tanzania get the visa for you. Apply for your visa at least 15 days before your departure date to allow for ample processing time and in case additional documents are required.
Please note: Tanzania and Zanzibar have the same visa requirements. Check your eligibility before beginning the application process and submit your application well in advance of your flight departure. Once you have your visa, all that's left to do is pack your bags!
Please note this process is applicable to Nigerian passport holders.
Types of Visas
Single-Entry Visa – This visa allows you entry into Tanzania once for the purpose of visiting, leisure, medical treatment, studies or any other activity considered legal by the Tanzanian government. You may stay in the country for a maximum of 90 days.
Multiple-Entry Visa – This visa is ideal for people who need to make frequent visits to Tanzania. The maximum validity of the multiple-entry visa is 12 months. Each visit has a maximum stay of up to 90 days.
Business Visa – The Tanzanian business visa will only be granted entry once into Tanzania for the following purposes:
To conduct special assignments, including fixing/repairing machines or to run short-term training etc.
For professional roles such as auditing accounts etc.
In order to conduct lawful business according to the laws of the country
Visa Processing Time
Once you have submitted your application form and documents it will take two working days to process your application. However, it is best to apply at least 15 days before your departure date, in order to avoid delays or disappointment in the event that additional documents are required.
Visa Collection
When your Tanzania visa has been approved, you will need to collect it at the Tanzanian High Commission in Abuja. You will be contacted via email and telephonically to let you know that your visa is ready for collection.
Visa Costs
| | |
| --- | --- |
| Types of Visa | Visa Fees in USD |
| Single-Entry Visa | 50 |
| Multiple-Entry Visa | 100 |
| Business Visa | 250 |
Note: All visa fees must be paid at any UBA Bank Plc after verification of your visa application documents at the Tanzania High Commission.
Tanzania Tourist Visa Requirements
You need to bring along the following documents when applying at the High Commission:
A valid passport (valid for at least six months from the date of your application)
Two recent passport sized photographs (on white background)
Visa fee (cash)
An invitation letter (if you are being invited over)
Hotel reservation
Six-months bank statement
Yellow Fever vaccination certificate
Copy of certificate of registration and official Identity Card
Any refusal notice from other embassies is required
Where to Apply
Tanzania High Commission
All applications must be made in person (except for government officials, agencies and religious groups) at the Tanzania High Commission in Abuja.
Please note courier applications are not accepted!
Address
Tanzania High Commission

 

No. 21, Yedseram Street, Close to IGP Residence, Maitama, Abuja

Telephone Number
09-2914801 / 092914803 / 092914804
Email
info@tanzaniahighcommissionng.com
Opening Hours
Monday-Friday: 08:00-15:00
Tanzania Host
A second option to consider is getting a host in Tanzania to apply for your Tanzania visa (Zanzibar visa) on your behalf. It is your duty to make sure that your host (a registered tour agent or resident) is registered with immigration and has a license to do the visa application process for you!
Visa Payment
You will need to send the visa fee to the Tanzanian host who will then make the visa payment in Tanzania.
Visa Collection
Once your visa has been approved, you will receive an email notification. The original copy of your Tanzania visa will be sent to the airport that you will be landing at, you will also be sent a soft copy via email which you must print and present at the point of entry.
Please note: the process will take at least two weeks!
Where to Print Documents
Print Express
Address
38 Gana Street, Maiama, Maitama, Abuja
Contact
+234 806 828 6947
Opening Hours
Monday-Friday, 08:00-18:00
Saturday, 11:00-17:00
Now that you have the necessary information required to apply for your Tanzania visa (Zanzibar visa), you should be ready to set off to this one-of-a-kind destination. Whether you're preparing to climb Mount Kilimanjaro or to simply relax on the beaches in Dar es Salaam, you'll be on your way in no time with this step-by-step guide. Sign up to our newsletter for the latest flight deals to Tanzania and many more fantastic destinations.
Have you recently been to Tanzania? Comment below and let us know your experience!
You might like: 6 Ways to Make Most of Your Trip to Zanzibar
Disclaimer!
All information on this blog page was correct at the time of publishing and may change at any time without prior notice. Travelstart is not affiliated to immigration authorities or their application centres and will not be liable for loss or inconvenience arising from their use of this volatile information.
Travelstart does not provide advice or assist with processing visas. The content of this article is listed as recommended by research and the Tanzania embassy. Kindly check the embassy's website BEFORE applying for your visa.
Featured image courtesy of @napandasafaris via Instagram