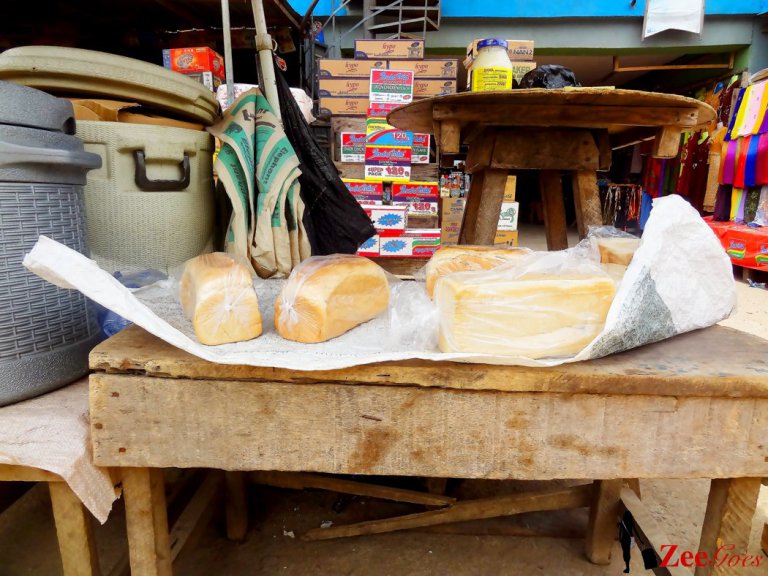 Growing up in Lagos, Agege bread was a staple in my home. My family's Sunday morning options were either a loaf of Agege bread with stewed fried egg or boiled yam with fish stew…you really can not go wrong with either option (especially when we spike the boiling yam with extra sugar when my mum got distracted. The good life!)
I do not know the genesis of Agege bread, all I know is that at 7am on a Sunday morning, as a kid, I usually had my ears stuck out waiting to hear a street hawker shout in Yoruba 'ewa ra bureadi Agege o!!' (Come and buy Agege bread).
Our malam/semi security guard tended to doze off on getting it for us, so if mum had made some correct stewed fried eggs as a perfect partner for the bread, then it was our duty to open the balcony door and listen out for the Agege bread street hawker. Whoever hears the hawker first would then run to balcony and shout back with 'a fe ra bread oh' (we want to buy Agege bread!) We'd shout out the quantity for the family, then someone would go down to pick it up at the gate and pay the hawker. This is still a norm for the average Nigerian family living in mainland Lagos. Now, the taste of Agege bread! When you get it fresh, the early morning batch, the balance of a great tasting, pretty thick, buttery sweet, and soft bread just makes so much sense that you may end up eating the whole loaf before remembering you bought it to eat with stewed egg, or ewa agoyin (a special type of beans with fried spicy stew). In the past decade or so, it became popular to stuff it with akara (fried bean cake) aka Nigerian burger. If the akara is hot and has enough spices and pepper, the combination makes some serious sense. Recently, my friends and I saw a video by Battabox going behind the scenes of the Agege bread production, and we were all hit with nostalgia. We really just had to go on a road trip to Agege to hunt for one of the many Agege bread making factories and experience the behind the scenes of our childhood favorite food. Luckily, we were directed to Ayokunu Agege bread factory, see below for my pictory.
To be frank, I was not too fussed about the production space, but if you have never eaten Agege bread, I would advise you give it a chance…just make sure to heat it up first. For those who live outside Lagos, do you call the bread hawked on the street Agege bread too? If not, what do you call it in your home town?
See below video by Chef Ramon (Eko Street Eats) and narrated by Chef Imoteda (Heels in the Kitchen), showcasing what we experienced at Ayokunu Bread Factory'

My friends and family call me ajala traveler and minister of enjoyment. On the flip side, I am a serious business woman that knows to make space for a bit of 'me time' whenever I see an opening for it. Traveling allows me to gain perspective in life and helps reset my work juices. I'm all about experiencing the food, the people, the language, and the in betweens that come my way.