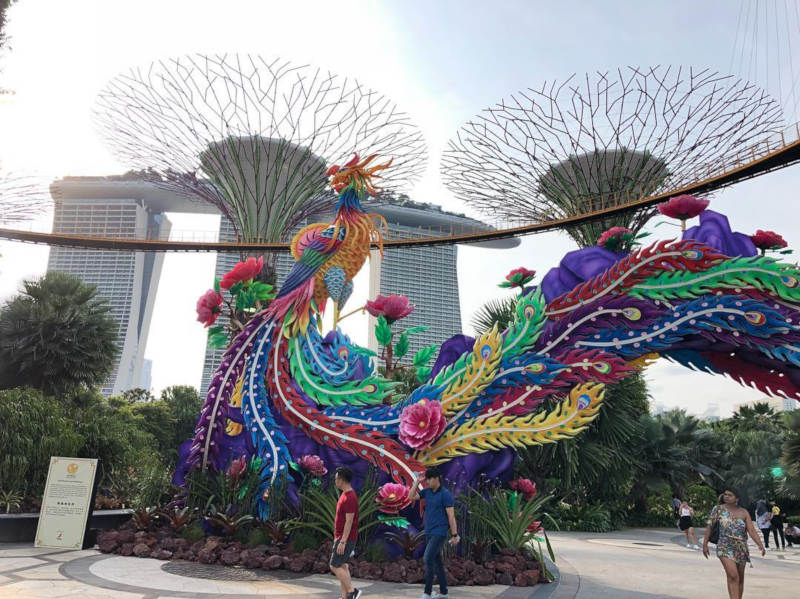 Have you been daydreaming about the beautiful architecture or the stunning, vast gardens of Singapore? Now, your dreams can come true with this ultimate guide on applying for a Singapore visa in Nigeria! Visa applications tend to be a stressful business. Let us help you simplify the Singapore visa application process. All you need to really worry about then is booking your flight!
Nigerian passport holders need a tourist visa to enter Singapore. Fortunately, the process is relatively simple. You will need to apply at the Honorary Consulate-General of the Republic of Singapore in Lagos or you can have a contact in Singapore submit your application (more on that below). Always apply for your tourist visa at least 30 days before your departure date to allow for enough processing time (and save yourself from any unnecessary stress!).
Please note this process is applicable to Nigerian passport holders.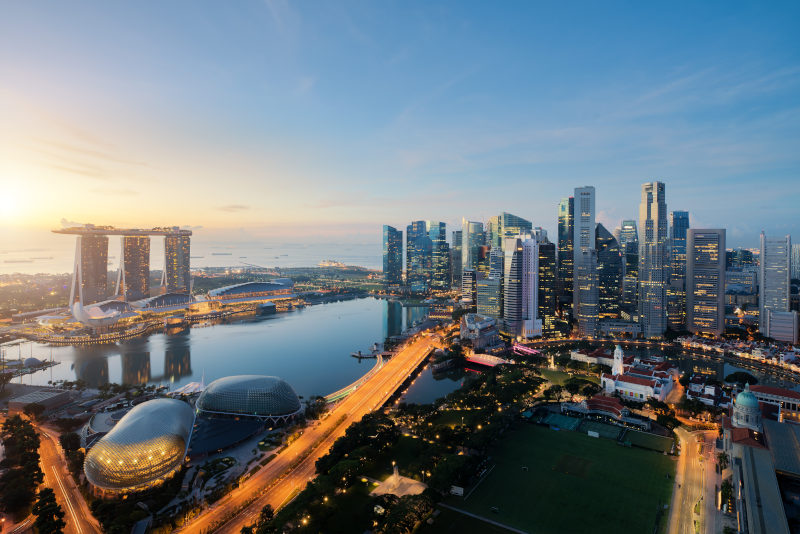 What Singapore Visa do I Need?
The type of visa you will need for a holiday in Singapore is the Short-Term Visa. This is essentially a tourist visa. The short-term visa allows you to stay in Singapore for up to one month.
Visa Processing Time
The application process for the Singapore visa may take up to three days (excluding the date of submission). Take note that some applications may take longer to process.
Visa Fees
The Singapore tourist visa costs ₦7,910.22.
Visa application fees are non-refundable. The consulate-general accepts payments by Visa or MasterCard. Online payments are also accepted by Visa or Mastercard through the Immigration & Checkpoints Authority (ICA).
Singapore Visa Requirements
Make sure you have the following documents when submitting your application request:
A completed 14A form
2 recently taken passport-size photo (35mm x 45mm, taken within the last three months, with even exposure)
Your passport (with at least six months validity from the date of entry into Singapore)
A copy of your passport's biodata page
Police clearance certificate
Tax clearance certificate
Bank account statement for the last six months, signed by your bank
Evidence of accommodation or booking, indicating the location and date of arrival
Proof of flight booking indicating departure and arrival dates
Evidence of basic travelling allowance to cover your entire stay in Singapore
Letter of introduction from your employer (stating your position and your leave dates)
Your company's identity cards
A completed V39A form (this is a letter of introduction for the visa application)
Where to Apply
You can submit your application for your Singapore visa at the Honorary Consulate-General of the Republic of Singapore in Lagos.
Alternatively, you can have a local contact in Singapore (a Singaporean or a permanent resident, at least 21 years old, who has a Singpass account) submit your application to the ICA.
How to Apply
As mentioned above, there are two ways to submit your application for the Singapore visa.
Applying in Nigeria
Have your documents printed and your photos taken.
Complete the two forms.
Submit your documents to the Honorary Consulate-General of the Republic of Singapore in Lagos.
Pay the application fee.
When collecting your visa at the consulate-general, make sure to have your receipt and any other documents provided to you when you submitted your application.
Having a Contact in Singapore Submitting Your Application
Your local contact in Singapore can submit your visa application online via the SAVE system.
Once the application process is complete and successful, your local contact, a strategic partner or authorised visa agent can use the e-Service to print a copy of your e-Visa for you.
Where to Print Documents
The closest establishment to the Honorary Consulate-General of the Republic of Singapore is Doculand Business Solution Ltd.
With this step-by-step guide on getting your Singapore visa, you'll be well on your way to exploring this amazing city state in Asia! Sign up for our newsletter to get the latest cheap flights to Singapore and other sensational destinations.
Have you recently applied for a Singapore visa? Let us know about any tips you have in the comments.
All information on this blog page was correct at the time of publishing and may change at any time without prior notice. Travelstart is not affiliated to immigration authorities or their application centres and will not be liable for loss or inconvenience arising from the use of this volatile information.
Travelstart does not provide advice or assist with processing visas. The content of this article is listed as recommended by research and the Singapore consulate. Kindly check the consulate's website BEFORE applying for your visa.
Featured Image courtesy of @wanderlustlucy via Instagram