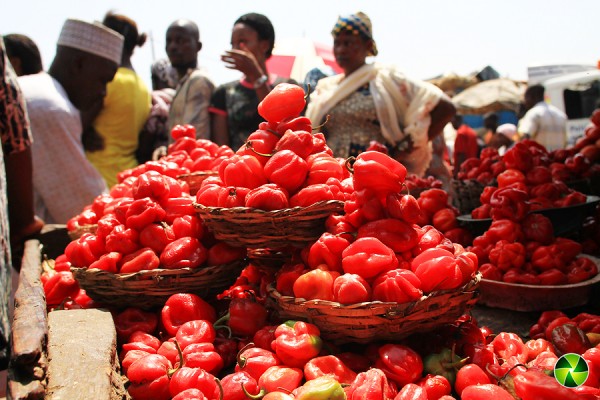 There's a lot more to shopping than just buying or selling. In Nigeria particularly, there's a totally different experience and dimension to shopping especially in our local markets. A name in one of our local dialects is 'Ajanigo' meaning there are plenty things to see in the market. And this is very true, more so in Lagos markets. One peculiar attribute to our markets is the presence of markets for different category of items, aside from the general markets. There's a market for predominantly textile, there is for seafoods, for fruits, for gadgets and appliances; it is believed that these items are cheaper when purchased from such markets.
Here are the best Lagos markets where you can truly shop like a local and enjoy Nigeria's most authentic shopping experiences:
Ketu-Mile 12 Food Market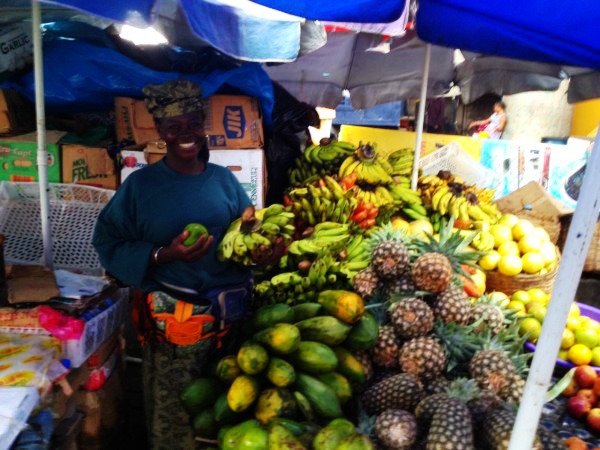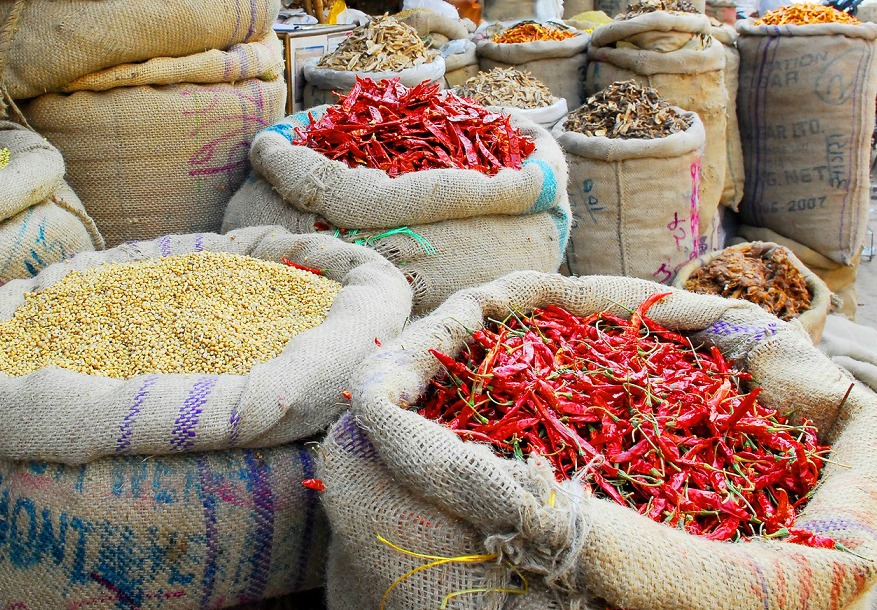 All roads lead to Ketu food market when it comes to food as a whole. It's a depot where all grains, tubers, fruits and vegetable coming into Lagos are headed. It's a market where one can get all kinds of fresh fruits and vegetables. Also, tubers (yams,sweet and Irish potatoes, etc), grains (maize, guinea corn, rice and beans) are sold at amazing prices, more or less at give aways. If there is anything lower than whole sale, it's the definition of how things are sold here. It pays to eat fresh and healthy. At this market you can smell original local specialities that can't be found anywhere else.
Ojah Market
Photo Source: Mybelledonfull
Located in Badagry area of Lagos mainland. It's a market close to the Benin republic border. Its a beautiful market close to the coast line and a home of varieties. A true picture of how a local market should be, you can get all sorts of fashion accessories from shoes and bags to cosmetics and it also has a food market in it where you can find all kinds of sea foods (shrimps, lobsters, prawns etc). They all come with affordable price tags. The beauty of this place is that it's a mixed market, where you find a lot of French products from Benin republic due to proximity.
Idumota Market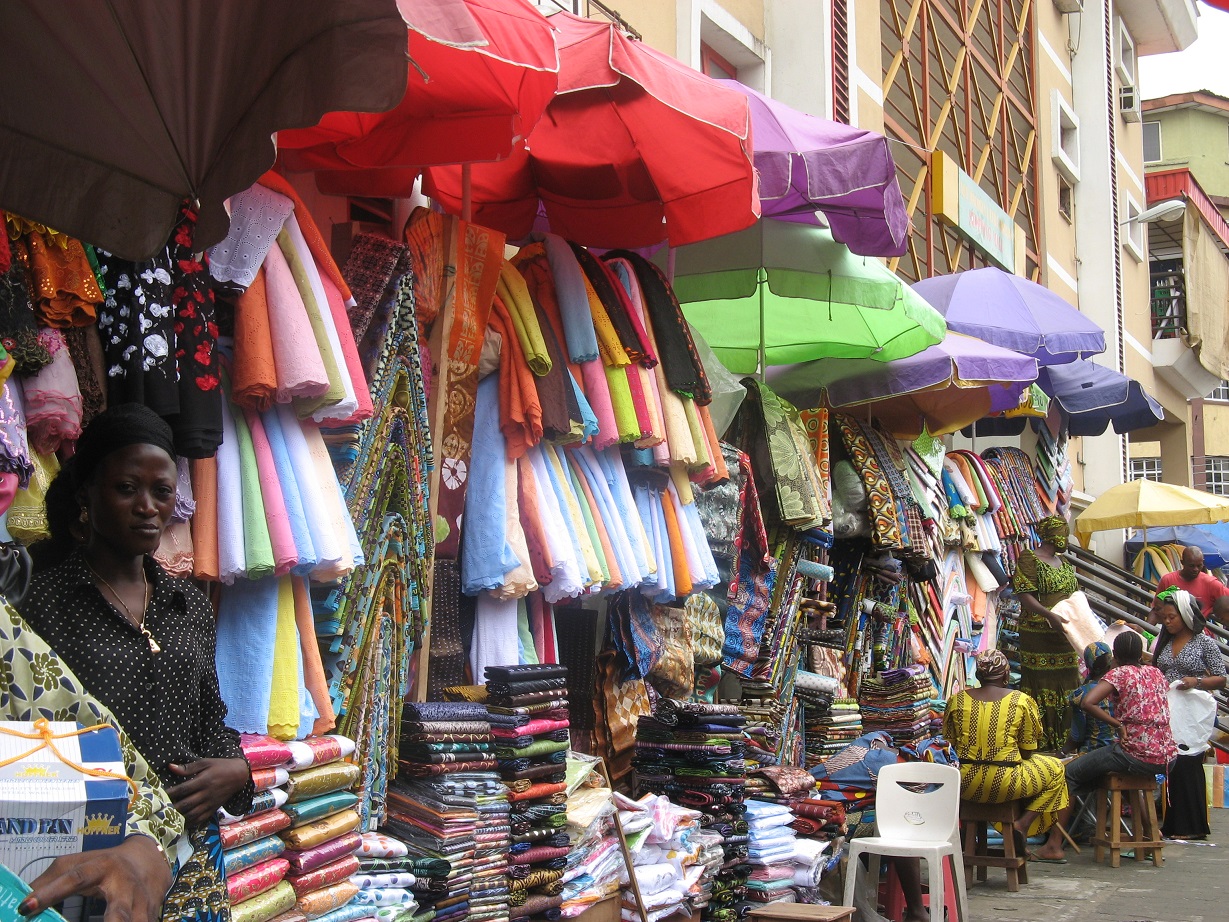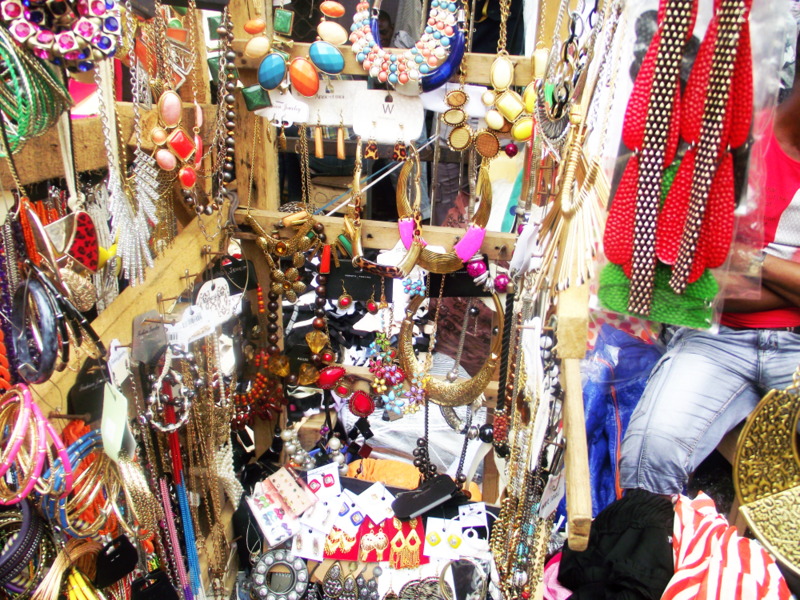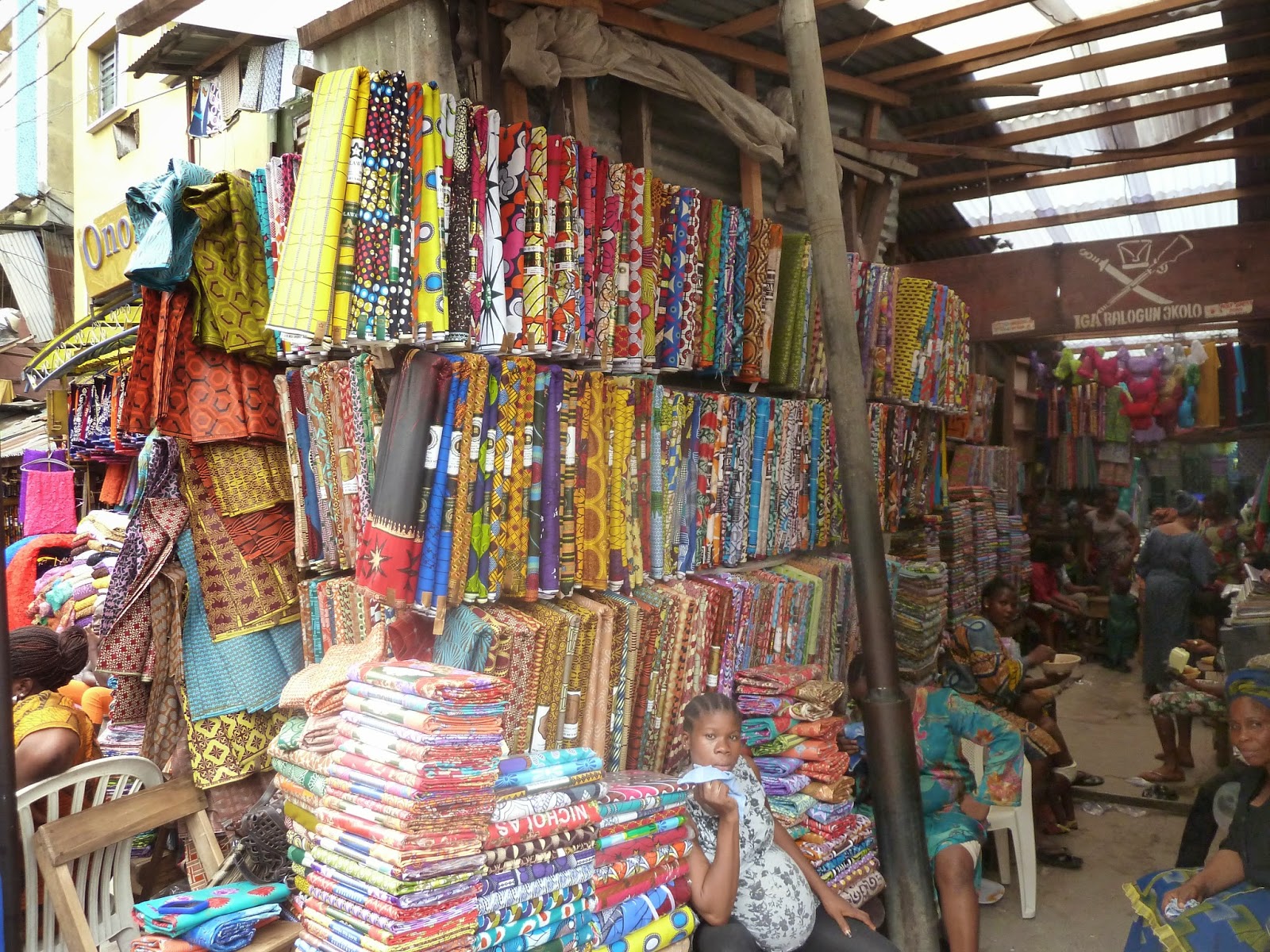 It is located in the heart of Lagos island popularly known as Eko. It's one of the biggest markets in Nigeria and holds the biggest collection of varieties in terms of textile, interior decor, jeweleries, shoes, bags, etc. If you are interested in Nollywood movies, you will find a variety of latest movies in Idumota. You need to be an early bird to go to the market and shop for everything you want because it is always crowded. If you want a real bargain, make sure you wear comfortable walking shoes to trek round the market stalls. Balogun market is basically where you will find a variety of all that's mentioned above sold at discounted prices. If you are into interior decor, wedding planning, Fabrics (lace, Georges, wrappers, etc), glass wares and all sorts of souvenirs, this market is just a perfect place for you.
Ijorah Olopa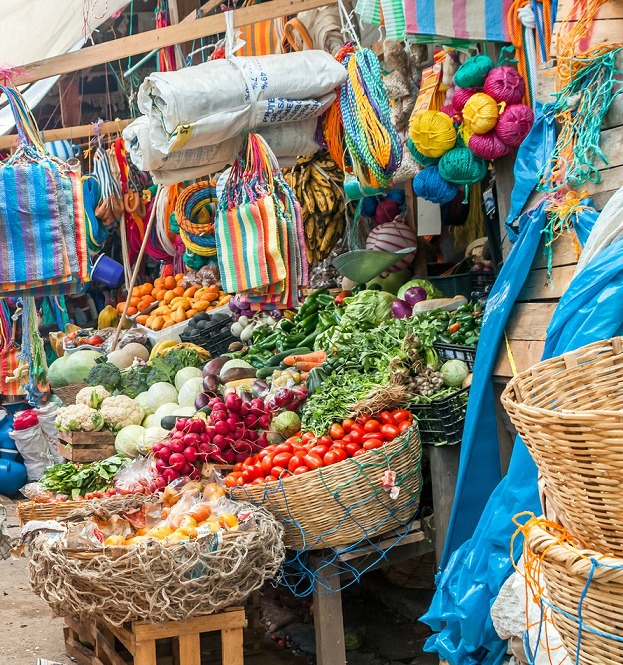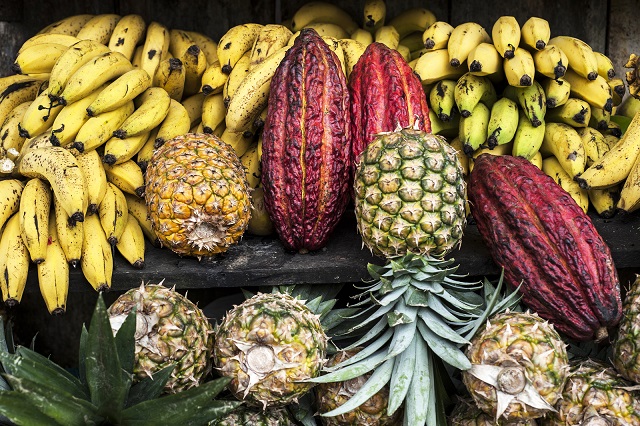 Located in Iganmu axis of Lagos island, Its a market known for all kinds of frozen foods, from chicken, turkey, Fish, Shrimps, lobsters etc. The beauty of this market is that either you are buying in bulk or in piece meal every thing is sold at a discounted price already.
Yaba Market
Yaba market, also known as Tejuosho market is one of the busiest market in Lagos and it is located in the centre of Yaba and takes place daily. Here you can find everything from from jeans, jackets, pants, suits, tuxedos, polos, tee-shirts, Bow ties, shoes to other fashionable accessories and second hand clothes. Many dealers turn up every day from morning till evening. Prices here vary depending on the quantity and quality of what you are buying but regardless of which they still have the best of prices nation wide in terms of clothing and other fashion accessories.
Get prepared for a trek through the market if you really want something nice. There are over 300 stores and shops laid out in the market. However, it's a place to find things you never knew you really wanted at knockdown prices.
Well there are other markets aside the major ones listed above where you can go and have a swell time in terms of price, quantity and quality like the Alaba market( Ojo), Mandilas in Lagos Island, Otigba market (Computer Village), Aswani market in Oshodi. Etc. All of which are guaranteed to give you a local shopping experience.
Have you been to any of these markets, share your shopping experience with us in the comment below.
Posts by the Travelstart Blogmaster come from a variety of contributors to this blog. Find Travelstart on G+