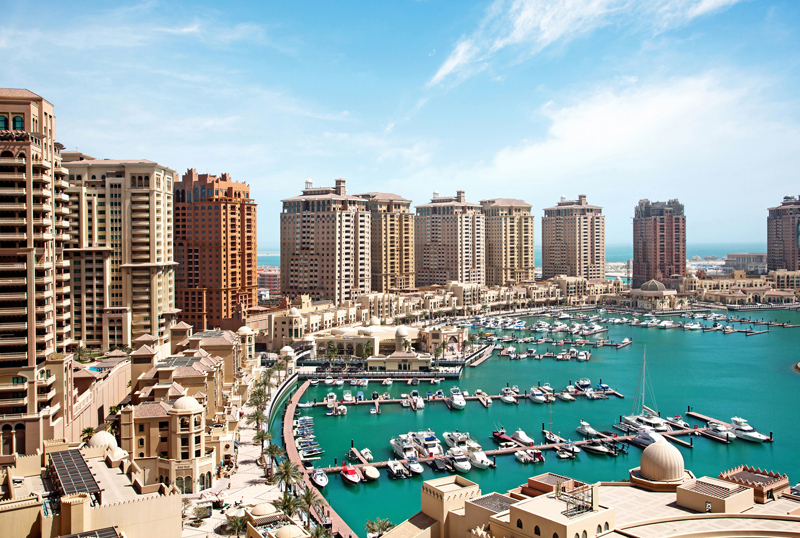 Doha is gradually becoming a utopia, a heaven on earth – a metropolis is rich in culture, sprinkled with stunning attractions. Doha is the capital city of the richest country in the world – Qatar. With its rapid growth and transformation, Doha may become the most visited city in the Middle East, surpassing Dubai.
If you are planning a vacation filled with many exciting activities and sight-seeing, you should probably visit Doha. From architectural wonders, fine restaurants, amazing shopping malls and bustling markets, the city has many things for you to experience. Here are 12 reasons why you should visit Doha – for an experience of a lifetime:
1. The Pearl Qatar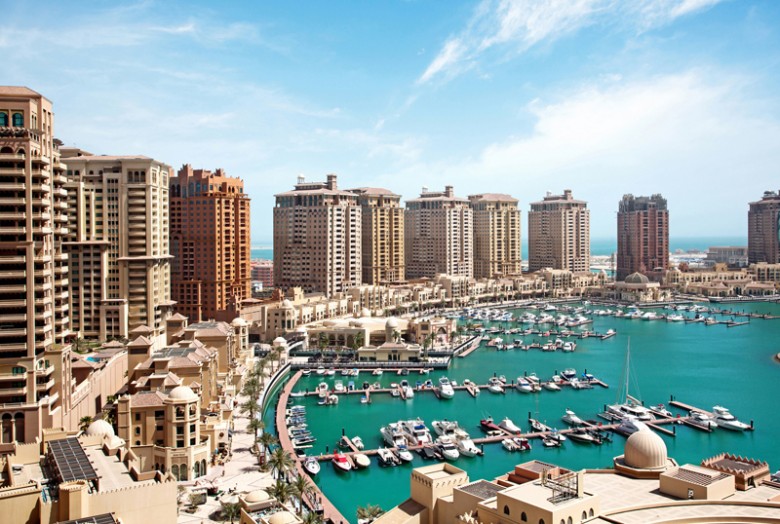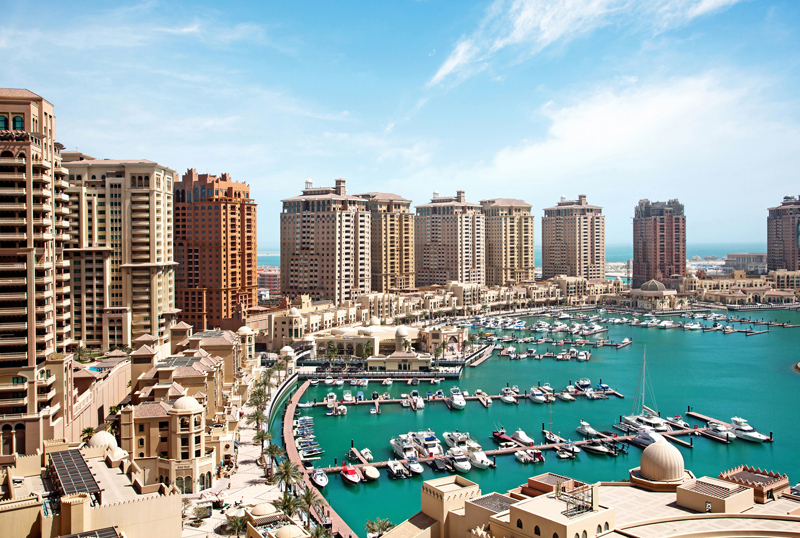 The Pearl of the Gulf is situated offshore of the city's West Bay Lagoon area in Doha. This is a man-made island, shaped like a pearl featuring luxury villas and apartments, hotels and resorts, shopping malls and entertaining centres. This was the first place in Qatar where guests were give access to play around with development.  It is a very beautiful place to be and you can shop in the high-end retail shops and eat in some great restaurants here.
2. The Ancient Souq Waqif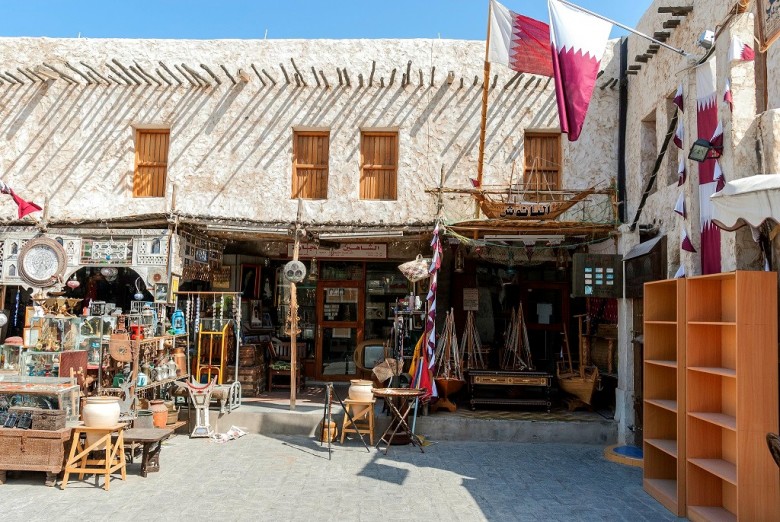 Photo Source: arwcheek on Flickr
In the middle of Doha's transformation sits the ancient Souq Waqif, which literally means 'standing market' in Arabic. It is over 250 years old and has this labyrinthine alleyways that has shops weaved around that sells different type of goods alongside a plethora of restaurants with international cuisines ranging from Italian to Yemeni, Syrian to Thai.
3. The Al Maha Sanctuary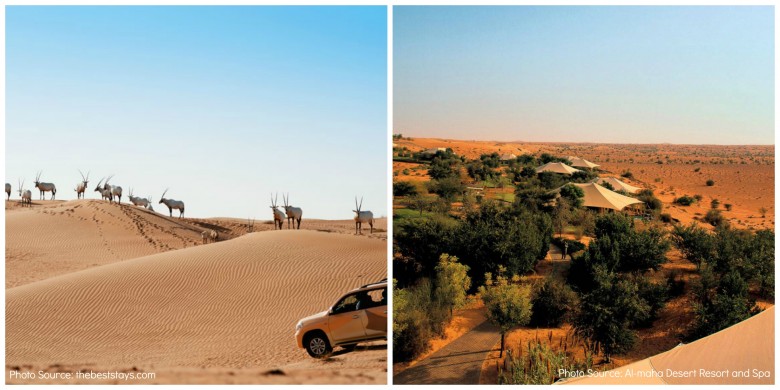 Arabian Oryx is the symbol of Qatar and the only place where you can find it is at the Arabian Sanctuary called Al Maha Sanctuary. It is here that you will see endangered milky-white antelopes and gazelles. This is the first place where the Arabian Oryx were breed in captivity in the Arab nation. There is a desert resort here, where you can stay and enjoy a luxury living in the desert.
4. The Heritage and Culture of Doha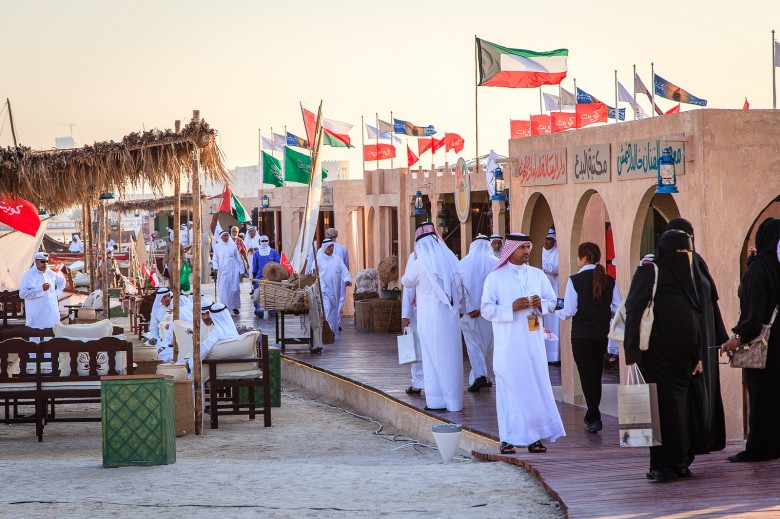 Photo Source: Omar Chatriwala on Flickr
The ancient has always found its way to the urbanization in Doha in form of forts and towers. Come over and see stunning places like the  Al-Jassasiya, Al-Zubarah town, Al Wakra, Al Wajba Fort and Katara Cultural Village. Discover the true culture of Doha when you visit the Doha Fort, a home to some of the traditional handcrafts, Bedouin Sadu, wooden ornaments and lots more.
5. Doha's Shopping Experience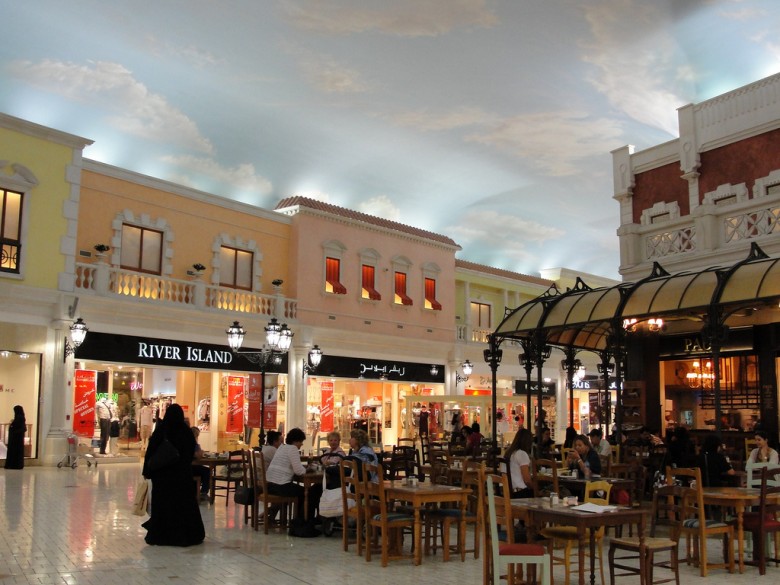 Villaggio Shopping Village | Photo by RachelH_ on Flickr
It is not only Dubai that has one of the best shopping malls in the United Arab Emirate. Doha is the pride of Qatar with its fantastic shopping experience.  Get yourself prepared because you are going to be spoilt for choice as you contemplate on making use of either the modern or traditional shopping. Places like the Italian themed shopping and entertainment mall called Villagio Mall or even the Landmark Mall, Exclusive will keep you shopping throughout the whole day.
6. Cruise the Corniche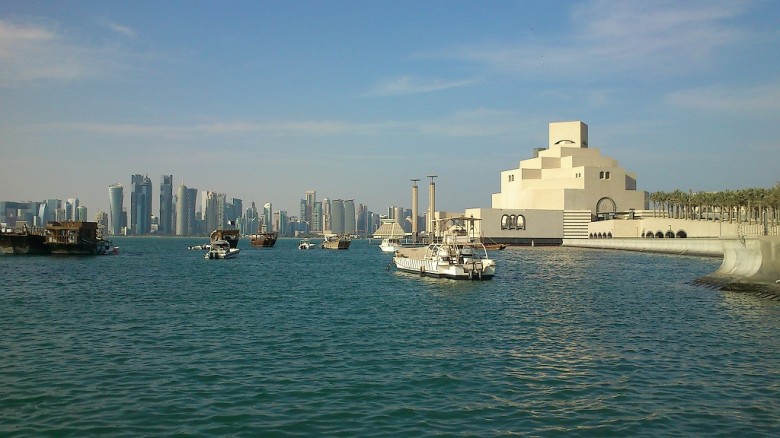 Photo by Paul Trafford on Flickr
You may miss a lot of things when you come to Doha, but there is only one activity you shouldn't miss, that is taking a cruise on the traditional boat called "Dhow". The Dhow will take you to the Doha Corniche where you are going to see the  skyline of Doha that is breathtaking. You can even stroll on the Doha Corniche and enjoy the stunning views it offers.
7. Embark on a Desert Safari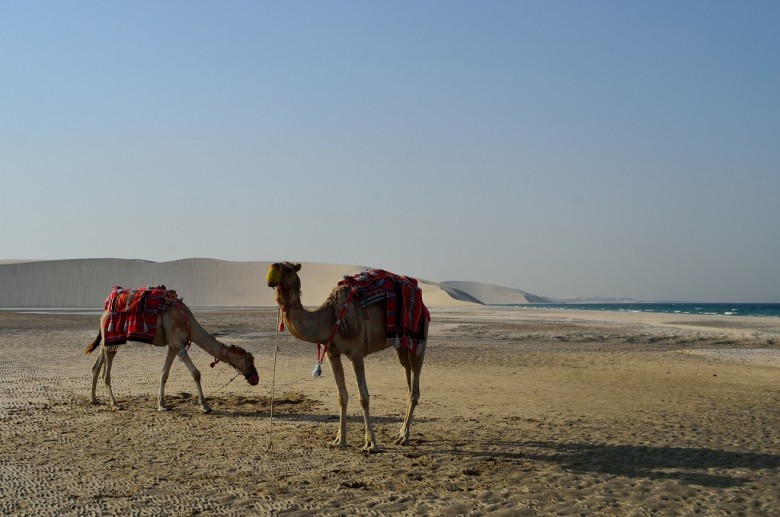 Photo by Michael Graffin on Flickr
The Desert Safari adventure can only be fully explored in Doha, when you explore the desert with a 4 x 4 jeep and get a chance to sleep in Bedouin style tents. You would scream in glee and your adrenaline would pump as you are driven through smooth sandy mountains and sand dunes. This is an amazing experience that you cannot trade for any other tourist activity when you are in Doha.
8. Exciting activities and thrilling adventures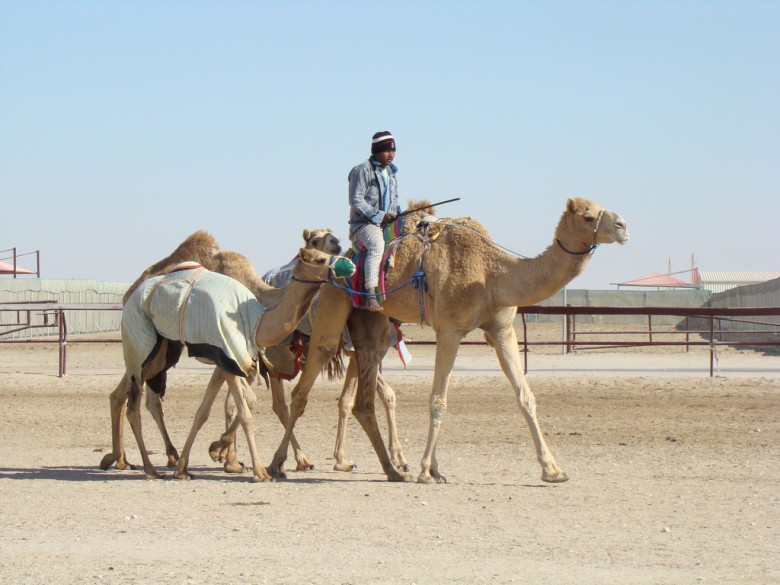 Photo Source: Alexander Sehmer on Flickr
From the camel racing, water sports, fishing, horse racing, sandy beaches and golfing to name a few of what awaits you when you come to Doha. What greater fun to watch live Arabic local football league where you will sing along with the locals to the sounds of their local drums?
9. Experience the vibrant nightlife in Doha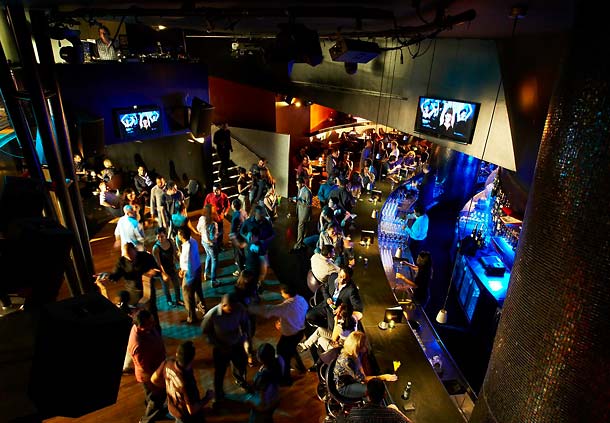 Photo Source:
Eventsdoha.com
At the end of the day when the sun gone down for the moon to take over, the skyline of Doha slowly lights up for the night owls.  This is the best time most tourists paint the town red, mingle and mix with people, party and spend time in some of the finest pubs, bars and clubs in the world.
10. Explore Aspire Park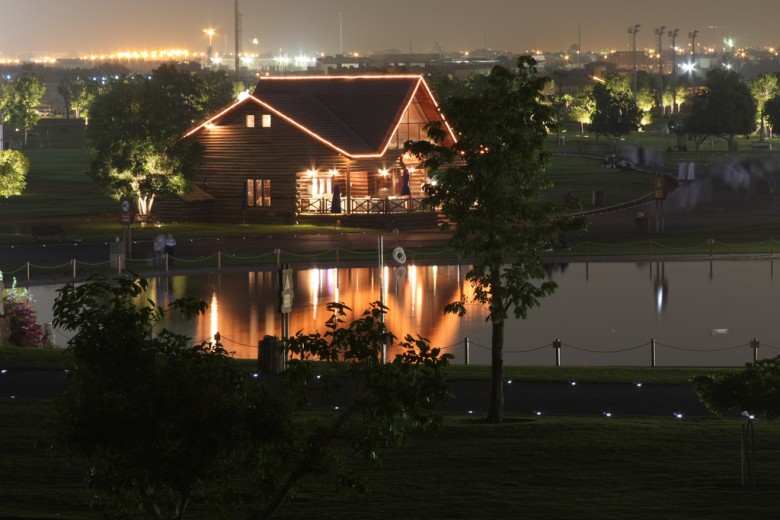 Photo Source: Ding Digital Photography on Flickr
We have seen parks but one park that has been built to intimidate other parks is Aspire Park , which is sitting on one of the finest landscapes in the world. During the weekends, families and lovers are seen having their picnics in this lush Greenland. There is a gigantic 300m high building Torch Tower which was used as  torch for the 15th Asian Games. Today, it has become a beautiful hotel.
11. Katara Cultural Village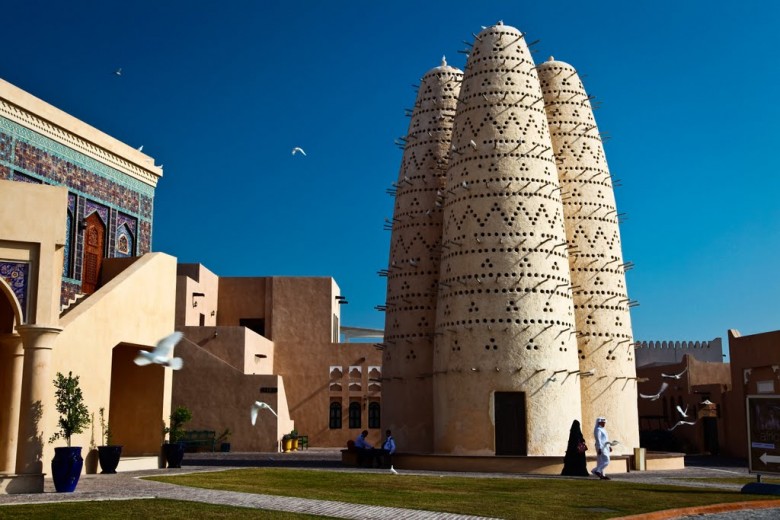 Photo Source:
Qa.worldmapz.com
Katara Cultural Village, also known as the Valley of Cultures is situated on the eastern coast between the Pearl of the Gulf and West Bay in Doha. This destination fascinates visitors with its tradition, architecture and theatre art. This place will rekindle your love for culture and tradition. Explore the village, discover many beautiful things – the exhibitions, music, theatre and conventions; they are all entertaining!
12. The Amphibious Octopus Resort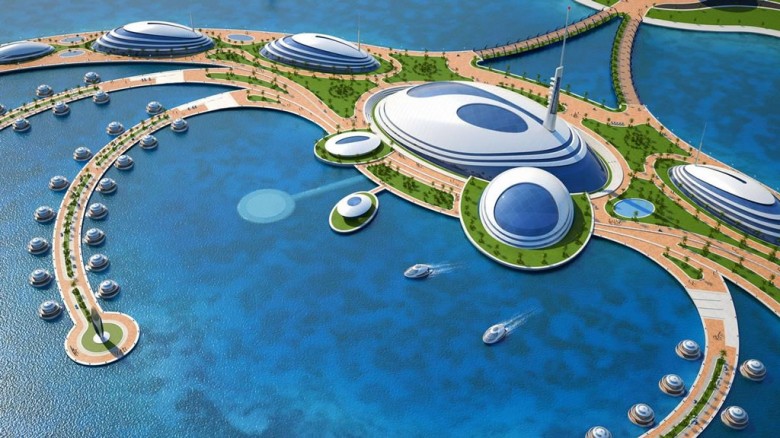 The journey towards the 2022 World Cup in Qatar is on and Doha has not been spared in making it look futuristic with its amphibious octopus resort and a floating hotel. If you do not have a reason to come to Doha, maybe, this is just the perfect reason to drop every idea of visiting other places for Doha. The resort is designed to look like a giant octopus and it is not the only magical place to see in Doha. If you are looking for a memorable place to stay during the upcoming World Cup, you should probably lodge in this floating luxury hotel with underwater rooms. We look forward to this transformation!
Want to visit Doha? You can get cheap flights on Travelstart.com.ng and also make your hotel reservation too. If you have visited Doha before? Share your experience with us in the comment below: