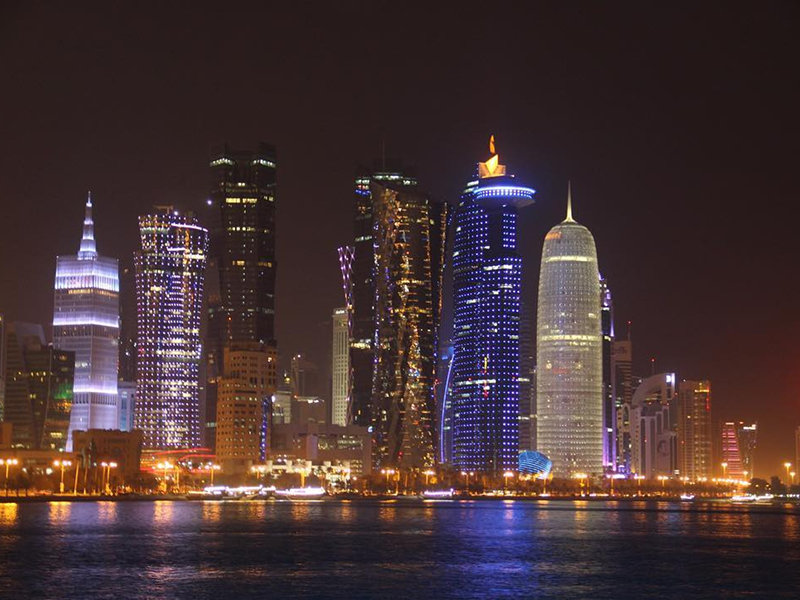 Have you ever wanted to explore the futuristic streets of Doha? Or maybe you're picturing strolling along the coastlines of Four Seasons Beach, InterContinental Beach or Katara Beach. Now you can stop dreaming about visiting this amazing Arabian destination with this step-by-step guide to getting a Qatar visa. With the application process explained, all you have left to do is to book your ticket and start making your plans to discover Qatar!
Nigerian passport holders need a tourist visa to enter Qatar. Fortunately, the process is fairly straightforward. You will have to apply at the Embassy of Qatar in Abuja or you can apply online with Qatar Airways. Your application may take up to four weeks, so allow for enough processing time (and spare yourself any unnecessary stress).
Please check your eligibility before starting the application process and submitting your application well in advance of the departure date. Once you have your visa, all you need to concern yourself with is packing your bags.
Please note this process applies to Nigerian passport holders.
Types of Qatar Visas
There are five types of Qatar visas. The one you choose depends on your reason for visiting Qatar.
Tourist visa – As the name implies, this visa is for travellers who are looking to explore Qatar's iconic locations and visit family members and friends. Valid for two weeks.
Transit visa – This is for when you're just passing through Qatar. You will not need this visa, however, if you have a connecting flight and are not leaving the transit area. Valid for two days.
Business visa – You can get this visa if you are a member of an organisation and intending to attend a business meetup, conference, seminar or any other kind of formal meeting. Valid for 30 days.
Student visa – This visa is for those intending to take an academic programme in Qatar. Valid for the duration of the course.
Work visa – Apply for this visa if you have secured a job in Qatar. Valid for one to three months.
Family visa – You can get this visa if you have family in Qatar that can sponsor your stay. Valid for as long as the family sponsor stays in Qatar.
The validity of your Qatar visa may depend on certain conditions. Visa extensions are possible for business and tourist visas.
How Long Does it Take to Get a Qatar Visa?
The process for a Qatar visa application usually takes from four to 15 working days. Unforeseen circumstances may affect the processing time so be sure to apply well in advance.
Passport Requirements
Your passport will need to have the following requirements before applying for your Qatar visa.
        Your passport must be valid for six months beyond the date of entry (this excludes the

Family visa

, more on that under

Visa Requirements

).

        Make sure your passport also has two blank pages for stamps.
If your passport does not meet these requirements, you will need to apply for a new international passport before making your Qatar visa application.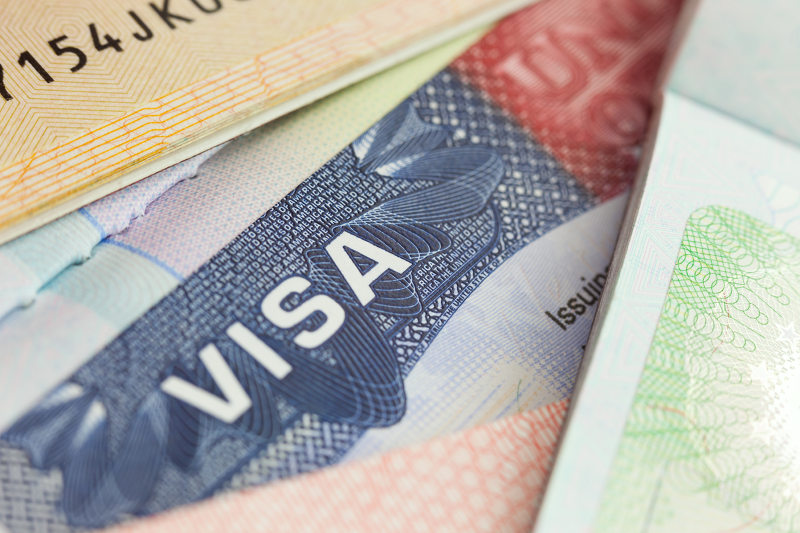 Qatar Visa Costs
The price of the Qatar Visa is ₦15,064 ($41,84).
You can pay in cash or debit cards at the Qatar Embassy in Abuja. Alternatively, you can use your debit card if you are making an online application.
Please note that Naira values are subject to fluctuate, according to the Qatar Riyal / Naira exchange rate.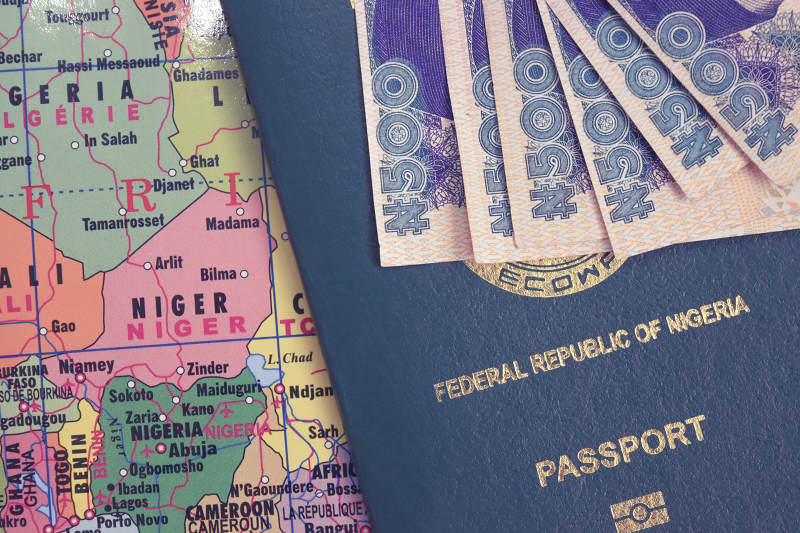 Qatar Visa Requirements
The required documentation for the different types of visas consist of the following (where applicable):
        Valid Nigerian passport

        The completed form (

download and print

)

        Two coloured passport-size photos (35x45mm?)

        One of the following documents

Hotel stay details (for tourist visa applicants)
An invitation letter from a sponsor in Qatar (for family visa applicants)
Income tax return for the past two years
Any other documents supporting your planned visit
For the student visa, you will need to have already received provisional admission before applying for the student visa. You should have a letter from the academic institution as proof that you can apply for the student visa.
You will need proof that you have secured a job in Qatar for the work visa. Your employer would need to apply for a NOC Certificate. Once you arrive in Qatar, you will need to apply for a residency visa according to your employer's specification. You will also need to undergo certain medical tests including for HIV and TB.
For the family visa, your sponsor will need to apply for a residence permit for you.
For updated details on visa requirements, please visit the State of Qatar Ministry of Interior website.
Where to Apply
If you are flying with Qatar Airways, you can apply via the airline's website. You must have a valid and confirmed air ticket should you take this option. It would be wise then to purchase your flight ticket well in advance of your planned travel date to allow for the processing time of your Qatar visa application.
You can also make your application at the Qatar Embassy in Abuja. Make an appointment before visiting the embassy.
| | |
| --- | --- |
| Address: | Transcorp Hilton, No 1 Aguiyi Ironsi Maitama, Shehu Shagari Way, Abuja |
| Phone: | (+234) 909 426 4010 |
| Email: | abuja@mofa.gov.qa / qatarabj412@gmail.com |
| Hours: | 09:00 – 16:00 |
Getting to the Embassy
Taxis are the main way to getting around Abuja. If you are travelling by car, Transcorp Hilton offers free parking.
Collecting your Visa
Once your visa is approved, make sure to bring your receipt of payment, ID and any other documents you received when making your application.
You can also use a courier service to collect your visa and passport once processing is complete. Take note that you will still have to make your application in person.
        It's your responsibility to notify the courier company to collect your documents from the embassy.

        The Qatar Embassy does not take responsibility for the delay or loss of any documents the courier company is handling.
Now that you have all the information needed to get a Qatar visa, you're prepared to book your flight and explore the incredible sights and sounds of Qatar. For cheap flights to Qatar, sign up for our newsletter and find out about our flight deals to this stunning Middle Eastern destination.
Have you previously applied for a Qatar visa? Share your experiences in the comment section below.
All information on this page was correct at the time of publishing and may change at any time without prior notice. Travelstart is not affiliated with immigration authorities or their application centres and will not be liable for loss or inconvenience arising from the use of this volatile information.
Travelstart does not provide advice or assist with processing visas. The content of this article comes recommended by research and the Embassy of Qatar. Kindly check with the embassy BEFORE making your visa application.
Main image courtesy of @ella_633 via Instagram