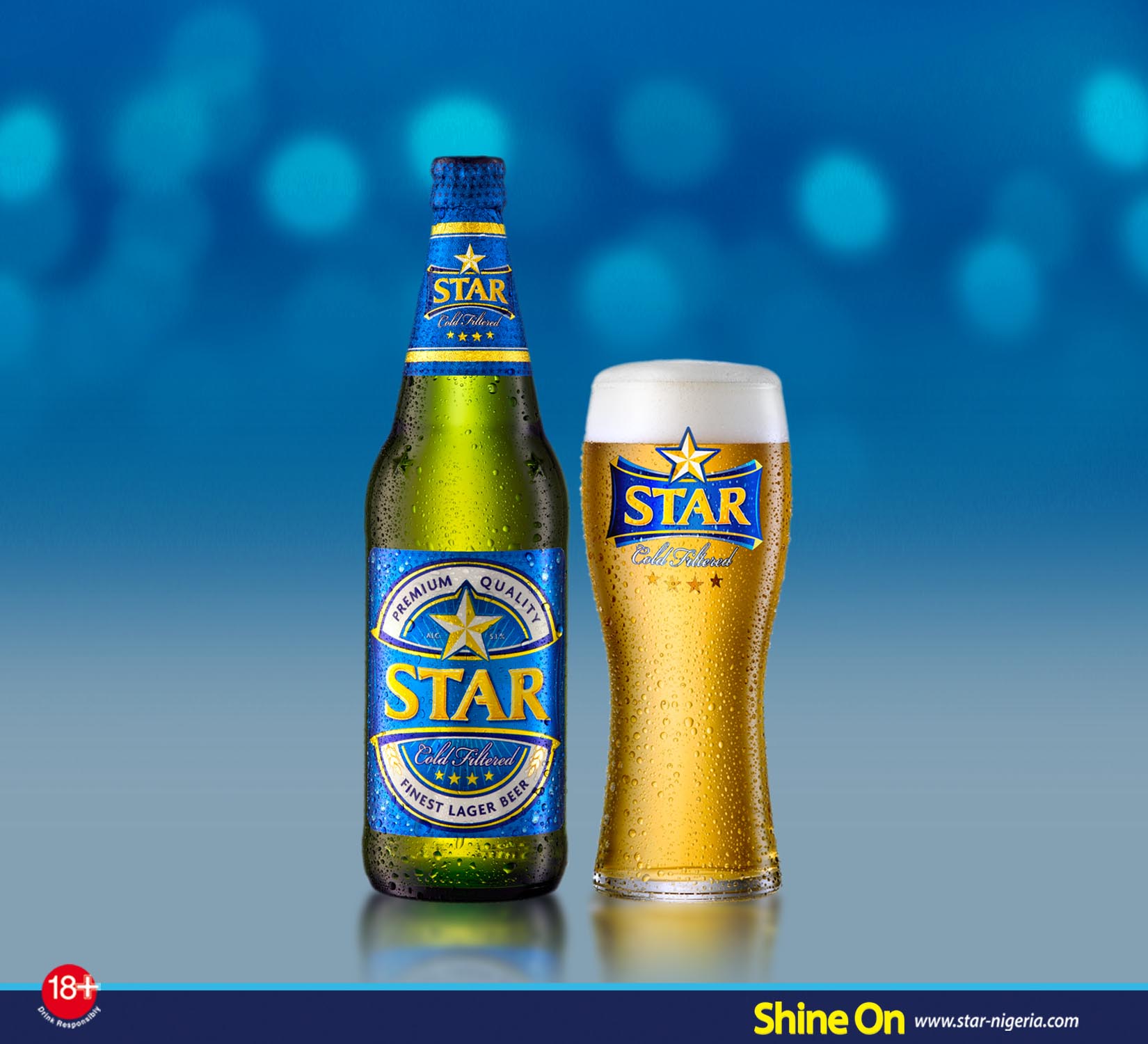 Every beer has a story with its taste, design and uniqueness all over the world, but in Nigeria, the beer story is not different. Beer is like football in Nigeria, no fan of a beer brand would admit that the other brands are better than his or her preference. There are lots of beer brands that litter the shelves of the local beer bars in the shanty village bars, local and luxury restaurants and hotel bars. These beer brands are seen in different shapes, sizes and colours.
We present to you five Nigerian local beers that have become our favourite over the years, there is hardly a city or village you would not find these five beers.
1. Star Lager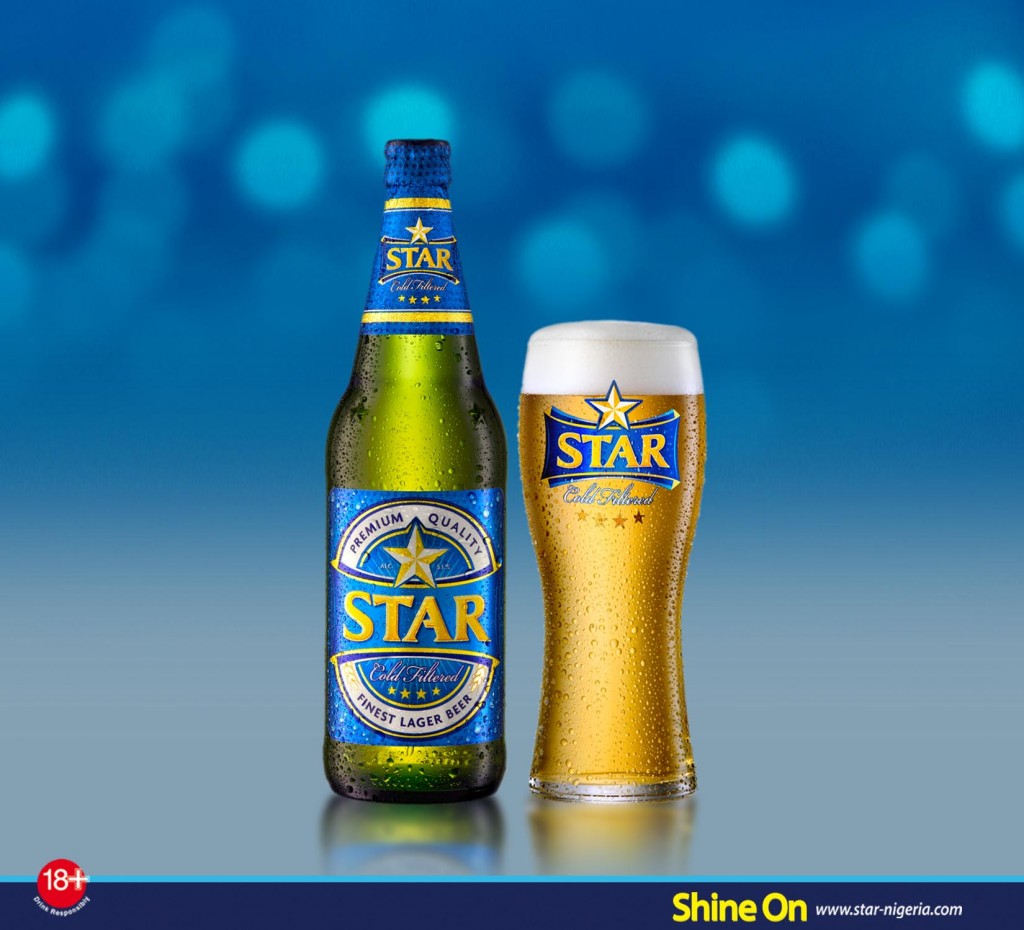 Star Lager is the Nigeria's first ever brewed beer and is growing to be the country's favourite beer in its 600 ml bottle size and has 5.10 percent alcohol.  This beer has an ever rich foam head and light on the hops. Its taste is crispy and has this great clean finish when it is taken. The weather does not affect its taste which is why taking more than one bottle is common. It is rich and very satisfying for a cold evening. The appearance is appealing with its clear gold body that is brewed with the finest ingredient. The bitterness is medium light and has this sweetness in between that makes it an enjoyable beer. It is perfectly brewed with 100% natural ingredients, high quality hops, best quality water and the finest malted barley in the country. Star Lager has very low calories when it is compared with other beers.
2. Legend Extra Stout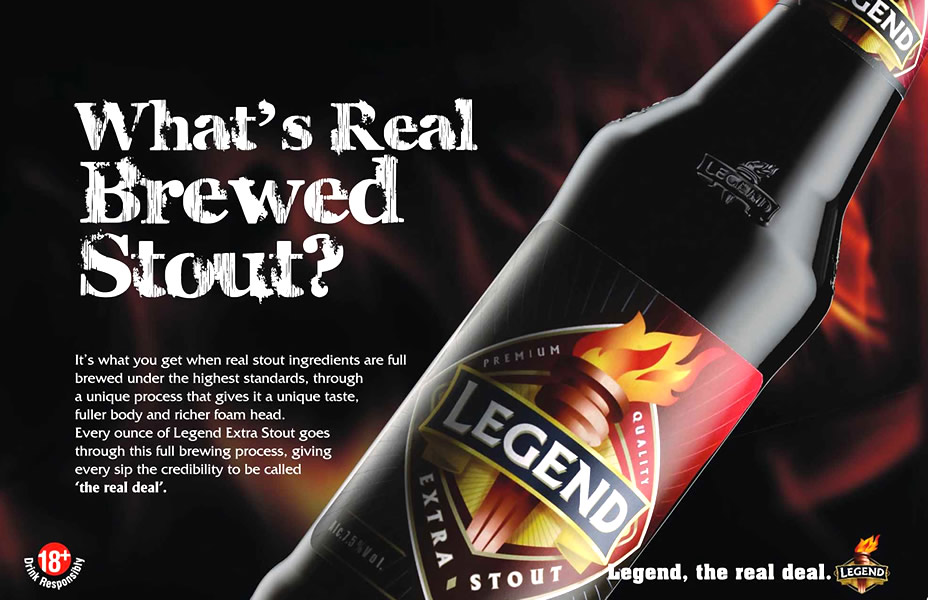 This beer is becoming the country's fastest growing stout, currently in its new premium package with a metallized and Stanoil labels. It has a unique taste that is rich and has a long lasting foam head. Legend Extra Stout is called the 'The Real Deal' with its 7.5 percent alcohol content and a flavour that is mixed with roasted malts, some dried fruits and chocolate.  It has notes of prunes and a little bitterness is felt when tasted. The chocolate taste lingers in the mouth for a long time and when poured, it is dark reddish brown. The size of the bottle is 60 cl and is popular on different drinking beer parlours in the country, even ladies love its taste and this has made it a beer that both sexes prefer.  It is light bodied and refreshing, you can take this beer and have a blissful evening with friends.
3. "33" Export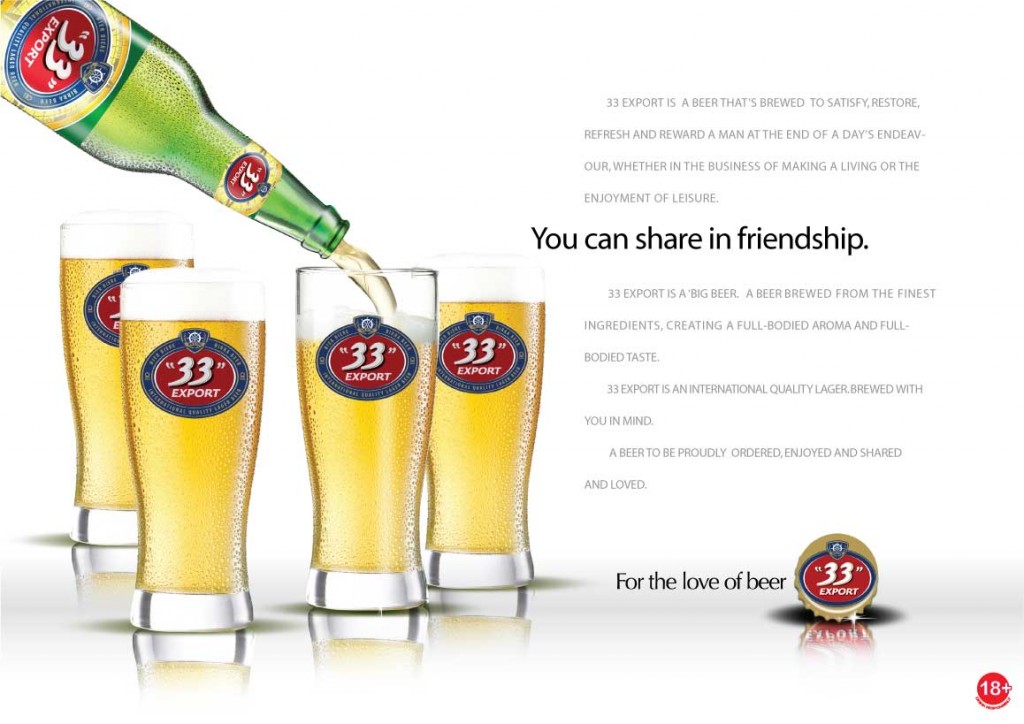 "33" Export is one of the quality beer brands loved by Nigerians.  This beer has been brewed in Nigeria since the late 1979 and you can only enjoy it in the atmosphere of a Nigerian pub. It has a unique crisp taste, sparkling and refreshing. The beer brewed from sorghum, malted Barley, hops and sucrose and it contains 5% alcohol. "33" Export gives a tender feeling and that is why most Nigerian men snuggle up with this sought-after beer in a dark corner of a spruce local bar or a lively hipster hidey-hole, in trendy restaurant bar.
4. Harp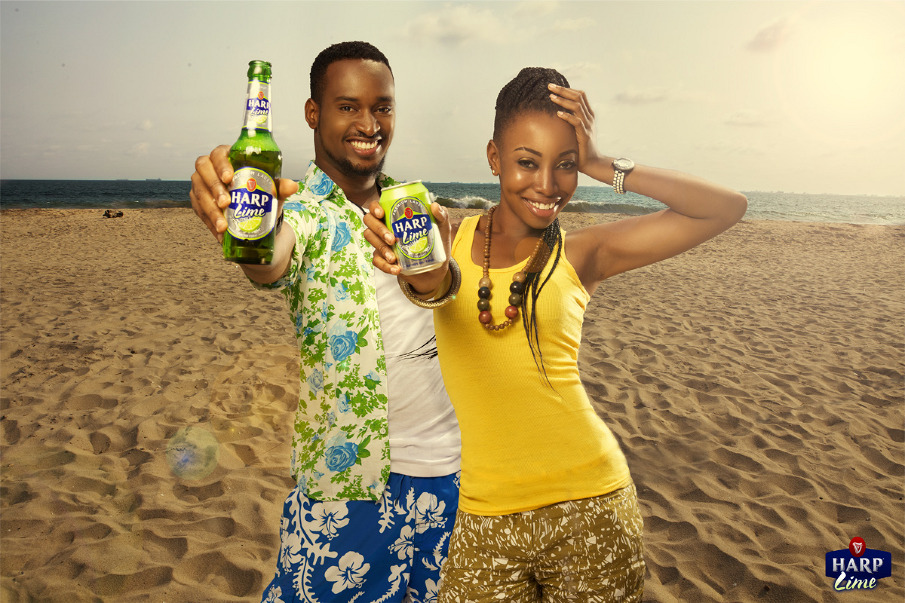 Mild and soothing is Harp with its low bitterness brewed. It has a 5.15 percent alcohol and triple filtered to give a smooth, crisp and a taste that is unforgettable.  This beer brings freshness with a sorghum flavour that brings out the tropical fruits and canned pears aroma. There is a low carbonation that makes it clean and very crispy in the mouth, it is one Nigerian beer that tastes just like the American lager. It stands out when it is placed on a table filled with other local beers in its bottle shape and size, its fans are considered to be one of the largest in the country.
5. Gulder Lager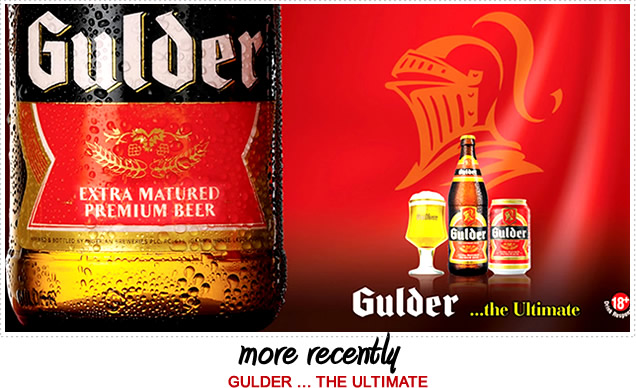 Gulder has become one of the oldest beers in the country, designed with a label design that is unique. Its bottle size is 600ml and has a 5.20 percent alcohol. When poured in a cup, it forms a white foamy head and has a hoppy aroma that is gentle. It has a bitter taste and is drinkable. The flavour has a combination of rice, cream, hay, malts and honey which gives it a distinctive taste. The beer has a creamy texture and the bottle is attractive. It is brewed for luxury and relaxation with a refreshing aftertaste. It is simply irresistible.
What's your favourite local beer?