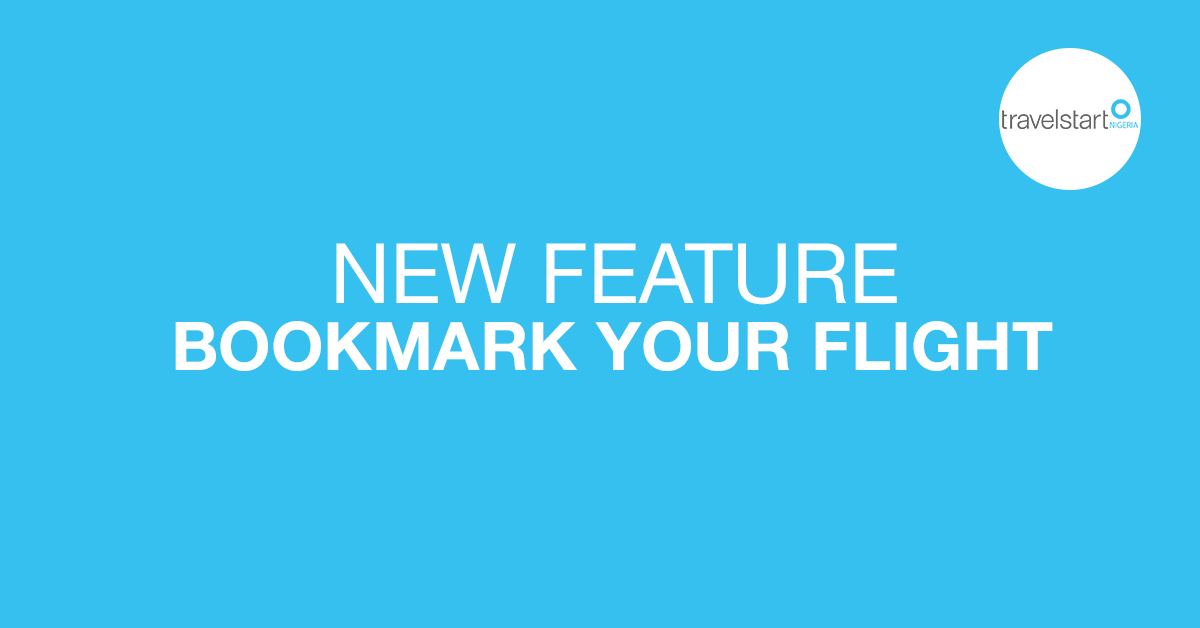 We understand the tiresome, repeated search when trying to book the cheapest possible flights that will fit your schedule. But here is the – Bookmark your flight – feature on our website which seems to be the best antidote for the long endless search. This feature won't only allow you have the chance to compare your flight but it will also save you the time and stress of scrolling through the hundreds of available flights.
For example, If you've found a great price on flights to London on three(3) different airlines, bookmark it and compare them to each other. Bookmarking your flight will limit your endless search for the exact flights you are more interested in.
How do I Bookmark my Flight?
Step 1:  Visit www.travelstart.com.ng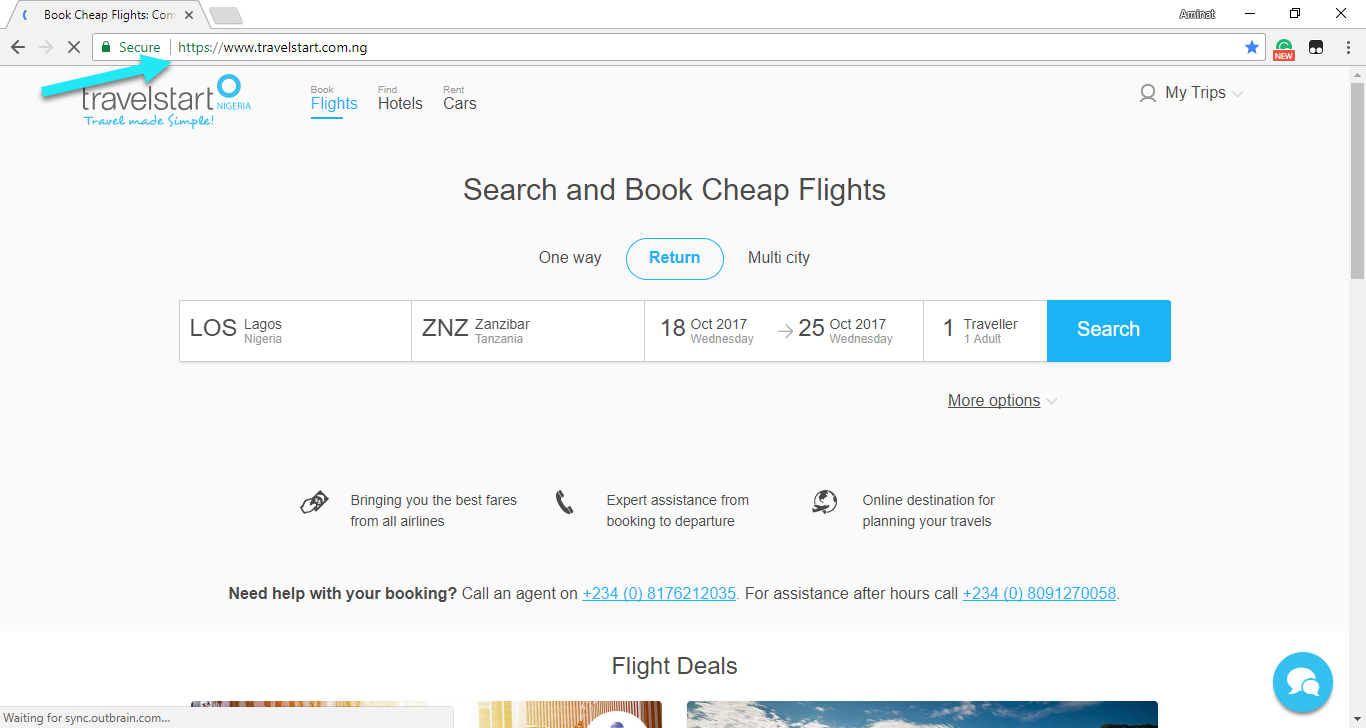 Step 2:  Insert the cities, routes and number of travellers and click on search. It will display the flight prices.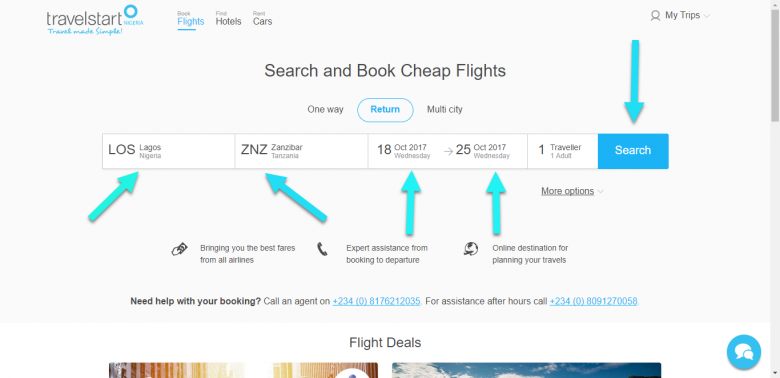 Step 3: Scroll through the list of available flight and bookmark the ones you are interested in.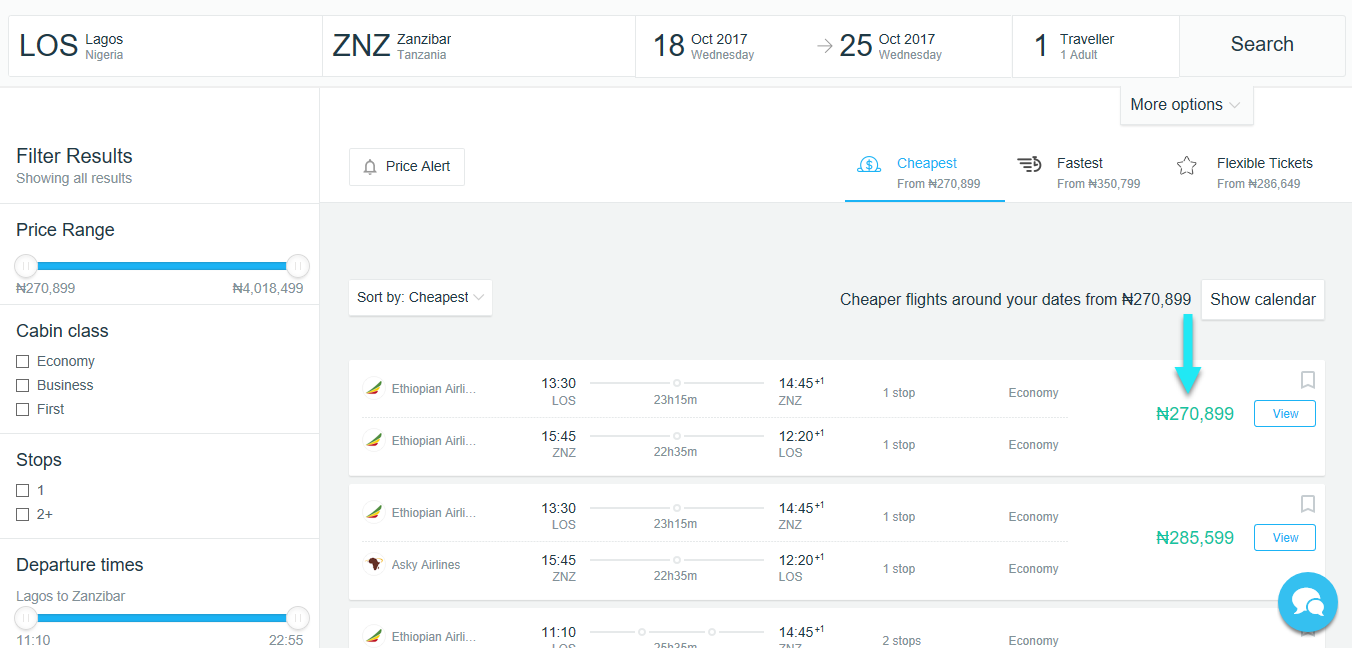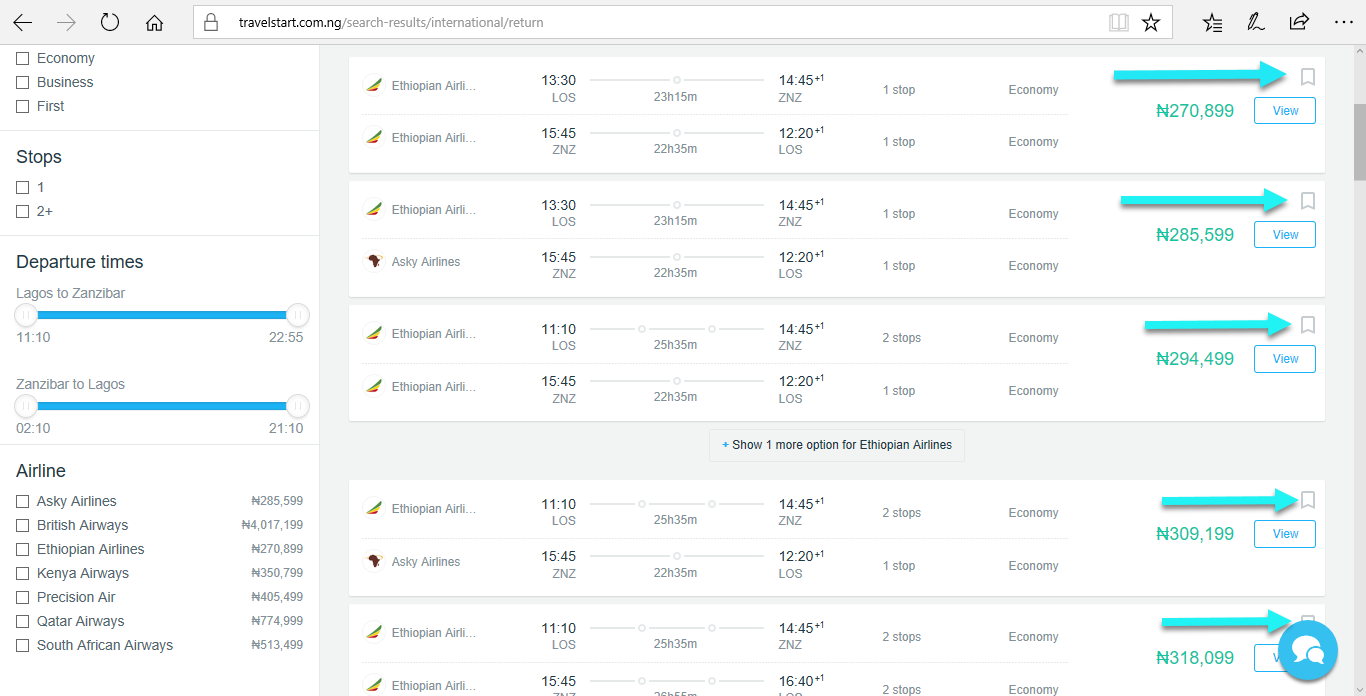 Step 4: Compare your bookmarked flights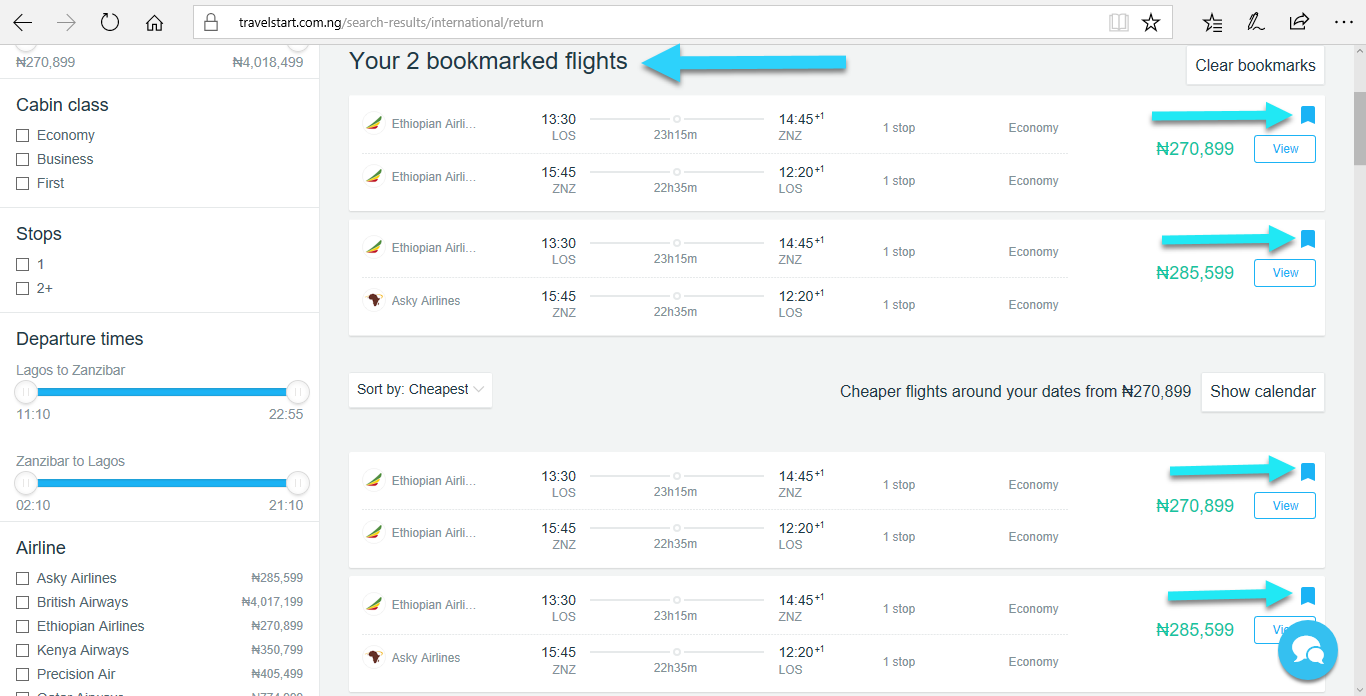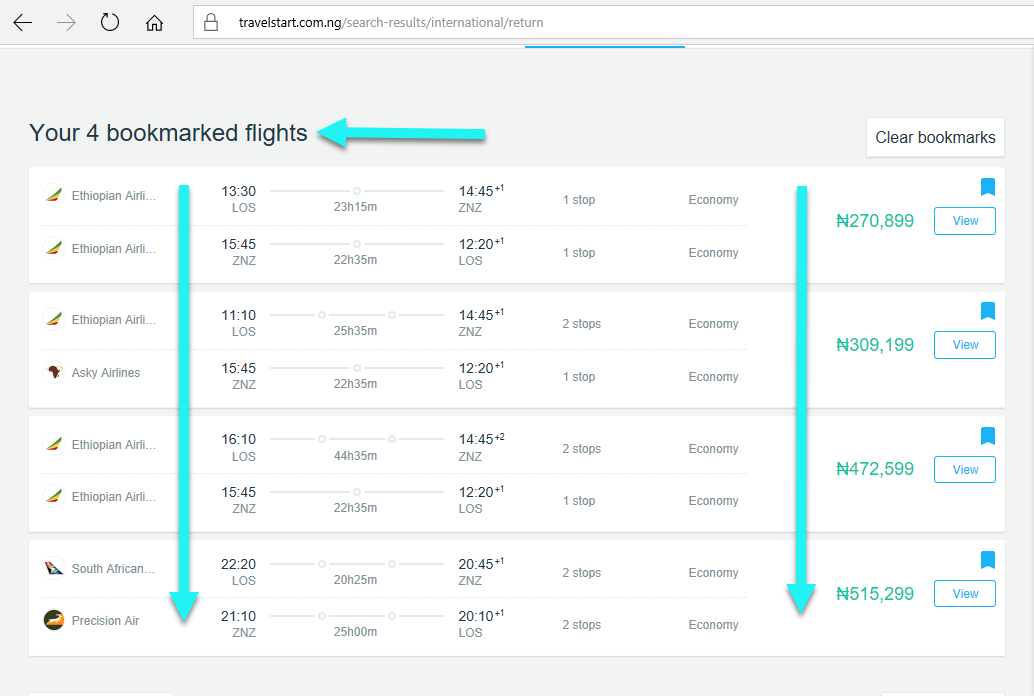 Step 5: Make your choice and click on continue to book your flight
That is all! It is so easy. Please note that you cannot bookmark different routes. it's available per search. For example, you cannot bookmark Lagos to Dubai; then do another search for Lagos to  Jo'burg. The Lagos to Dubai will no longer be bookmarked. Also, you cannot bookmark more than 5 flights at once, and you must book the flight of your choice immediately or you might lose the bookmarked flights once you reload the page. But hey, it's still cool. It is the easiest way to compare your flight.
Why should I use the bookmark feature?
If you love searching for every available option before booking for flight then this feature might just be perfect for you. By bookmarking your flight you have the opportunity to compare and check the details on the available flight before you finally make your choice. So don't you think it is a feature worth trying out?
If you have any comment or suggestion, please share with us.