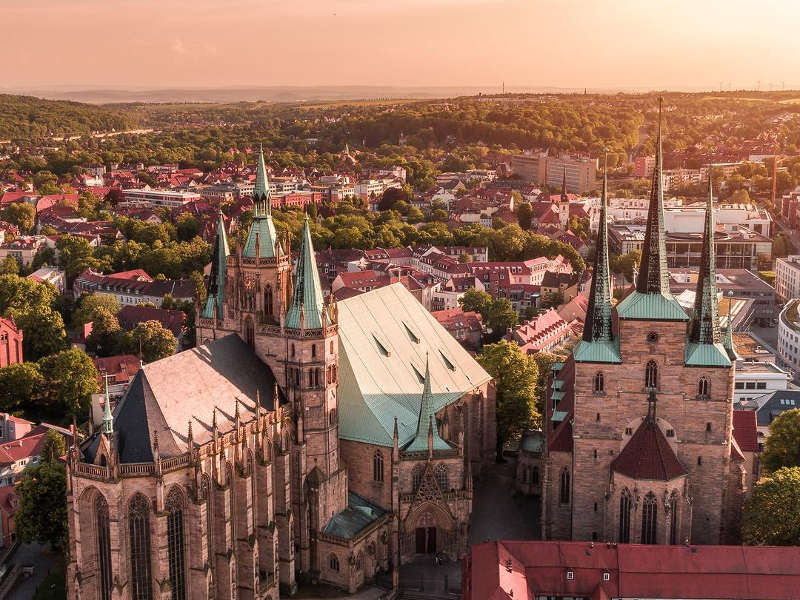 Ever wanted to attend Oktoberfest in Munich or visit Berlin for its cool fashion? Now you can explore the modern, yet equally historic, Germany, with this step-by-step guide on how to obtain a German visa (Schengen visa). Your dreams of travelling to this iconic country can come true. We've simplified the visa application process, all that's left to do is book your ticket and plan your itinerary for Germany.
Nigerian passport holders require a short-stay (German Schengen ) visa to visit Germany. Luckily it is a relatively straightforward process. You will need to apply at the Consulate General of the Federal Republic of Germany in Lagos. It is advisable to apply for your German visa at least 3-6 weeks before your departure date to allow for sufficient processing time (and to save yourself unnecessary stress).
Please check your eligibility before beginning the application process and submitting your application well in advance of flight departure. Once you have your visa, all that's left to do is pack your bags
Please note this process is applicable to Nigerian passport holders.
Types of Visas
Tourist visa – For people who wish to explore Germany for pleasure, visit relatives, attend a summer school or a work seminar.
Business visa – For people who plan to visit Germany for business.
The validity of a German Visa
A tourist and business visa is valid for stays of no more than 90 days within a six-month period in Germany. Successful German visa applicants will be able to leave and return to this Schengen state within this six months as long as the combined stay does not exceed 90 days.
How long does it take to get a German visa?
The processing of a German visa takes approximately 10 working days. The process could take slightly longer if you're required to submit additional documents. Be sure to hand in all required documents to allow for a smooth German visa process.
Passport Requirements
Make sure your passport meets the following requirements before you apply for a German visa:
Your passport's validity must extend the duration of the visa you are applying for by at least 3 months i.e. for a 90-day visa, your passport must be valid for an additional six months
Your passport must have at least 2 blank pages
It must have been issued within the last 10 years.
If your passport does not meet the above requirements, you will need to secure a new international passport before applying for a German visa.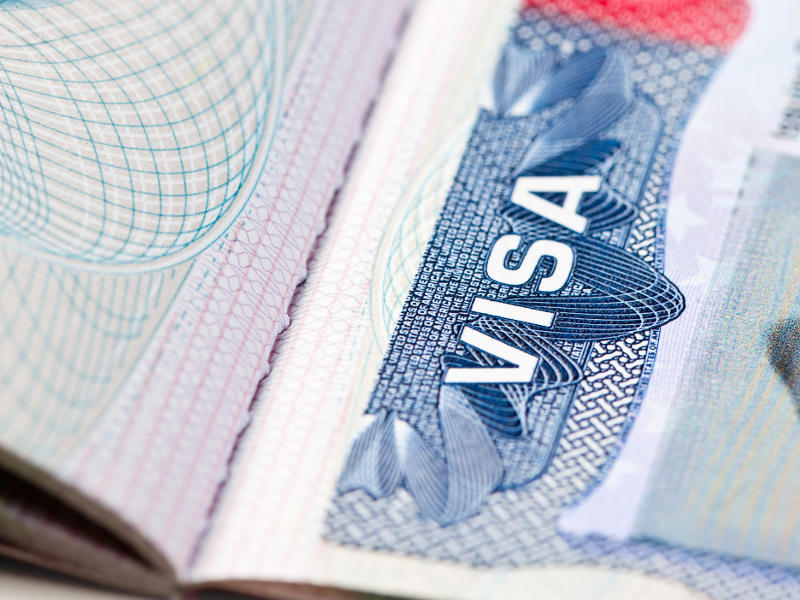 Visa Costs
The cost of a German Schengen visa is ₦25,376 ($70), since 2008.
Fees may be paid via cash or debit cards at the German Consulate in Lagos.
Fee Waivers
You are exempt from paying visa fees if you fit into the following categories:
Children under six years.
School pupils, undergraduates, postgraduates and teaching staff travelling to Germany for the sole purpose of study or educational training.
Non-profit representatives aged 25 years or less partaking in seminars, conferences or activities including sports, educational or cultural events organised by non-profit organisations.
Researchers from third-world countries travelling within Europe for the purpose of conducting scientific research.
Please note that Naira values are subject to fluctuate, according to the Euro/Naira exchange rate.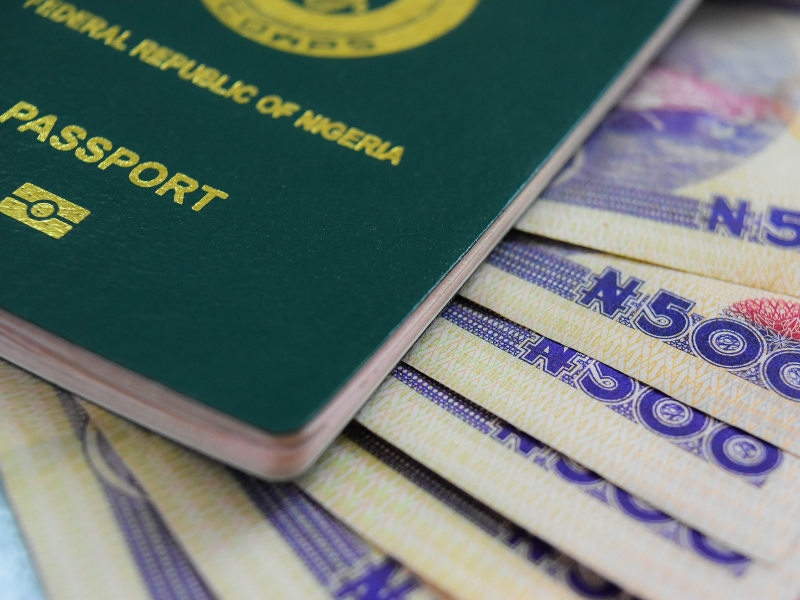 German Visa Requirements
Tourist Visa Checklist:
A completed application form in English or German only.
Two passport sized photos (45 mm x 35 mm) – must meet the Germany Schengen visa requirements.
An international passport and copies of previous visas.
Travel health insurance – a confirmation letter stating that you're covered for medical treatment in Germany and the entire Schengen area.
A cover letter detailing the reason for your visit to Germany and itinerary.
Your flight itinerary with the dates and flight numbers specifying your entry and exit from Germany.
Hotel booking for the entire duration of your intended stay in Germany.
Proof of civil status (e.g. marriage certificate, birth certificate of children, death certificate of spouse).
Proof of sufficient funds for the duration of your stay.
Bank statement of the last 6 months.
Where to Apply
All Nigerian citizens applying for a German visa must book an appointment at the German Consulate in Lagos.
 What does the Visa Process involve?
Book an appointment online
Submit copies of your flight reservation and hotel booking with your application form
Pay the visa application fee at the German Consulate in Lagos
Provide your biometric information at the Consulate
Upon approved visa application, you can collect your visa at the Consulate or use a courier service.
Courier Service
Once your German visa application has been processed, you may opt to have your visa sent to you via a courier service. Your passport and other documents can also be returned to you via a courier service. Please note that you are still required to go to the Consulate in person for your visa appointment.
You can choose which courier company you wish to use.
It is the applicant's responsibility to notify the courier company to collect the documents from the consulate.
The German Consulate does not take responsibility for the delay or loss of any documents handled by the courier company.
German Consulate in Lagos:
Address:
15 Walter Carrington Crescent

Victoria Island

Lagos

Phone:
+234 280 9966
Hours:
08:00 – 18:00
Getting to the consulate
Taxis, buses and motorbike taxis are available to transport you to the German Consulate in Lagos. For those travelling by car, there is parking available at the entrance of the building.
Where to Print Documents and Take Photos
To print documents and take photographs, the following establishments can be found nearby the German Consulate:
Doculand Business Solution
Address:
140 Awolowo Road

Falomo

Lagos

Phone:
+234 1 460 5535
Hours:
Mon-Fri: 08:00 – 20:00

Sat: 08:00 – 14:00
 Studio24 Ikoyi
Address:
120 Awolowo Road

Ikoyi 101222

Lagos

Phone:
+234 909 893 6687
Hours:
Mon-Sun: 07:30 – 22:00
Now that you're clued up on all the necessary German visa information, you're ready to book your flight and discover Germany for all its splendour. Sign up for our newsletter and find out about flight deals to this mesmerising Schengen state.
Have you previously applied for a German visa? Share your application experience in the comment section below.
All information on this blog page was correct at the time of publishing and may change at any time without prior notice. Travelstart is not affiliated with immigration authorities or their application centres and will not be liable for loss or inconvenience arising from the use of this volatile information.
Travelstart does not provide advice or assist with processing visas. The content of this article is listed as recommended by research and the German embassy. Kindly check the embassy's website BEFORE applying for your visa.
Featured image courtesy of @magictiron via Instagram