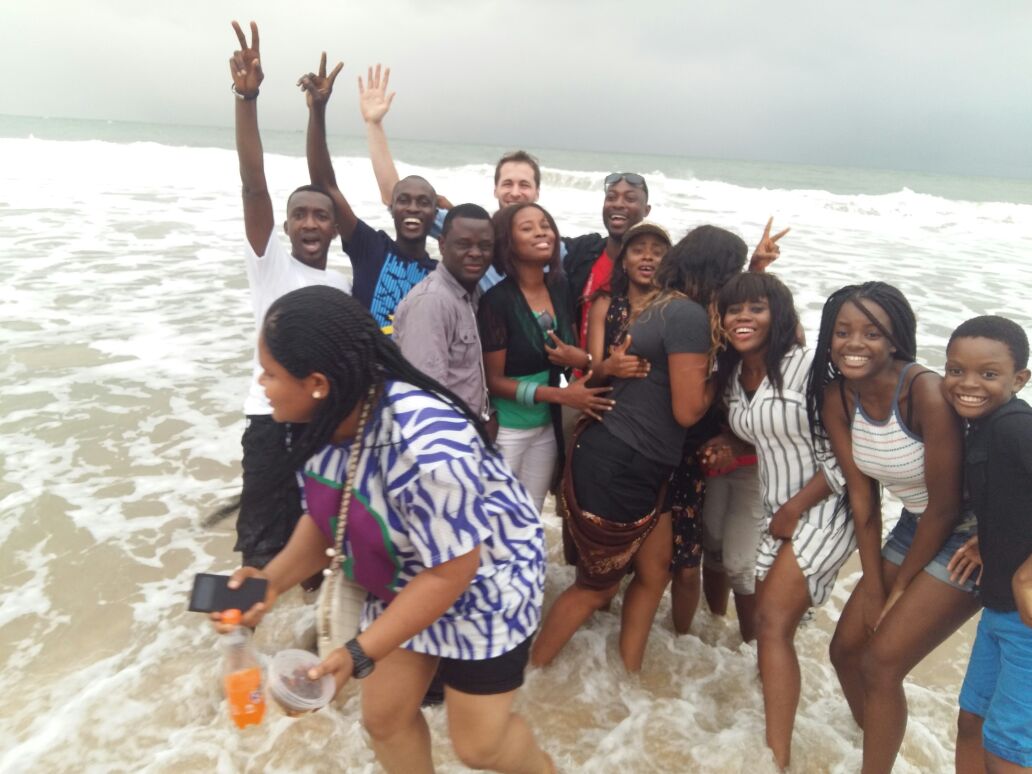 We'd like to think of our lifestyle at Travelstart Nigeria as a work hard, play hard situation. As much as we love delivering only the best flight offers and holiday packages to our clients, occasionally we do enjoy kicking back and taking a little break of our own.
Find and book cheap flights on Travelstart Nigeria
This month's team building event was held at Elegushi beach where we took some time off to cool down in the beautiful blue water. The team was fully kitted out in their colourful beachwear and as soon as we hit the shoreline you could see the excitement even on the faces of some of the 'ever-so-serious' individuals!
Without wasting much time, the team let loose and engaged with the captivating environment! Some of the activities included: rides on the shores, swimming, playing ball and taking beautiful pictures! A lot of team activities also took place such as dancing competition, scrabble, dart throwing, building sand castles and racing on the beach. As we moved over to the dance floor, the country manager Philip Akesson stole the show with his exceptional "Shoki" dancing skills.
We then indulged in lovely dishes such as Asun (roasted peppered goat meat), grilled fish, small chops and drinks, it was tasty as we savoured every part of it!
Here are comments from the team members:
"The relaxed ambience of the beach was refreshing" – Seun Adeyeni, Recovery Agent.
"My aim was to have fun, for once I had stress relief from work at the same time I was able to see the other side of my colleagues that has broaden my perspective on how to relate with them" -Juliet Agha, Bookkeeper.
Having time off work environment helped us build a better working environment in and off work setting. I had the time of my life" – Ann Ochoule, Recovery Agent.
"I typically enjoyed the beautiful beach, as I find the water and sand to be the most replenishing. Sometimes I forget how much I need it when  I'm working. It was truly amazing seeing my colleagues dance moves(finally). To go out with my team to the beach is to truly embrace your solitude collectively." – Azeez Alimi, Affiliate Manager.
"It was amazing! For the first time, I felt part of a team…Looking forward to more exciting time with the Travelstarters"-Bunmi Olutimehin, Recovery Agent.
"The beach party was fun, more exciting than I thought. I was able to relax and have a clear head."- Gloria Ehiwere, Customer Service Agent.
One very exciting part of being a Travelstarter are the team building events held at the end of every month, where team members can cool off the tension in a social environment at a neutral location perfect for relaxing and unwinding while strengthening the relationships between team members. It's always a unique and unforgettable experience and the entire team looks forward to the next team building.