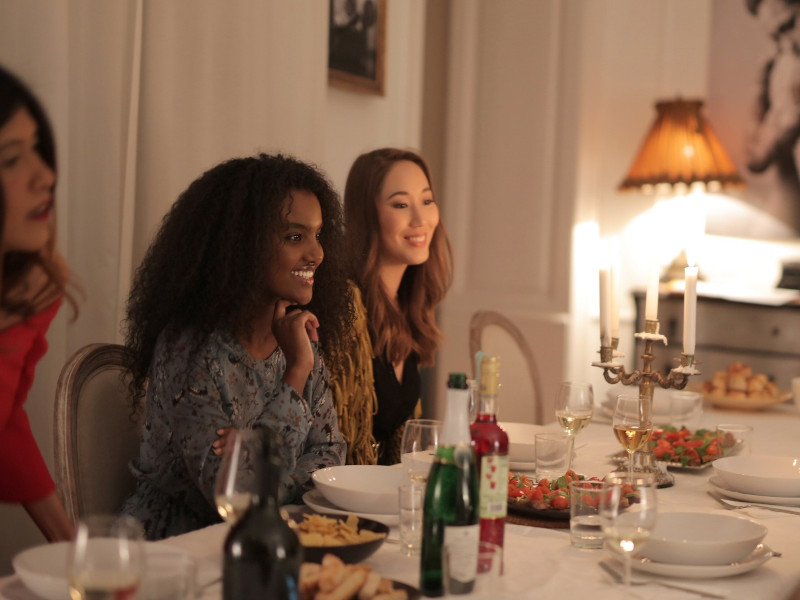 Dish out those pots and pans and start cooking up a storm! Don't let the lockdown prevent you from getting a taste of travel. Whether you like experimenting with flavours or just appreciating quality time spent with loved ones; now is the time to step up and give the traditional food a global twist!
North: Rice is life
Listing Nigerian cuisines will not be complete without the ultimate authentic dish, Jollof rice. There are endless variations to modify this traditional food. Sliding up the west coast to Spain, we find one of the best recipes from a rich, exciting and vibrant culture. Paella is perhaps the most famous Spanish dish of all, and its main ingredient is rice! Keeping the authenticity of the Jollof recipe, mix it up with the origins of Spain's paellas. Authentic paella originates from the region around Valencia and comes in two varieties: Paella Valenciana with rabbit and chicken; and seafood paella. The saffron spice gives the rice its colour, and the base should be left to crisp into a mouth-watering black crust, called the socarrat.
West: Soup up!
Similar to the well-known pepper soup, Florida's black bean soup is seen as a classic because of the countries large Cuban population. Therefore Cuban food is quite prevalent in the state. Vegetarians and vegans have long loved black beans because they offer a delicious and hearty helping of protein, but can be adjusted to meaty option as you wish. To make it tickle your taste buds, even more, add some traditional spices and pepper flakes to uplift the strong aroma. This dish is furthered prepare with citrus for the prominent coastal touch.
South: Meat me in the kitchen
Keeping roots grounded, the famous South African dish, Potjiekos, is sister to Nigeria's stew and rice recipes. Africa loves rice. And as we said, "rice is life" and Africa is one to support this statement. A mixture of vegetables and meat accompanied by delicious spices and flavours simmers in a large black stewpot (locally known as a potjie). There are an array of recipes which can range from a basic tomato base to seafood or lamb. Just like Nigeria's stews, this dish is also best served with rice to balance out all the flavours for a harmonious and delightful experience.
East: Spice things up
A sumptuous fish curry from the state of West Bengal, machher jhol is a staple in a Bengali household. Besides being nutritionally rich and packed with mouth-watering flavours, this fish curry is surprisingly easy to prepare at home. Just pick your choice of fish, marinate it in turmeric, deep-fry till perfect golden and simmer in the rich gravy of onion seeds, cinnamon, cloves and any other flavours that your hear desires. It mimics the spices of Nigerian traditional dishes such as the Efo Riros fish stew. Bananas also seem to be a popular side tray with curries and therefor Nigerians can delightfully indulge in the favourite deep-fried plantain slices, called dodo's. It is best served with cooked rice.
---
Do you like to experiment with the flavours of the world? Let us know in the comment section what your favourite recipe is to experiment with, and what culture it comes from.
Also read:
The best languages to learn for your next getaway travel