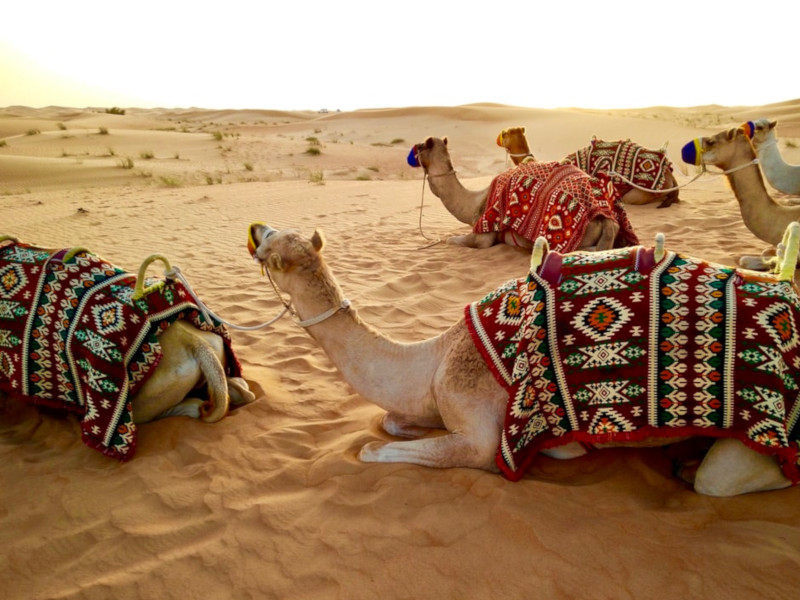 Imagine being the star of your very own Arabian desert story, surrounded by rolling, sun-scorched sand dunes that stretch as far as the eye can see. For the best desert safari experiences on offer, catch a flight to Dubai or Abu Dhabi and transport yourself to the sand-swept scenes of the United Arab Emirates (UAE).
What is a desert safari?
A typical desert safari sees you leave the city limits and head out into the sweeping desert landscape, whether for a day, a night or longer. You'll be spun around the sand dunes in a rugged 4×4, before enjoying a camel ride, Arabic coffee, sweet, sticky dates and an evening of traditional dance and dining under the stars. Complete the experience with an aromatic shisha and plenty of photo opportunities.
What should I wear for desert safari?
Comfort is key on a desert safari as you not only have the heat to contend with, but you might also find yourself climbing onto a camel's back, sitting cross-legged at a bonfire BBQ or clutching onto the inside of a speeding 4×4.
Wear clothes that you are free to move around in and preferably made from natural, breathable fabrics. Dress in layers so that you can keep cool under the scorching daytime sun and add on warmth as the temperature drops in the evening. Although it sounds like the opposite of what you would want to do, wearing longer length clothes during the day protects you from the sun and keeps you cool.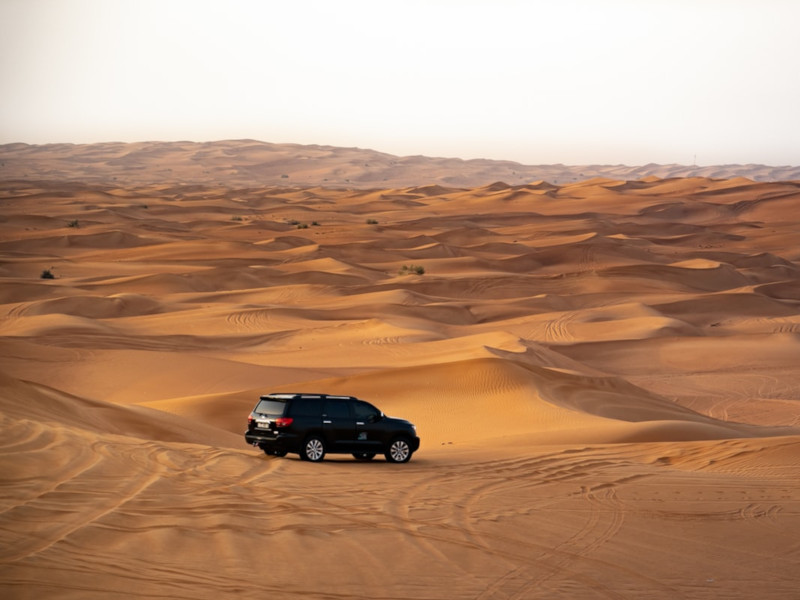 How do you prepare for a desert safari?
Usually, the tour group that you have booked with will arrange everything you need for your desert safari, so be sure to check what's included in your package beforehand. Prepare for a morning safari by getting enough sleep the night before, to be ready for your early pickup.
Dress appropriately for the adventures of the day ahead and pack essential items in an easy to carry bag or backpack. Don't be fooled by daytime temperatures when embarking on an evening desert safari – you will need warm clothes once the sun goes down and the desert heat disappears.
What percentage of the UAE is desert?
Bordered by the Persian Gulf, the United Arab Emirates is located to the east of the Arabian Peninsula and 80 percent of its landscape is covered by desert. The geography of the UAE is divided into three key ecological areas. These include mountainous areas, desert areas and marine coastline.
A Desert Safari in Dubai
One of the most memorable things to do in Dubai is to take a desert safari! Most will agree that the best time to visit Dubai is over the cooler months of November to March when winter sweeps over the 'sand-pit' and cools the desert temperatures down.
Be transported to the electric oasis of Dubai and enjoy a combination of the cosmopolitan city and a quieter escape to the Arabian desert. Go sand dune bashing across the red dunes of Lahbab by 4×4, ride a camel and experience the oasis of a desert camp, before returning to shop at The Dubai Mall or visiting the famous Burj Al Arab.
Also read: Where is Dubai?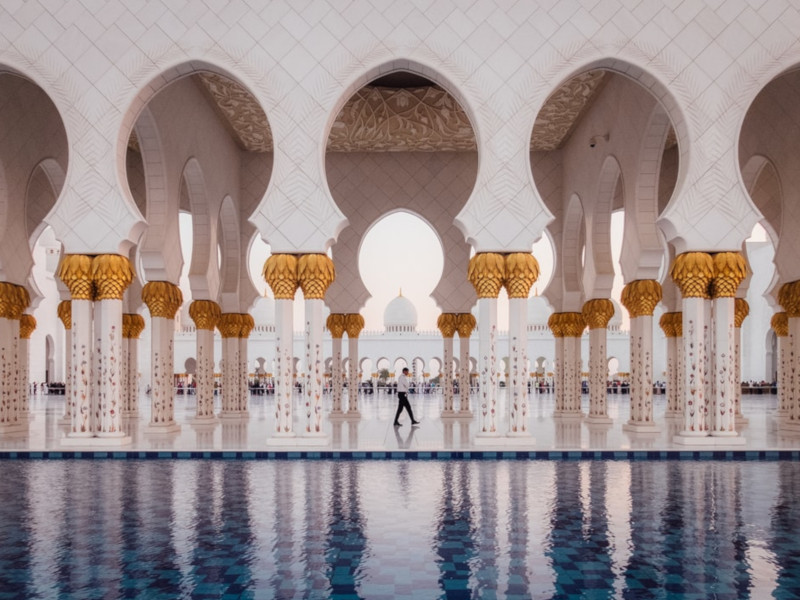 A Desert Safari in Abu Dhabi
One of the most rewarding ways to experience the capital of the United Arab Emirates is to take a desert safari in Abu Dhabi. As with its neighbour, Dubai, the best time to visit Abu Dhabi is over the cooler winter months between November to March.
Take some time to enjoy the spectacular beauty of the Sheikh Zayed Grand Mosque or the entertainment-packed Yas Island before escaping to the tranquil nearby desert. From the sweeping Al Khaznah dunes to those found outside of the Liwa oasis, adrenaline awaits!
Sign up to our newsletter for amazing deals on Abu Dhabi and beyond!
How to apply for your Abu Dhabi and Dubai visa
Nigerian passport holders are required to apply for a visa to enter the United Arab Emirates. A UAE visa will allow you access to both Abu Dhabi and Dubai. If you are travelling with Etihad Airways or Emirates, you may be eligible to apply for your UAE visa through the relevant airline.
Read our guide on how to apply for a Dubai visa from Nigeria for more comprehensive, step-by-step advice on UAE/Dubai visa requirements.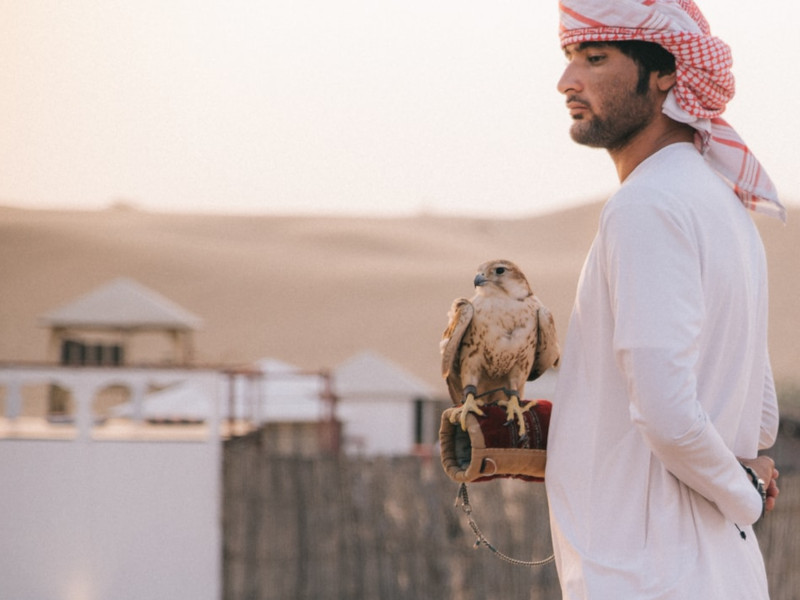 Ready for that Arabian dream? Browse and book cheap flights or find affordable car rentals and the perfect hotel on Travelstart! In no time you could be surrounded by cascading dunes on an Abu Dhabi or Dubai desert safari.
Have you enjoyed a desert safari in the United Arab Emirates? Maybe you know of other exotic locations to go dune bashing? Let us know in the comments below.
Disclaimer:
All information on this blog page was correct at the time of publishing and may change at any time without prior notice. Travelstart will not be held liable for loss or inconvenience resulting from the use of out-dated or incorrectly noted information.