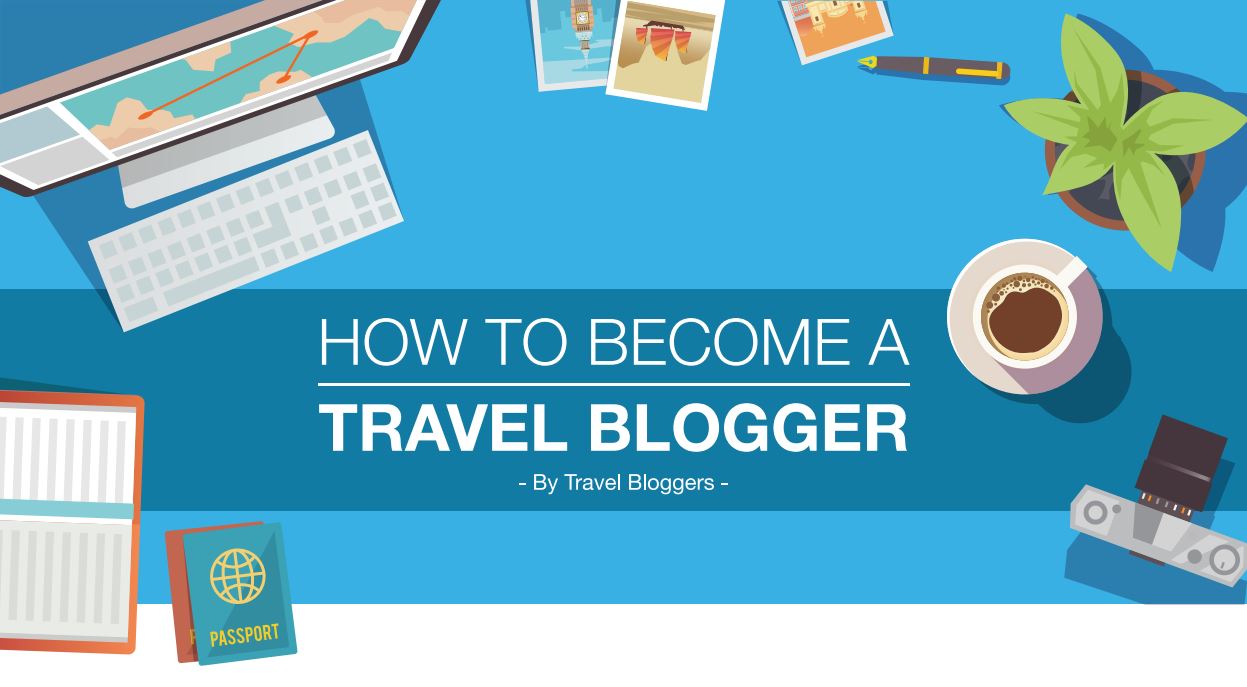 With the growth of millennial travellers; travel decisions has shifted significantly to the web, making travel bloggers pioneers of travel with their travel tips, experiences, challenges and adventures along their journey. Simply put in a nutshell, a travel blogger opinion, experiences and thoughts about a destination really count!
As a travel blogger, everything you do, think or feel becomes the source for a blog post. You are constantly thinking of new ways to keep your readers engaged, entertained and wanting to come back for more. Had an awesome dinner at a rooftop spot in Sri Lanka? Share the restaurant's name. Zip-lined through a rainforest? Share the destination. Have an opinion about an airline? Write about it. Travelling to a new place on a budget? Share how.
---
We love to read (and write) about travel. So we asked a few of Nigeria's successful travel bloggers, how do you become a travel blogger? Aside from the obvious first two steps: start a blog and write, here is what they said:
Tips from Successful Bloggers on How to Become a Travel Blogger
"Define your blog niche! Yes, you are a travel blogger but there are different niches inherent. Are you a travel blogger with a focus on food (i.e trying new dishes when you travel) or are you a budget travel blogger who finds affordable destinations for your readers, or luxury, or fashion travel blogger? Find a niche as this will help you stand out."
---
"Tell personal stories in a manner that provides information. It is often clear when a story comes from first-hand experiences. People will take interest in your story if they learn something that answers a question or provides travel information that helps their own travels. Your personal story adds flavour to the information you are providing to your readers."
---
"Read other travel blogs. Get ideas from their own content. The goal is not to replicate their work word for word, the goal is to be inspired enough to curate content, better content actually."
---
"Decide what type of blogger you want to be – whether writing a personal journal of your travel experiences or writing travel guides or simply creating photo travel journals."
---
"Travel blogging means sharing your experiences with others. You don't necessarily need too much to start, and you can keep it inexpensive. Most smartphones today have relatively good photo qualities, so don't wait to buy a fancy camera. It's as easy as literally walking out your front door, visiting one or two places local to you, and sharing online. Don't forget to incorporate social media into your mix – Facebook, Instagram, Tumblr, Snapchat. As a matter of fact, you can create stories on your travels (local and international) to keep your followers engaged."
---
"Step out of your comfort zone! There was a time when I only posted pictures taken with a DSLR on my Instagram page as I am very particular about the quality of the content I put out. Someone from Samsung asked if I was interested in phone photography and I said yes so I could challenge myself to take amazing pictures with a smartphone"
---
Travel blogging isn't as easy as it looks, and it requires hard work to have a successful travel blog, as it won't happen overnight.
But no risk, no reward! Good luck, and happy travel blogging!
Do you have any questions about how to start a travel blog? Please drop me a message in the comments below!