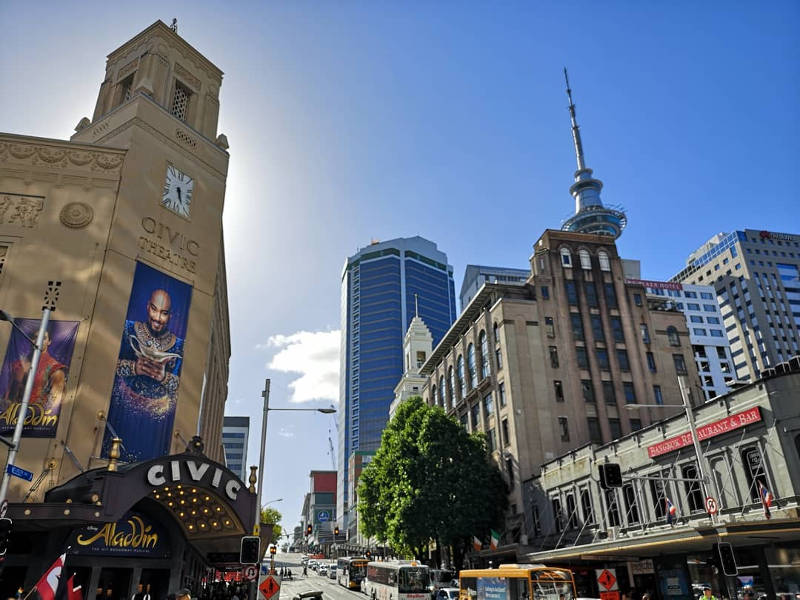 The training home of Israel Adesanya, New Zealand is a wonderful destination to let your hair down and just unwind in this multifaceted country that has it all! New Zealand has large communities from across the world, and the country embraces all that's exciting about our various cultures and unique backgrounds! New Zealand is full of stunning landscapes, famous vineyards, top-notch cities and so much more. There are quite a few types of visas to apply for, the most popular being the visitor's visa. Let us help you apply for your New Zealand visa with our comprehensive guide of the process. Kiwis (that's what they're called!) – here we come!
Nigerian passport holders require a visa to enter New Zealand. Please note that there is no embassy for New Zealand in Nigeria. All visa applications are to be done online or via South Africa.
Type of visa
There are numerous types of New Zealand visas that can be applied for. The country has a wealth of opportunities to offer and other than visit, you can also apply to live or start a business there. Here are the most popular types of visas:
Visit
Work
Study
Transit
Join family
Business & Investment
Residence
How long is the New Zealand visa valid for?
The visitor's visa is valid for a stay of up to 9 months.
Be aware that the application can take up to 1 month to complete. Note that from November to March, visa processing time may increase as Immigration New Zealand tends to get an overflow of applications during this period.
How to apply
You can apply online or via VFS Global application centre. The application centre is in South Africa. There is no embassy for New Zealand in Nigeria, and so you would have to do it via South Africa.
Online
To apply online, you will need to create an account on the New Zealand Immigration website.
Download and complete your New Zealand visa application online.
Collect all of your relevant documents and make copies of them to be submitted.
Ensure that your visa photos are the correct size: 35mm x 45mm.
Submit your application along with all the relevant documents and passport photos.
Make your payment
Wait to hear back from New Zealand Immigration on your status
Take note: with your application, the passport photos that will accompany your application needs to be correctly sized, clear and recently taken. As for your documents, they will all need to be in an electronic format. This includes your passport, health certificate, police clearance, etc.
Through VFS Global, South Africa
Schedule an appointment to have your application submitted
Download and complete your application form
Get all of your documents ready to be submitted in person, by courier or through a trusted family member or friend in South Africa
Make your payment
You will receive a reference number, along with your receipt
Wait to hear back regarding your application
You can track the progress of your application with your reference number, via the VFS Global website
New Zealand Visa requirements
There are a number of documents that are needed for your New Zealand visa. Depending on your visa type, you may need to submit more documents than those listed below. Please double check your list of requirements before submitting your application.
Valid Nigerian international passport (valid for at least 3 months after your return to Nigeria)
2 recent photographs (35mm x 45mm)
Valid form of commitment to return to Nigeria (employer/study letter)
Details of any family living in New Zealand
Proof of flights and accommodation for dates spent in New Zealand
3 months bank statements to prove sufficient funds for your duration of stay
An itinerary of your stay in the country for the duration of your stay
Medical insurance
If visiting family, you will need to provide evidence of your relationship
Visa costs
The New Zealand visa application costs $211 (₦76276,50) when applying online via the Immigration New Zealand website.
Via VFS Global
Visa application cost: $211
Additional fees: passport handling fee: R505 (₦13200), VFS service fee R1350 (₦34665) and courier fee R150 (₦4,000).
All payments can be made via debit or credit Mastercard or Visa card via EFT, online payment via the secure online portal and direct deposit into the VFS Global Standard Bank account.
Where to apply
Online: you can apply online with Immigration New Zealand.
Post or in person via the visa application centre, VFS Global in Johannesburg, South Africa.
For a streamlined application, it is recommended to complete your application and submit all of your documents online.
If you choose to apply for your New Zealand visa in South Africa, you will submit or post all of your documents to the VFS Pretoria office. It is quite common that visas get denied because of the wrong or incomplete documentation. Please make sure to check the list and ensure that you have everything needed to minimise any delays with your application, as new documentation will then have to be sent from Nigeria.
Make sure to also check the correct fees that go along with your visa as nothing will be processed until the fees have been paid upfront.
VFS Global, Johannesburg
Address:
2nd floor, Harrow Court 1,

Isle of Office Park Park Town,

Boundary Rd,

Houghton Estate,

Johannesburg, 2198

 

Telephone:
+27 12 425 3004
Info email:
info.nzza@vfshelpline.com
 And there you have it! Once your visa has been secured, you're now ready to visit famous movie locations in Wellington, enjoy Kale Wakatipu in Queenstown and shop to your heart's content in Auckland.
Don't forget to sign up to the Travelstart newsletter for the best flight deals and specials!
Is New Zealand on YOUR travel list? Let us know in the comments below!