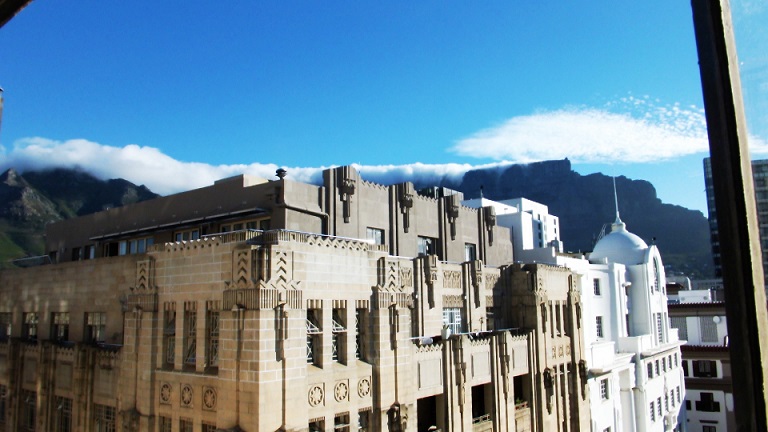 I was not really enthusiastic about travelling to Cape Town because it was scheduled for the beginning of the year – first week in January and you know we Nigerians do not really appreciate travelling when we are supposed to be with our families. I never imagined how momentous the Cape Town travel would be in defining the enlivening track my life would take in forthcoming years, not only in my career but in every aspect of my life.
"A Nigerian's Memoirs: Life in Cape Town, South Africa" is a weekly series that features my travel experiences in Cape Town; from shopping to sightseeing. If Cape Town can change me, it can change you!
Cape Town city charms almost everyone that visits into a longer-than-expected stay. I arrived at Cape Town on a Sunday afternoon; the city is one of the most beautiful, friendliest and cleanest cities I have ever visited. Despite the faint sound of voices from Greenmarket Square, I allowed myself to be distracted by the soft beauty of the late afternoon. Surrounded by Table Mountain and the sea, the city has beautiful roads, upscale building at the city centre, swish boutiques, restaurants, coffee shop and neighbourhood bars; you will definitely love the scenery. Every morning, I wake up to see the beautiful views of the Table Mountain from my window – a natural symbol of Cape Town. I love to stand by my window and watch the shroud of misty clouds that envelop the mountain; it's captivating and I have never seen anything like it before.
     Table Mountain from my apartment on Greenmarket Square.
You cannot travel to Cape Town without taking a trip to Table Mountain. Well, I love that mountain and I visited it twice. My first visit was when I went with a group of friends on Cape Town Red City Bus Tour. Unfortunately, I couldn't take the famous breathtaking ride in Table Mountain Cable Car but believe me, I was captivated by the magnificence and awesome views of the Mountain and the city. Table Mountain is a favourite destination for every tourist and local, they all want to see nature in its most raw form.
Cape Town has been developed with beautiful buildings, streets, paths and roadways. The buildings are elegant with stylish or historic architecture, especially around the city centre. They have artistic flair, kind of different from our Nigerian building architecture. Sometimes, while walking along the streets or roads, I look up to admire the arched windows beautifully designed on some of the buildings. I will say the streets are infused with a joyful African charm.
You can truly feel history in the atmosphere when you arrive in Cape Town. I'm not really a fan of history or chronicle books, but I love art and I was impressed when I visited the Slave Lodge, Iziko Museums and South African National Gallery. At these museums, I learnt so much about the South African history, art and culture. I was taken on an historical journey through the Slave Lodge; I read about human rights stories and explored the long history of slavery in South Africa. I was spellbound, inspired and filled with amazement at the stories. It was an unforgettable experience for me!
One of the most famous places to visit in Cape Town, especially if you love nature is the Company's Garden. The Company's Garden is located close to the Slave Lodge and adjacent to South African Parliament. The Company's Garden plays a role in the recreational life of Capetonians. People go there to enjoy themselves, share a picnic with friends and families, relax on the fields amongst the waterfalls or take a stroll along the walking paths and roads. Sometimes, I take a stroll around the garden, play with squirrels and get mesmerized by the sheer beauty of the flowers and the appeal of the momentous setting of the garden. It is magical!
Cape Town is now one of the most visited and beautiful cities in the world. Cape Town offers so many things to do and see that it would take you a lifetime to explore all. For those who love life to the fullest, the city is a social melting point, and if you love shopping, it is one of the best places to find beautiful things of life.
What's next?
Next week, I will be writing on my food experiences in Cape Town and why I fell in love with Chicken even more. I'll share more details on what to eat at Cape Town's most famous restaurants.