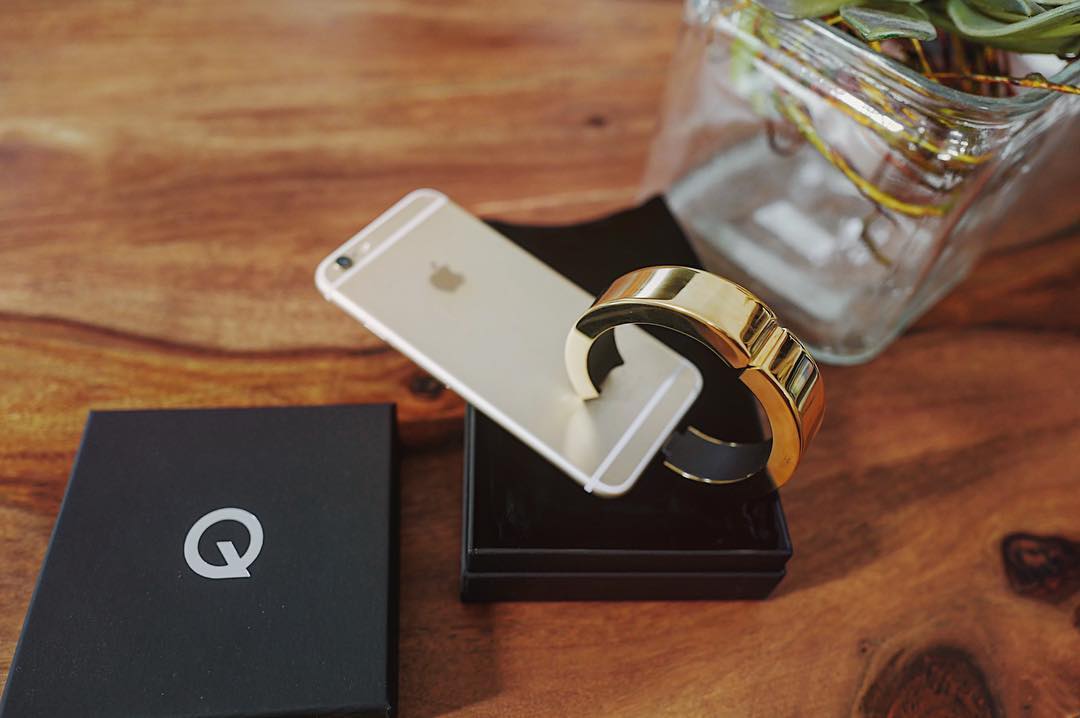 Travel gadgets not only make it easier to get from point A to point B, but they make your vacation, or cross-country travel easier to navigate, so you can have more time to focus on the fun stuff rather than stressing over details. Some of these travel gadgets are tools you need to use during your trip while others are more of a precaution, but if needed, worth their weight in gold. Travelstart Nigeria has dug through the thousands of travelling accessories and latest technology gadgets out there and compiled these 6 travel toolbox as our top gadgets. We've skipped the small and usual gadgets, like earplugs, as well as the big and over-the-top, like the latest tablet or light computer, and aimed for the realistic instead.
1. If you always forget your charger at home – QBracelet
"Oh no, I forget my charger at home!" We hear your cry. Fear not, You will never get stuck with no charger again. This sweet magical QBracelet comes with a charger that is powerful enough to load up your iPhone with an extra 50% charge in 40 minutes, it works like a dream.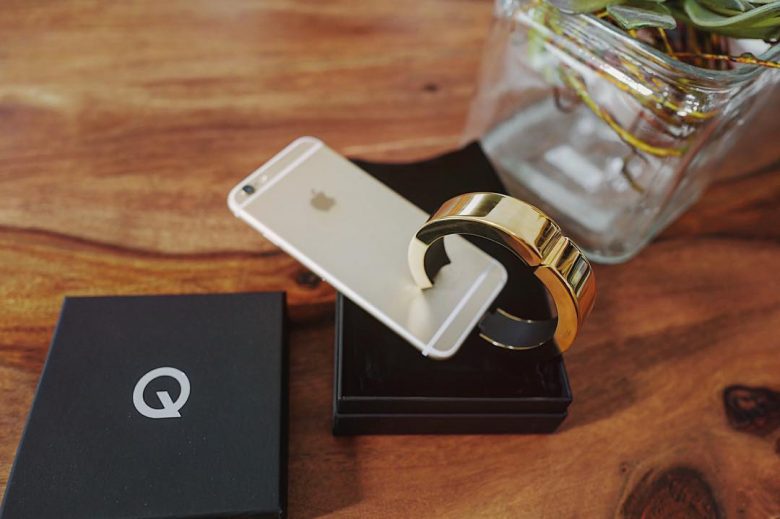 photo credit| Instagram via apoetincart
The great part is it weighs less than most watches, and it comes in different colours, polished gold, polished silver, matte black and matte silver.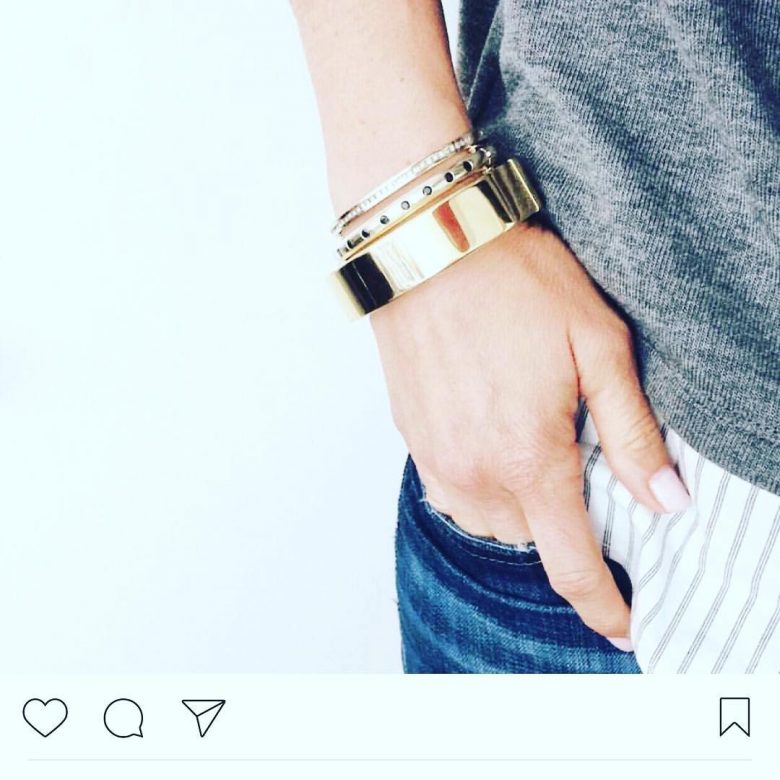 photo credit|instagram via aurea_dempsey
2. Save the budget on laundry with Scrubba Wash Bag
What do you do when you need to wash a few bits of clothing in a small town with no laundrette? Or you are backpacking through Europe, going on an African safari, or travelling on a budget in South Asia. Taada! That's where a Scrubba Wash Bag comes in handy.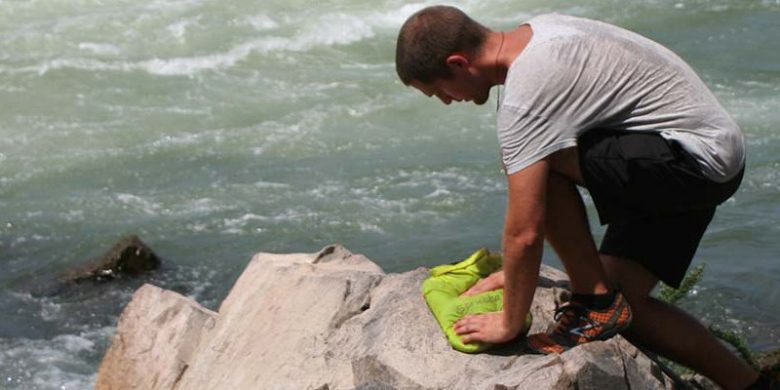 photo credit|gadgetflow
Throw in your clothes, add some bio-detergent and water, scrub them around on the built-in washboard. Done. Now all you have to do is find somewhere to hang and dry your clean clothes.
video credit|scrubba
3. No more sticky sand with the sand-free Beach Towel
This incredible Sandless Beach Mat is perfect for a fun and stress-free beach outing. Finally, no more annoyingly sticky sand in your picnic food as this double layer mat is literally impossible to cover with sand! Now you can enjoy the most of your seascapes experience while lounging in the warm sunshine, reading a book, or spreading out a picnic.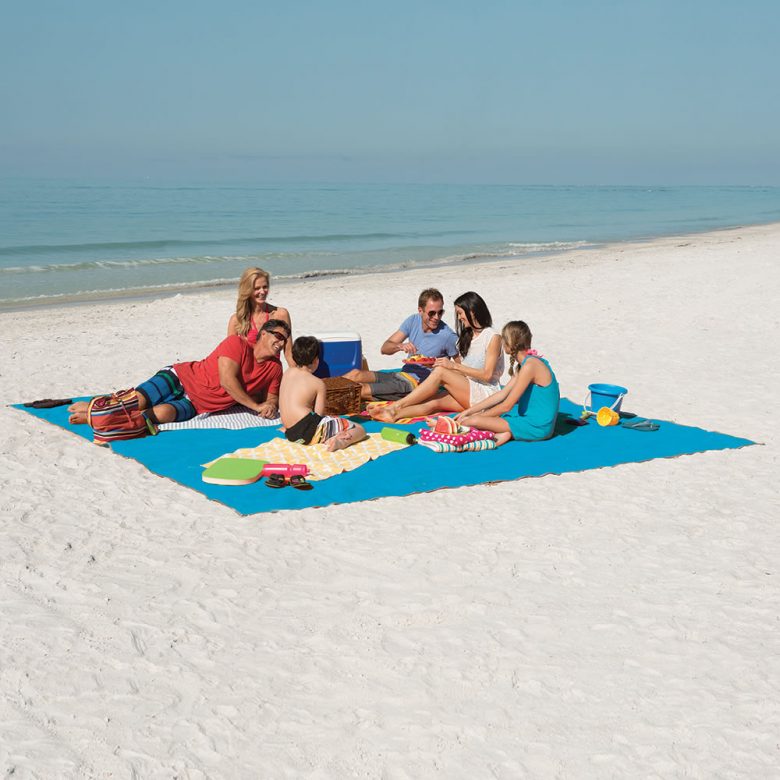 photo crediit|HammacherSchelemmer
4. Do you care for a cup of coffee on Kilimanjaro? Handpresso
Great news for coffee lovers…Handpresso! This is possibly one of the best inventions that has ever existed on earth. The highly portable hand press allows you sip on your favourite creamy espresso on the move or wherever you are travelling to in the world, even on Mount Kilimanjaro.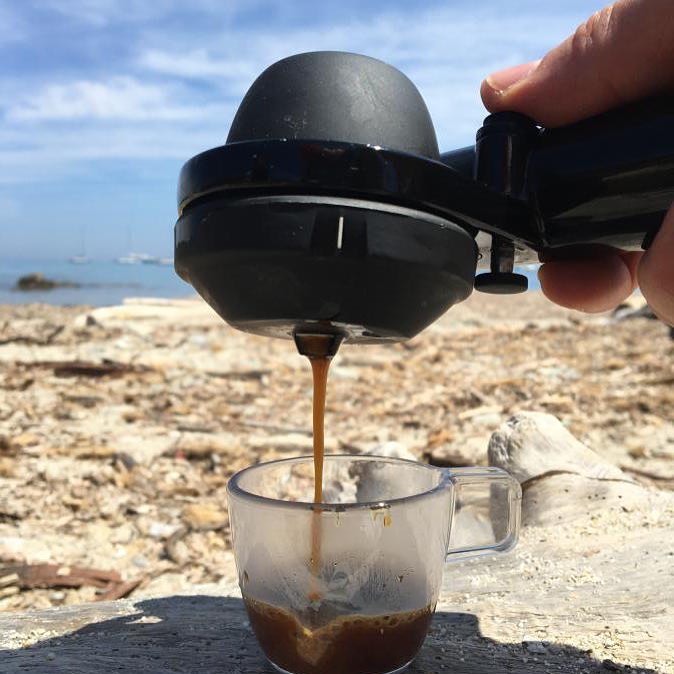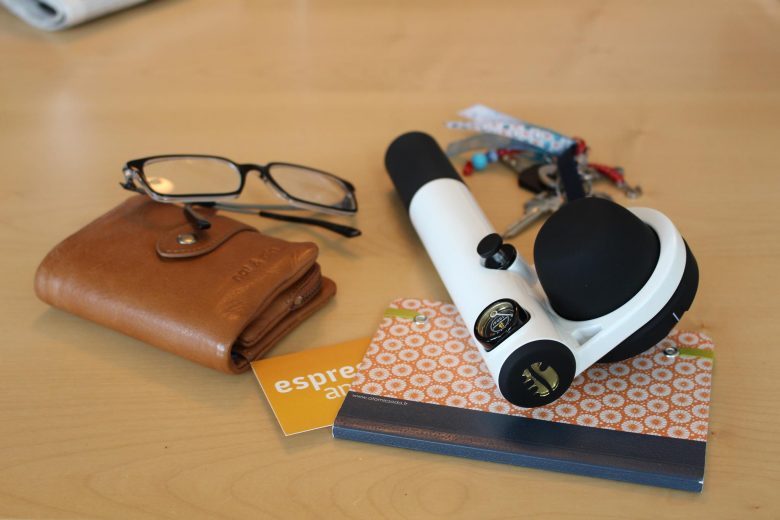 photo credit|handpressor via Instagram
5. Who wants an expensive waterproof camera when you can buy Cali Case.
Take your favourite shot while swimming or snorkelling with the Cali Case waterproof phone case. The transparent cover with 2 layers of durable PVC plastic keeps your device completely waterproof so that you can get quality underwater footage and is able to float. Yay! No more worries for all water babies.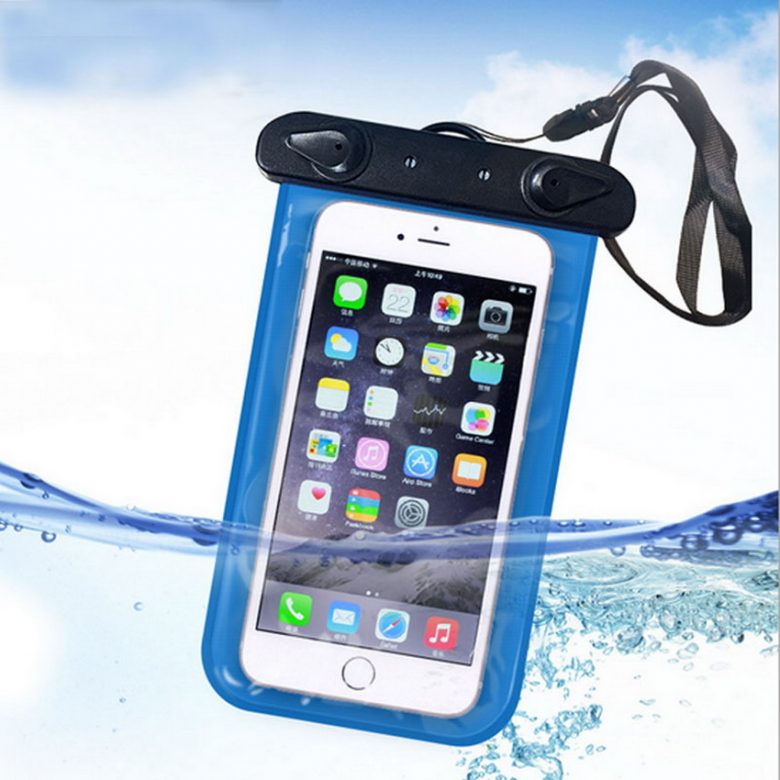 photo credit| mega electronics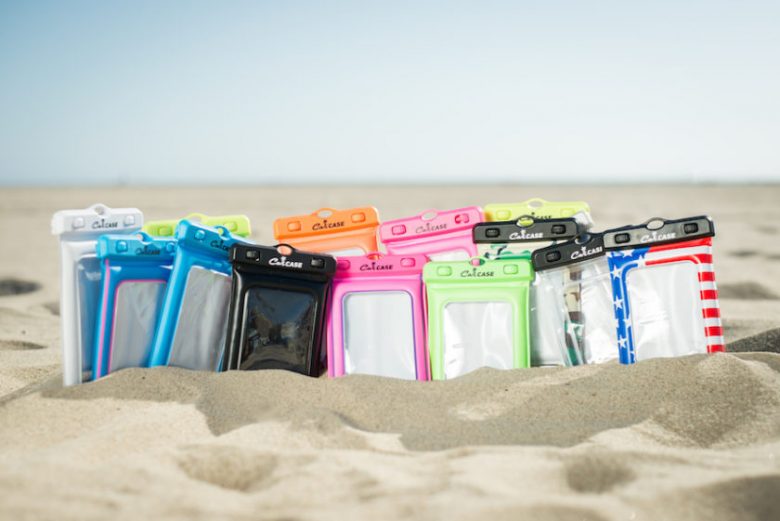 photo credit|android authority
6. Safe water wherever you go with LifeStraw
Water, water everywhere – and all of it is available to drink with this handy travel gadget. This might not be on your top list if you're off to hotels and resorts, but if you are heading a bit further afield or camping out, then Lifestraw should be an important addition to your arsenal. The LifeStraw removes 99.999 percent of waterborne bacteria, including E. coli, and over 99 percent of waterborne protozoa, including Giardia and Cryptosporidium. It removes particles down to 15 microns without a need for electrical power and can instantly turn virtually any water you can find into safe drinking water. One straw is good for 1,000 litres, so unless you're going on a really long trip, you're good to go with just one LifeStraw.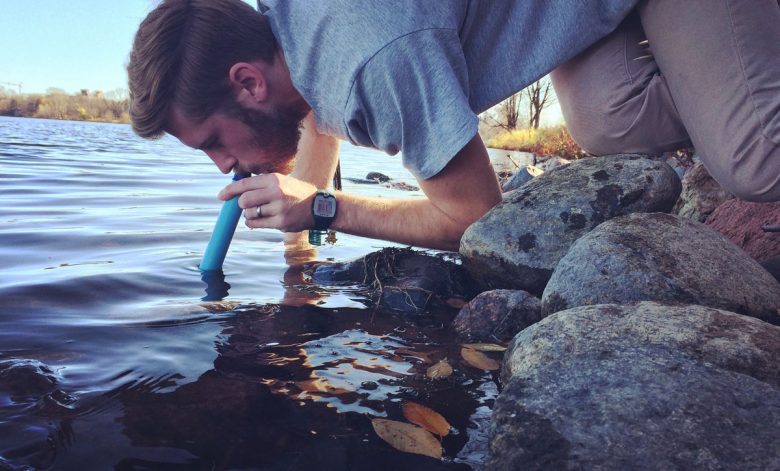 photo credit|gearjunkie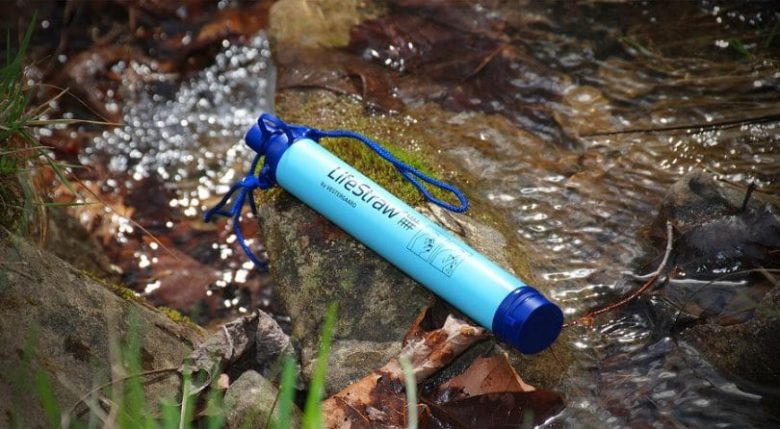 photo credit|backpacking mastery
These tools are all affordable, small, and with an option for everyone. So maybe you are going on a luxury weekend, business trip or a back-to-basics camping adventure, these 6 gadgets should be on your next travel must-have.
Read: Travel Hacks 101: 10 Must-Have Travel Apps