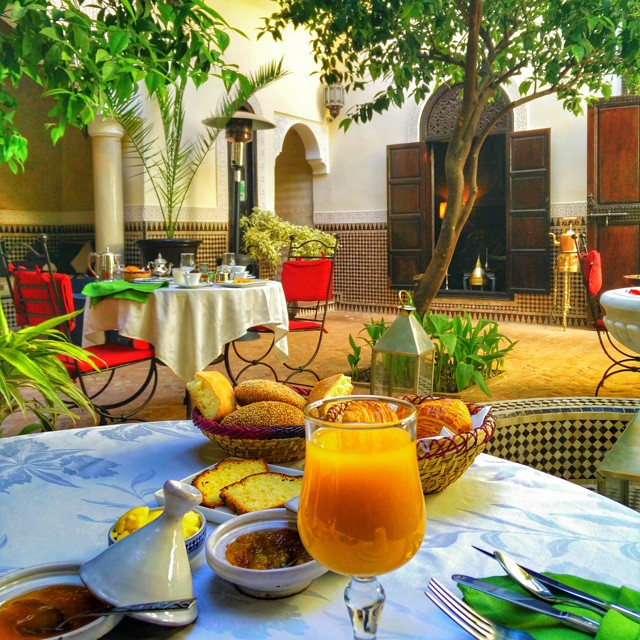 So only one week left to Eid and you are thinking, this is the perfect opportunity to find Muslim friendly destinations for a perfect holiday while enjoying appropriate codes of conduct and ample food choices. We've done the research and were pleasantly surprised to find that there are destinations with Sharia-certified hotel, restaurants that serve non-alcoholic drinks and halal food, private beaches and swimming pools to actually cater to the needs of every Muslim traveller.
Here is our list of halal friendly destinations that do not have hectic visa requirements, so you still have time to consider, make your travel plans, book a ticket & fly.
1. Male,  Maldives
Who says Maldives is just for honeymooners? White sandy beaches, crystal-clear turquoise waters, glow-in-the-dark beach… Maldives has officially become our new dream destination for that perfect beach getaway! This little slice of paradise welcomes thousands of travellers every year. And we bet that you didn't know that Islam is the official state religion of Maldives! The resorts actually cater to the needs of Muslim travellers! Imagine private pools, delicious halal food, prayer facilities and private spa services!
Off the beaten path:
Unwind and relax at one of the lagoons teeming with marine life and spot dolphins while you sip a cool beverage.

Hop onto a Dhoni for a romantic cruise, and end the day with dinner on a private sandbank.

Enjoy frolicking with the marine life in the crystal-clear waters.

Brighten your Facebook and Instagram feeds with picture-perfect postcard-worthy photos.
Need more reasons to book your trip to Maldives? Allow us to convince you here!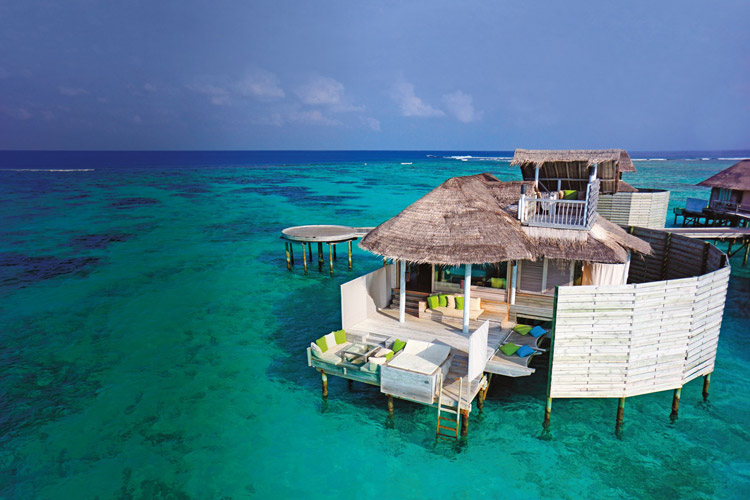 2. Istanbul, Turkey
Culturally vibrant and dynamic, Istanbul still stands as an ideal halal-friendly destination for Eid getaway. The Asian and European countries collide in a fascinating way and create a unique atmosphere for every traveller that venture here. Take your time to explore the beautiful architecture in Topkapi Palace, the Blue Mosque and Hagia Sofia which was built as a church, converted to a mosque and today a museum.
Stroll through the streets, hop on the tram, chat with friendly locals and snack as you go. No matter what you opt to do, be ready to create a lifetime experience.
Off the beaten path:
Explore the lovely valleys and rock formations in Cappadocia on hot air ballooning or hike through Devrent Imagination Valley, Avanos, Uchisar Castle, Esentepe, Pasabaglari and Goreme Open Air Museum, and spend the night in hotel caves.

Yeah, it's more of a fairytale.

Take a dip hot springs and terraces of carbonate minerals in Pamukkale.

Visit the ruins of Ancient Troy.

Discover the multi-levelled Underground City of Derinkuyu extending to approximately 60m of depth, that once sheltered more than 20,000 residents with their livestock & food stores in Cappadocia.

Rafting in Antalya: if not already too cold, it's an activity that you don't want to miss.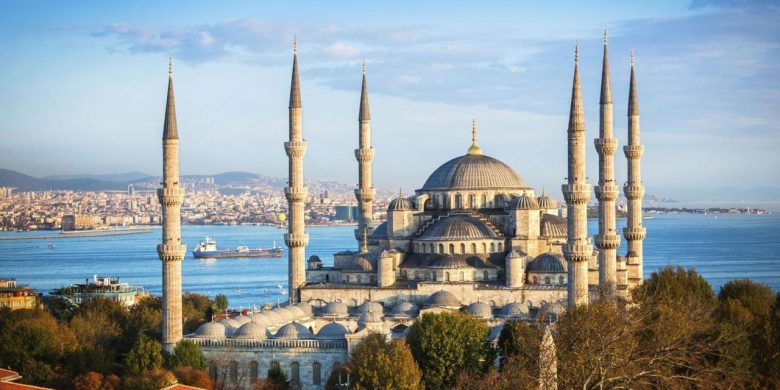 photo credit|BBC
3. Marrakesh, Morocco
Morocco is a destination like no other where Arab traditions meet the vibrant customs of Africa and the influence of Europe to provide a heady exotic mix. It offers genuine warm hospitality and a rich Islamic history to captivate Muslim travellers and make them feel at home. Sip mint tea at a local cafe or browse the tagine pots, spices and silverware in the souk – Morocco is a destination worth visiting for Eid holiday.
Off the beaten path:
Climb Mt. Toubkal: the highest peak in North Africa & Atlas Mountains at an elevation of 4167 m. trekked over the course of two days.

Enjoy Surfing, Kite-surfing, and all sorts of Watersports at Taghazout in northern Agadir, or at Essaouira.

Overnight camping in the Sahara Desert.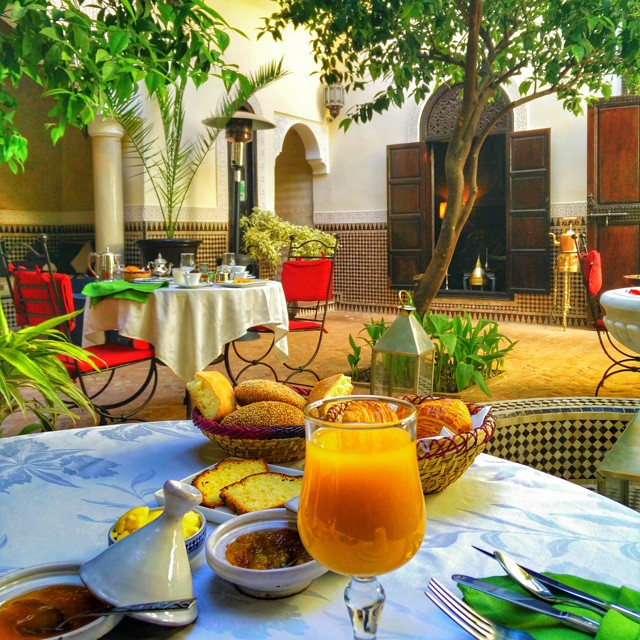 photo credit|instagram via whereibelong
4. Columbus, Sri Lanka
Nestled in the Indian Ocean, Sri Lanka is another great destination for Eid escapes. From the beautiful landscapes to the tropical beaches and the cool green hills scattered with tea plantations and waterfalls. It is full of amazing wonders and fun-filled activities that will keep you entertained all the way through. For every Muslim here, Eid is a busy day with a lot of celebration by the visiting relatives, wearing festive clothes and of course, the food! No matter how you choose to spend Eid this year, you can look forward to enjoying a wide array of activities in Sri Lanka.
Off the beaten path:
Go for a ride in a trishaw. It's a great way to get a feel of the city as you weave in and out of traffic.

Enjoy lovely sunset views over Galle Face while sipping signature beverages at the Sky Lounge in The Kingsbury hotel, Columbus's hippest bar.

Take in some art at the Columbus National Museum and explore some great examples of ancient paintings and sculptures

Visit the Pinnawala Elephant Orphanage to watch the entire herd bathing in the river.

Stroll down to the tea plantation and factory to learn the art behind the globally recognized drink.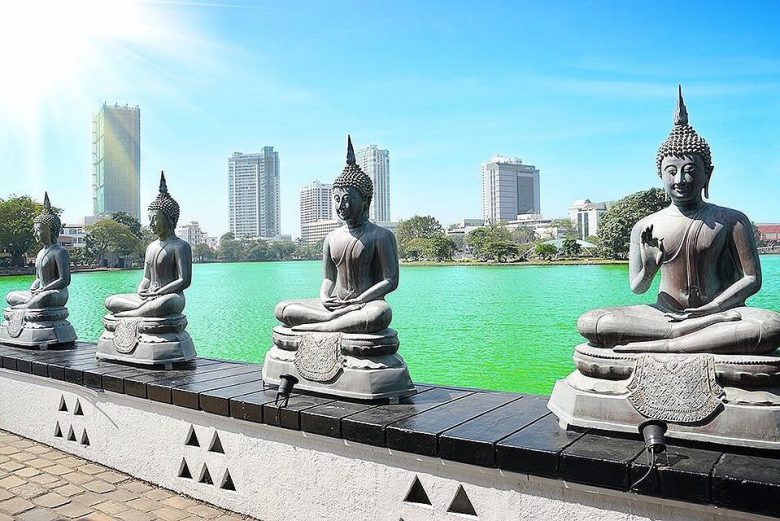 photocredit|instagram via tripmonster
5. Dubai, United Arab Emirate
Who doesn't have the United Arab Emirate on their bucket list? Dubai is the perfect Emirati city for Eid Holiday. Not only is it a country that the holy norms are adopted by the Law, but also the luxury that Dubai tourism offers are simply phenomenal. From the private villas, beautiful mosques to the halal friendly restaurants. There is certainly no shortage of new experience for the Muslim travellers here.
Off the beaten part:
Visit the iconic Atlantis, The Palm and thrill your senses on the daring Ziggurat ride as it catapults you through tropical lagoons.

Take to the snow for a day and enjoy skiing, penguin encounters, snow bullet rides and more at Ski Dubai.

For an adrenaline rush, you will never forget, book for Desert Safari and enjoy the bumpiest ride ever as the vehicles drive up and down the sand dunes, some as high as seven-floor buildings.

Go faster than an F1 car! Strap in, put your goggles on and prepare to be blasted 240km/h in 4.9 seconds on the world's fastest underwater roller coaster on Yas Island.

Take a stroll around the gold souk and feed your eyes with treasures of Dubai.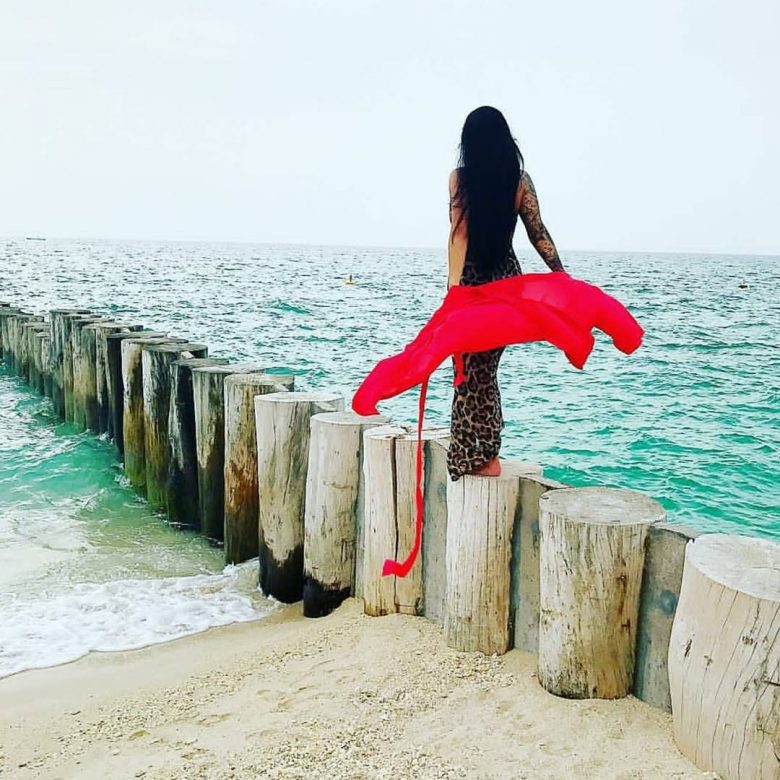 photo credit|instagram via mydubai.dxb
Got your passport ready? Now it's time to book a ticket & enjoy your Eid differently.
Travelstart Nigeria wishes you & your families in all corners of the world a Delightful Eid.