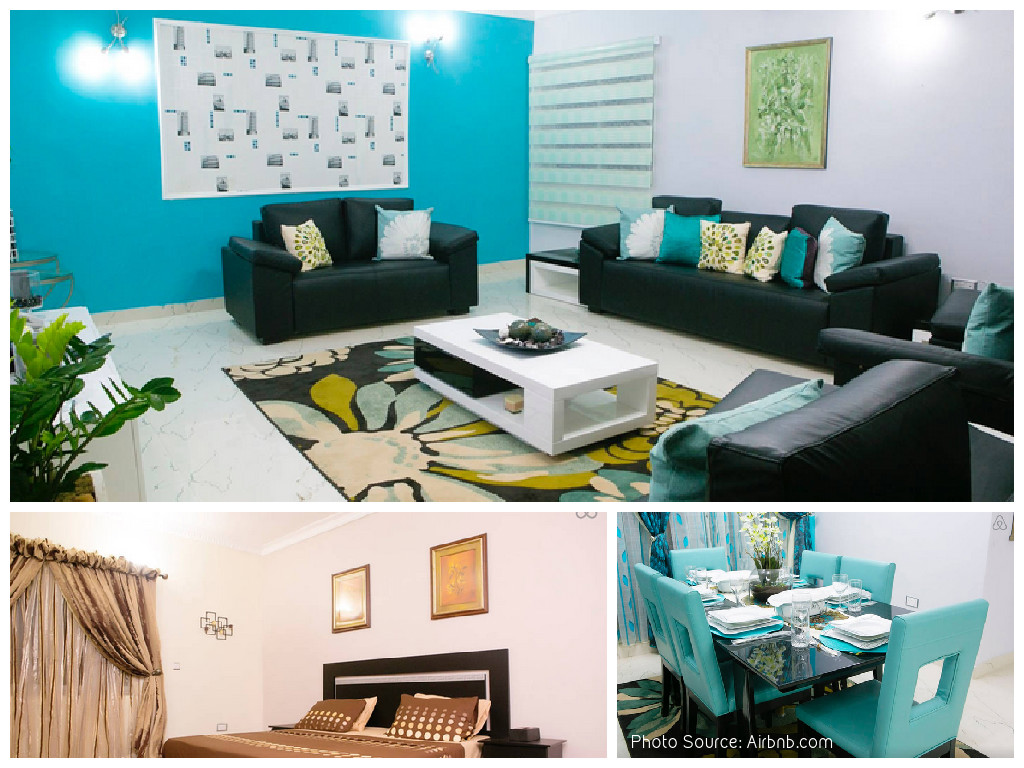 In case you don't know, Airbnb is one of the most affordable options for travellers of today. It is a community based hospitality marketplace where locals rent their rooms or apartments to travellers looking for comfortable and budget place to stay for a short period of time in any destination. People who have extra rooms in their homes or extra apartments list them on Airbnb for travellers.
With impressive scenery, a pulsating cultural scene and incredible retreats, Nigeria offers a unique slice of authentic African life. Thriving business developments and investments have kept Nigeria on the radar of business travellers. Besides, many of these business travellers prefer to stay in a comfortable place than an overpriced hotel room. With options for every budget, Airbnb has become the best option for travellers, while they capture the fascinating nature of the city in a genuine way.
Now it is possible to rent furnished apartments on Airbnb in Nigeria. Here are 5 classy Airbnb apartments in Nigeria. So far, many of these apartments are found in Lagos and Abuja. They feature modern facilities and are well-furnished. The apartments are located where travellers can savour the local lifestyle, providing hideaways for people seeking different experiences from classy to barefoot luxury.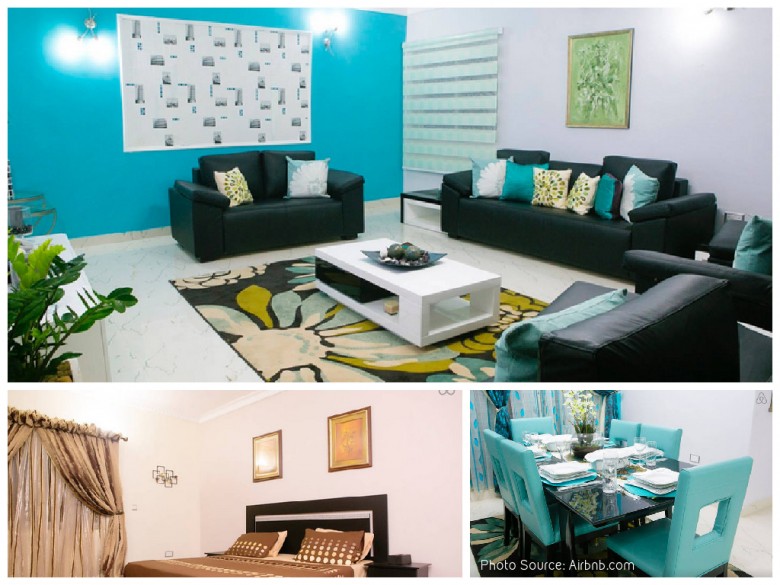 This provides visitors with a rare opportunity to stay in Lekki area. Bright, colourful and airy 4 bedroom apartment, fully furnished, all rooms ensuite and beautifully decorated. It combines comfort with elegance and refinement. It features modern facilities such as swimming pool, hair saloon, gym, and uninterrupted power supply.
Modern Flat in Victoria Island – $100 per night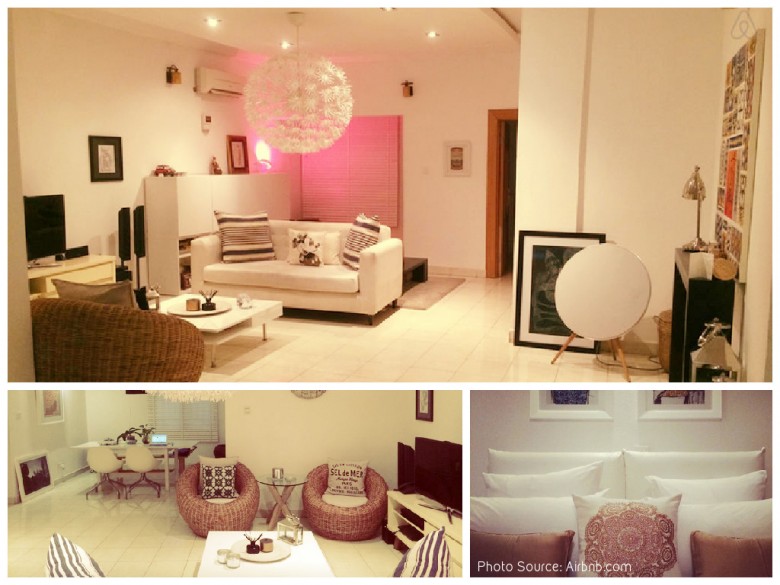 A private room is available for rent in a stunning well equipped, immaculately presented apartment set in a quiet residential area in Victoria Island. This luxurious flat's well- thought out design makes it one of the most desirable Airbnb accommodation in Lagos, Nigeria. The apartment is well-furnished and equipped lavishly with modern amenities, offering a cool and charming atmosphere. Guests have access to free wifi and delicous breakfast every morning.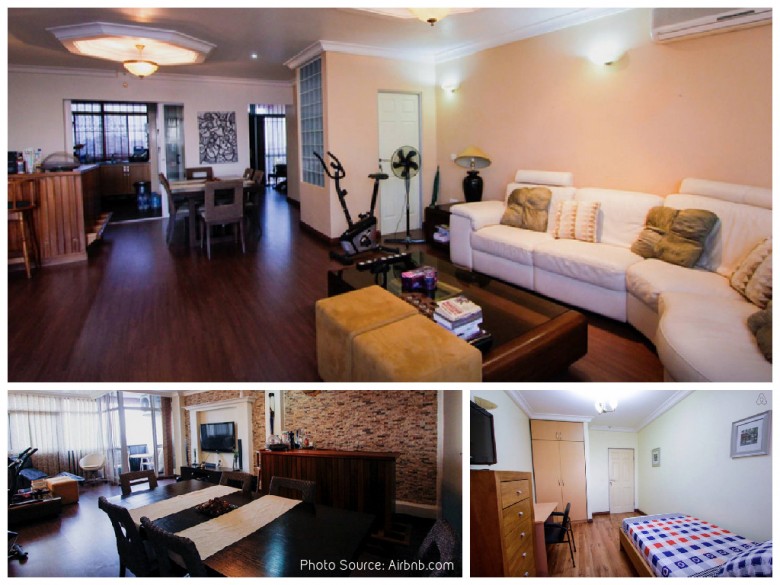 Harmonious living in Lagos! Located in a prime location – Victoria Island, Lagos; an area that will make you fall in love with life and enjoy life in a cosy setting. You can get a cosy room with a private bathroom in this two floor, 3 bedroom apartment, tastefully decorated with a balcony presenting amazing views of Lagos. There is wifi access, TV and modern amenities available to make your vacation in Lagos a memorable one.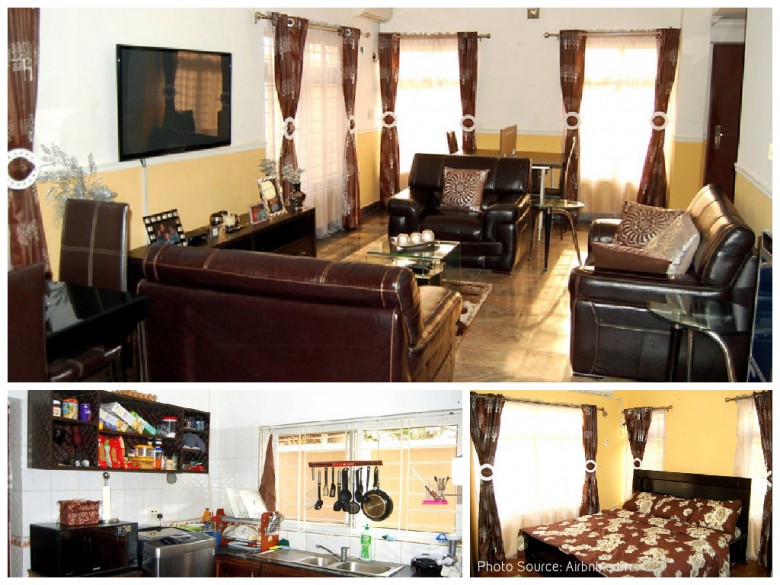 This apartment is designed to the highest standards while incorporating luxury comforts. Guests have access to a steward, laundry services, tight security and in-house chef – free of charge. This apartment is home away from home.
Rooms available at RedWood Place, Abuja – $90 per night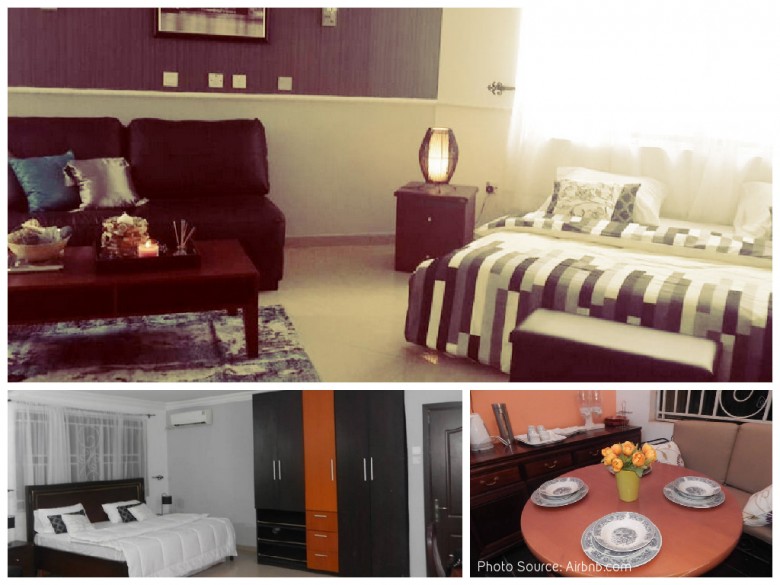 A unique luxury apartment with a furnished master suite bedroom for rent in a serene area in Wuse 2, Abuja. The room has an open-plan fitted kitchenette and living area, which can accommodate 2 people.
See the full list of Airbnb accommodation in Nigeria. Have you ever rented an Airbnb apartment? Share your experience with us in the comment below: