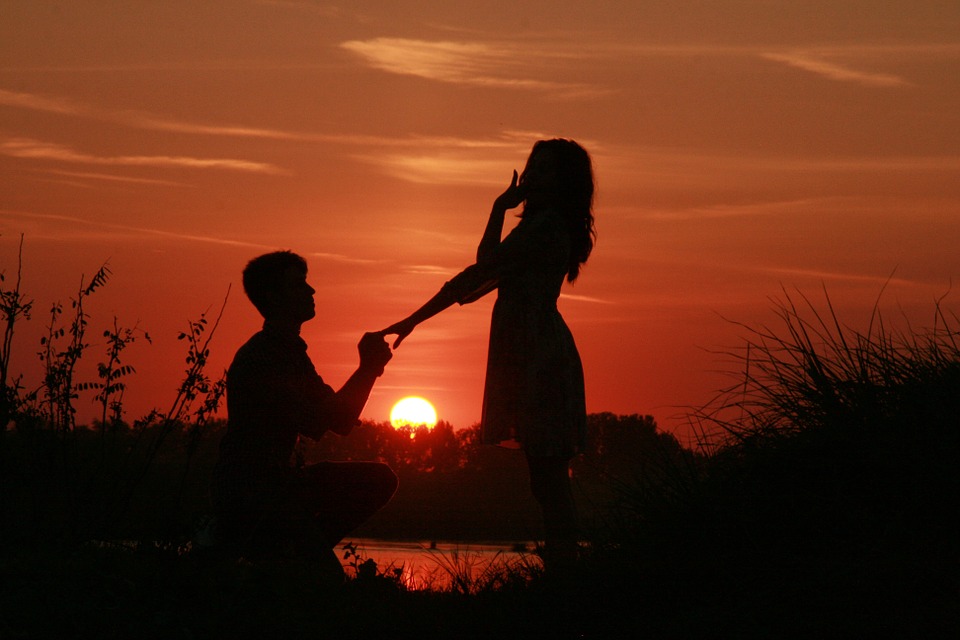 Will you marry me? Every girl dreams of a perfect proposal that will sweep her off her feet. That day when he finally gets down on a bended knee to pop the question. Proposing is one of the most beautiful events in one's life, as it marks a very important point in defining the relationship and taking it to the next level. Therefore, it is necessary if asked in a perfect place that  the relaxed ambience will elevate the mood of our beloved.
featured image:(source: khabar.ibnlive.com/)
Lagos seems to be one of the perfect places on earth that you can ask the most romantic question…The city with its unique and jaw-dropping pace is bound to capture your lover's heart and help you put the ring on it.
Here are Five Places to Pop the Question in Lagos:
1.  Amazon Spur, Victoria Island
If you want to surprise your beloved, then Amazon Spur in Victoria Island is the right place. The staff celebrates engagements like no other place in Nigeria, just inform them that you want to propose in the restaurant then you are in for an experience that will sweep her off her feet and leave her with no choice than to accept the proposal. It also offers a perfect blend of nature with the lovely view of the gentle romantic reflection of the setting sun upon the calm Atlantic Ocean. The scenery is totally amazing. What else could one ask for! Proposing to her is absolutely the best decision ever.
2.   La-Campagne Tropicana Beach Resort, Ikegun Lagos
This one's for nature and beach lovers with a true reflection of African beauty and elegance situated on the coast of the Atlantic Ocean bordered by the freshwaters ofIkegun Lake. It offers an absolutely breathtaking view, perfect for a more relaxed and romantic proposal.
3.   Ember Creek, Awolowo Road Ikoyi
What better place to propose than surrounded by beautiful landscapes. Impress your lover by taking them to the lively atmosphere sure to be buzzing with electrifying excitement. It is a perfect place to ask the question.
4.    La Manga Luxury Beach Villas, Ilashe Lagos
A little piece of paradise nestled on  beautiful and the alluring Island ofIlashe. It is one of the most stunning places in Lagos with a beautiful view that would elevate the mood of your lover, a breathtaking place indeed!
5.    Whispering Palms, Aradagun Badagry
If you prefer a sunset proposal, then Whispering palm is the best place. With the glorious fiery sunset, secluded stretches of idyllic sand and turquoise waters complete the dream setting, making it the perfect place to pop the question.